A guide to the newest places to eat and drink.
Most people have very specific ideas of what a diner should be. Eggs and pancakes for dinner. A display case full of pies. Open 24 hours (never mind if they would actually eat there at 4 AM). And let's not even get started on the great debate between home fries and hash browns.
French chef David Deshaies is trying to preempt the impossible expectations of nostalgia in the very name of his new Shaw restaurant: Unconventional Diner. (The name is also a nod to the diner's home inside the Walter E. Washington Convention Center.)
"It was always clear in my mind: I would not do a regular diner, because I want to have more freedom," says Deshaies, the executive chef of Central and previously, Citronelle. "If I want to put a Peking duck on the menu, I need the opportunity to do what I want."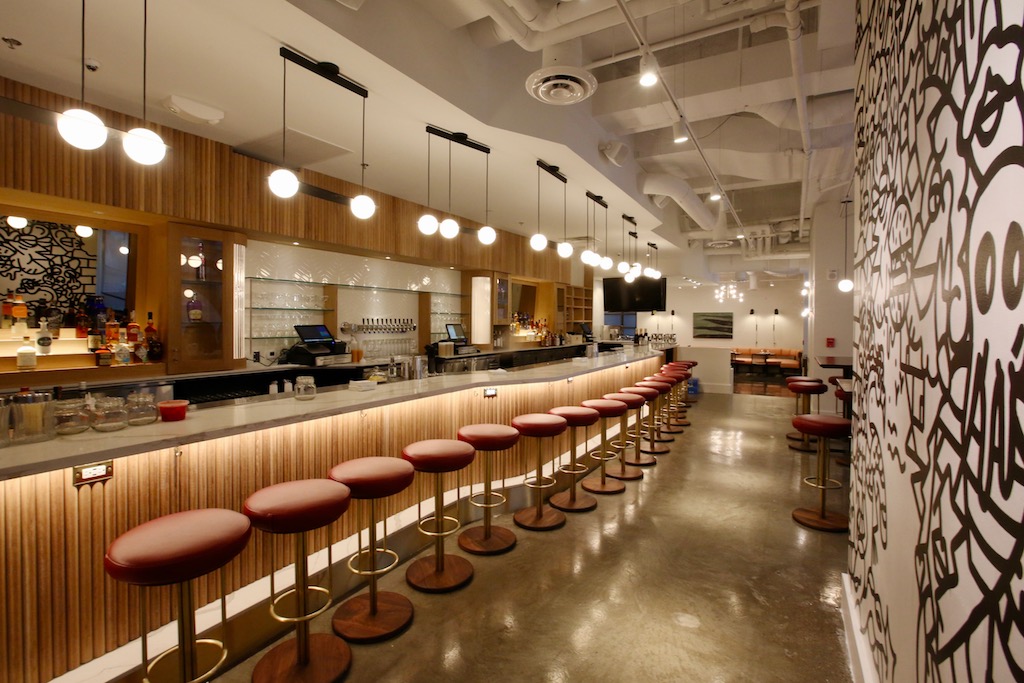 That's not to say Deshaies hasn't closely studied traditional diners. He traveled to New York, New Jersey, Chicago, Los Angeles, and beyond to gain inspiration. So  yes, you will find all-day breakfast and plenty of pies, but ultimately, the place is uniquely his own with hints of his French fine dining roots. (And no, it's not open 24 hours—you'll be fine.)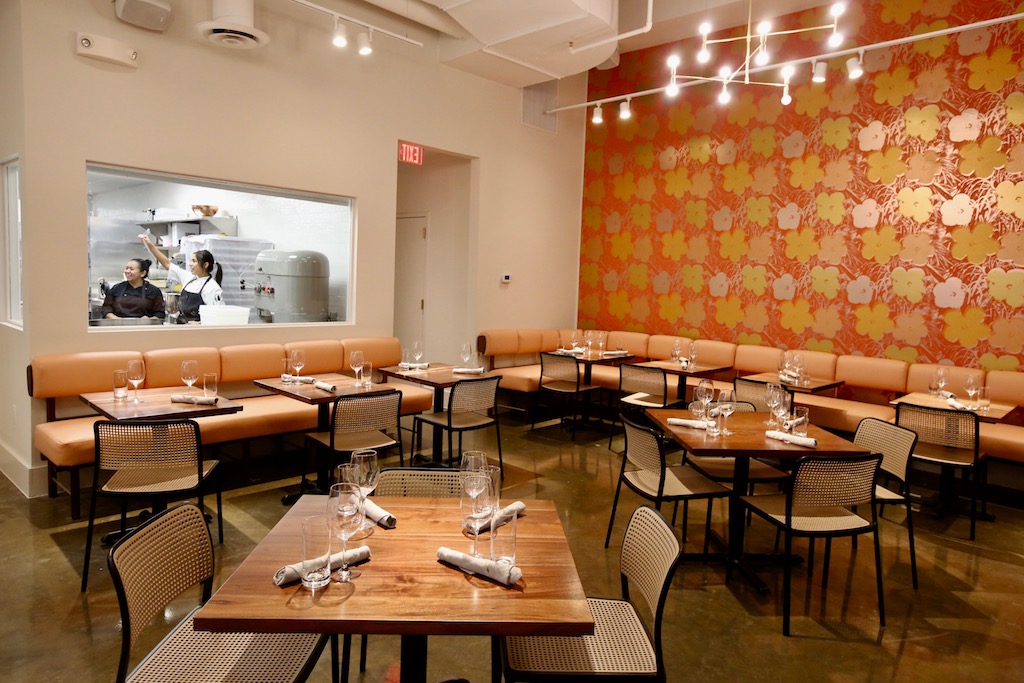 The place is massive too. The 8,000-square-foot space contains a cafe and dining room split by a bar. On the cafe side, which will open in the new year, you'll find breakfast staples like waffles, French toast, omelettes, and eggs Benedict—available for dine-in or to-go from 7 AM to 5 PM.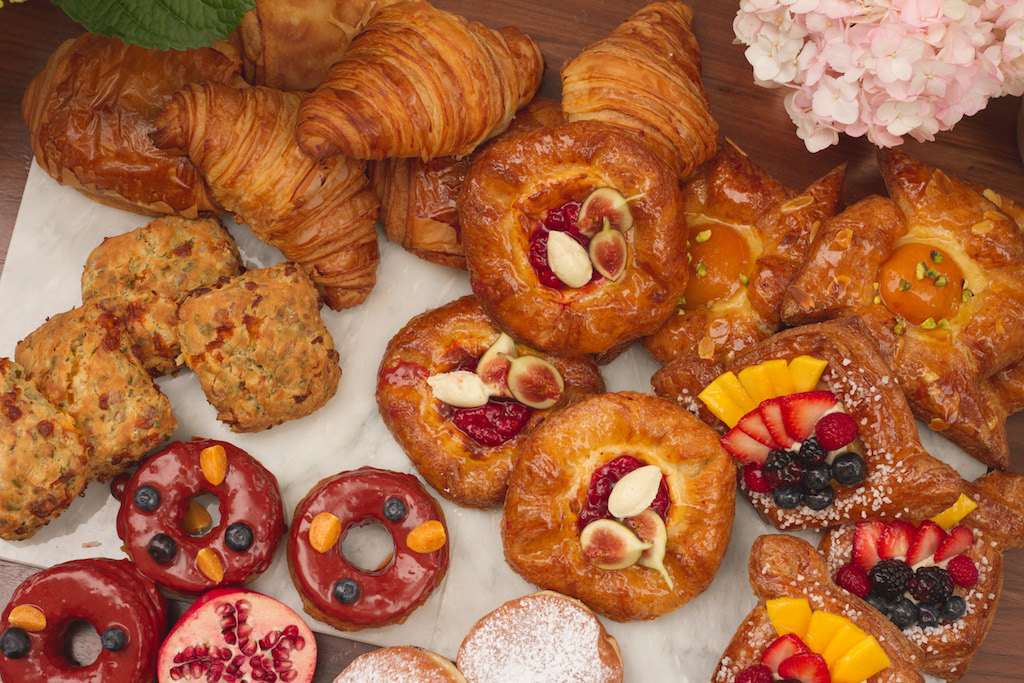 Deshaies' wife Ana Deshaies, who was executive pastry chef at Citronelle and most recently DBGB, will supply a pastry counter with doughnuts, croissants, pies, cakes, and other baked goods. At 11 AM, more lunch foods will become available, including fried chicken sandwiches, French dip, burgers, and salads.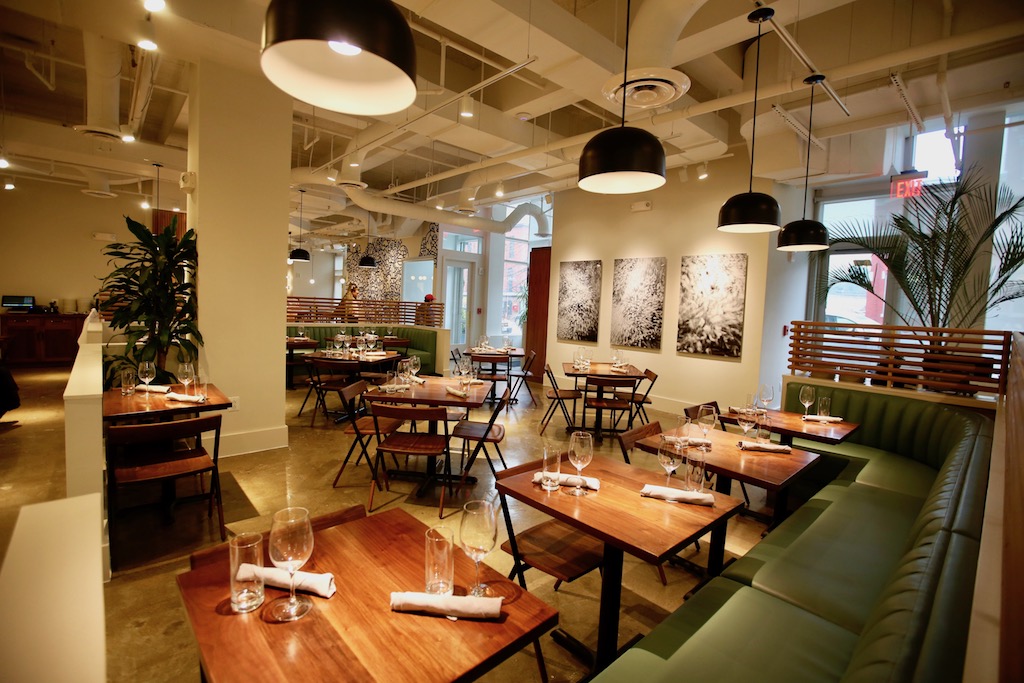 The 90-seat dining room and bar—which opened December 18—comes to life at 5 PM. The menu reads like your standard American diner menu, but true to the diner's name, nearly everything is a little bit unconventional. Chicken pot pie is transformed into croquette-like "poppers," and chicken noodle soup contains alphabet pasta and green scallion matzo balls. Even more atypical: kale "nachos" topped with cumin yogurt and red pepper jelly.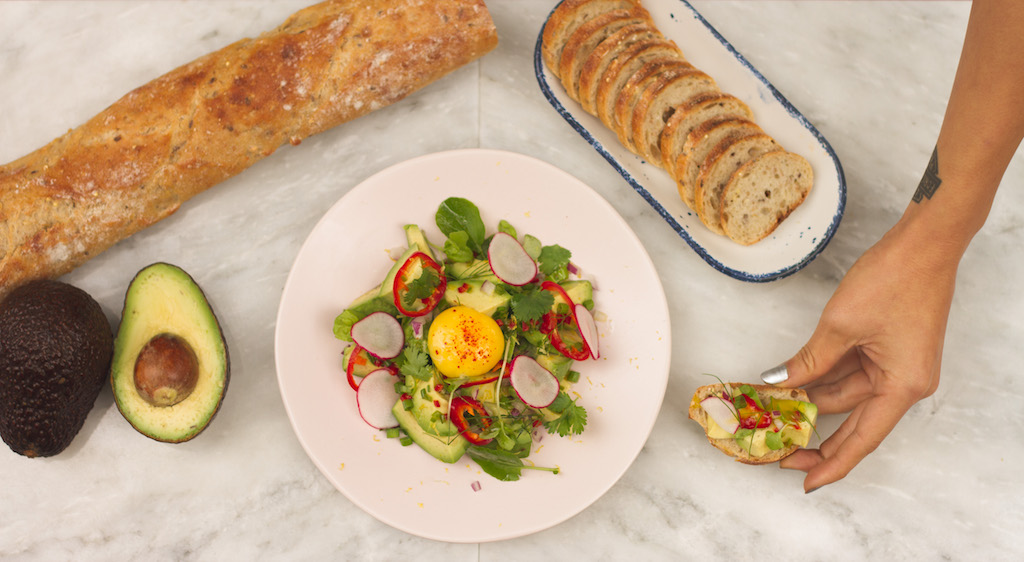 Avocado toast—of course there's avocado toast—is more like tableside guacamole. A server will smash up the avocado with lots of herbs, pickled fresno chilies, confit egg yolk, and a lime dressing, then you can spread it on crostini. The "everything lox" is also more of a dip than a sandwich. Smoked salmon enwraps a poached egg with a bed of cream cheese, capers, and herbs. Cut into the oozing yolk, then slather the mixture onto a bagel. A double cheeseburger in the style of Shake Shack is more classic—although it uses wagyu patties.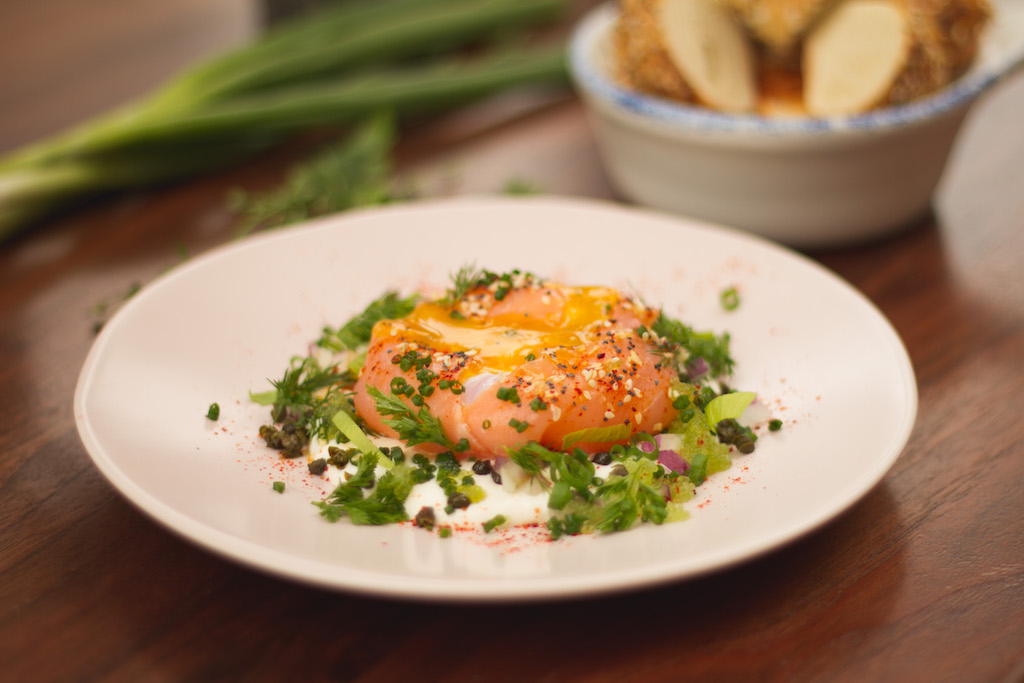 Hints of Deshaies' Frenchness are evident in a mac and cheese mimicking a croque monsieur with high-end ham and gruyere. Fish sticks are more like goujonettes made of a tempura-battered skate with a tangy saffron aioli.
A couple family-style dishes can feed a crowd, including 72-hour short ribs with a raisin-peppercorn sauce. Deshaies says he and famed chef Michel Richard created the dish together 15 years ago, and he's honoring his longtime mentor by serving it exactly the same way it was served at Citronelle.
Richard, who passed away last year, is a big reason why Deshaies is opening a diner in the first place. The two used to travel around the country, cooking at food festivals and private dinners. Wherever they went, they'd almost always end the night at a diner with a beer and a "dirty burger," as Deshaies describes it.
Deshaies recalls one night in particular, at a diner just outside Carmel, California, around a decade ago. The food wasn't particularly great, but the place was still buzzing.
"'David, look around you, it's packed,'" Deshaies recalls Richard saying. "'Look, this is genius. Do a fucking diner. Don't serve shitty food because I will kill you, but if you can do a diner, and you elevate it a little bit, you will kill it.'"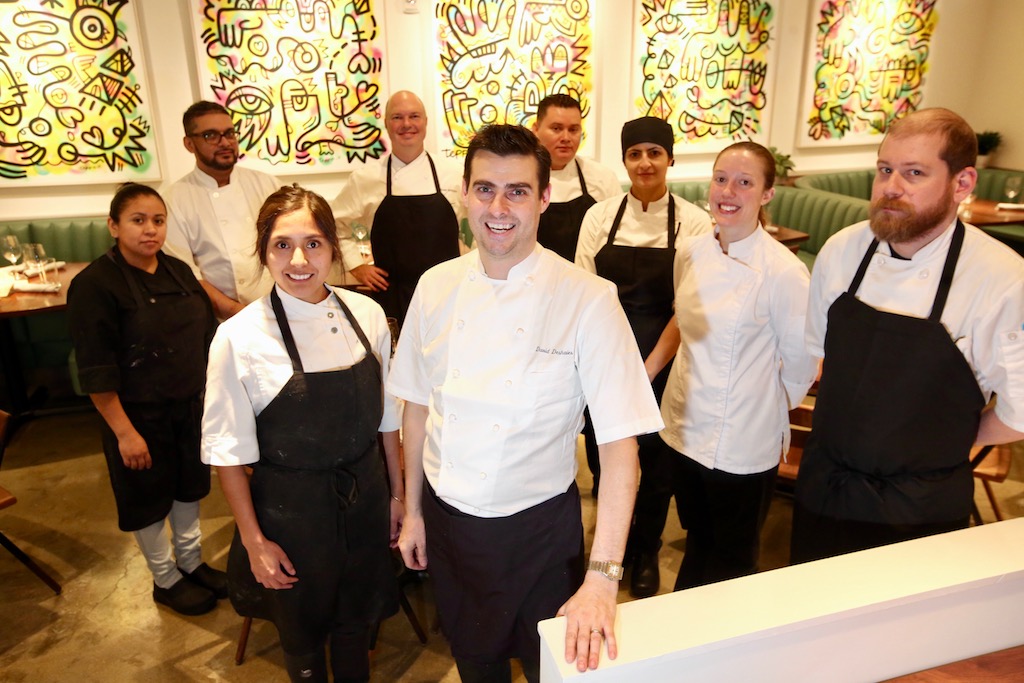 When Citronelle closed in 2012, Deshaies bought up the kitchen equipment, knowing that he would someday open a place of his own. Now, alongside it all, he hangs a giant picture of Richard and famed DC chef Jean-Louis Palladin. Deshaies says one of his biggest disappointments is that Richard did not live long enough to eat at his restaurant. Nonetheless, the chef is still very much a part of the diner's unconventionality.
"There is a very French expression: the dog doesn't make cats," Deshaies says. "You become what you've been told. Everything I do, there's a lot of Michel Richard inspiration on my menu."
Unconventional Diner. 1207 9th St., NW; 202-847-0122.