A guide to the newest places to eat and drink.
One of Washington's top culinary talents has been off the radar over the past year and a half. Chef Haidar Karoum left his post overseeing Estadio, Doi Moi, and Proof back in April 2016, but all the while, he's been patiently plotting a restaurant of his own. His first solo venture, Chloe, will finally open in Navy Yard on Friday, January 5.
"Putting a [chef's] jacket back on is one of the best feelings that I've had in a long time," Karoum says.
The menu is a mishmash of all the cuisines Karoum has cooked professionally (Spanish, Southeast Asian, modern American), grown up with (Lebanese), and fell in love with while traveling (Mediterranean and beyond).
"At the end of the day, it's all the stuff I think about when I'm hungry," he says.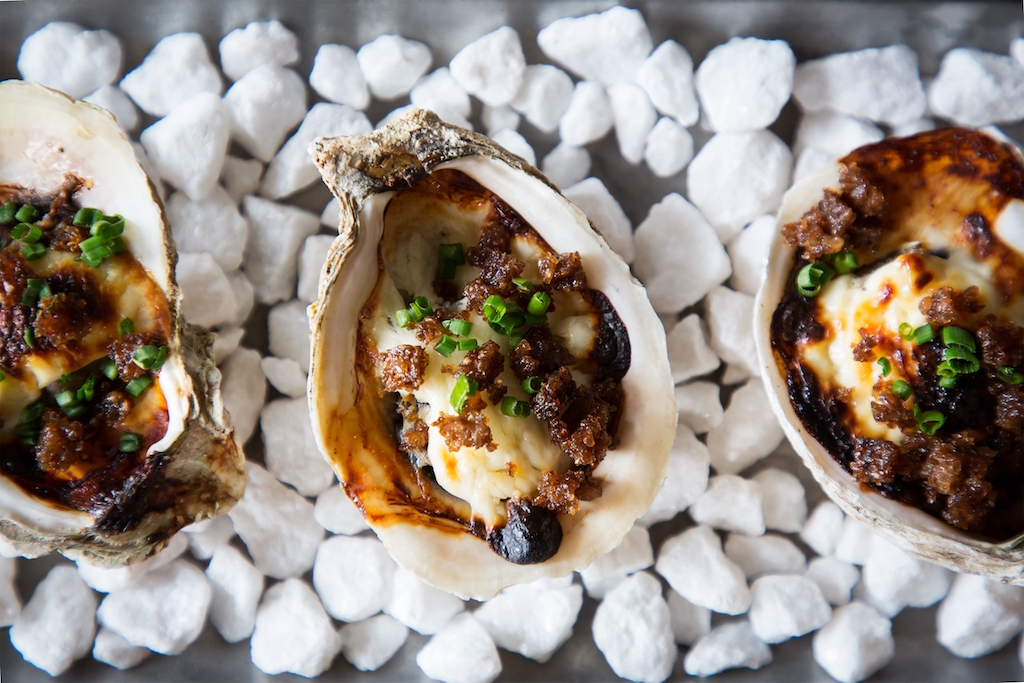 A cobia crudo will take on Vietnamese flavors with a tangy-sweet nuoc cham dressing and crispy puffed rice, while broiled Chesapeake oysters channel Scandinavia with a crème fraîche-horseradish glaze and rye bread crumbs on top. House-baked breads and fresh pastas will also be staples. Roasted potato gnocchi on the opening menu comes in a vegetarian carbonara sauce that swaps applewood-smoked king oyster mushrooms for pork.
The global approach is also a chance to let his diverse team of cooks and sous chefs showcase dishes from their native countries. For example, Karoum worked with one Mexican sous chef on a porridge-like chicken soup with masa harina, poached duck egg, and guajillo chili oil.
The dinner menu is made up of some snacks, "medium plates," and larger platters that can feed at least two, including a bone-in pork chop and whole fish. A half-chicken will likely always be available, but the preparation will change each season. To start: a Southeast Asian bird brined in Thai chilies, lemongrass, and star anise, then air-dried for 12 hours like Peking duck, and roasted at a high temperature to give it an extra crispy skin.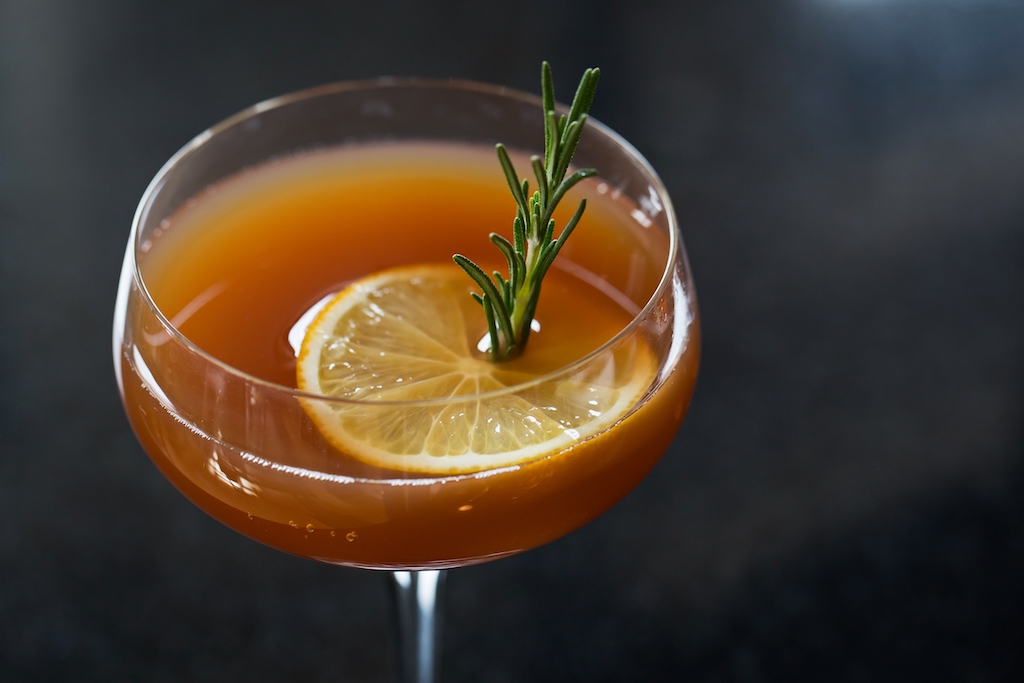 Tyler Mitchell, who previously worked with Karoum at Proof, will oversee a collection of classic cocktails with a few savory riffs. A play on a old-fashioned named "Lieutenant Mitch Buchannon" (after David Hasselhoff's character in Bay Watch) uses Old Bay simple syrup.
Wines draw mostly from France, Italy, and the US—plus some bottles from elsewhere that Mitchell "just couldn't say no to." The beer list goes for depth rather than breadth. The taps will be devoted to DC's own Hellbender Brewing Company, while all bottles and cans come from Prairie Artisan Ale, a tiny brewing operation out of Oklahoma that Mitchell just loves. "I have everything they make. When they release new seasonals, we'll pick up those too," he says.
Lunch will roll out in the next few weeks. Expect just three to five constantly changing dishes aimed more toward carryout business in the area. Among the possibilities: a classic banh mi, a Persian-style lamb sandwich, and noodles bowls. Brunch will follow shortly after.
While there is no unifying geographic theme, the menu is tied together by its reliance on the seasons. The name Chloe comes from Karoum's niece, but the chef later discovered it aptly refers to something else: the Greek goddess of agriculture.
Chloe. 1331 4th St, SE.