"Fire and Fury, where is it!" one man shouted.
"I haven't seen anything like this since I went to an Elvis Costello concert in '78," said another.
"Do we have more boxes?" an employee asked.
We were at Politics and Prose on Friday morning as it opened, and everyone wanted Michael Wolff's new book. A group of people charged up the stairs from the back entrance. Kramerbooks on Thursday at midnight it wasn't, but in the air was nonetheless fervor.
I had been out front, and for a few minutes, it looked like Norm Linsky was the entirety of the line. It was 13 degrees and breezy on Connecticut Avenue, Northwest. Perhaps there was another, warmer line elsewhere? "Maybe everyone in that line is in that tunnel," he said, laughing, referring to the conspiracy theory that besieged the bookstore's block during and after the election that carried Wolff's subject into the White House.
Linsky lives nearby and goes to Politics and Prose two or three times each week. He was there just the night before to see Helen Thorpe read. This morning he was back to get Wolff's new Fire and Fury: Inside the Trump White House for his spouse. "My wife said I want that book, so I said, 'By God anything for you.'" He purchased the book from the store online Thursday night and wanted to pick it up ASAP.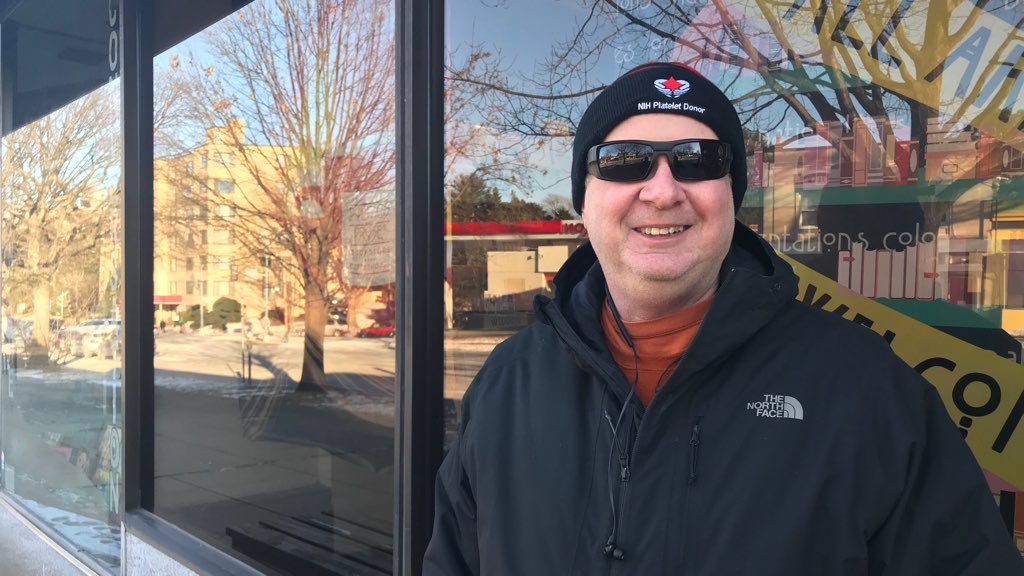 Britain Hopkins was also there to buy a copy for her spouse. Who will get to read it first? "We'll read it together." Hopkins is from Chicago and didn't think the cold was such a big deal. She had the day off because of the weather. What do you think about Wolff's reputation for, let's say, bending the rules of journalism? I asked. "Even just learning a little bit of the truth" is worth it, she said.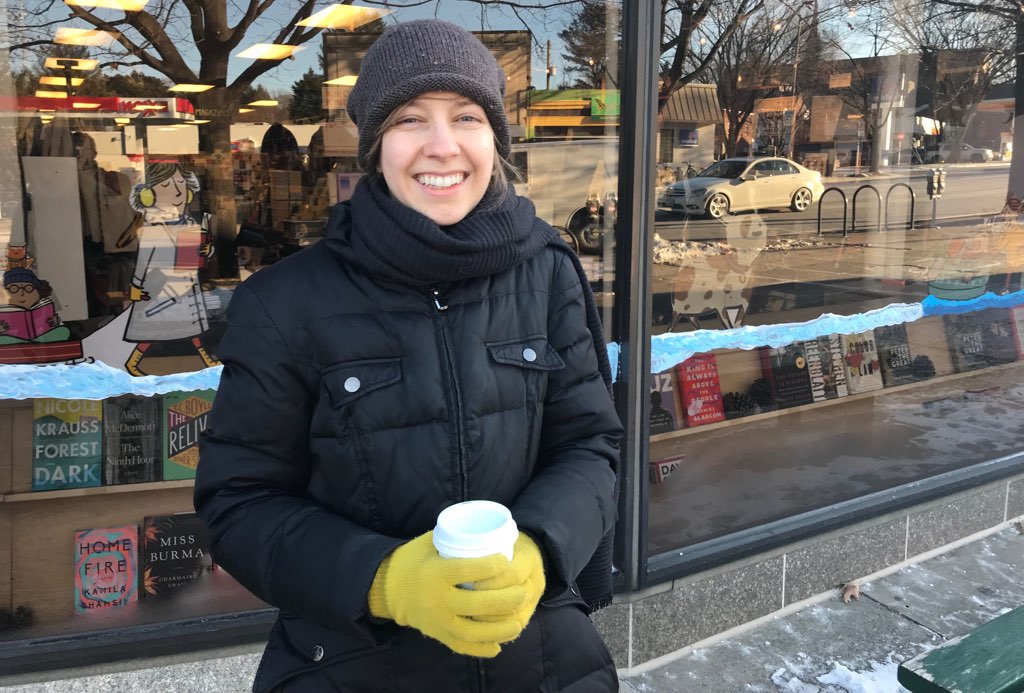 Linsky was talking to a reporter from French radio when the doors clicked open. A line quickly formed at the register.
"It feels a little bit like a piece of history," said Ryan Rigazzi, who'd been waiting out back since about 8:20.  "I've lived here for 18 years," said Sunday Dare, a journalist who'd been waiting since 8:50. "I love American politics." Douglas Goralski is the man who'd seen Elvis Costello (it was in Providence, when he was at Brown). "I've been following what's in it and it's explosive," he said of Wolff's book, adding that the President's attempt to stop its sale helped get him down to the bookstore early. (Wolff's publisher moved up the release in response.)
If Trump doesn't read, as the book claims, how will he know what's in it? "Well, television," Goralski said. "Sean Hannity will tell him."
Bradley Graham, the store's co-owner, wore a plum-colored sweater and watched the scene unfold from the information desk. Wolff's scheduled to appear at Politics and Prose's Wharf store on January 18, so the store had about 80 copies on hand as event stock. "We have hundreds more on order," he said. Indie bookstores like his are "desperately trying to get theirs delivered as fast as possible."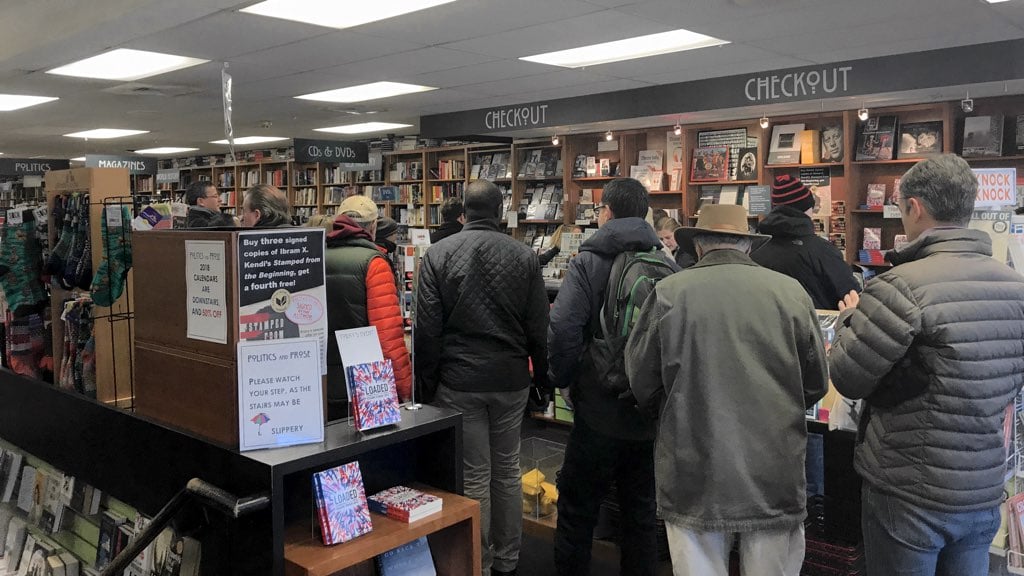 Many people had phoned ahead to place books on hold and pay for them advance. A slight disagreement broke out at the register, where a television cameraman and several reporters were crowding around a pile of books. A customer was adamant he'd paid in advance but the people at the counter couldn't find a record of the transaction. Don't worry, the clerk told him, we'll sort this out.
The store sold all its copies quickly. I asked Graham whether he'd seen anything like this. "Not a mad rush like this, not in my time," he said. He's owned the store for about six-and-a-half years. "Of course you've had other books in great demand," Graham notes, like Pete Souza's Obama: An Intimate Portrait. But this? "You'd have to go back to a J.K. Rowling or a Bob Woodward release for comparison."