The way Simon Cho tells it, his backstory begins with his father, then still a child. He's in Korea, not long after the Korean War. The family is poor, selling fruits and vegetables on the street. But little Jay Cho has a classmate, a wealthier boy, who got a pair of ice skates as a gift. One day, the friend invites him out to skate together. There's a makeshift rink at their school, a big soil circle filled with water. Jay stands in the cold as his friend whizzes by. He stands there for hours, long enough that his feet turn to cinder blocks before, finally, it's his turn.
Jay has never skated before. He falls, then falls again. He falls so many times that after barely a minute, his friend has had enough. Take off the skates, he says. I'm going home.
Jay used to tell that story when Simon was growing up. He told it because Simon began walking and running at a young age, which got his ambitious dad envisioning an athlete, something he'd never had the opportunity to be. Simon would compete in an individual sport, he decided, never needing to rely on anyone other than himself. Speed skating was the inevitable choice. By then, Jay had become a computer programmer and was able to do something his own parents couldn't: buy his boy a pair of skates. On a rink outside Seoul—an actual rink, not a frozen ditch—three-year-old Simon first touched blade to ice, tutored by a coach who would whip him on the rear end with a skate guard whenever he showed poor form.
I could never picture putting my hands on a kid. That just breaks my heart.
The family emigrated to the US when Simon was four. They settled in Chicago, where there was plenty of ice to skate on. By the time Jay was offered a job in Texas, skating was a big enough part of Simon's life that Jay turned down the offer—Texas didn't have enough rinks. Instead, in 2000, they moved to Rockville, not far from the Wheaton Ice Arena. After Jay lost his job in 2005, he opened a seafood joint, working 12-hour days and putting every penny into speed-skating fees.
Simon began to set records. In the 9-and-under Pony Boys division, in 10-to-11-year-old Midget Boys, in 12-to-13-year-old Juvenile Boys. At 16, in 2007, he moved away from his family to train in Utah, where he shared the ice with legends such as Apolo Anton Ohno. Within months, Cho qualified for the national team. In 2010, at 18, he won a bronze medal for the United States in the Vancouver Winter Olympics. A year later, he won the 500-meter world championship, which made him one of the fastest short-track speed-skaters in the world.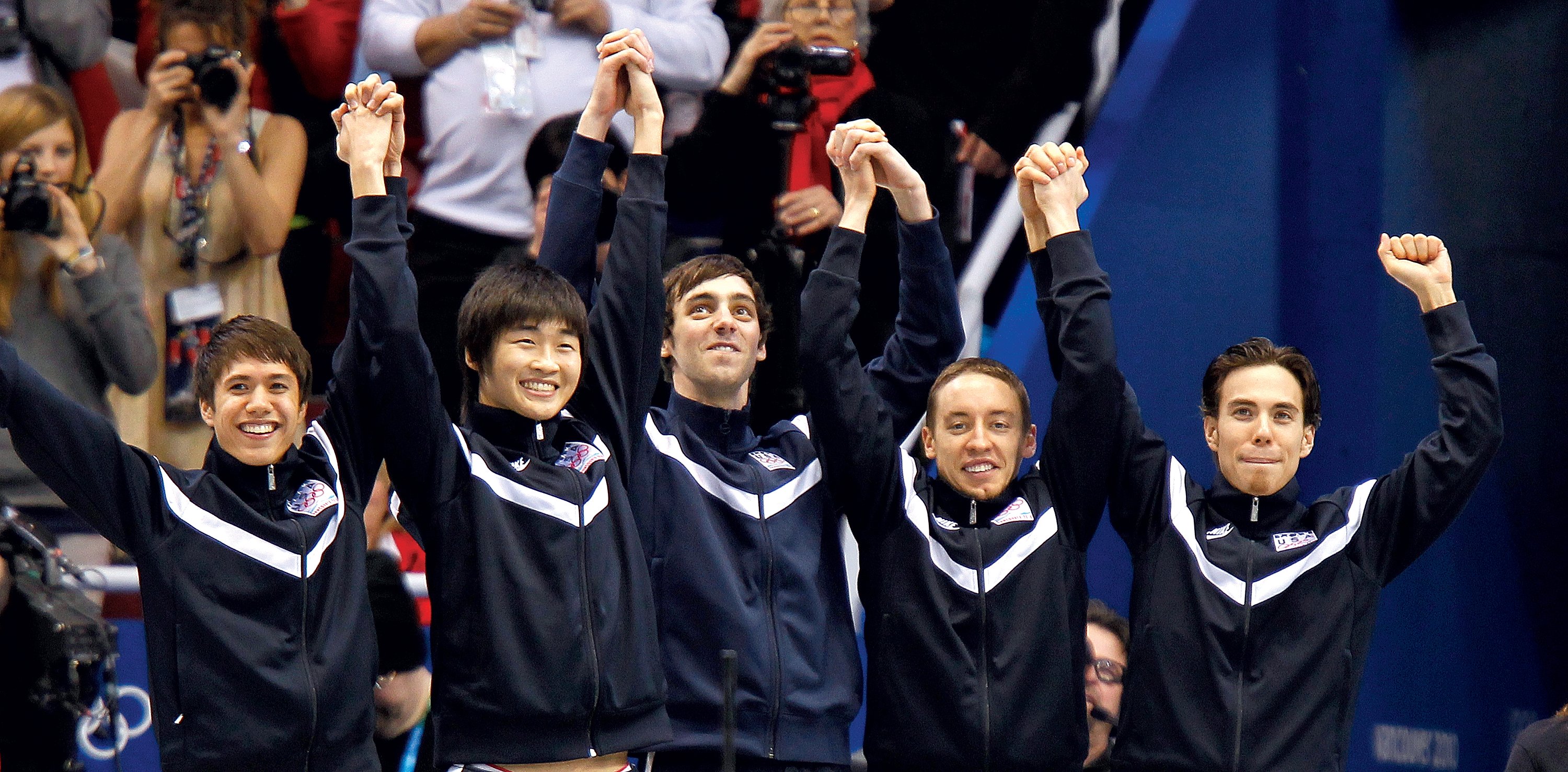 Today, eight years later, we might be writing about how the former prodigy was lacing up for one more run at the Olympics, this time in his native Korea. But not long after he won that championship, Cho was caught up in a bizarre and nasty incident that involved his sabotaging an opponent's skates. When he was eventually found out, he was suspended from the sport for two years. He also started reconsidering his whole backstory, thinking about abusive coaches and ambitious families and no longer thinking of it as so happy.
Cho didn't leave the ice for good, though. This winter, instead of spending the run-up to the games preparing to take on the world, he's been at his old rink in Wheaton—another in a long line of Korean coaches in the Washington area, even coaching an Olympic hopeful. But Cho, reared in the States and only 26 years old, proposes to be a different sort of coach: one who can reconcile the severe tendencies of his Korean predecessors with the next generation of young American skaters. There may be no better candidate to redefine what it means to be a prodigy in speed skating, because Cho himself is a product of both worlds.
"I can actually make a difference with people that share a similar journey as I do," he says. "Maybe I can make that journey for them just a little bit better than how it was for me when I was around."
---
It's a Sunday afternoon in November 2017, a few weeks before the Olympic qualifying competition. Cho glides across Wheaton Ice Arena, stopwatch in hand. A line of skaters lap around him, legs stepping in unison as if in a choreographed waltz. Blades whisper over the ice while the skaters bend their legs at a 90-degree angle, thighs parallel to the ground. It's a profoundly unnatural posture, the so-called "basic position," but then the sport of speed skating is in many ways a profoundly unnatural sport. The true sign of grace is the ability to make the unnatural seem intuitive, and as Cho's skaters whisk through corners again and again, they appear utterly at ease, as if strung along by an invisible puppet master. Cho shouts lap times as they pass him: "11.6! 11.9! 11.9!"
After practice, Cho sits in the locker room, noting the day's training and lap times in a black notebook. He picks a skate off the ground—he does nearly all of his team's blade maintenance and daily sharpening, a seemingly trivial job that in fact can make all the difference for a successful speed skater—running two fingers along the dull metal face, then nicking his index finger across the sharp point. Like a surgeon, he removes a small black tool kit to tweak the blade.
It's been a decade since Cho left this rink. Hardly anything has changed—not the linoleum hallways, not the faint odor of chlorine. Cho returned in 2016, when he was hired as coach. After his disgrace, he had steered clear of the sport and refused even to watch the 2014 games. He worked a series of odd jobs—UPS delivery assistant, room-service porter, car salesman. "I would have rather done that than take a glamorous coaching job," he says. He'd turned down an offer to coach after Sochi, but when the call came from his old team—the Potomac Speedskating Club—he took it.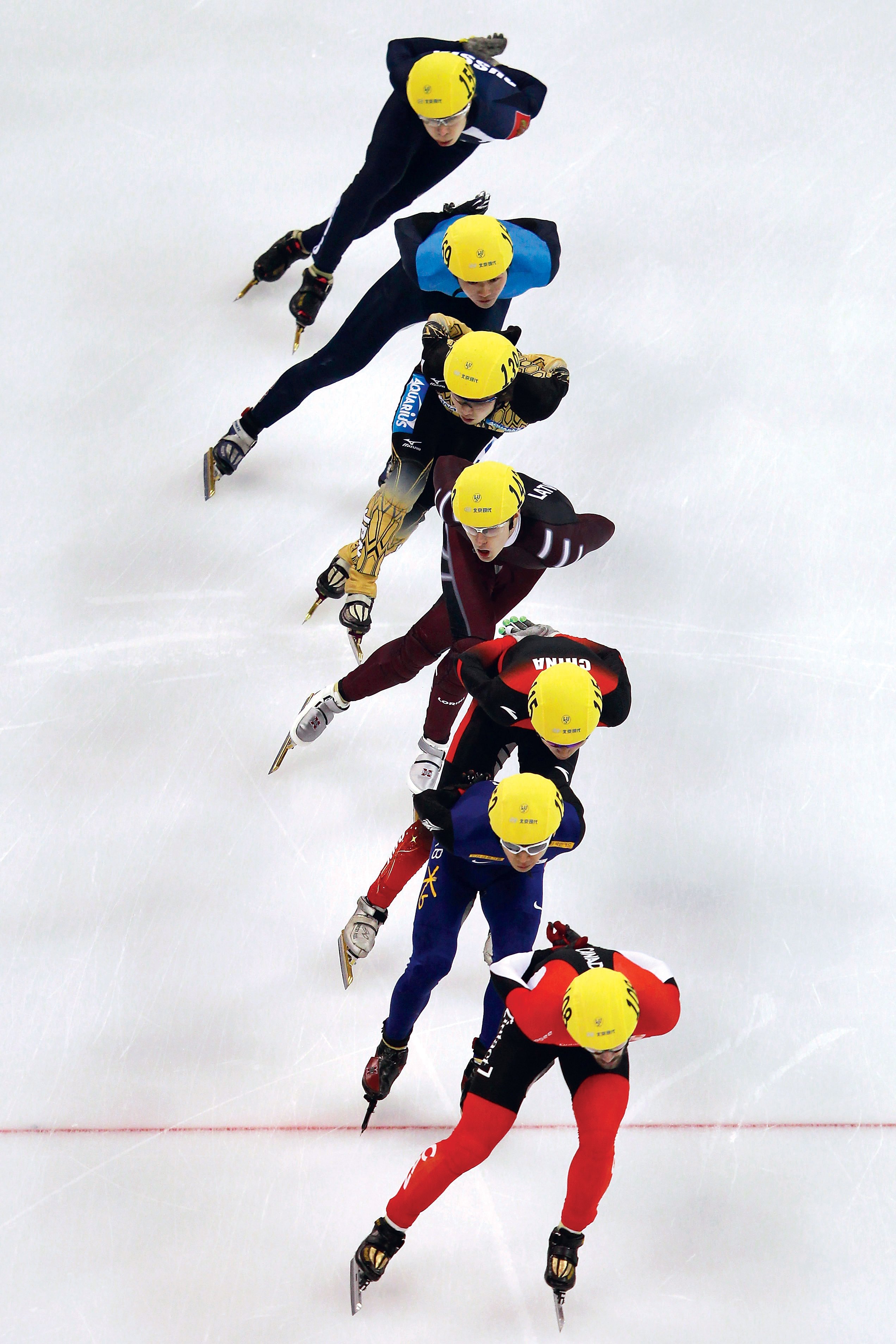 Whether he realized it or not, the seeds of coaching had been planted during his skating career, maybe before. Speed skating is an obsession in Korea. Even after he moved to America, his skating remained tied to the old country. US teams, including Wheaton, imported Korean coaches. So did the national team when Cho went to the Olympics. Anthony Barthell, the current US national-team coach, remembers that Cho, the only other Korean speaker when they skated together nine years ago, had to translate the coach's instructions into English for everyone else. "It helped him to actually understand skating even more," Barthell says.
But the other thing Cho brought was intimate knowledge about the pitfalls of ambition. Even when he was flying high, the full-time training regimen made him miserable. In 2008, he left the national team and returned home to Maryland, burned out, thinking he might quit skating altogether. He especially recalls the downsides of the star coaches—memories of abuse, such as the summer he trained in Korea at 15 and his coach lined everyone up along the pads, whacking each kid with a hockey stick.
Now, Cho says, he has the chance to reshape the culture that has followed so many Korean coaches to the United States—such as one of Cho's predecessors at Potomac, Kim Dong-Sung, an Olympian who left coaching in 2010 amid allegations of mistreatment of skaters and was later the subject of a scathing report by a US arbitrator that detailed an array of violations.
"I could never picture putting my hands on a kid," Cho says. "That just breaks my heart to think about. I can't understand why my coaches did that to me."
Heading into this year's games, Cho had his own PyeongChang hopeful—Brandon Kim, 16, the reigning junior US champion. Like Cho, Kim came from a Korean family and found success young. Unlike Cho, he hadn't abandoned everything to train with the national team. That would have meant dropping out of Alexandria's Thomas Jefferson High—perhaps the country's most elite public high school.
Kim got into the sport after he and his parents watched it on TV during the Vancouver Olympics, the same Olympics at which Cho competed. He decided he wanted to give it a try. By age ten, he was setting his own alarms each morning to make sure he didn't sleep through the draconian 4:30 am practice time. And then, like Cho, Kim began to break records. That's how Cho found out about him: In 2016, Kim beat one of Cho's own national records.
"Brandon could go far in the sport," Cho says. "He's fearless, talented, resilient, hard-working. . . . He's got the charisma to be successful."
In November, as Kim prepared for the Olympic qualifier, he practiced with Cho's team in Wheaton. At a November practice, when Cho had his skaters run laps in the parking lot outside the rink, Kim put on an elevation mask to simulate the high-altitude conditions he'd be facing in Utah at the Olympic Trials in a few weeks. Then he broke into a howling sprint, still finishing first. On the ice, Kim kept up with his peers by giving what seems like only 80-percent effort. But in speed skating, the foolproof way to get faster is to chase someone faster than you.
That's no excuse, says Cho: "Somebody's got to be the best. And when you're the best, you can't use that as an excuse to not improve."
Cho sees much of himself in the young Kim. Kim also represents an opportunity for Cho—to create his own championship skater, with none of the abusive methods he experienced as an athlete. If he succeeds, Cho will have, in a sense, retroactively proven that "the wringer of physical, emotional abuse" he experienced as a skater was all for nothing, a recipe that no coach in search of a medal would ever need to deploy.
---
It took only a few seconds. Cho entered the locker room at the 2011 world-team championships in Warsaw and saw he was alone. He approached the Canadian team's equipment and grabbed the first skate he could find. With the sliver of metal slotted inside a blade bender, Cho cranked the handle down.
The United States had been eliminated in the 5,000-meter relay. According to Cho, US national-team coach Jae Su Chun encouraged his skaters to disrupt the victorious Canadians in the locker room. Then, Cho says, the coach told him to tamper with one of the Canadians' blades.
"I didn't think he was being serious," Cho recalls. But Chun asked him twice more, this time in Korean. (Chun has denied that any conversations about blade tampering took place and didn't respond to multiple requests for comment for this story.) "There was that Korean-Korean connection, so he felt he could talk to me in a different way than he could talk to anybody else," Cho says.
There's 15 other kids going through the same thing. It just seemed more like, oh, we're in the military and this is just military-type training. It didn't seem like abuse.
The pressure on Cho was acute. He'd seen skater after skater come away with endorsements and financial stability after winning an Olympic medal, but the call never came for him. He was supposed to be his family's American dream. Instead, Cho had winnings of $10,000 and the same family apartment at the low-income Sunset Ridge complex near the Olympic training facility in Utah. Now, not long after the victory that had crowned him among the fastest short-track skaters in the world, Cho felt like he risked losing favor with a man who had immense control over his career.
As the only Korean-American on the national team, Cho was already treated differently by Chun. Routinely berated, Cho was, former teammate Jordan Malone recalls, "the only visible punching bag available." It was the sort of coaching—"the broken-egg technique," he calls it—to which Malone had become a familiar witness over the course of his career. Because short-track skating is so popular in Korea, Malone says, coaches have a large talent pool to draw from. They can then "throw 100 eggs against the wall—and the one that doesn't break is the world champion."
Cho was himself steeped in this hierarchical, military-style coaching. Physical abuse, either witnessed or experienced, was so common that over time it lost its impact. Even when he was smacked with a hockey stick that day as a teenager, he recalls it as a non-issue: "There's 15 other kids going through the same thing. It just seemed more like, oh, we're in the military and this is just military-type training. It didn't seem like abuse."
Here's a memory of one of those coaches: Cho says he had gotten into a petty argument with another skater. His coach ushered him into a basement room where Cho says he was forced to lie prone in a plank position, supporting his body with only his forehead and his toes. Each time he reached to brace himself, the coach kicked him in the ribs.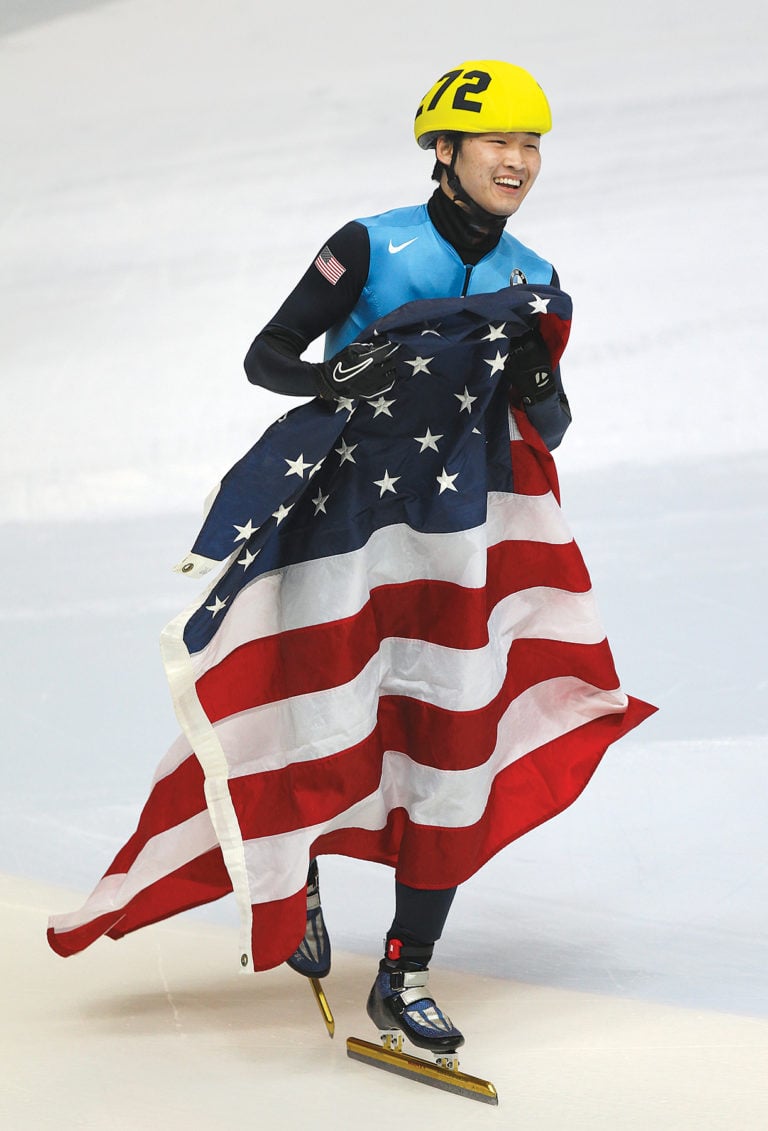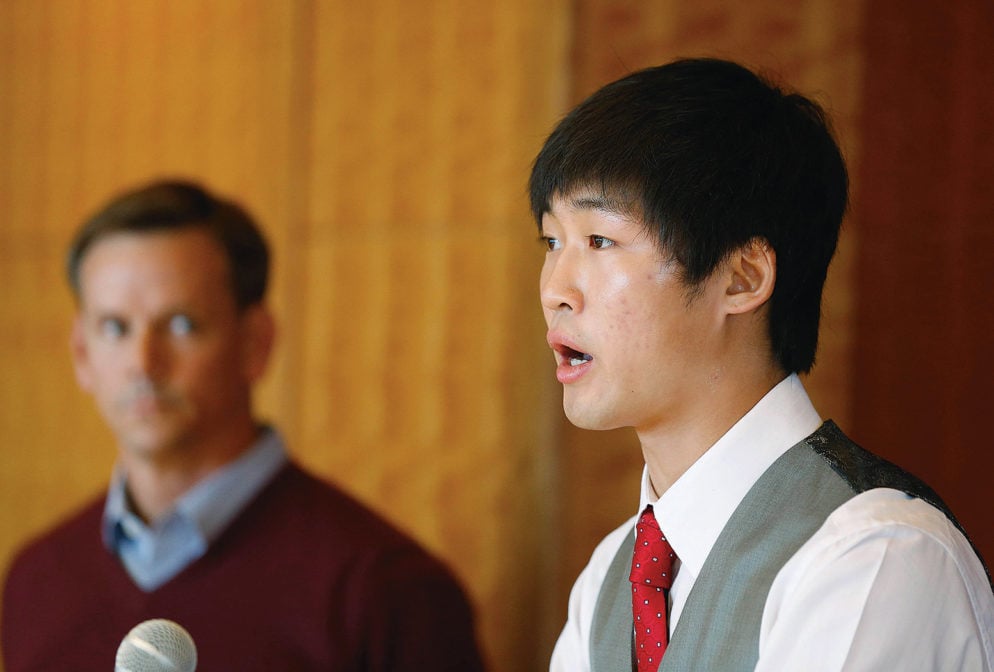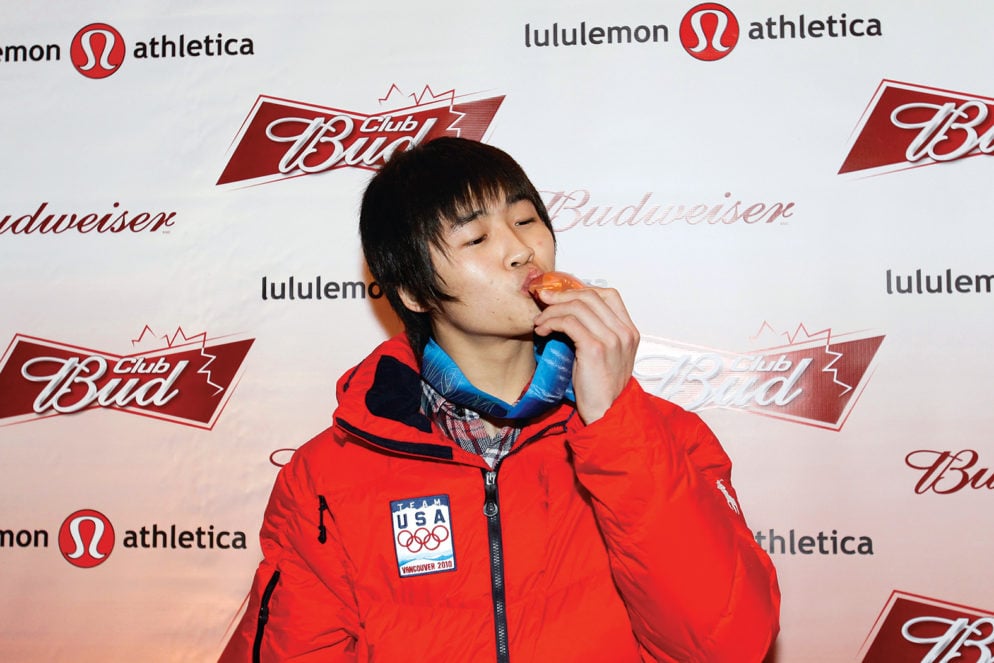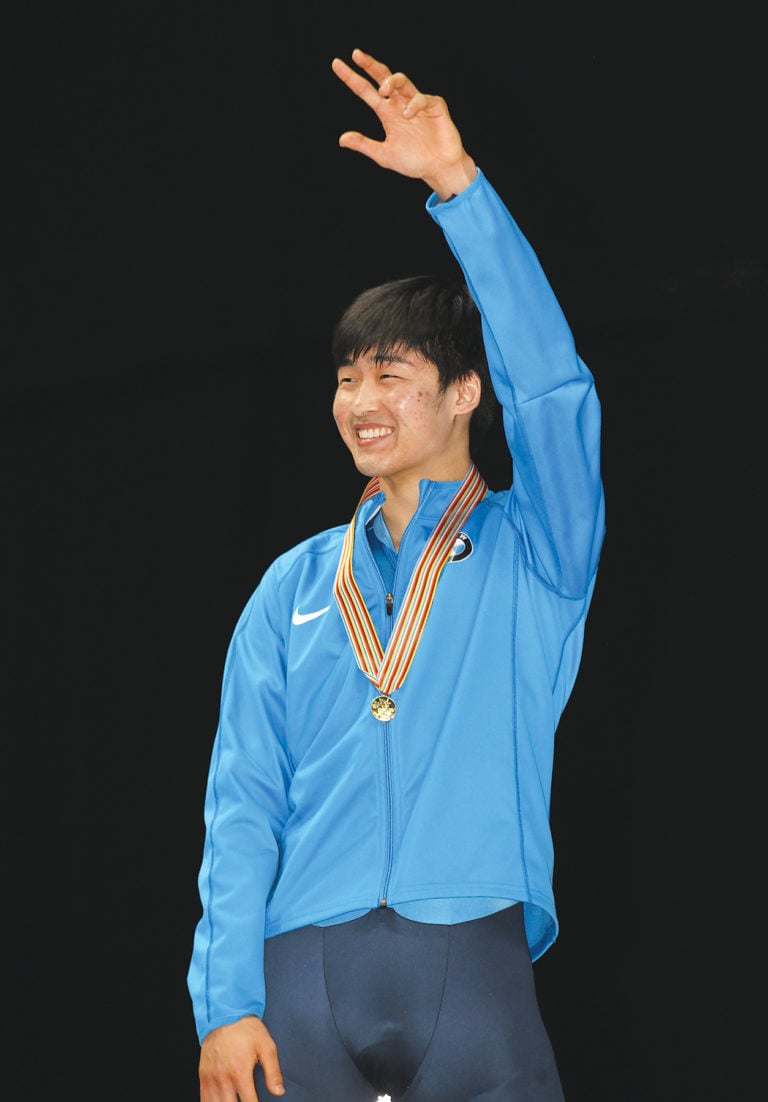 "He was my coach—I wasn't going to fight him back," Cho says. He then returned to practice and continued skating, still red-eyed from crying. He chose not to report the mistreatment: "He wasn't the only coach in my life to have abused me, so it would be unfair to just go after him for that. For me, it wasn't that big of a deal because that wasn't the first time that's happened in my life. It was the last time that happened, but it wasn't the first. That didn't traumatize or shock me in a way that it would shock most other people."
At least one of his coaches did ultimately get into high-profile trouble: Chun. But it was other skaters who called him out. The only trouble was that, in the process, they ended Cho's career, too. More than a year after Cho bent the Canadian's blade, more than a dozen other members of the US national team were planning to file a grievance against the coach with their own allegations of mistreatment, which included overtraining athletes he knew to be injured, dumping a bottle of water onto a skater's head in front of other teammates, and shaming female skaters for their weight. The athletes, led in part by Jordan Malone, struggled to make significant inroads with the US Speedskating organization. So they dropped their own bombshell: the story of the tampering.
In the end, the skaters got the desired result. Chun was suspended for two years by an International Skating Union panel. (A separate investigation on behalf of US Speedskating by the law firm White & Case found that none of Chun's actions rose to the level of physical abuse as alleged by the skaters.)
Cho's two-year ban was collateral dam­age. In a press conference, he admitted to bending the skate. He might have expected a lighter sentence on account of his contrition, but that was ultimately irrelevant—he knew by then that his career was finished.
---
In mid-December 2017, Cho returned to the rink at the Utah Olympic Oval, with Kim in tow. As race time neared, the 16-year-old wandered aimlessly on the ice, skating in circles before the race referee issued his monotone command: "Go to the start." Cho watched, kneeling on blue padding directly behind the starting line. For years, this was his ice. Now he looked on as Kim and four other skaters slotted next to one another, each with his right blade turned outward, left blade tip pointed like a ballet dancer's toe. "Ready," the ref said. Then the gunshot.
They drifted off the starting line at a languid pace, waiting to see who would make the first acceleration in this 1,500-meter, 13½-lap game of cat and mouse. As the pace quickened, Kim, who had spent most of the time at the front of the pack during his first heat of the afternoon, only to stumble on the last lap, was skating in third. Cho yelled instructions in Korean so competitors couldn't understand, telling Kim where to position himself.
Eight laps in, Kim was at the rear—drafting, then dragging his left hand on the ice to brace himself through corners. He made a move back into third, and as the bell rang, signaling one lap to go, he exploded into a sprint along the outside, so graceful that you could almost convince yourself he wasn't on ice at all. He passed one skater, then another, a maneuver brimming with adolescent bravado, the sort of against-all-odds move that Apolo Ohno made famous. Then Kim was in first place, rounding the corner and crossing the finish line.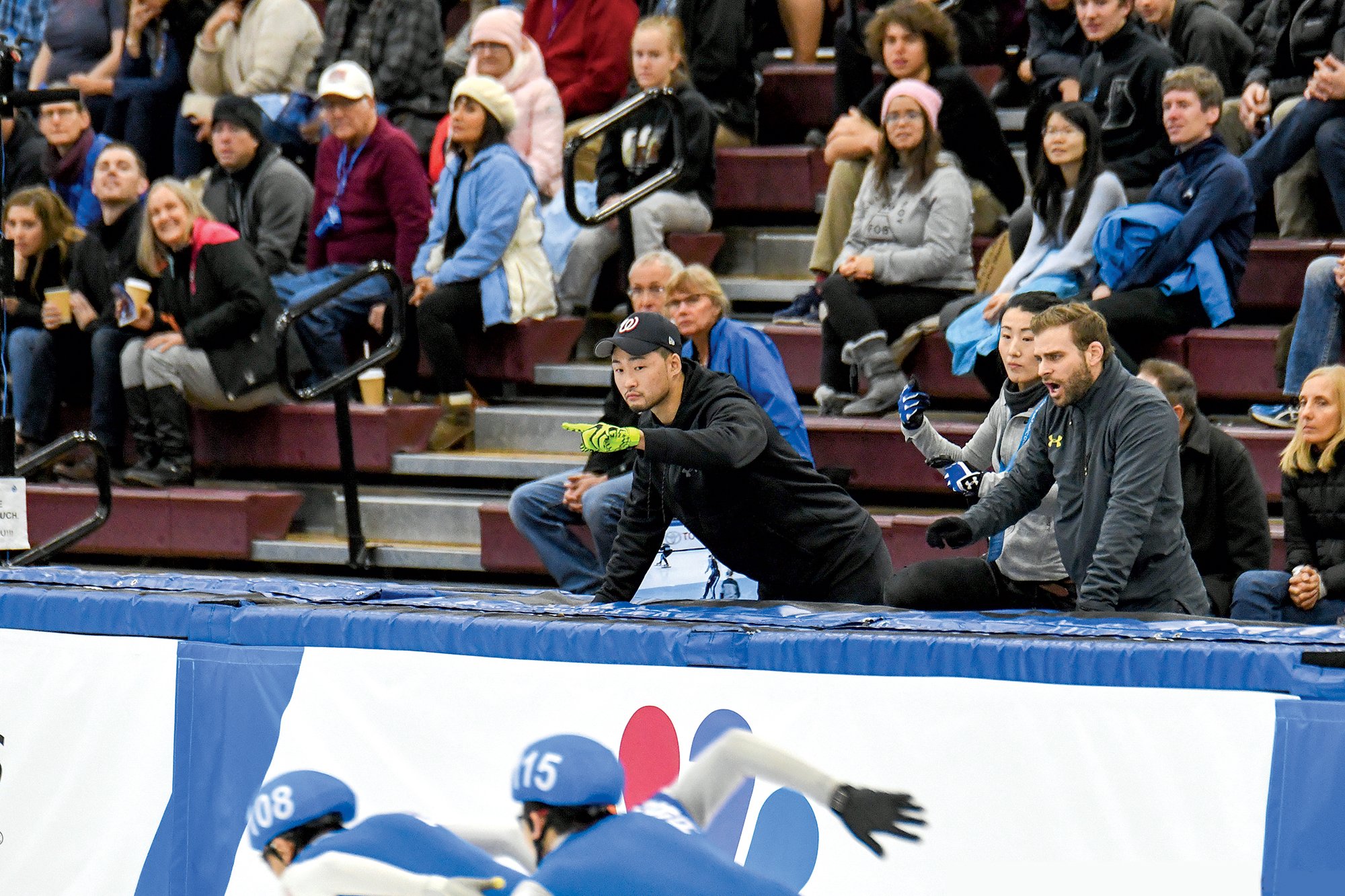 Watching from the sidelines, Cho collapsed in relief, fist-bumping Kim as he passed by. A race official to Cho's right looked over and saw him sprawled out, practically on the ice himself. "Get off the pads!" he admonished. His reverie suddenly ended, Cho apologized and raised his hands in mock surrender.
By Sunday, though, the final day of the trials, Kim had fallen to tenth place, his shot at making the Olympics all but dead. He had crashed into another racer and was penalized in the 500 meters the day before, and it was clear he was just a fraction slower than the Olympic-caliber skaters.
Ultimately, Kim finished 12th. "His ambition was higher than his body would allow," Cho said later. "He could've done better. Everyone here knows it. He knows it, I know it."
So instead of the Olympiad, they'll be back in Wheaton this month.
But rather than recriminations, Cho voices optimism. Kim will be only 20 in 2022, already with Olympic Trials experience under his belt. The question is: Will Cho still be in the picture then?
The answer is unclear. In a sense, he's a victim of his own success. If Kim does get a national-team invitation—a distinct possibility—he might take it, especially after graduating from high school. Cho knows that if that time comes, skating at Wheaton can't compete with skating for the national team—its unparalleled access to ice time, its coterie of high-quality skaters and training partners—so he might have to let Kim go, robbing him of his own potential Olympic return.
"I'm afraid that eventually, what I'll be able to do for him is limited by resources," Cho says.
For now, he's still Kim's coach, so he reflects on his skater's performance, the opportunities missed, the mistakes made. Yet even in this reflection, Cho remains fixated on the future.
"I'd rather have it happen now than four years from now," he says, "when it's his time."
This article appears in the February 2018 issue of Washingtonian.