On Saturday, around 1,000 runners will take to the streets clad in not much more than their skivvies as part of the annual Cupid's Undie Run. The event kicks off at 1pm at the Park at 14th with two hours of cocktail-fueled revelry, followed by a"mile-ish" run around downtown.
In this era of Color Runs and 5K Foam Fests, Cupid's Undie Run isn't just another ridiculous (but ridiculously fun) themed run: Its mission is to raise money and awareness for neurofibromatosis (NF), a genetic disorder that can create tumors anywhere in a person's nervous system. The run was started in DC in 2010 by a handful of friends and has since spread to 30 cities nationwide. Co-founder Chad Leathers' brother, Drew, was diagnosed with NF at 16, and Leathers went on to be executive director of Cupid's Charity for several years. To date, Cupid's Undie Run has raised over $14 million for research for the Children's Tumor Foundation.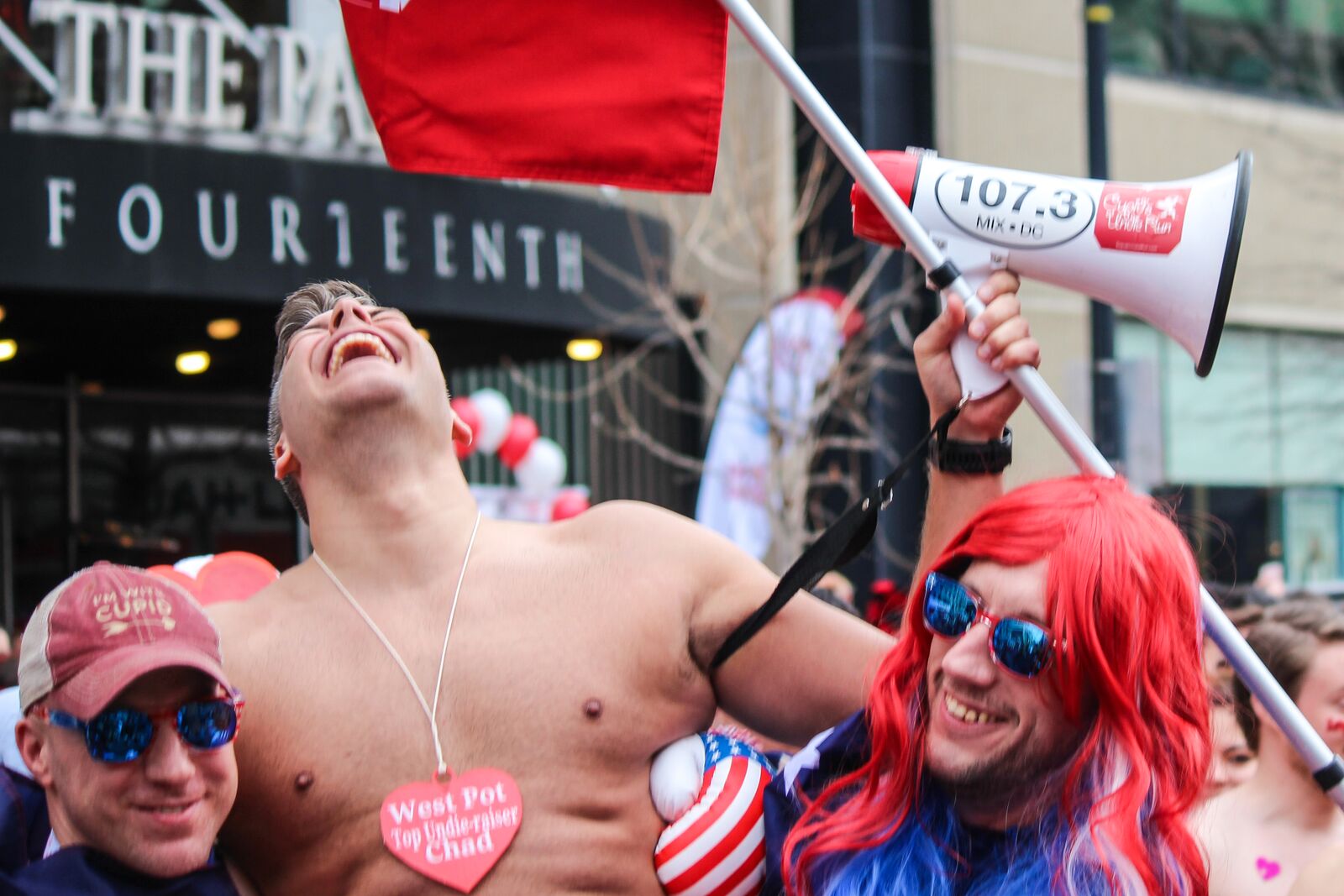 "We're gathering for a party and to have a good time, but we also want to raise awareness and get to that point where there's a cure," says the charity's regional market manager, Crystal Rains. Why wear underwear? When tumors form on a person's face, "They can't cover up, so why should we?" she says. Plus, it's an attention-grabber. "If you saw a group of people running down the street in their underwear, you'd want to know why." 
The only rules are "no pasties, no thongs, and no full-on nude," says Rains. The race is also 21 and over. Not comfortable running in bloomers? Rains says to wear your "bedroom best." Tutus, wigs, capes, and feather boas—especially in pink, white, and red—are all welcome. Says Rains, "We want heads to turn and people to ask why we do this."
Register online or at the run on Saturday, February 10. Cupid's Undie Run happens rain or shine, sleet or snow. Or polar vortex (really).