Welcome back to Amazon Thirsty Thursdays, a semi-regular feature in which one city, state, mayor, or other entity with a vested interest in the bidding process for Amazon's second headquarters is named the "thirstiest." Last week's winner: Montgomery County, which prevailed after Maryland Transportation Secretary Pete Rahn's short-lived comments about giving Amazon a "blank check" for infrastructure improvements. Here are this week's contenders for the title of most desperate for Amazon's vaunted HQ2 project.
Pittsburgh
Pittsburgh, which nearly won the thirstiest prize thanks to its dogged efforts to keep its Amazon bid shielded from the public, continues to do its damnedest to keep things under wraps. Even though the Pennsylvania Office of Open Records ordered the city to make its proposal public last month, Mayor Bill Peduto continues to appeal the decision. And some Pittsburgh residents are tired of the secrecy. About 100 Yinzers showed up to a meeting last weekend with economic officials from surrounding Allegheny County chanting "Whose City? Our City!" But don't expect Allegheny County Executive Rich Fitzgerald, Peduto's partner-in-Amazon-bidding, to be moved by that display. "You can't have 1.3 million people negotiating a deal," he told GeekWire. He's as saucy as Heinz variety pack!
Atlanta
Atlanta made the first week's contest thanks to the Georgia State Capitol's newfound "Do it for Amazon" ethos that permeates all policy-making from transit planning that might actually interest the company, to restrictive culture-war stuff that might turn off Amazon's strong record on workplace equality (at least at its corporate offices). But it's back for another round because the hype around town is building.
First comes a long economic study by CCIM Institute, a commercial real-estate think tank, which concludes that Amazon will place its second headquarters inside the "Golden Triangle," a large, three-sided swath of land created by points in Lake Erie, the east coast of Florida, and central Texas. Presumed favorites like New York, Washington, and Boston are not in the triangle. You know what is? Pittsburgh, Columbus, Nashville, Dallas, and Atlanta. But only one of them is a Delta hub. Amazon made access to an international airport a high priority in its original request for proposals, the CCIM study notes. "Atlanta probably gets the top ranking on this item with its Delta hub and the world's busiest and most connected airport both domestically and internationally," it reads. So just think about that the next time you find yourself gnawing on a Cinnabon while you wait for the connecting flight to Sarasota.
If that real-estate wonkiness doesn't raise the excitement about Atlanta, just take it from Quavo, of the hip-hop group Migos. Asked recently by TMZ about his hometown's HQ2 chances, Quavo made his pitch. "We got all the drip, we got all the swag, we got all the cash in the bag," he said. And if it means anything else, fellow Migos member Offset is engaged to Amazon pitchwoman Cardi B.
Delaware
Wait a sec. Delaware didn't make it to the shortlist! Sure, the state has plenty of corporate bona fides thanks to half of all publicly trading companies in the country being incorporated there to take advantage of its absence of a state income tax. But Wilmington was never going to make it into the bakeoff. So Delaware's doing what it's always done best (besides being a corporate tax shelter): ride Philadelphia's coattails. Just take it from Cerron Cade, the state's new labor secretary, who defended both the state's solo bid and its backup plan.
"You miss 100 percent of the shots you don't take," Cade told Technical.ly Delaware. "And taking that shot does not preclude Delaware from now throwing its support behind Philadelphia's bid, which the governor, congressional delegation, and Wilmington mayor did right after the Top 20 announcement."
DC
The District government isn't flaunting its many existing and imagined connections to Amazon and Chief Executive Jeff Bezos as often as it was during the first wave of proposals, but that doesn't preclude other interested parties from working themselves into a lather. You just had to be at the NoMa-Gaulladet Metro station on Wednesday morning, when members of the NoMa Business Improvement District were handing out bananas. Why a random banana stand? Because, apparently, it's something that happens at the Amazon mothership in Seattle, where "banistas" hand out free fruit to Amazon employees and civilians alike
As the NoMa BID's president, Robin-Eve Jasper, told my colleague Marisa Kashino, "We were just acting silly one day, sitting around, deciding what we could do for the neighborhood for Valentine's Day—and we're all about Amazon—so we said, 'Hey, how about this?'"
Winner: DC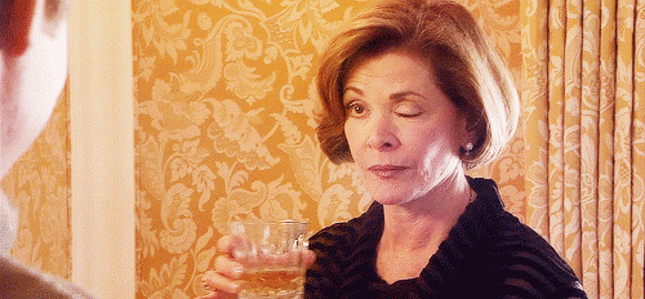 Delaware makes a compelling case for being a supportive neighbor, and Atlanta comes on strong now that one of the Migos is on record supporting the local HQ2 bid. But the trophy stays in the Washington metropolitan area for another week thanks to the NoMa BID's banana giveaway. The District government is still limiting most of what it actually offered Amazon should the company choose the city as its new second home, but in the meantime, local business leaders are adept at showing that imitation is the sincerest form of thirstiness. Lucille Bluth would be proud. So congratulations to DC, the thirstiest Amazon bidder of the week. Cool yourself off with this banana daquiri mix.