79 Potomac Ave., SE
There's lots of delicious New England-style seafood on chef Kyle Bailey's brunch menu, and you'll find plenty in your glass when ordering the Perfect Storm ($27). The double-bloody Mary draws from the raw bar, and is topped with king crab, shrimp, a dressed oyster, plus all the tasty accoutrements (pickles, olives, celery, dill). Cheers to drinking like a fish.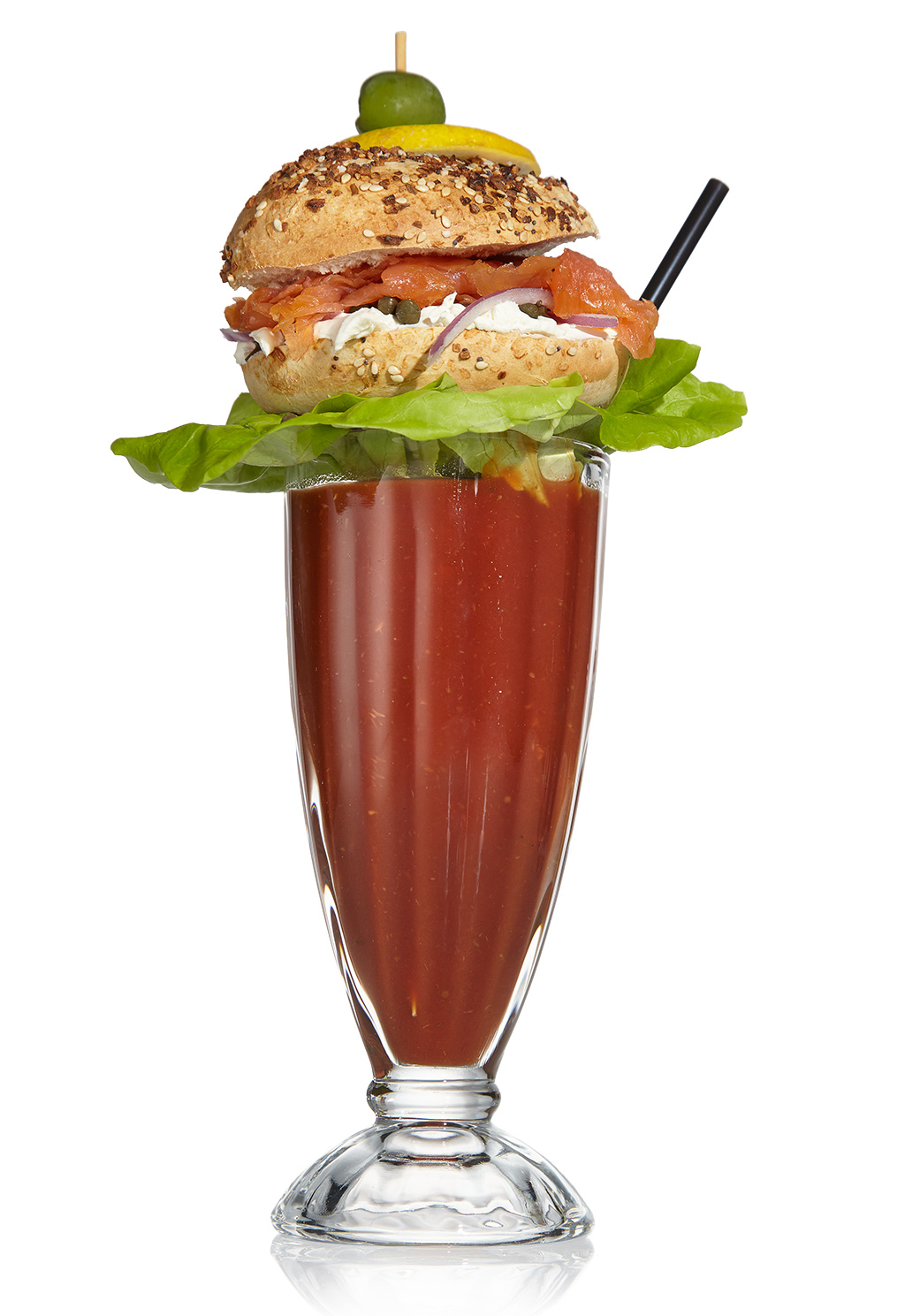 Lox'd & Loaded at Buffalo & Bergen (Union Market)
1309 Fifth St., NE
What's better than a bloody and a bagel? A bloody garnished with a mini lox bagel, plus a full bagel sandwich alongside (we're clearly not counting carbs). Creative bar genius Gina Chersevani devised this drink ($19), which includes a spicy Mary mix and one of her homemade everything bagels stuffed with smoked salmon and cream cheese. Add bacon if you dare.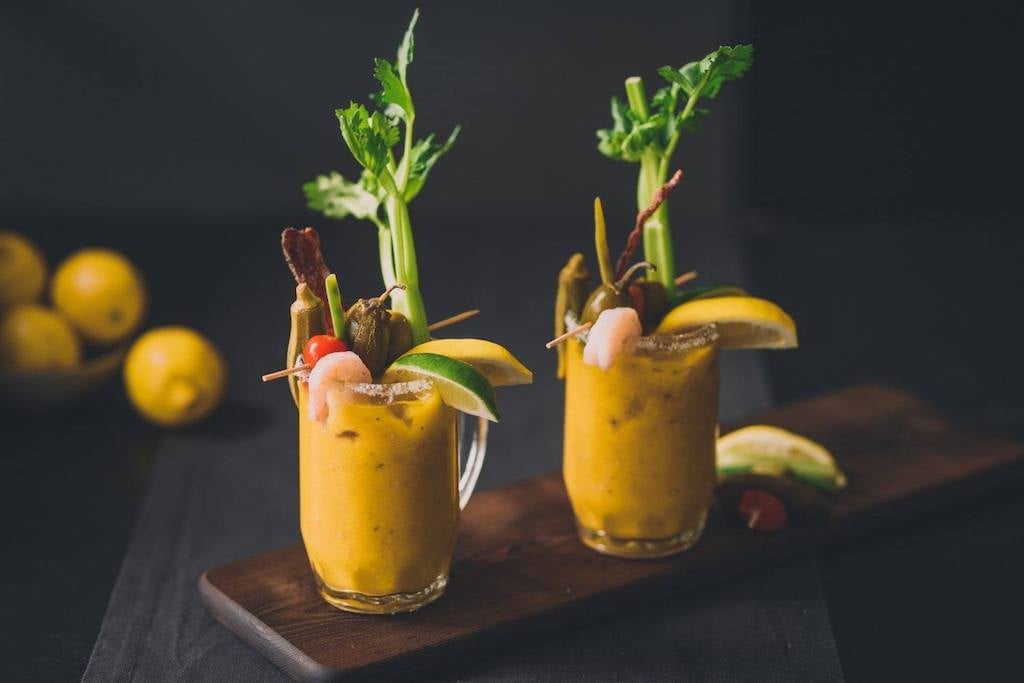 1616 N Troy St., Arlington
Come with a big appetite to the Court House branch of this southern chain. The Queen bloody alone could double as an appetizer, clocking in at 20 ounces of golden tomato mix and your choice of black pepper vodka or chili-infused moonshine ($15). That's just the start. Garnishes include grilled shrimp, bacon, pimento cheese-stuffed olives, and a bounty of pickled vegetables.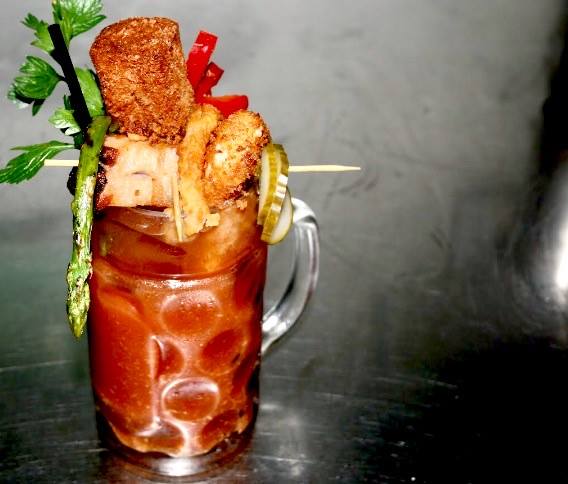 A Giant Bloody Mary Menu at Logan Tavern
1423 P St., NW
This casual cafe offers an entire menu devoted to DIY bloodys, with multiple mixers, liquors, hot sauces, and garnishes to choose from. So, you could theoretically go crazy and cobble together an extra-spicy tequila bloody with pickled vegetables, bacon, shrimp, onion rings, and cream cheese. But please don't do that. The Samurai—horseradish vodka, soy, wasabi, rice wine vinegar, Sriracha, pickled ginger, shrimp, cucumber, Chinese spice and an Old Bay rim—is plenty crazy enough ($13).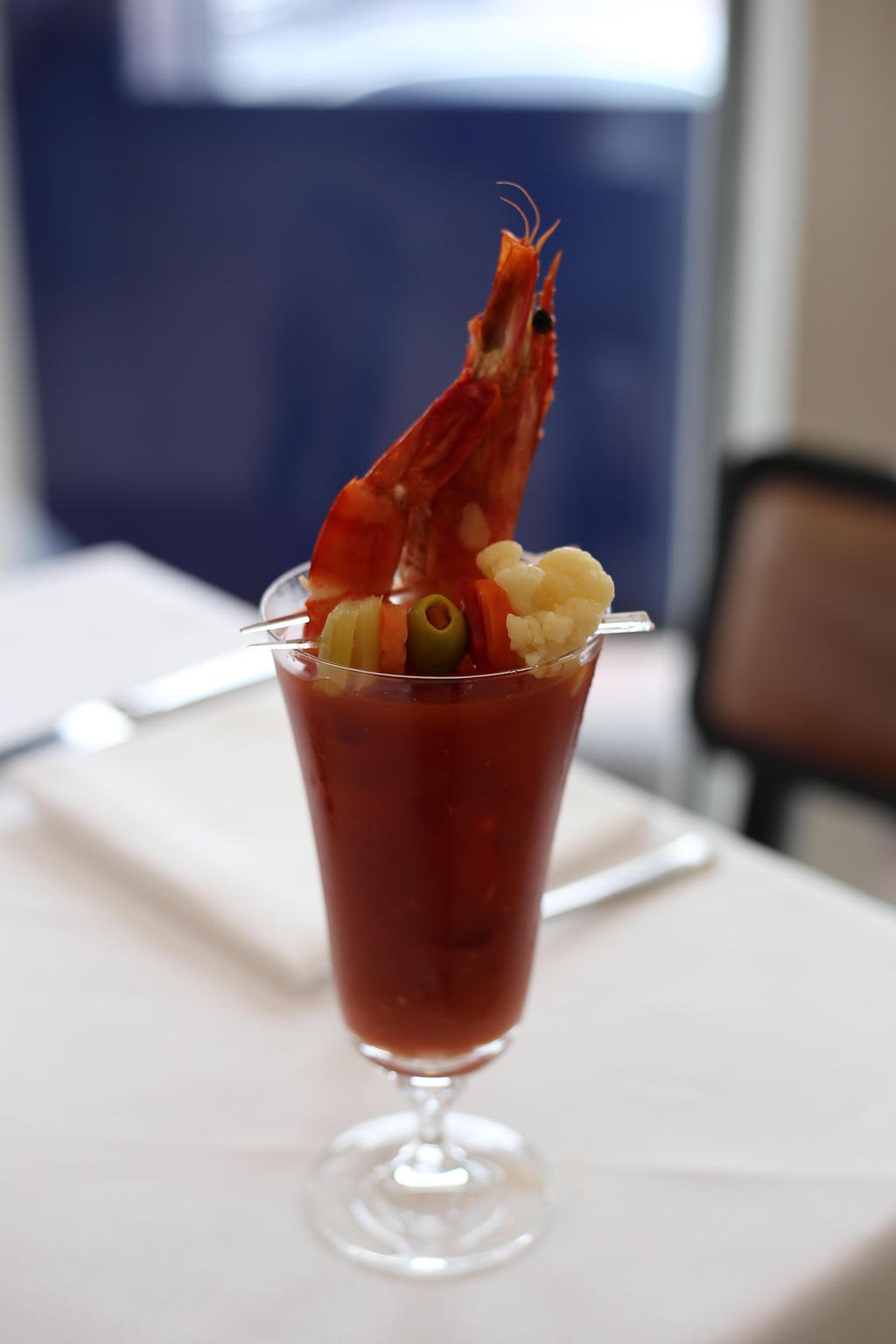 Bloody Mary Royal at Fiola Mare
3050 K St., NW
Visit chef Fabio Trabocchi's waterfront Italian on Sunday for a new brunch service, which includes tunes from DJ Donald Syriani and beverage options like Champagne or sparkling wine service flanked by real sparklers. Bloody fans can show off in a more subtle way: the Royal crowned with pickled vegetables and a whole head-on tiger prawn ($20).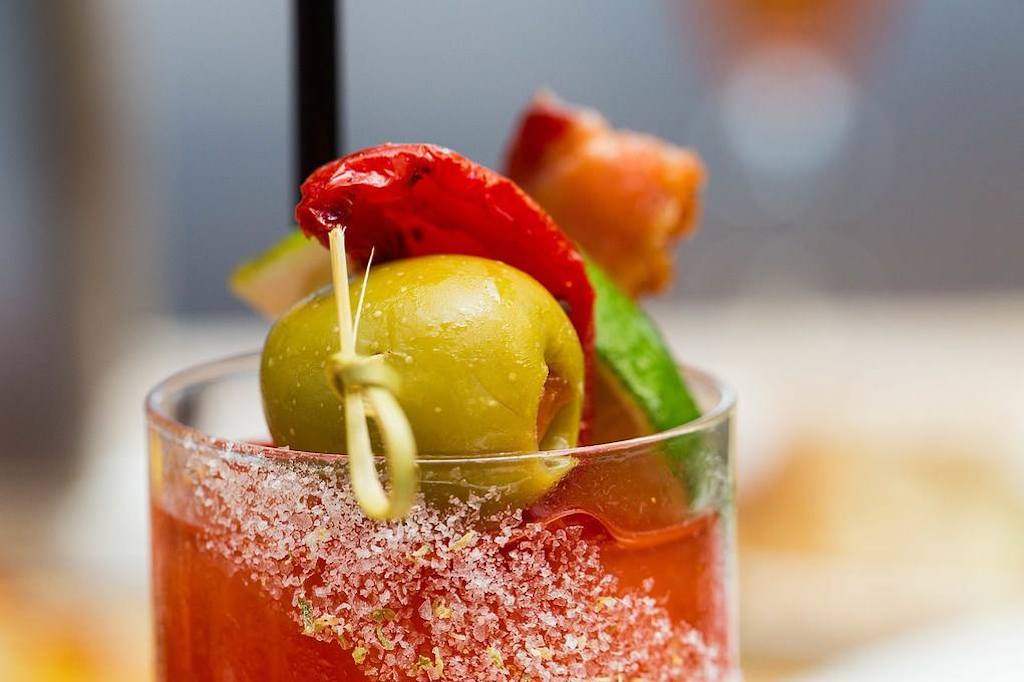 1600 Wilson Blvd., Arlington
"Bloody Mac" may sound like the result of a cooking accident, but there's nothing unfortunate about this tall glass of awesome. The bar swaps in Old Grand Dad bourbon for vodka, which is mixed with a spicy house tomato brew, and topped with olives, sun-dried tomatoes, and chorizo sausage.