A guide to the newest places to eat and drink.
When the Wharf debuted in November, the Southwest waterfront was suddenly flush with big-name chefs and upscale dining rooms—fitting for a $2 billion development. Full-service restaurants with entrees below $20? Not so much. Mi Vida, which served its first margaritas and tacos over the weekend, aims to fill that gap with 400 seats, two bars, and three outdoor patios.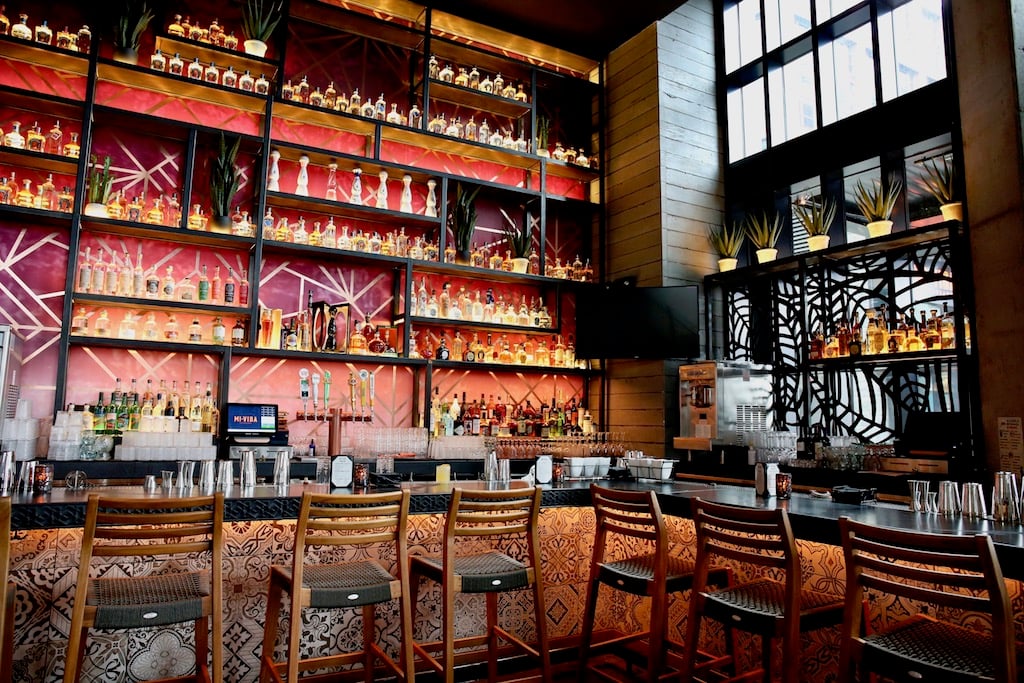 The team behind the massive Mexican are no stranger to serving the masses. Knead Hospitality + Design co-founders Michael Reginbogin and Jason Berry are behind the 300-plus seat Succotash locations at National Harbor and Penn Quarter, and launched their careers at national chains. Berry met Mi Vida culinary director Roberto Santibañez while they were both working in leadership roles at upscale chain Rosa Mexicano. Still, the chef—who's also behind the more intimate trio of Fonda restaurants in NYC—argues that bigger doesn't always mean badder.
"We're definitely pushing the envelope a little bit," says Santibañez, a Mexico City native. "Just because we're a big restaurant doesn't mean that we're doing things in a microwave."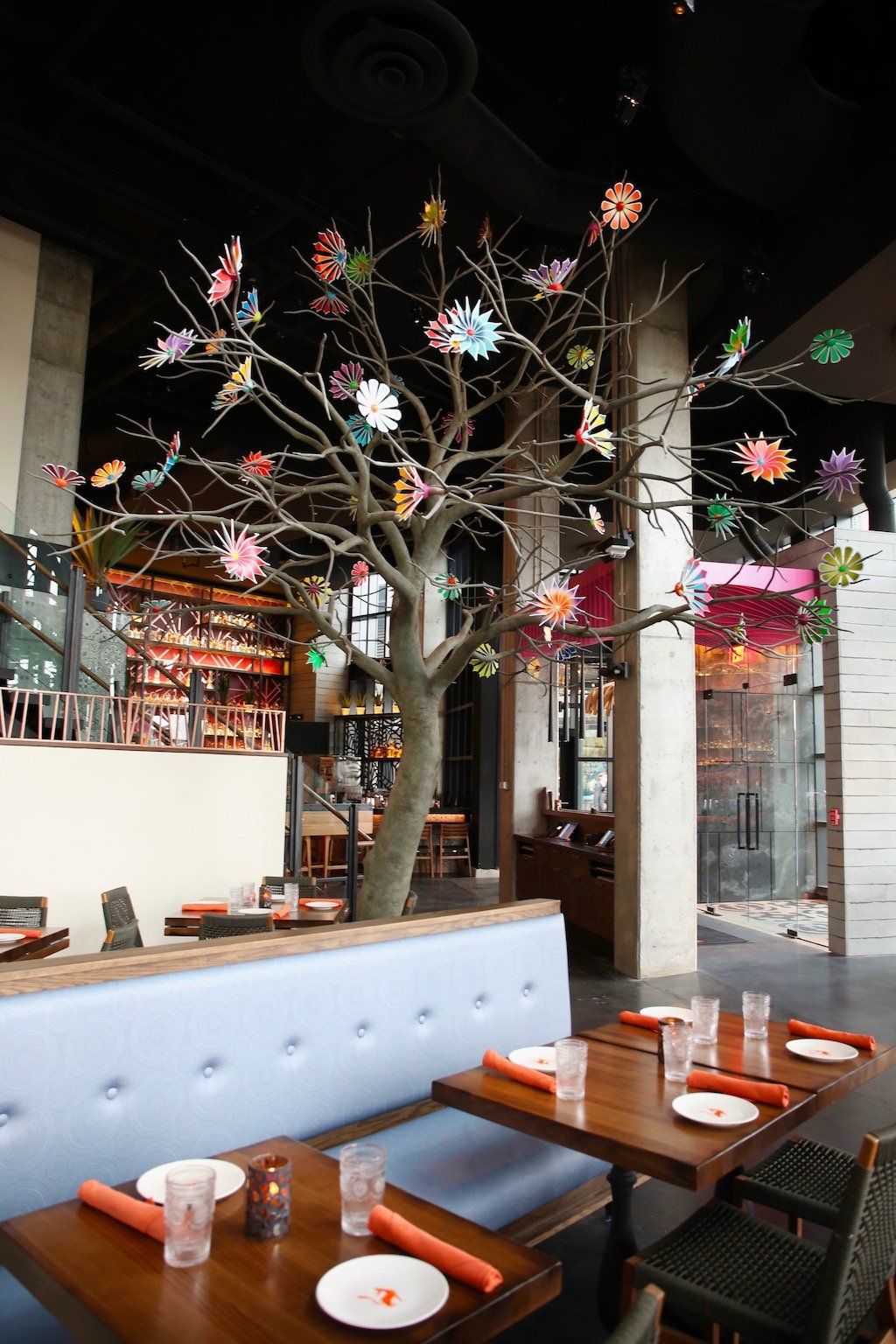 For one, all of the corn tortillas and chips are made in-house—not always the case at high-volume restaurants, and even many smaller ones. Diners will find crowd pleasers like taco trios ($10 to $12) and enchiladas ($18 to $21). Other highlights include local oyster shooters with blanco tequila and serrano cocktail sauce, enchiladas with braised brisket and mole negro, or whole roasted fish laced with chilies and served with salsas, black beans, and tortillas.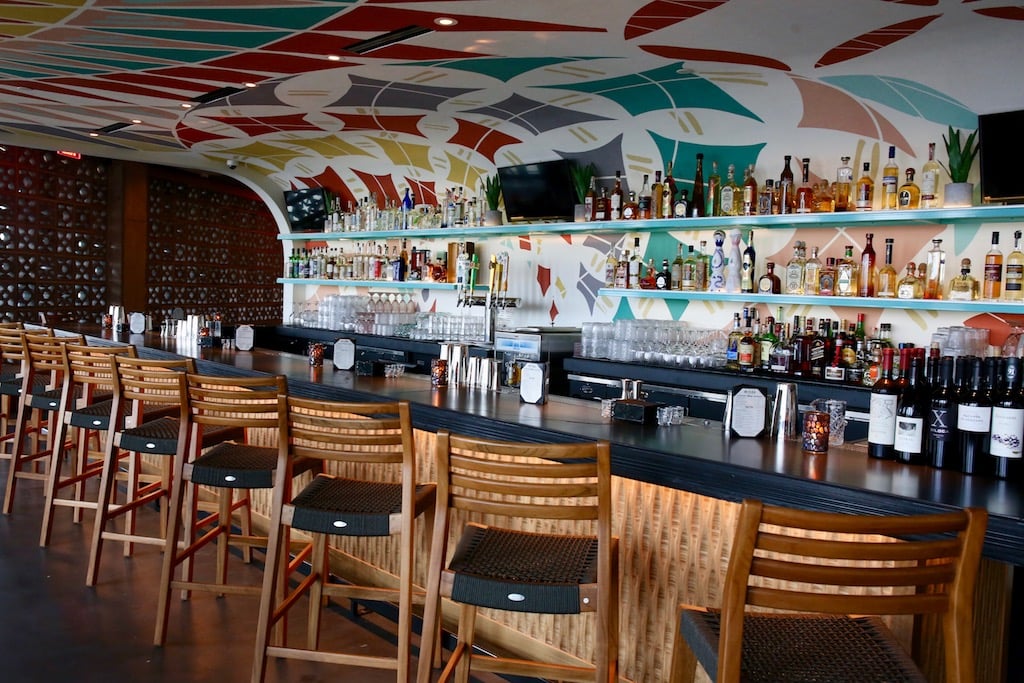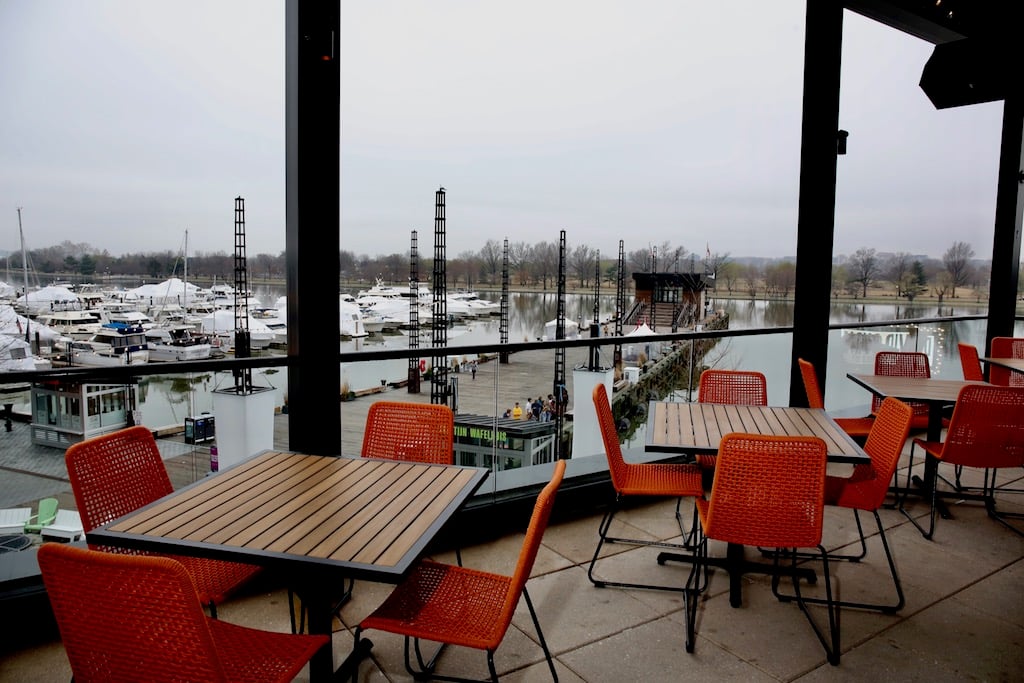 Concert-goers heading to The Anthem next door can take advantage of weeknight happy hour (4 to 7 PM), where you can make a meal of $6 wines and cocktails like La Frozen—a ginger-mango margarita—plus cheap eats like $2 oysters and $3 tacos (you'll find more of the latter on Taco Tuesdays).
The two-story restaurant boasts bars on both floors, plus three patio areas: two in front and a terrace above, all with water views and temperature-controlling elements like fans in summer, automatic pergolas for rain, and heat lamps for cooler months.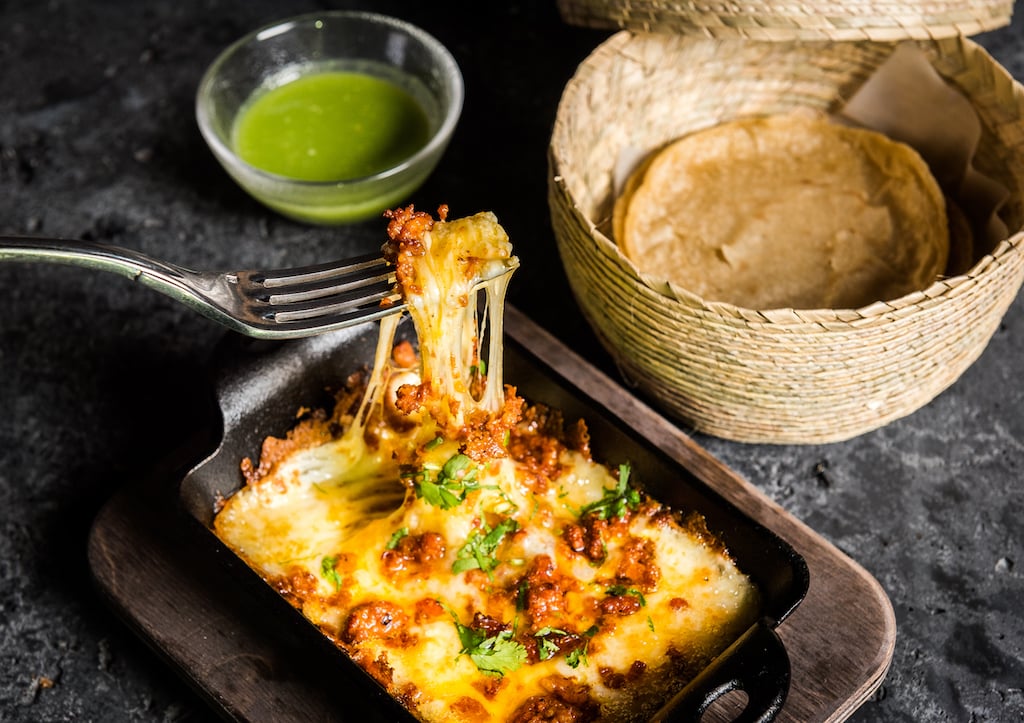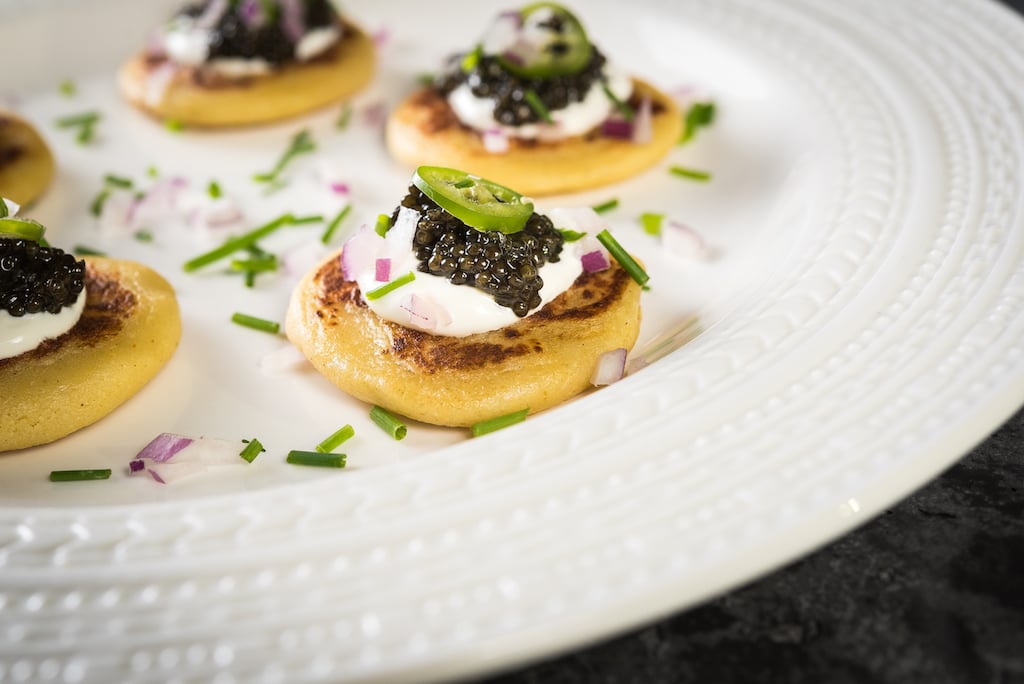 The menu also offers room to splurge. An appetizer of cinnamon-dusted churros and foie gras mousse ($17) seems designed to give neighbor Requin's foie gras French toast a run for its money. Another spot to spend are the Mexican-style seafood towers, the grandest of which comes loaded with oysters, shrimp, ceviches, crab salad, lobster, and accoutrements like chili cocktail sauce, pico de gallo, and hibiscus-marinated onions ($78 for three to five diners). Cocktails escalate from $10 house margaritas made simply with El Jimador tequila to the $38 Del Lujo with barrel-aged tequila, Grand Marnier Cuvée du Centenaire (a special 25 year-old variety), and—hello, 2010—gold flakes.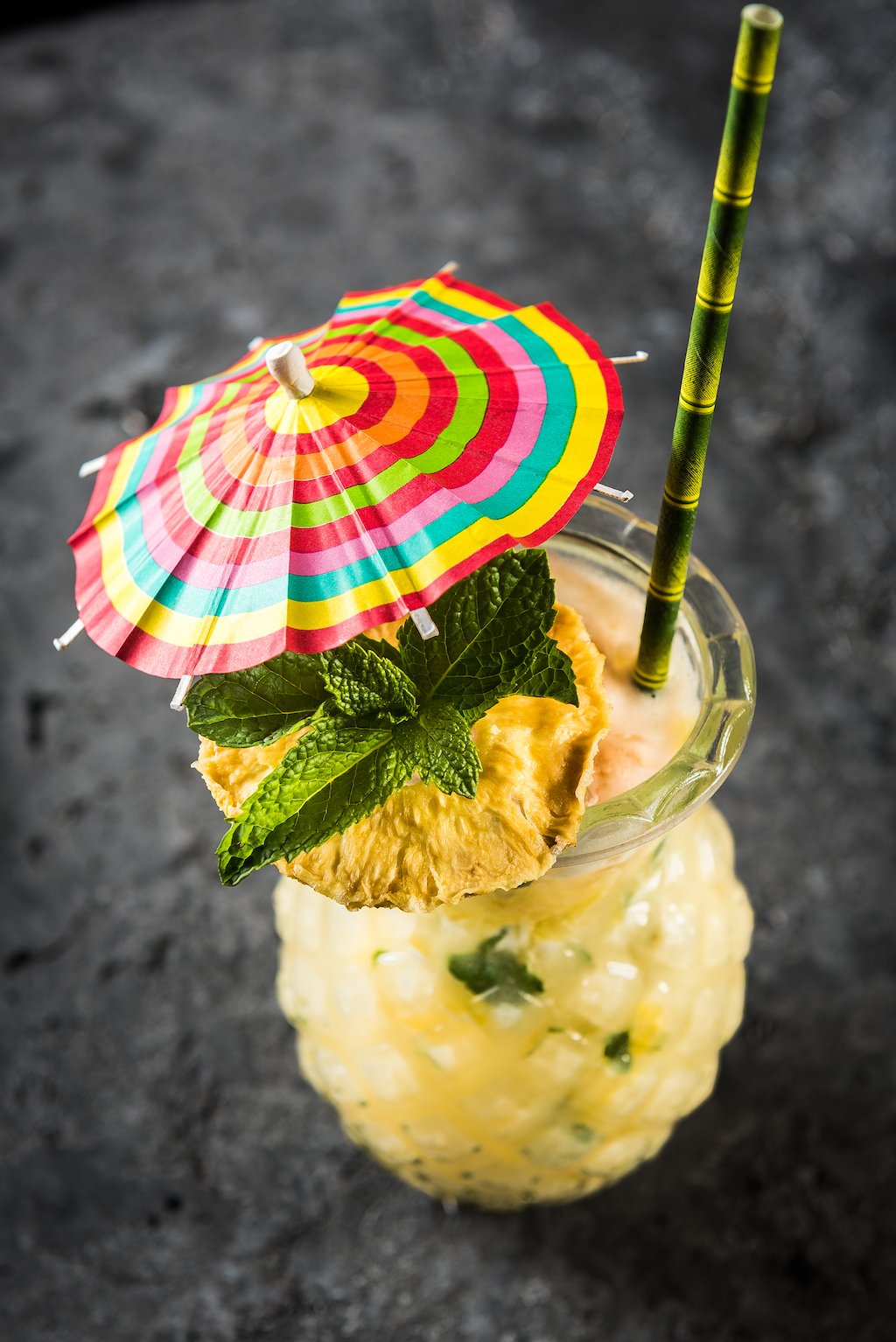 Santibañez, who plans to split his time between his New York restaurants and DC, says he'll roll out brunch and lunch menus in the coming weeks. Expect a similar lineup of dishes that embraces cooking traditions throughout Mexico, often with a twist. 
"My heart is where the classic flavors are, but let's do it better," says Santibañez. "Keep the flavors rooted, and then everything else can fly." 
Mi Vida. 98 District Sq., SW; 202-516-4656