The first Meatball Shop outside of New York City will open on 14th Street later this spring. The branch—a sixth for the specialized chain—takes over the former Cork Wine Bar space. We talked to CEO Adam Rosenbaum about what to expect.
The menu may look a little different. 
Meatball Shop is a super-specialized concept, but the menu is more customizable than your average full-service restaurant (plus: you can mark it up with erasable pens). Diners can mix-and-match various meatballs—spicy pork, chicken, veggie, etc.—with a variety of sauces like tomato or mushroom cream, and pick vehicles such as sliders, heroes, salads, and pasta/risotto bowls. For dessert: more balls, this time ice cream that can fashioned into DIY ice cream sandwiches. Rosenbaum says the team is also looking at DC-specific offerings, including local beers and spirits for cocktails, breads, vegetable side dishes, and of course, specials like a Chesapeake crab ball.
The kitchen will be open early and late-night.
Certain Meatball Shop locations serve until 4 AM in the city that never sleeps. But in DC, Rosenbaum says the plan is to serve the full food menu until midnight on most weekdays and 2 AM, Thursday through Saturday. In addition to filling a late-night dining niche on 14th Street, the shop will join the neighborhood's small group of sit-down restaurants that are open for weekday lunch.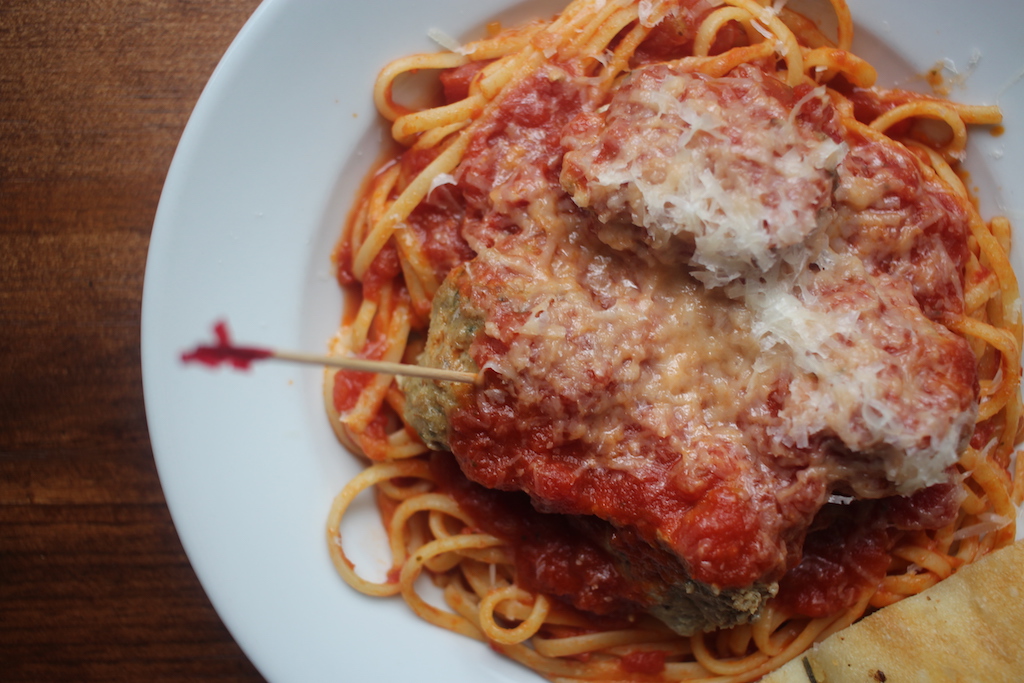 There may be a special bar.
Just as in the Cork days, the main bar will be front-and-center for dining and drinking; NYC's menus have playful options like fancy Jell-O shots and customizable whiskey drinks. Rosenbaum says there also "might be something fun" going on in the restaurant's rear mezzanine along the lines of their Hell's Kitchen bar, Sidepiece. "It not going to be a separate space, but we've talked about a couple of menu items and special cocktails you can only get there," says Rosenbaum. Here's hoping for meatball fondue.
The "grandma's house" look is getting a makeover. 
The chain's original aesthetic was what Rosenbaum describes as "living room-comfortable" (vintage furnishings, "pictures of people's families who we don't know"). He says the 80-seat DC space will be revamped with a brighter, fresher look. "We may have a neon sign of a pig butt going into a grinder." And of course, the place isn't above balls jokes.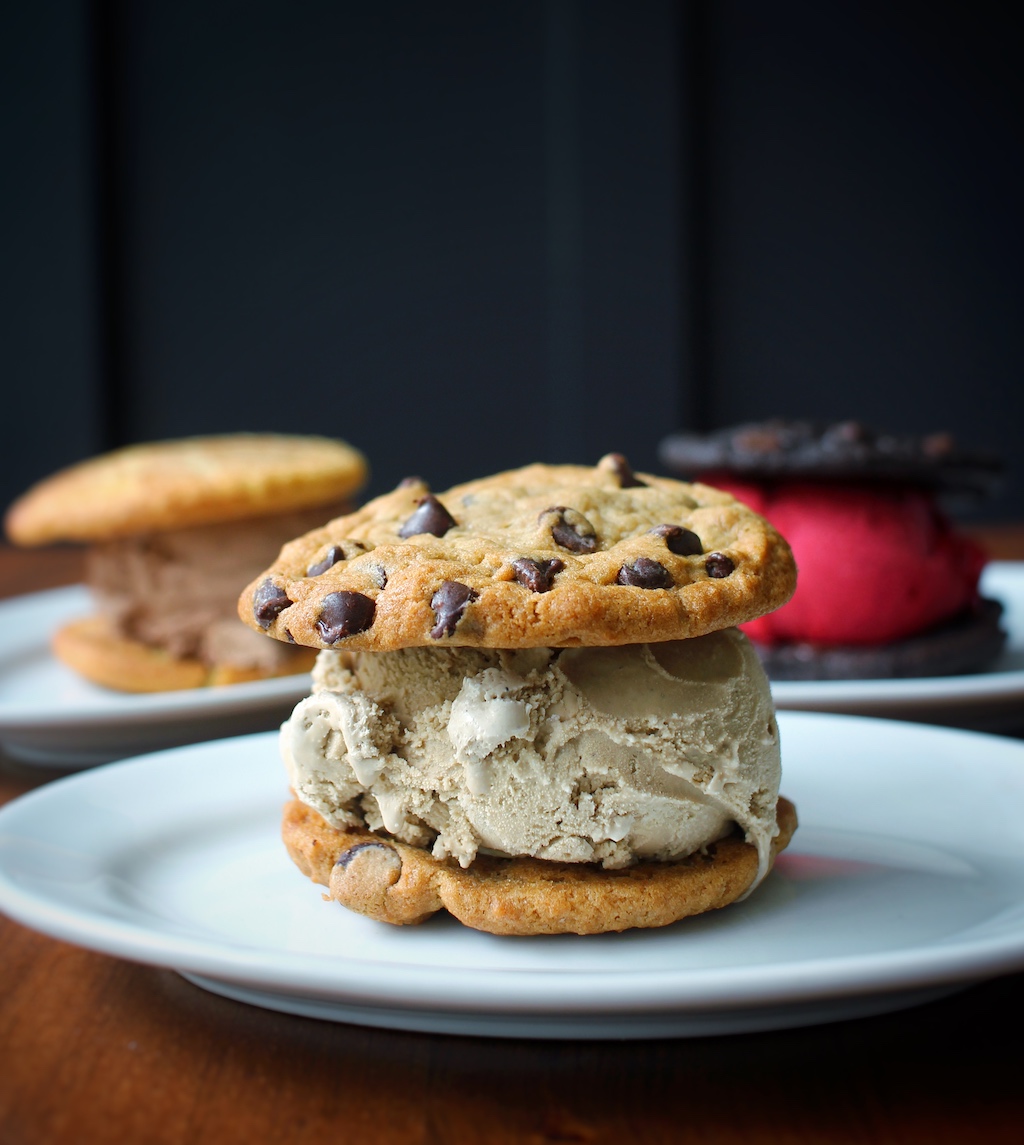 They're not those guys. 
Remember DC's first meatball restaurant? Meatballs a.k.a. the restaurant that no one wanted to own, and which closed within eight months? This isn't that.
"For us it's knowing who's behind the business, and making sure the DC market understands what we're doing," says Rosenbaum. At the same time, despite some local laments that yet another out-of-town chain is setting up shop on 14th Street, Rosenbaum says they're not going to be those guys.  "If you try to come into the DC market, or any market, and pop your collar like, 'Yeah, we're the Meatball Shop, we're here to show you how it's done.' Forget about it, you can't do that. We want to have a period of friends and family, get involved in the community, and listen to what they want."
The Meatball Shop. 1720 14th St. NW.