Modern Israeli cuisine is having its moment across the country right now—from Nur in New York to Shaya in New Orleans. When Sababa opens in Cleveland Park on Thursday, it'll be one of the first such full-service restaurants in DC.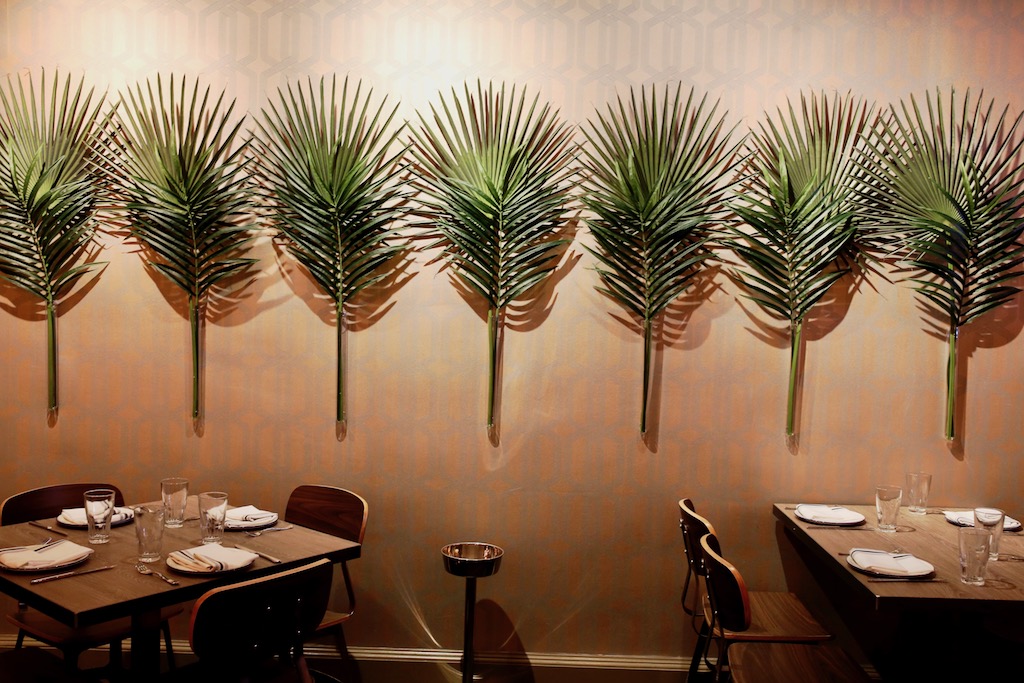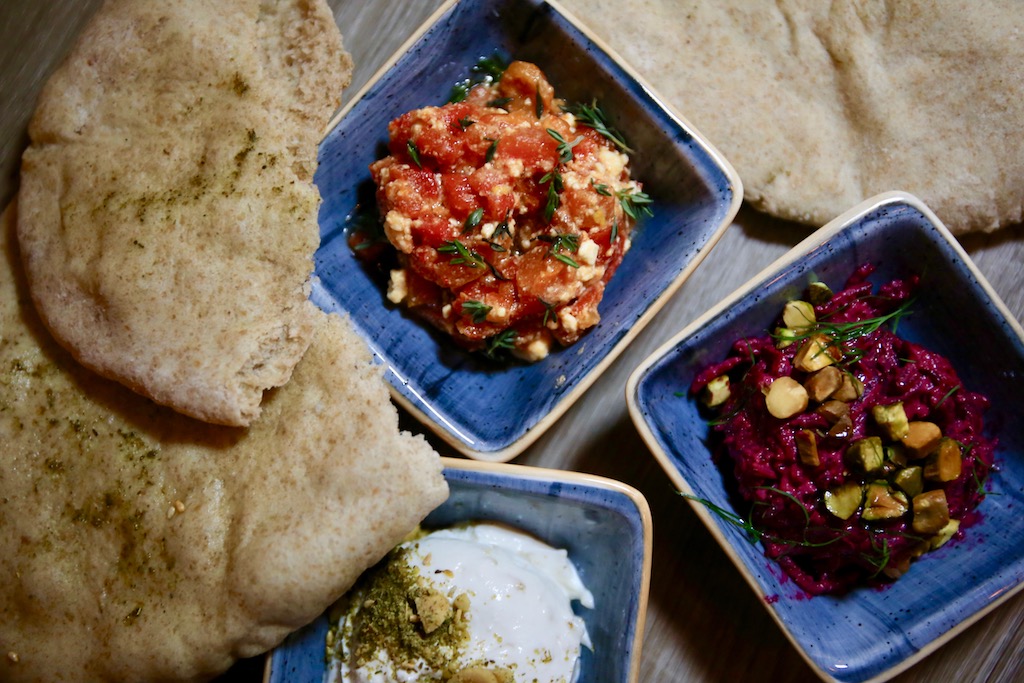 Owner Ashok Bajaj designed the 90-seat eatery as a replacement for Ardeo+Bardeo, his new American spot that recently shuttered after two decades. The veteran restaurateur sees Sababa as a better complement to his adjoining Indian street food spot, Bindaas. Both names are slang for "cool" in their respective languages—Hindi and Hebrew—and specialize in wallet-friendly share plates inspired by everyday fare you might find in roadside stands, mom and pop shops, or home kitchens. At Sababa, dishes highlight the Middle Eastern and Mediterranean flavors that influence Israel's cuisine.
"It reminds me of being home," says Bajaj, a New Delhi native who's operated DC restaurants (Rasika, Bibiana et. al) for nearly 30 years. "Everyone makes their own version of chicken curry."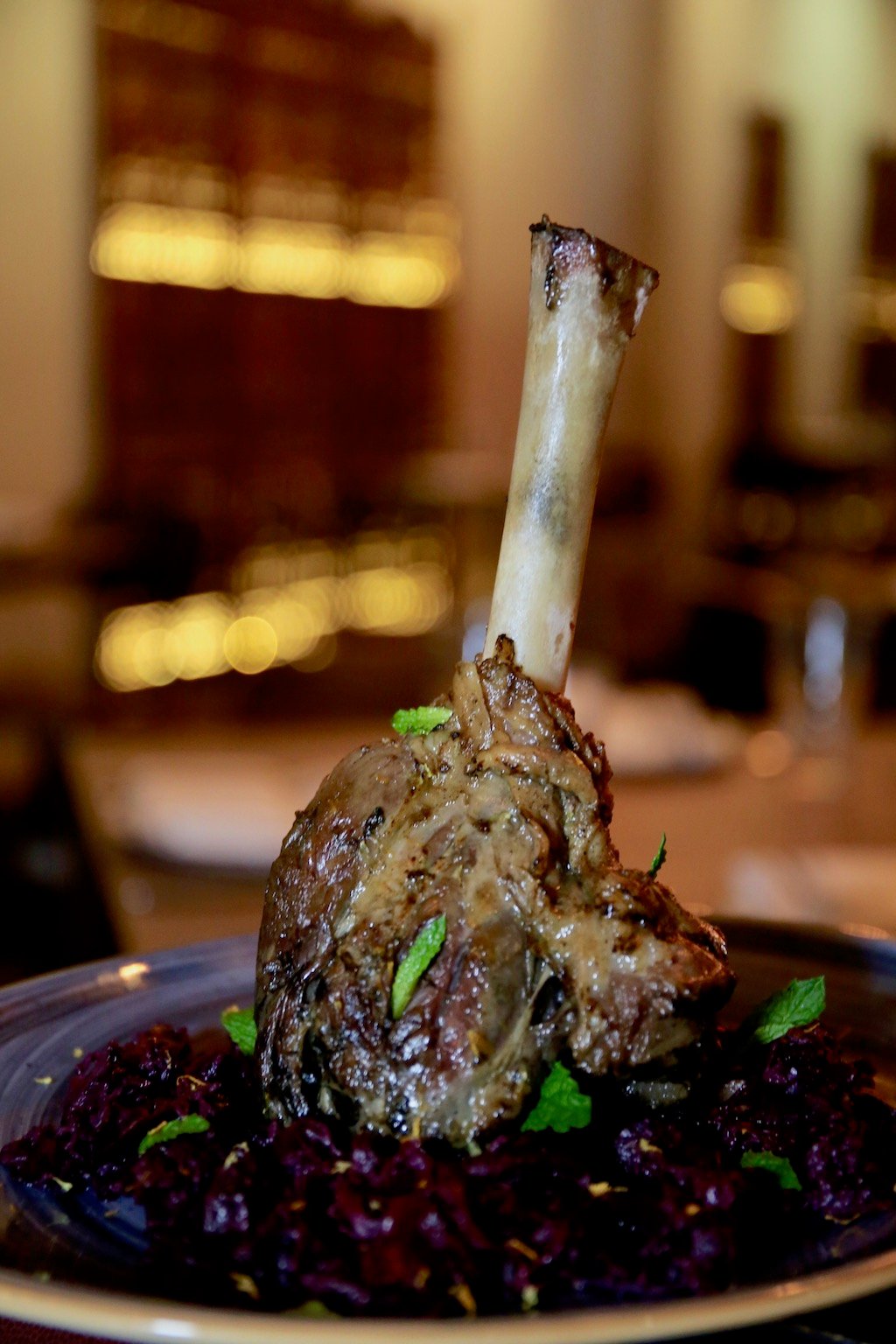 Though the Indian and Israeli concepts are separate—and loosely separated by a bar and partitions—menus follow a similar format. At Sababa, patrons can start with salatim (small dips and vegetable plates), fluffy hummus with freshly baked pita breads, and a variety of $10 small plates. Chef Ryan Moore, an alum of Zaytinya, Rogue 24, and most recently Bistro Provence, draws on visits to his Egyptian family for vegetarian-friendly mezze like taameya, a type of falafel made with fava beans, and kushari, a popular street snack of rice, lentils, noodles, fried onions, and spiced tomato sauce.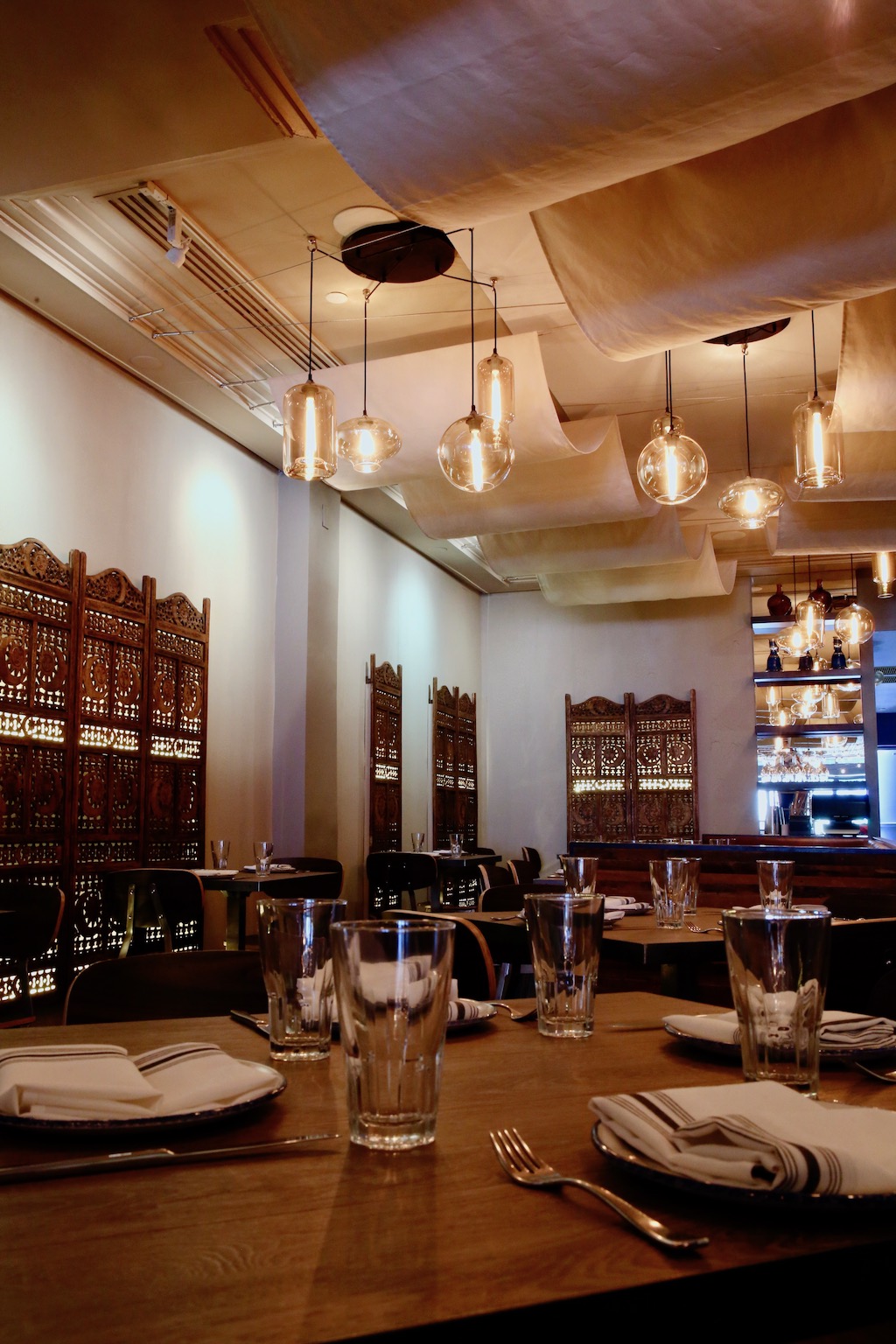 Wood-grilled kabobs and shareable platters such as roasted lamb shanks or whole fish wrapped in grape leaves round out the menu. Moore uses different woods for meats and fish, grilling heartier lamb and beef with a mix of hickory and bourbon barrel slabs, and fish or chicken with cherry and pecan.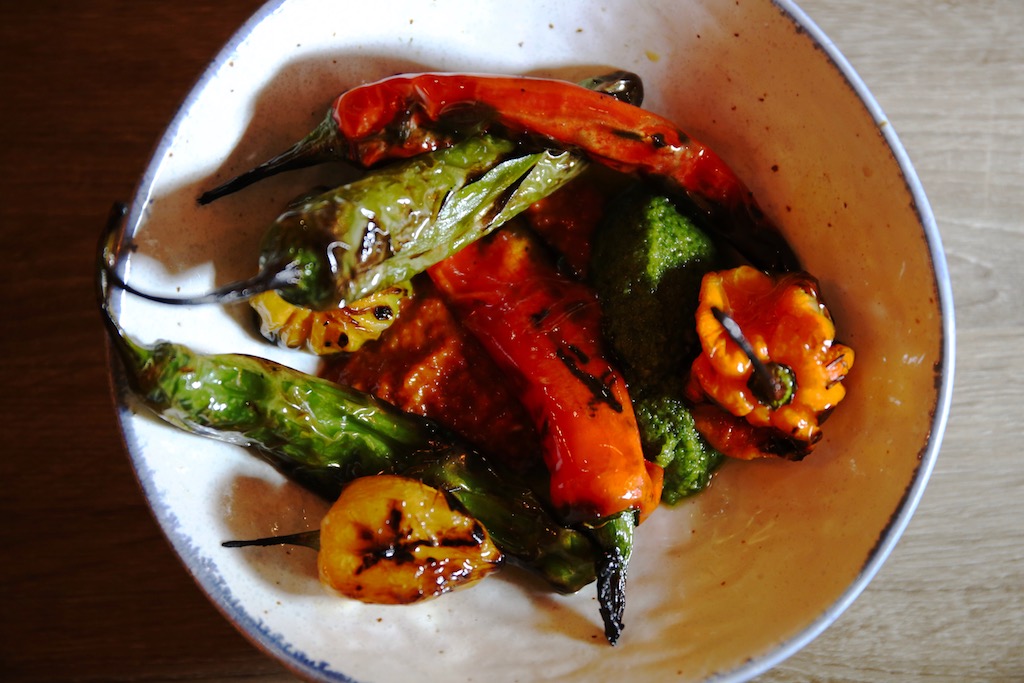 While the menu is designed for sharing, kebabs (all $14) come as complete platters with spiced rice and roasted chili-tomato sauce. For extra heat, order the "not for the faint of heart" dish among the mezze—a "plate of pure fire," as Moore describes it, with two homemade sauces, harissa and zhug, and a mix of whole charred chilies such as serrano, habanero, and fresno. Cooling things off are Mediterranean-influenced cocktails—we have our eye on Ptolemy's Lighthouse with grapefruit, charred lemon, and sparkling wine—and a list of wines from Israel, Lebanon, and beyond.
Sababa. 3311 Connecticut Ave., NW; 202-244-6750. Open for dinner seven nights a week. Weekend brunch starts in April.