Read more from our Ultimate Guide to Cherry Blossoms here. 
What it is: Expert and amateur flyers congregate around the Washington Monument on March 31 for competitions and casual flying.
Good to know: Kites are available for purchase, or children can build their own on-site. Bring a blanket for comfy viewing.
Why we love it: Not only is it a screen-free form of entertainment for the kids, but the artistry of the homemade kites is enchanting for all ages.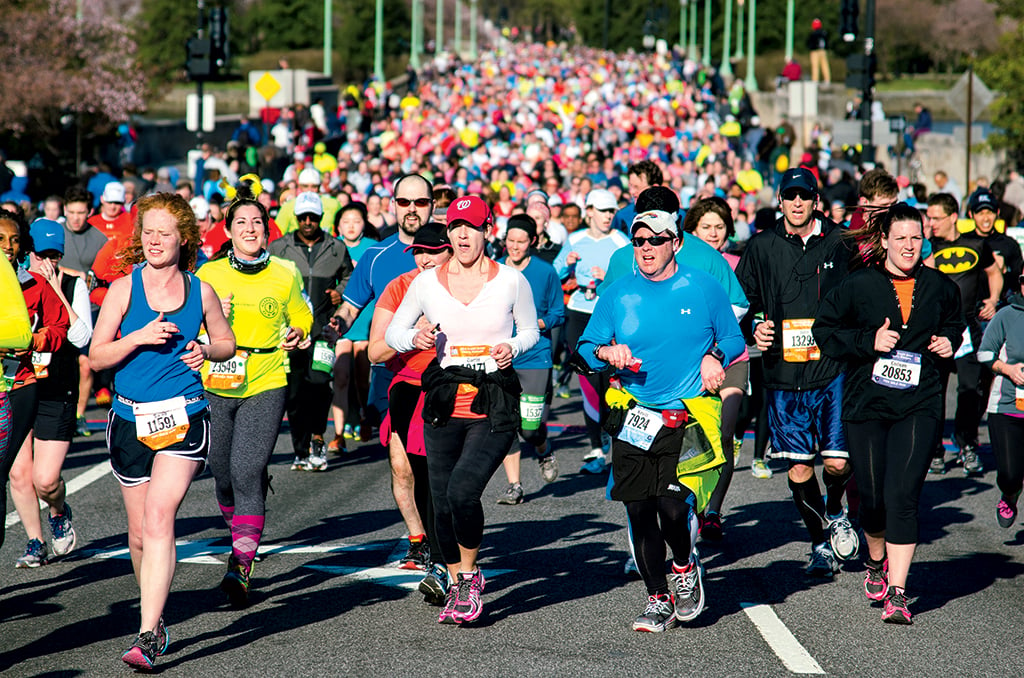 What it is: The popular race on April 8 takes you past the Tidal Basin, around Hains Point, and over to the Washington Monument, under blooms most of the way.
Good to know: Registration is by lottery in December and is competitive. For the less sporty, there's a 5K walk.
Why we love it: Right when you can't take another step, the magnificent trees of Hains Point unleash a runner's high—so close to an exhilarating finish.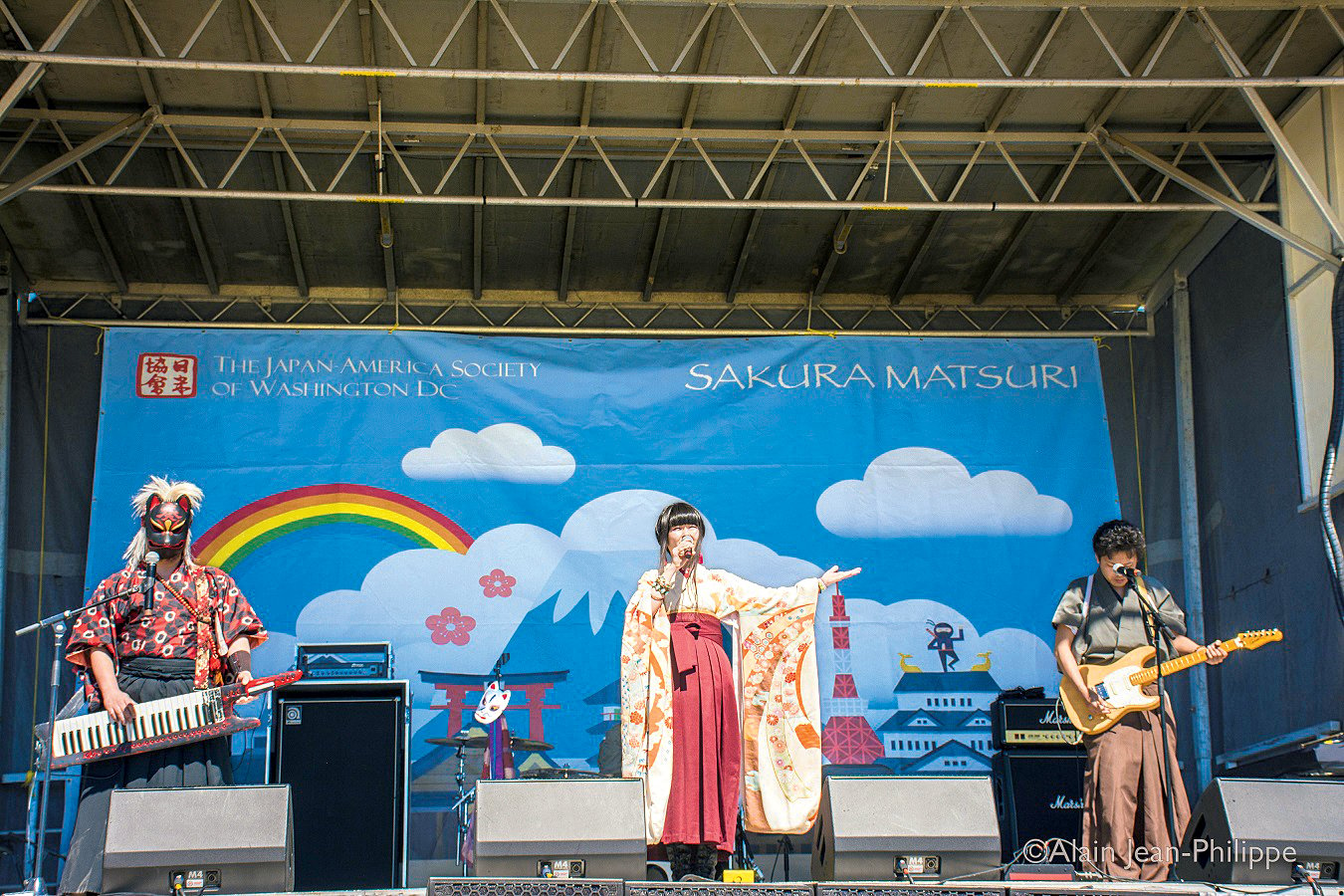 What it is: A staple of the Cherry Blossom Festival, now in its 58th year, this April 14 fair, on Pennsylvania Avenue after the parade, is the largest celebration of Japanese culture in the US.
Good to know: Day-of tickets are cash-only, and lines get long—buy in advance.
Why we love it: It's hard not to find your jam—there are J-pop and Taiko drum performances, cosplay, tea tastings, and, mmm, Japanese street food.
DC Bike's Cherry Blossom Chase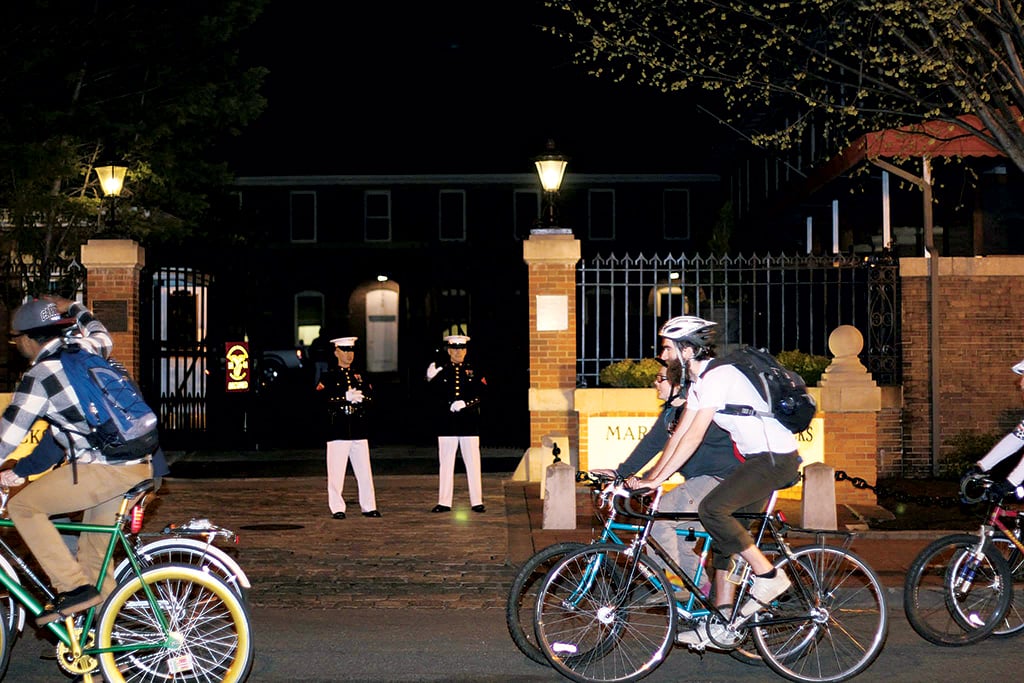 What it is: The two-hour ride on April 11, hosted by DC Bike Party, starts in Dupont and goes to Hains Point, then ends at a bar or restaurant.
Good to know: This is a nighttime ride—bring a bike light, and don't forget your wallet and ID.
Why we love it: The party on wheels is only in its sixth year but has already reached cult status, with roller­bladers and skateboarders joining in, plus lots of participants rock costumes.
Twinning at the Tidal Basin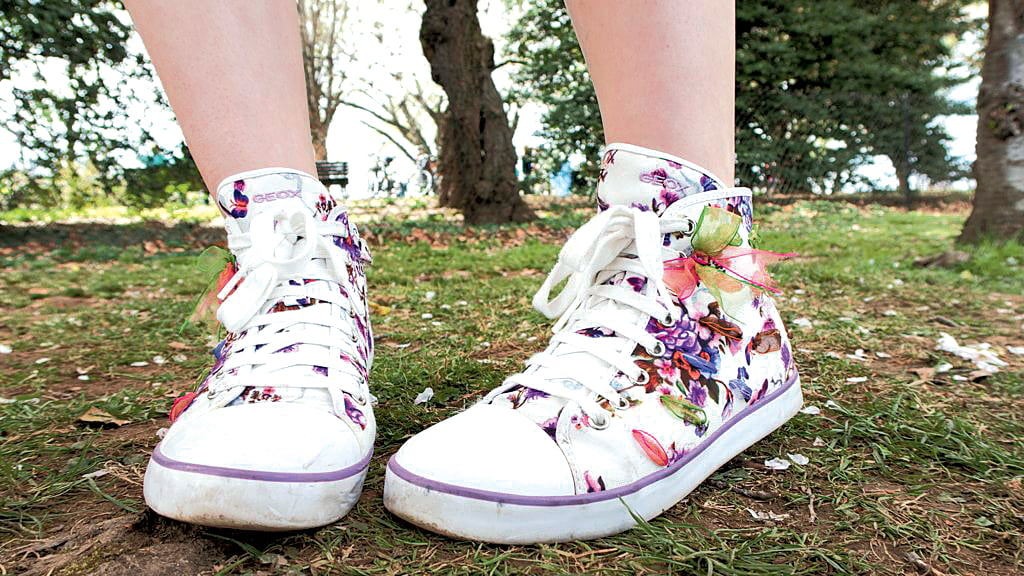 What it is: Tourists and visitors sporting floral prints and head-to-toe pink.
Good to know: Fun with gal pals and your most Instagram-savvy friends. Even if you don't own pink, you know someone who does.
Why we love it: Boho dresses, floral skirts, and parasols. Blending in with the blossoms is kind of an adorable way to celebrate spring.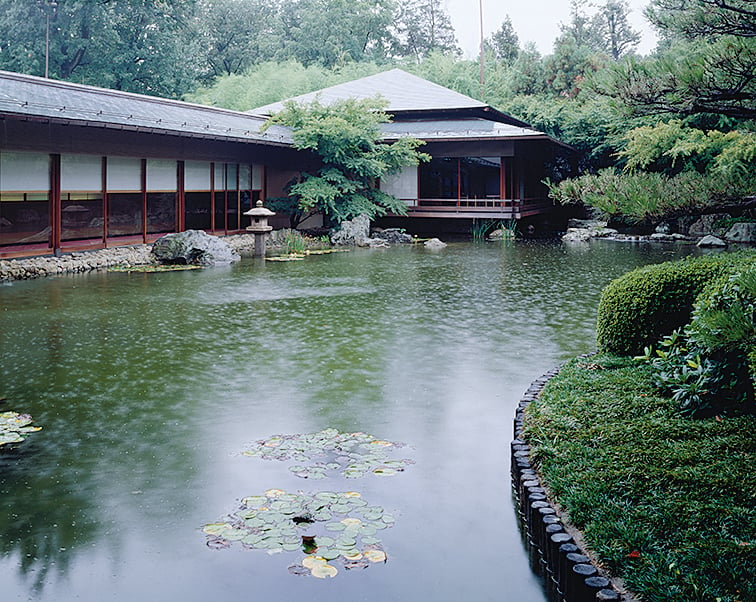 What it is: An annual party at the Japanese envoy's residence to kick off blossom season.
Good to know: It's invitation-only, so you'll need to work your diplomatic connections to get in.
Why we love it: Past parties have featured music, activities for the kiddos, and sublime floral arrangements for a VIP crowd. Last year, Ivanka Trump and daughter Arabella showed up.
This article appears in the April 2018 issue of Washingtonian.