Abunai Poke owner and Hawaii native Akina Harada has been throwing shade at "fake" mainland poke since she opened her downtown shop a year ago. But now the competition is moving a whole lot closer. Today, Poki DC—which offers options like chicken breast and kale in its poke bowls (traditionally served with cubes of raw tuna or salmon)—will open a block away from Abunai.
Harada has already mounted a full-force offensive. She's ordered stickers to slap on every bowl at her shop that say, "Aloha, it's POKE, not POKI!" The message is also posted on a sign in the restaurant. On Instagram, she wrote: "Always remember…don't fall for my bootleg neighbor Poke District" with the hashtag #friendsdontletfriendseatfakepoke.
"At least 10 people come in every day, and they'll ask, 'Is it poki or is it poke?'" Harada says. "It's just like, really? It's getting out of hand. I don't understand why this is a question."
Poki DC owner Gary Ngo says his business uses the name "Poki" because of the easy pronunciation and to be "a little fun and different than everyone else." He likes that the spelling has become a talking point for people—"which from a business point of view, we wouldn't mind people talk about us as long as we do provide good food and experience for the customers."
Plus, Ngo says, Poki DC was never meant to be an authentic Hawaiian poke spot. "And frankly, I can almost certain[ly] say there's no authentic Hawaiian poke in the area especially if you had traveled to Hawaii and tried theirs."
"C'mon now, really?" Harada says in response. "I don't want to get involved with their deal on what is authentic and what is not… I just don't know why they're spelling it 'poki'."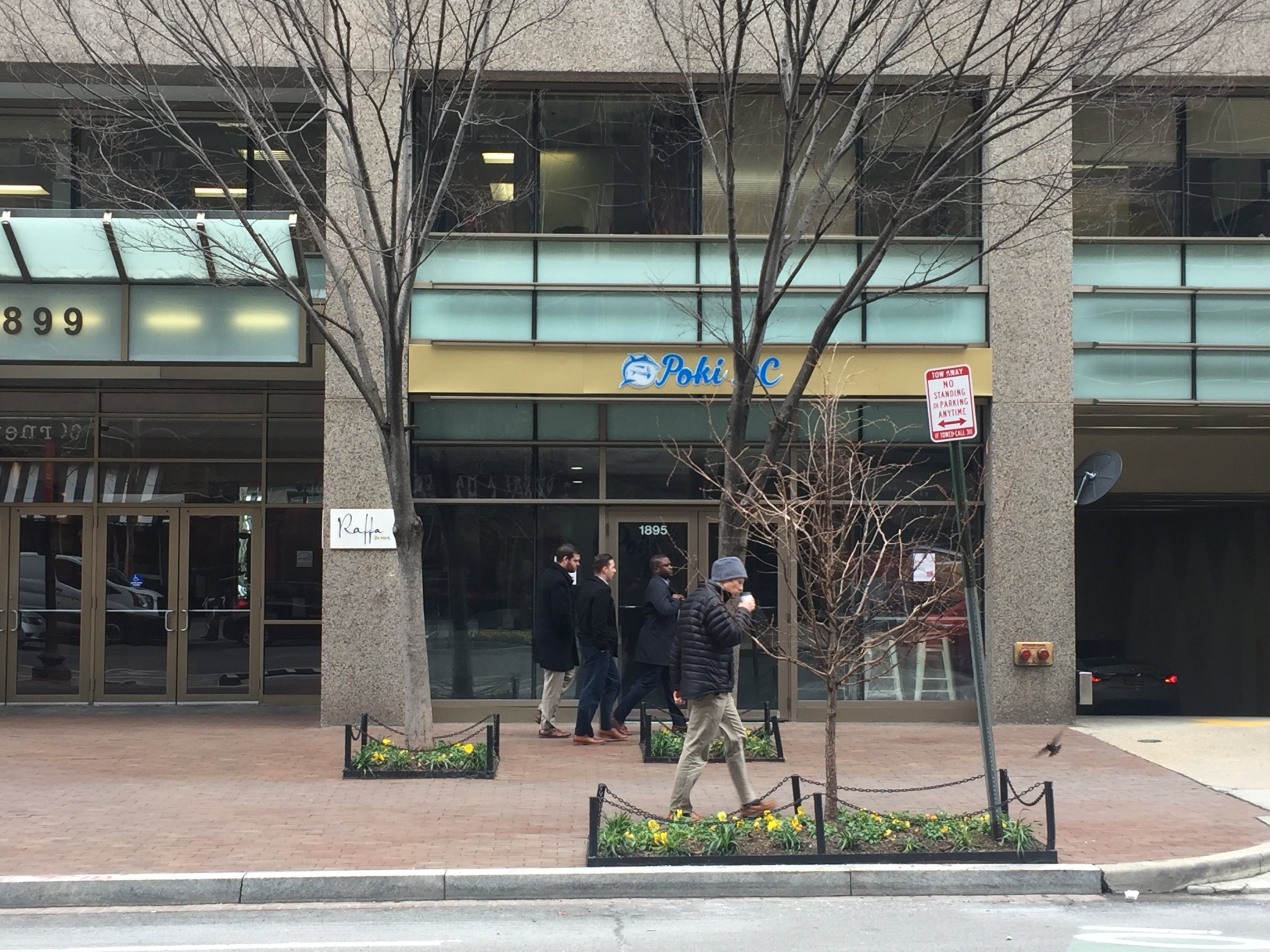 Ngo says he couldn't care less what other say or if they poke fun at the name. "We never see other poke store in the area as a competitor. As you might know, we are opening many more stores across the whole DMV and beyond. Not just a single store or a small area. So we just put our head down and work hard on our own," he says. (Poki DC has six more locations coming to the area in 2018.)
Harada says the prodding is meant to be lighthearted fun (although, seriously, stop asking her if "poki" is the correct spelling). And to be fair, Abunai might not necessarily have the upper-hand when it comes to so-called "authenticity." The restaurant is adding some new menu items leading up to its one year anniversary next week. Among the additions: wonton chips for… poke nachos.