Medium Rare is switching from Stoli vodka to Tito's. Normally, that's not the kind of detail worth mentioning. But at Medium Rare, things rarely change. There are no seasonal menus or chef's specials. It's steak and fries all the time. The newest location, opening April 14 across from the Virginia Square Metro in Arlington, is just the same. Owners Mark Bucher and Tom Gregg proudly boast almost nothing new.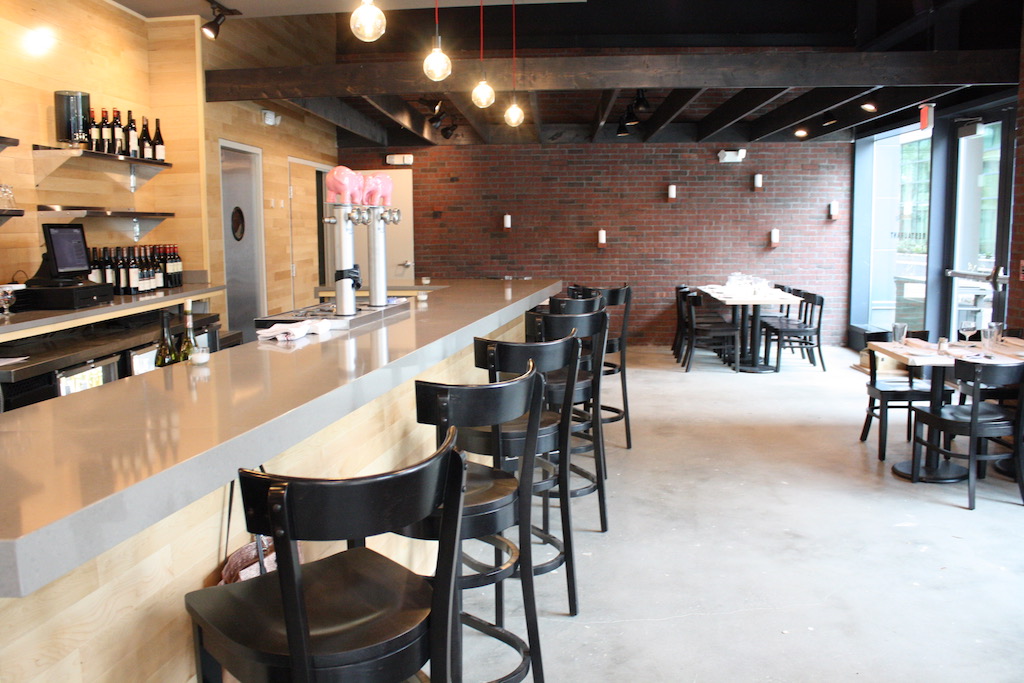 "When you only do one thing, you have to be consistent in everything you do," says Gregg. "People who come here, they come to get the same thing. And if we change the wines all the time or we change the spirits all the time, it's not their thing."
The Arlington outpost is the fourth for Medium Rare. You'll find the same $20.45 prix-fixe menu with rustic bread, mixed green salad, culotte steak, and hand-cut fries. (A grilled portobello mushroom is available off-menu for vegetarians.) The only decision you have to make are whether to get the key lime pie, hot fudge sundae, or carrot cake for dessert. (Among one of the only other changes over the years: swapping out cheesecake for key lime pie.)
There are some subtle differences. The newest location has a slightly larger bar—11 seats—serving four spirits, four beers on tap, five red wines, three white wines, and one sparkling.  A 48-seat patio is available for dining al fresco.
Expect brunch with a whopping five options on weekends, starting April 15. Because of Virginia's persnickety alcohol laws, Medium Rare can't offer bottomless mimosas or bloody Marys in Arlington. Instead, they'll lower the price of the prix-fixe menu by a dollar and charge 25 cents per drink.
Gregg and Bucher say they have an agreement that nothing changes unless they both agree.
"So nothing changes very often," Gregg says.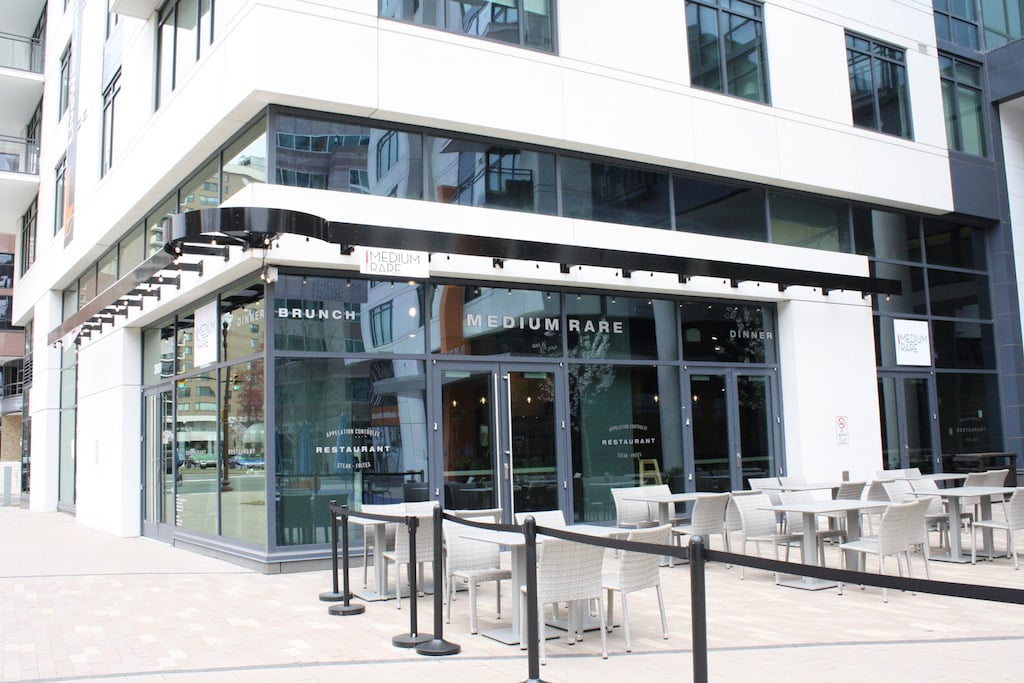 Medium Rare. 3601 Fairfax Drive, Arlington.