Who: Claire Ashley, 29, makeup artist and YouTube beauty blogger
Lives: Arlington
Start weight: 170 pounds
End weight: 140 pounds
How long it took: 18 months
Background: An athlete all her life, she played Division 1 soccer in college. But after graduation, she drifted away from exercise and developed unhealthy habits, gaining 35 pounds in four years.
Turning point: "I saw photos uploaded to social media where I wouldn't even recognize myself," she says. She also realized she couldn't fit into the majority of her wardrobe. "That is what inspired me to make a change. I also live in an active neighborhood and used to envy seeing people who'd exercise for pleasure. I didn't understand the mindset of those who appeared that way, but a part of me wanted to experience that for myself."
How she did it: For the first six months, she worked out three times a week at OrangeTheory Fitness in Clarendon and lost ten pounds doing the hour-long, heart-rate zone focused HIIT workouts. Then she hit a weight loss plateau, so she evaluated her eating habits and started to implement more cooking into her diet, making healthy tweaks to recipes she loves, while also cutting back on drinking. After three months, these adjustments led to another ten-pound loss. She increased her workouts to four to five times per week and started seeing muscle definition ("picking up weights that were far heavier than when I started"), while also realizing she could run faster and longer on the treadmill.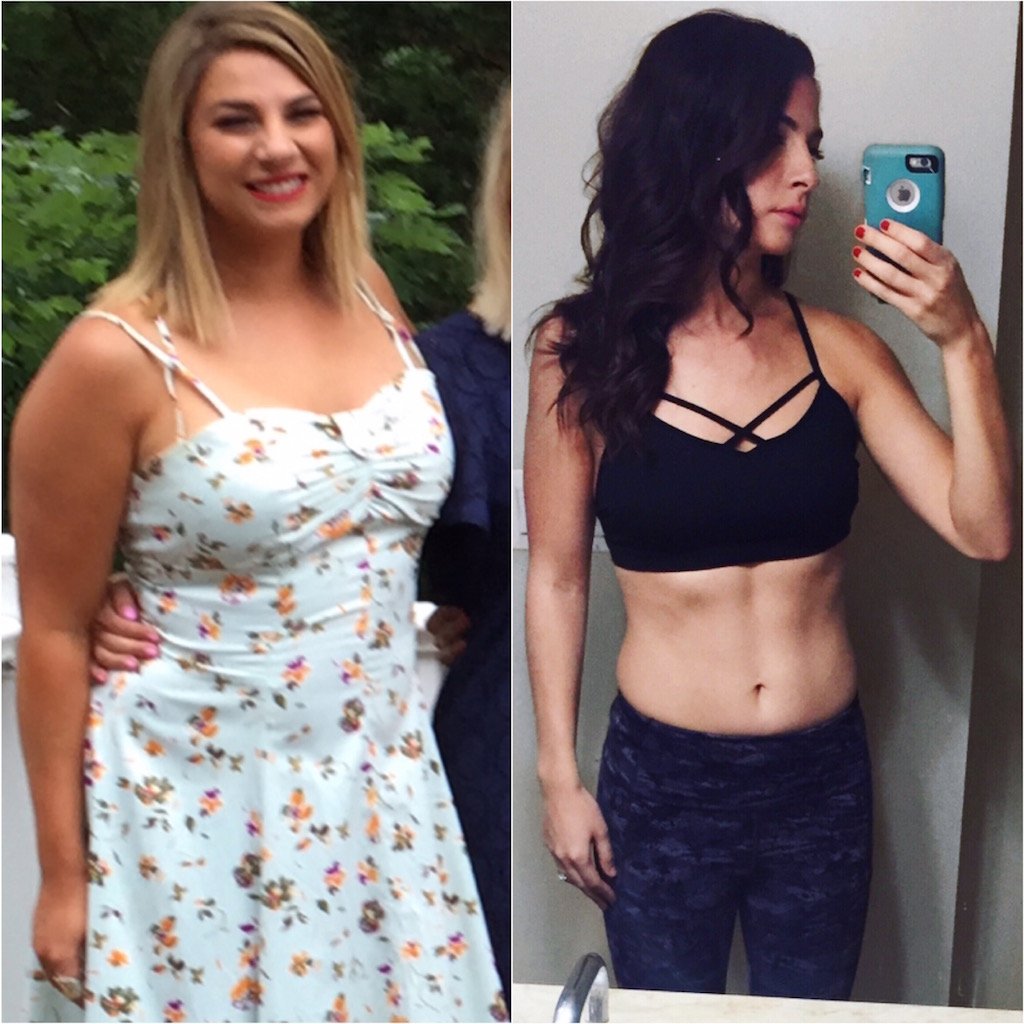 "One of the biggest changes I made was eating out less and always having my fridge stocked with healthy snacks and meal ideas," she says, adding that she learned that a healthy diet doesn't mean you have to sacrifice taste. She loves burgers, but eats them without the top bun and occasionally swaps out fries for crispy brussels sprouts. She also upped her water intake significantly—she doesn't like the taste of plain water, so she adds flavored supplements like BCAA Complex or Mio drops, which also provide electrolytes.
"I try not to deprive myself. I eat Halo Top ice cream almost every night, bacon cheeseburgers once a week, wine a couple nights a week—I just make sure I don't overdo the portions and pay attention to when my body lets me know I'm full. This has been sustainable for me because I choose foods and exercises that compliment my lifestyle and I've ditched fad diets for good—they do not work!" She uses social media as a motivational resource for body positive role models and inspiration for recipes. (She also shares her own journey on social—find her on Instagram here.)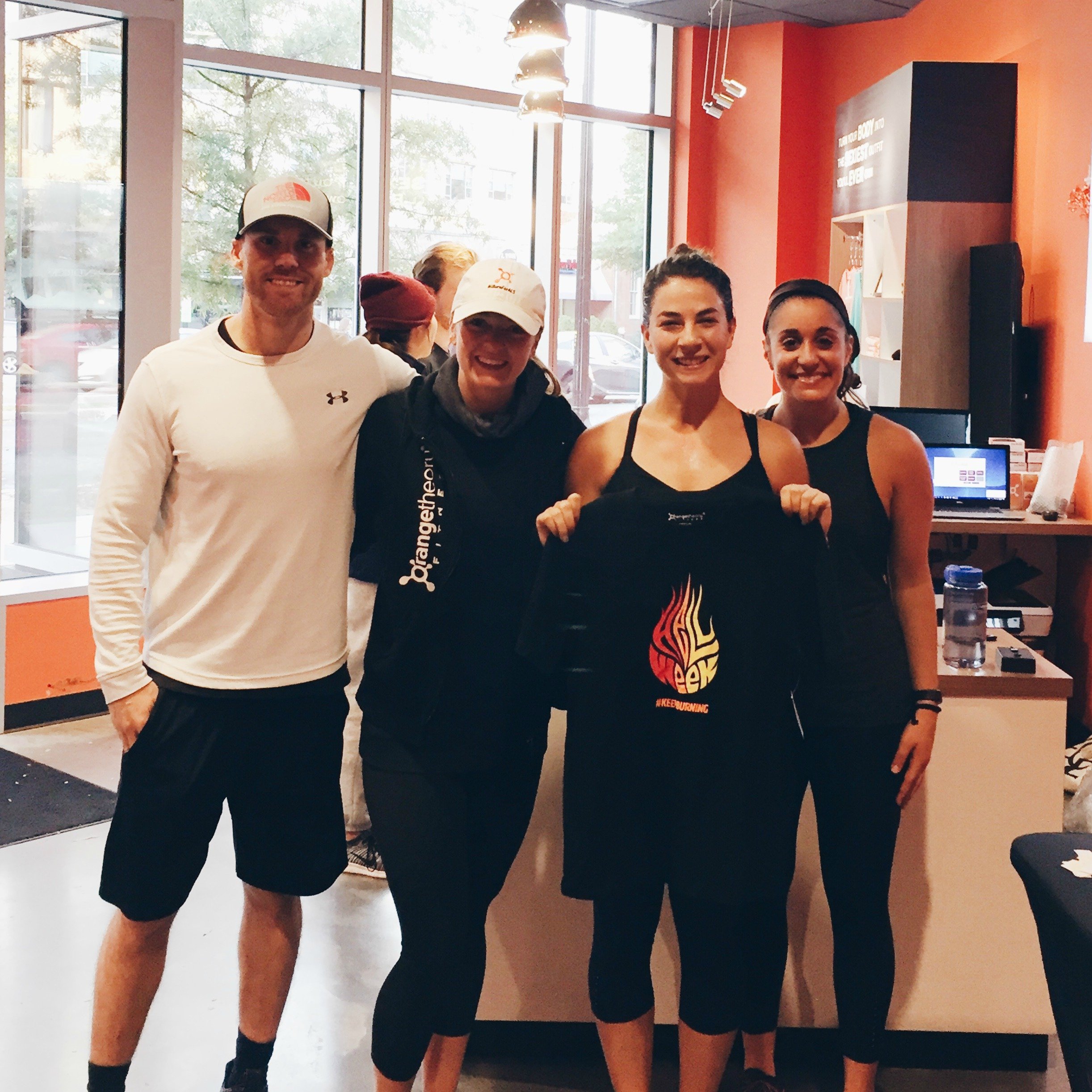 How she feels now: "I used to be resentful towards healthy eating and fitness," she says. "I had the mindset that I'll never be able to achieve certain health goals, and put so many limitations on myself because of that resentment. I was afraid to start something that I thought I'd eventually fail at. I feel so proud that I have been able to overcome that doubtful thinking and create a healthy, happy, balanced lifestyle for myself. Once you overcome that hurdle, you open up a whole new world of possibilities. It's just a matter of believing that you can do it."
Workout wisdom: "Find a workout that you enjoy so that you continue to show up. If it's miserable, change it. Don't give up foods you love. Instead, research ways to make healthy versions of your favorite dishes. Take progress photos! The scale can be misleading. I felt my progress by how I looked in photos and how I felt in clothing. Lastly, don't do a drastic change in the beginning with your diet and fitness, because you will be so far removed from your normal routine, it's not going to feel good or last long. Be patient and figure out what works for you best. Don't force it!"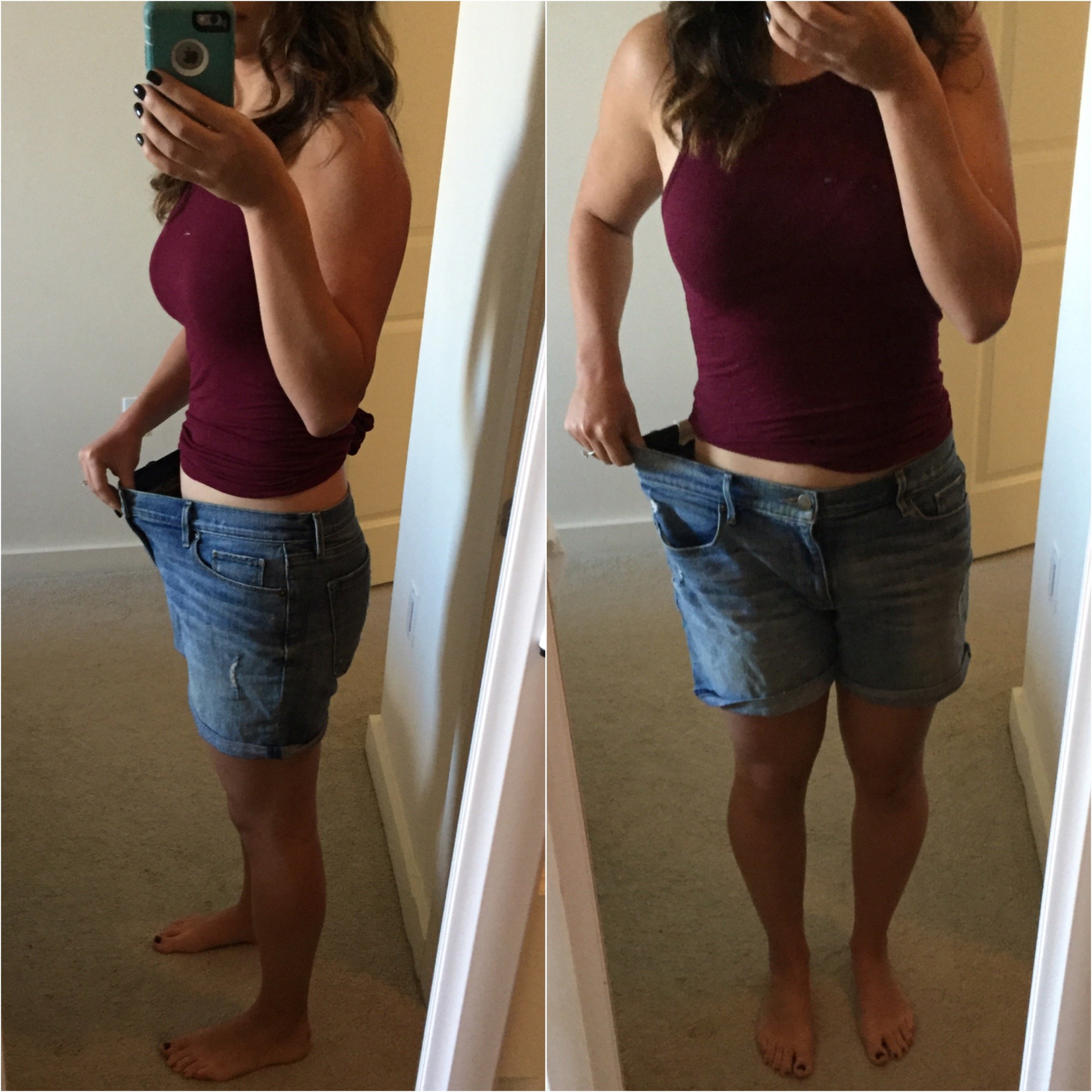 For more of Claire Ashley's health and fitness tips, check her out on YouTube.
This interview has been edited and condensed. 
Want to share your transformation story? Whether you lost weight or gained muscle, I want to hear from you! Email me at kolsen@washingtonian.com.