Peak bloom has passed, but the weather is more gorgeous than ever this weekend—and the flowering trees are still beautiful. Take a stroll around the National Mall and Tidal Basin and then head to brunch.
Garden Cafe at the National Gallery of Art
National Mall (6th Street and Constitution Ave., NW)
Get your culture and brunch fix all in one place at the National Gallery of Art. The palatial cafe is currently serving a French menu inspired by Cézanne through July 1, including a buffet brunch with dishes like striped bass niҫoise and crepes ($30 for adults, $18 for children 12 and under).
Teaism
400 8th St., NW
Whether you need a quick pick-me-up or are looking to linger, this casual Japanese cafe and tea house is a welcome respite. The vegetarian-friendly menu includes everything from to cilantro-scrambled eggs to noodles, although we're partial to the roll-your-own-handroll bento box with tea-cured salmon. For a recharge, order a pot of green tea—or a glass of sake.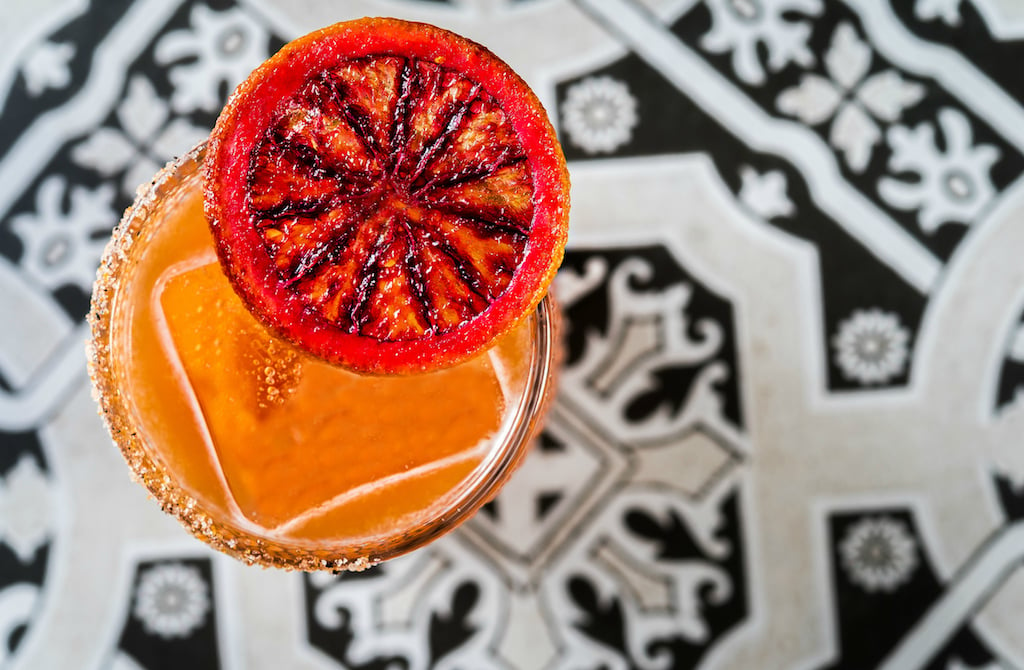 Hank's at the Wharf
701 Wharf St., SW
Treat yourself to a hangtown fry (scrambled eggs and fried oysters) or a delicious lobster roll at this Wharf outpost of Hank's Oyster Bar. A patio is open in warm weather for sipping mimosas or knocking back oyster shooters by the water. Note the Wharf less than a fifteen minute walk from the Tidal Basin, but a bit of a hike from other spots on the National Mall like the Lincoln Memorial.
Mi Vida
98 District Sq., SW
Two outdoor dining areas and ample margaritas make this colorful Mexican spot at the Wharf an attractive brunch option on warm days. In addition to the wide-ranging menu of tacos, Mexican-style seafood towers, and enchiladas, find weekend brunch specials like chilaquiles and huevos rancheros. Try a mezcal Mary for something different.
Red Apron Butcher/The Partisan
709 D St., NW
This moodily lit restaurant adjoining chef Nate Anda's butcher shop is a prime place for carnivores. Meaty plates include porchetta and fried egg sandwiches, smoked ham Benedicts, and the "pancake burger" (which is just like it sounds). In the mood for a picnic? Grab sandwiches and salads from the adjoining market.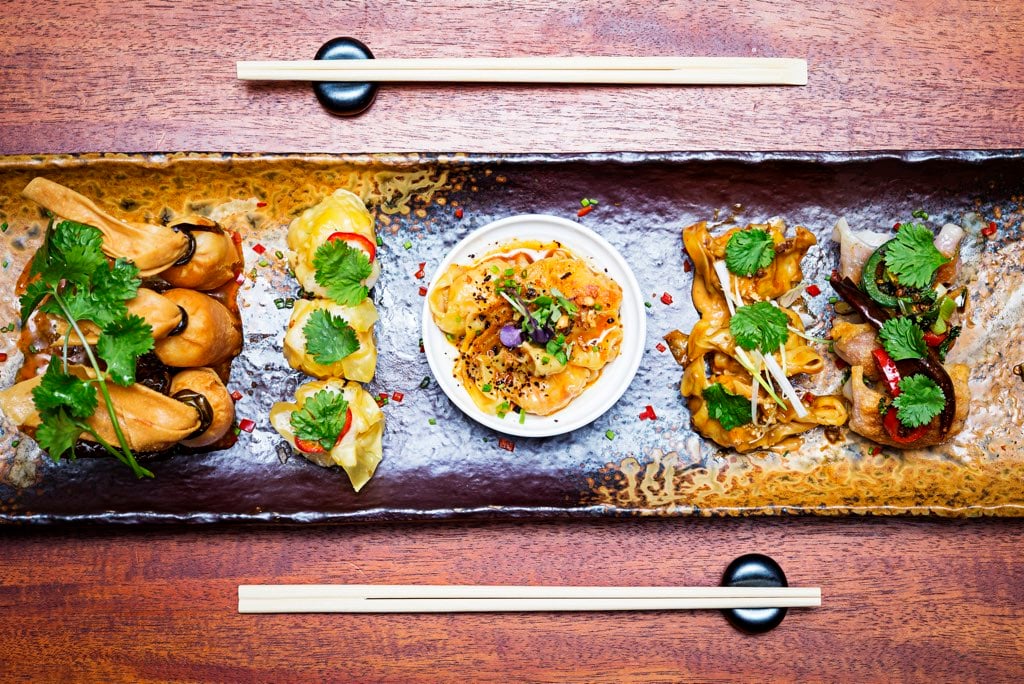 The Source
575 Pennsylvania Ave., NW
At this Wolfgang Puck restaurant attached to the Newseum, you'll find flavors from across Asia. The Saturday dim sum brunch menu homes in on our favorite dish: dumplings. Versions might include shrimp with carrot-tinted skins as well as a terrific vegetarian riff on pot stickers filled with surprisingly deceptive "meat." The list is rounded out with buns, noodles, and other savories. Items are available a la carte ($9), or in tastings of five ($40) and eight ($56).
Old Ebbitt Grill
675 15th St., NW
Few places feel more "Washington" than this old-school, mahogany-covered saloon neighboring the White House. The American menu includes plenty of easy-pleasers for adults and kids (think four types of brunch Benedicts and beyond). We like to post up at one of Old Ebbitt's four—yes, four!—bars for a beer with a crab cake sandwich or a platter of oysters. 
Jaleo
480 7th St., NW
When Jaleo opened in 1993, tapas-style dining was still a relatively foreign concept in Washington. Even as small-plates restaurants have multiplied to encompass a globe's-worth of cuisines, José Andrés's flagship Spanish spot still holds its own. Some of the greatest pleasures are its simplest: a flauta (sandwich) with Ibérico ham and tomato, garlicky sautéed shrimp, or roasted peppers and eggplant dressed with sherry vinegar. Sangría is a tempting way to liven up a meal, but it's even harder to resist one of a half dozen gin-and-tonics.