Want to share your transformation story? Whether you lost weight or gained muscle, I want to hear from you! Email me at kolsen@washingtonian.com.
Who: Jessica Falborn, 30, Public Affairs for the National Restaurant Association
Lives: Shaw/Bloomingdale
Height: 5'1"
Start weight: 160 pounds
End weight: 143 pounds
How long it took: Under a year—she's at the five month mark now. "I don't consider it complete yet!"
Turning point: Falborn has always been active and weight trained, but last year, she started a job with the National Restaurant Association. "We eat … a lot. And I love the restaurant industry. But I needed some sort of balance," she says. "I felt sluggish, tired, heavy, and generally unhappy with the way I looked. I felt like I didn't have a choice."  After turning 30—and going through a particularly tough break up—she found the "spark" for change.
How she did it: In September 2017, she started going to Crossfit Balance in Thomas Circle, and in addition to Crossfitting a few times a week, began isolated lifting and weight training, along with 30 minutes of cardio each day. For the entire month of December, she did two-a-day workouts: mornings consisted of 30 minutes of fasted cardio on the StairMaster to burn fat, and in the evenings she did Crossfit, isolated lifting, or both. "The holiday season is obviously an indulgent one, but can you imagine working in the restaurant industry during that time? The food, the hospitality are amazing. Hence the two-a-days. Most people put on weight during the holidays. I lost 14 pounds."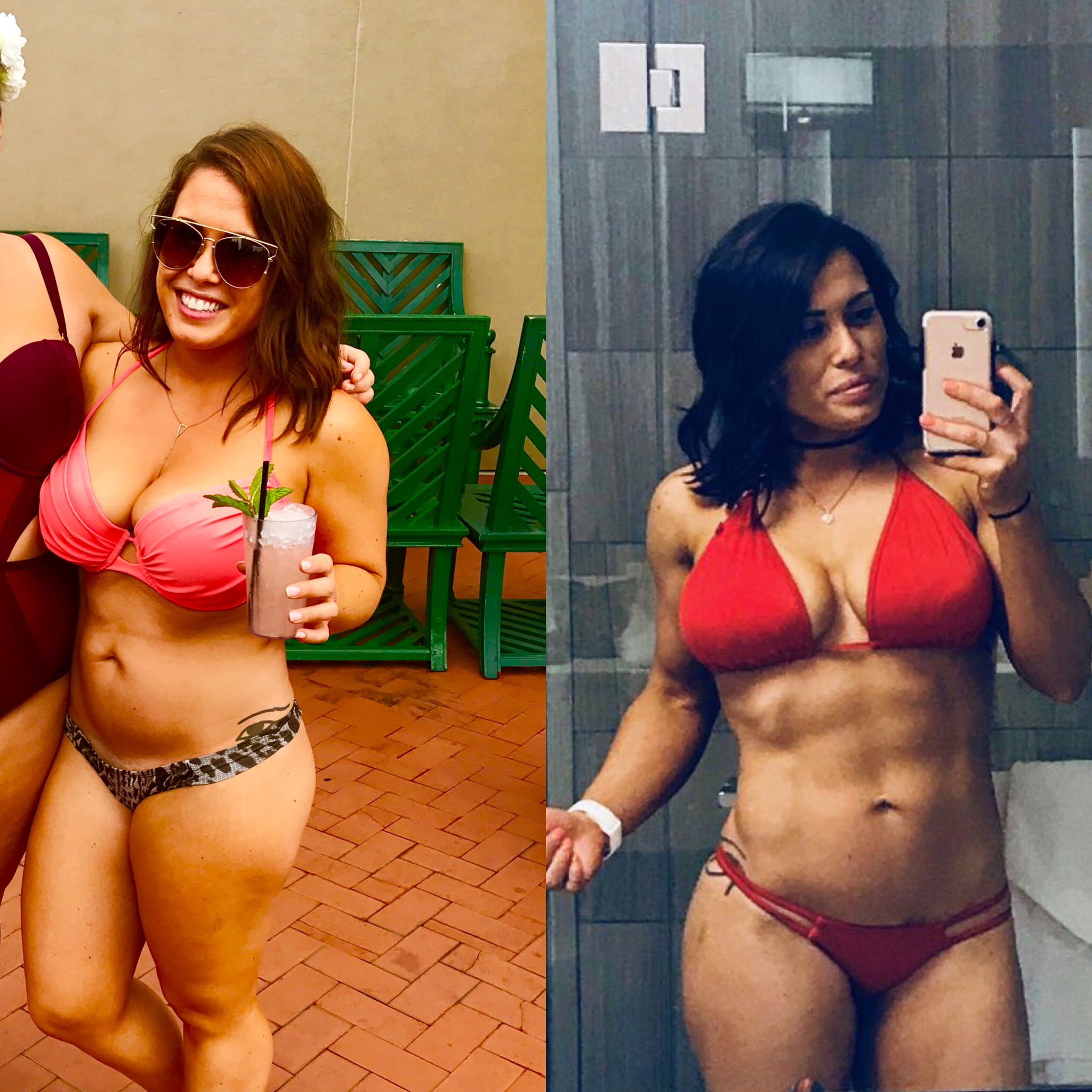 Falborn gives a lot of credit to her Crossfit coach, Ahmed, for his constant support "every minute of every day. Having an understanding work environment is important, too. My boss and coworkers know how much I need my workout time to stay grounded, and they only make fun of my meals and how frequently I eat about half the time now."
Starting in January, after seeing such rapid progress, she dropped back down to working out once a day, six to seven days per week, doing abs every day, and legs and glutes (her favorites) three to four days per week.
Diet: "Eating six times a day is tough. Eating before 5AM gym sessions is tough. Eating at 11PM is tough. But it's all worth it." Falborn eats a lot of chicken, low fat ground beef, eggs, egg whites, salmon, and other seafood, plus a ton of veggies. "And one thing my coach taught me is if I want to be burning fat, I should be consuming fat. He knows I love breakfast, so my first meal includes whole eggs, cheese, and bacon." As she aims to gain more muscle (and make sure it shows), she's adding in some carbs, like white rice, oats, rice cakes, and high-protein, low-sugar cereal.
Fave splurge: Pizza, dark chocolate, peanut butter, and Halo Top ice cream. Cheese and charcuterie boards. Red wine and bourbon, too. "I also make some pretty amazing chocolate chip cookies that are excellent for a 'refeed' meal, as my coach puts it."
How she feels now: Falborn has lost 17 pounds, three pant sizes, and gained a lot of muscle—including abs. "One day I woke up and was like, "Where did these come from?!" She recently leg-pressed 450 pounds at 30 reps—more weight than she ever would have dreamed of. "My coach is constantly reminding me that I am much, much stronger than I think I am. I've always known I was strong, and I grew up playing sports. But seeing how quickly my body adapted and changed the past few months—I am amazed at what I can do.
"And then I turn around and put on a suit and go to my day job. The juxtaposition of gym life and work life always makes me feel empowered. The mental fortitude and discipline you gain from your time at the gym makes you stronger and more focused not only at work, but in life."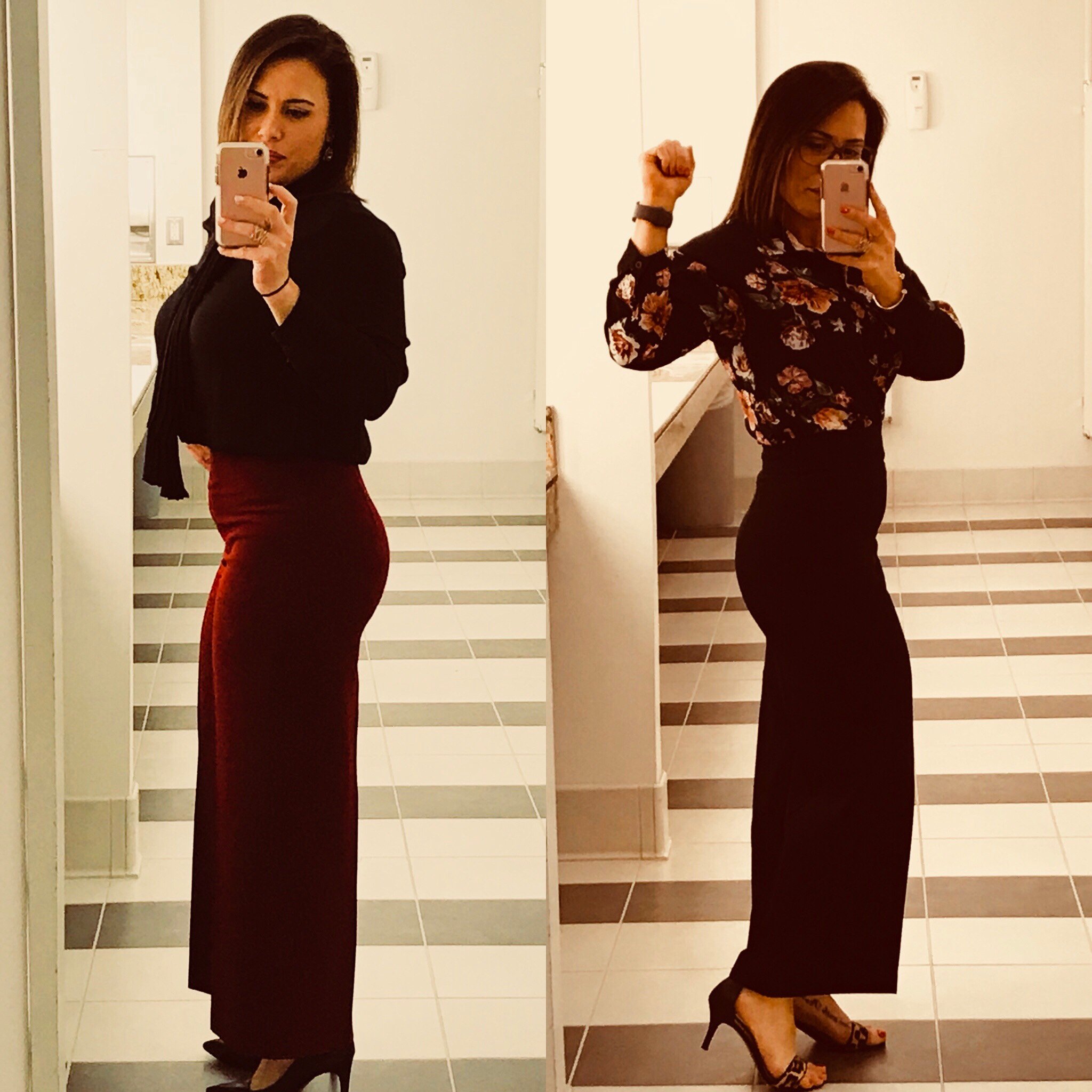 The weight loss has helped her health in other, less visible ways, too. "I used to have chronic heartburn issues that couldn't even be treated by pharmaceuticals. Now, with a clean diet and daily heartburn meds, I haven't had heartburn in months."
Workout wisdom: "Be honest with yourself about what's important to you. Prioritize what you care about. If working out three times per week is all you're comfortable with, that's great! That's for you. If intense meal prepping is not how you want to spend your Sundays, all good! But if you want to see results similar to what I have seen, then be willing to put in the time, get uncomfortable, and work hard. Nothing comes to those who make excuses."
This interview has been edited and condensed. 
Want to share your transformation story? Whether you lost weight or gained muscle, I want to hear from you! Email me at kolsen@washingtonian.com.