The strip of North Henry Street just off the Braddock Road Metro in Old Town has experienced quite a fitness facelift in recent years. There's the half-acre of grass, horseshoe pits, and bocce courts known as the Braddock Interim Open Space in the 600 block, which hosts free outdoor fitness classes. Solidcore anchors the 800 block, and now, a new development called Madison Collective will open on the site of a former used car lot and auto chop shop at 727 North Henry Street. Two fitness studios from Zweet Sport Total Fitness and a juice and kitchen concept from Grateful Juice will occupy part of the space.
Zweet is run by Marja Toan and Kimberly Sickmen, who met at a Gold's Gym after college and opened their first Zweet concept, a hot yoga studio, at 400 North Henry in 2013. Their new endeavor at Madison Collective will include one studio for small group fitness classes, such as HIIT Body Sculpt, CoreFit, and Cardio Crunch, along with personal training. The workouts will be station-based and incorporate a rower, treadmill, and stationary bike. The other studio, a cycling room, will feature 32 bikes from Stages Indoor Cycling.
The focus, says Toan, is on community: "Move together, sweat together. We're trying to do something that will make the community come together." Hence the juice and food component. Sickmen founded Grateful Juice nearly three years ago and currently sells the juices at Junction Bakery and Bistro in Del Ray. Her new concept at Madison Collective, Grateful Kitchen, will add plant-based, locally-sourced breakfast and lunch items to its lineup of made-to-order juices, which can all be purchased from a walk-up window, "a nostalgic sort of thing for people," says Sickmen (there will be a stand-up counter inside as well). 
Stephen Hardy, who spent time at Rose's Luxury, will head the kitchen, aiming for a menu balanced by seasonality, nutrients, and community—think organic egg breakfast sandwiches with sprouts and avocado, warm quinoa bowls sweetened with seasonal fruit, and protein bites. "Everything is healthy, nutritionally dense, and serves a purpose for the body," says Sickmen. Junction's former pastry chef Ashley Ott will serve as general manager.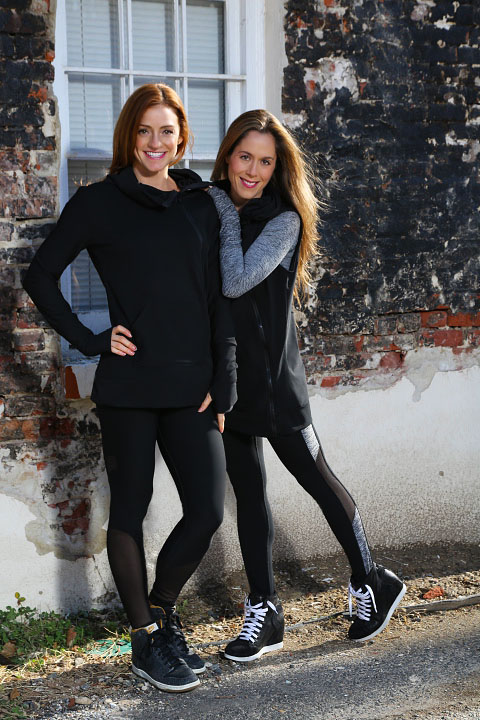 Madison Collective will also house Chop Shop Taco; a neighborhood space called the Waiting Room; and Marlowe Ink, a tattoo parlor. What do the ladies think about sharing a space with some ink? "We both have tattoos," they say, almost in unison. "We love it."
Madison Collective will open in summer 2018. For more information about Zweet Sport Total Fitness, email contact@zweetsport.com. For Grateful Kitchen inquiries, contact Kimberly Sickmen at Kimberly@gratefulkitchenco.com.