Our Washingtonian Recommends lists bring you the best places to eat, drink, and be entertained—all selected by Washingtonian editors.
If bad weather (or a bad hangover) means you're stuck inside, try one of these breakfast or brunch delivery options. Startup delivery services like Caviar, Postmates, Doordash, and Uber Eats deliver around DC, and some in Bethesda, Arlington, and beyond.
Bullfrog Bagels
Some of the best bagels in DC come from these shops on Capitol Hill. You can have them delivered by the dozen, mix-and-match flavors individually, or try their lineup of bagel sandwiches like a smoked salmon BLT.  
Silver Diner
We're fans of this local diner chain, with branches in the Maryland and Virginia suburbs. In addition to classics you'll find plenty of items made with health and dietary issues in mind (i.e. huevos rancheros loaded with veggies, egg white power breakfasts). That said, the chicken tenders are hard to beat.
Smoked & Stacked
Get breakfast sandwiches on fresh-baked milk buns from this Shaw spot. For an indulgence, splurge on the New Yorker with pastrami—chef Marjorie Meek-Bradley's specialty—comte cheese, a fried egg, and pepper jelly.
Farmers & Distillers
Don't want to brave the waitlist at the newest sibling to Founding Farmers? It has a short list of breakfast items available for delivery—eggs Benedict, an English breakfast plate—plus a longer list of salads, sandwiches, pies, etc. (Available only via Caviar.)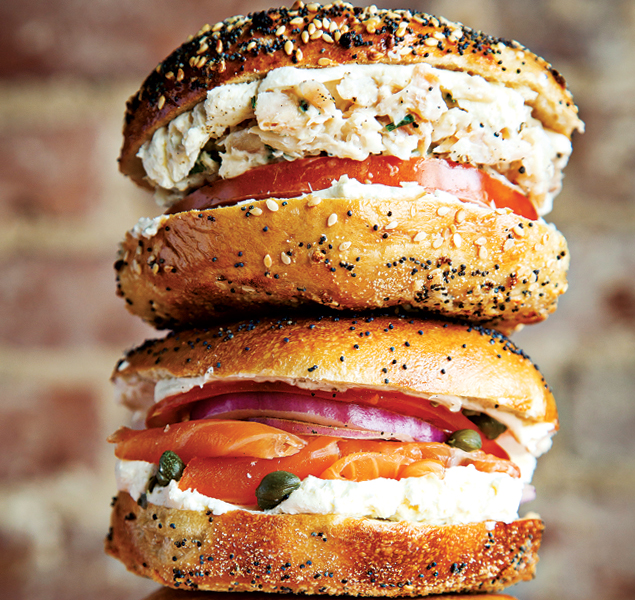 Mason Dixie Biscuit Co.
Flaky, homemade biscuits are Mason Dixie's signature, and you'll find them stuffed with eggs and breakfast meats or fried chicken. The delivery menu also includes fruit and tea.
Uprising Muffin
This Shaw cafe bakes a mean muffin. In addition to daily-changing flavors like blueberry streusel and chocolate chip, try savory muffin sandwiches like chicken sausage, egg, and cheese. (Available only via UberEats.)
Ari's Diner
Ghibellina restaurateur Ari Gejdenson's Ivy City diner serves breakfast all day, so you can order pancakes, Benedicts, or biscuits and gravy to your doorstep at any hour.
The Royal
Get fresh guava pastries, egg-stuffed arepas, or homemade biscuit sandwiches delivered from this convivial cafe in Shaw in the morning hours. The menu gears more toward lunch after noon. (Available only via Caviar.)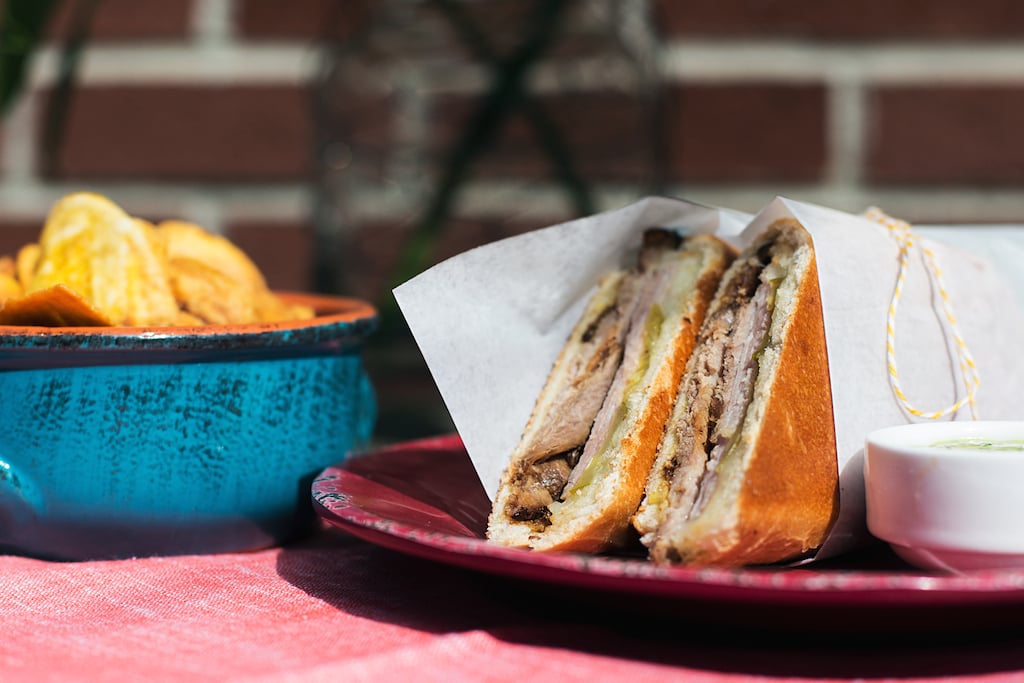 Colada Shop
The 14th Street branch of this sunny Cuban cafe can get packed. Skip the crowds and order mojo pork breakfast sandwiches, green smoothies, and Cuban sandwiches delivered.
Vitality Bowls
Feeling healthy? This Arlington spot specializes in acai bowls loaded with fresh fruits, almond and coconut milks, and/or organic granola. Rounding out the menu are salads, sandwiches, smoothies, and fresh juices. (Available only via Caviar.)
Republic Kolache
While getting ready for a brick-and-mortar space, this company delivers sweet and savory Texan pastries. Try one with Hill Country brisket and scrambled eggs, or a cinnamon bun-inspired variety. (Available only via UberEats.).
Mezcalero
One of the best Mexican restaurants in the area delivers via DoorDash. The large menu includes breakfast items like egg and chorizo torta sandwiches and hangover-curing chilaquiles, or you can go with a comforting mix of tacos and pozole soup.