A guide to the newest places to eat and drink.
On a street shaded by trees and lined with red brick buildings, Mikko stands out. Yes, that's partially because the exterior is bright blue and red—a nod to the Finnish, Norwegian, Icelandic, and Danish flags. But the place is also noteworthy for what's inside: one of DC's only Nordic cafes.
The place comes from Mikko Kosonen, who was previously the executive chef to the Ambassador to Finland for more than 15 years. Kosonen's cooking incorporates four main tenets of Nordic cuisine: fish, grains, dairy, and smoke. Think smoked salmon, lots of lingonberries and mushrooms, and desserts and soups made with milk and Skyrr, an Icelandic dairy product with a thick, yogurt-like consistency.
On his wishlist? Reindeer. "I'm bummed because it's impossible to bring it [from Europe]," he says. For now, he's replacing that meat with venison and caribou.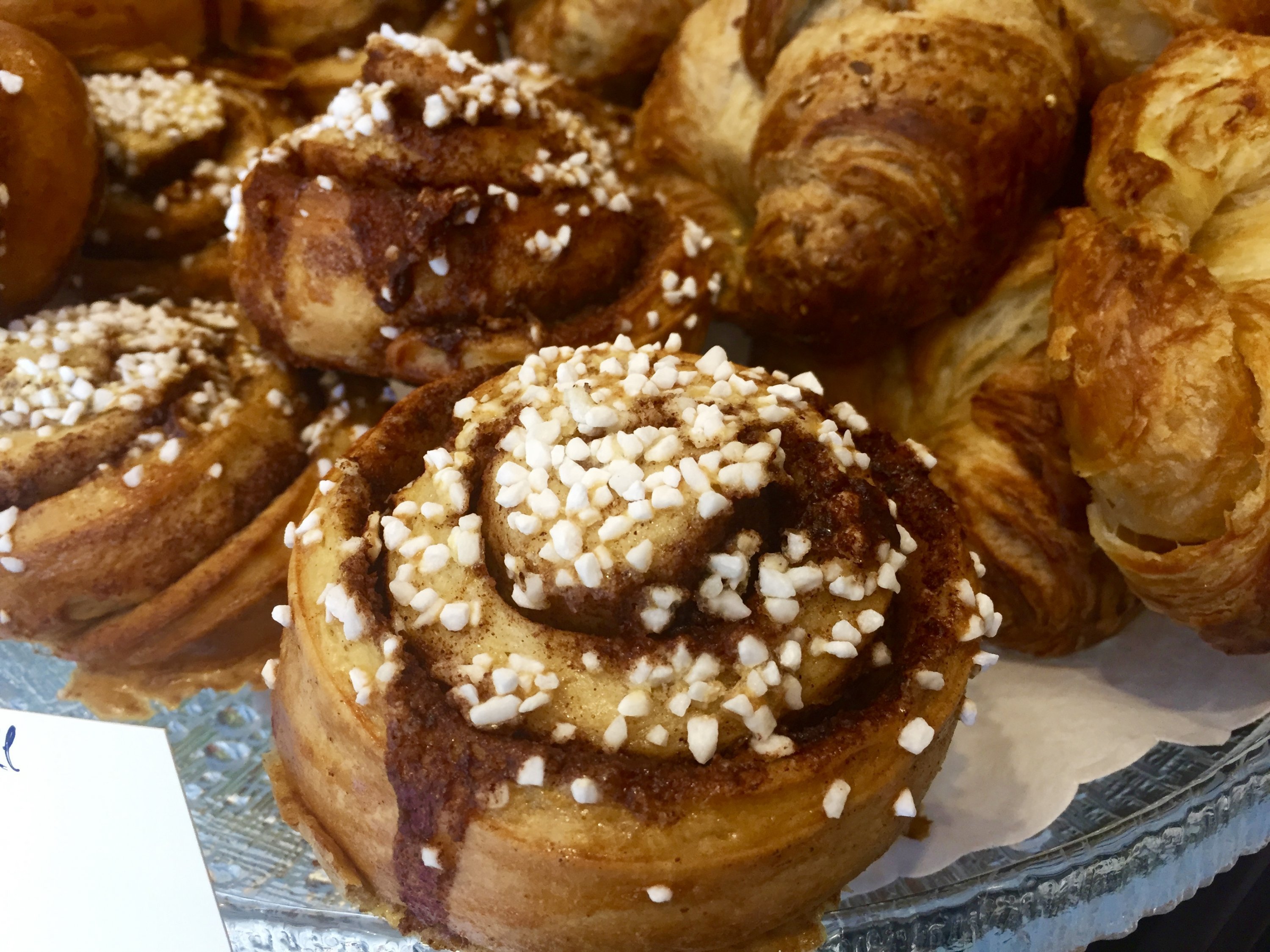 So far, Kosonen has focused on open-faced sandwiches topped with gravlax, shrimp salad, or roast beef as well as baked goods such as seven-seed loaf and pastries topped with egg butter and filled with rice porridge. The pastry case also stocks cinnamon buns plus daily rotating treats including caramel tarts or mushroom quiches.
Traditional Finnish fish soup adorned with potatoes and simple salads round out the lunch selections. Dinner entrées such as seared salmon with mushrooms and purple potatoes are available after 5 PM. Specials change daily and the menu rotates biweekly.
The cafe's small market section includes some goodies to bring home as well. Kosonen makes his own rye crackers and cookies and sells pastel mugs emblazoned with Moomins, popular Finnish cartoon characters. There's also a full coffee bar.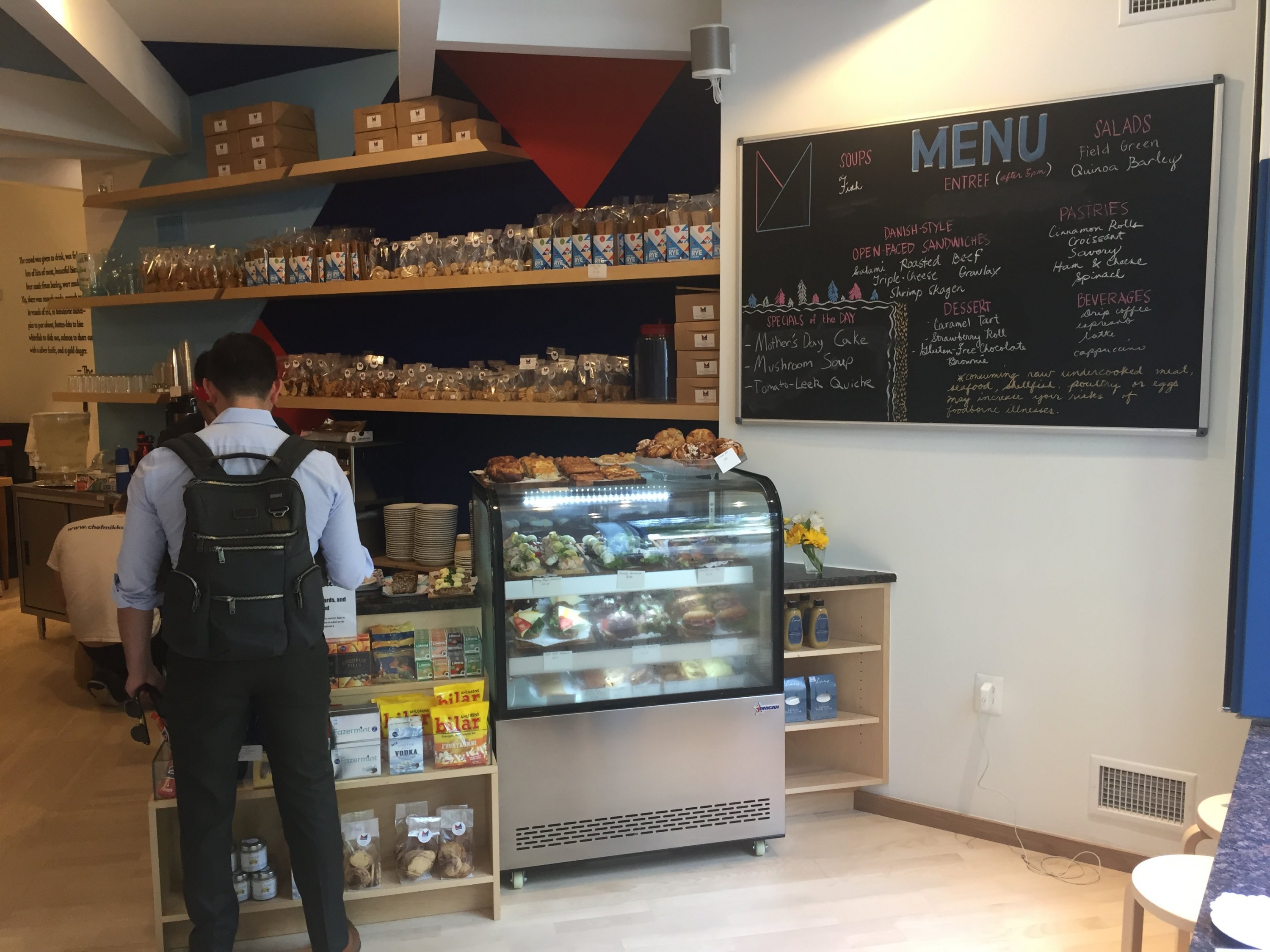 While Nordic cuisine has gained a reputation for being avant-garde, thanks to Noma (the "World's Best Restaurant"), Kosonen says his approach is all about simplicity.
"People say, 'Oh you have beautiful nature and clean water and the air is nice and fresh and the forests are beautiful and green… so the food must be simple and basic and not too complicated," Kosonen says. "I've made dishes with 25 ingredients. But I'd rather have my Baltic herring cooked on an open fire seasoned with a little salt and eat it that way rather than make it complicated."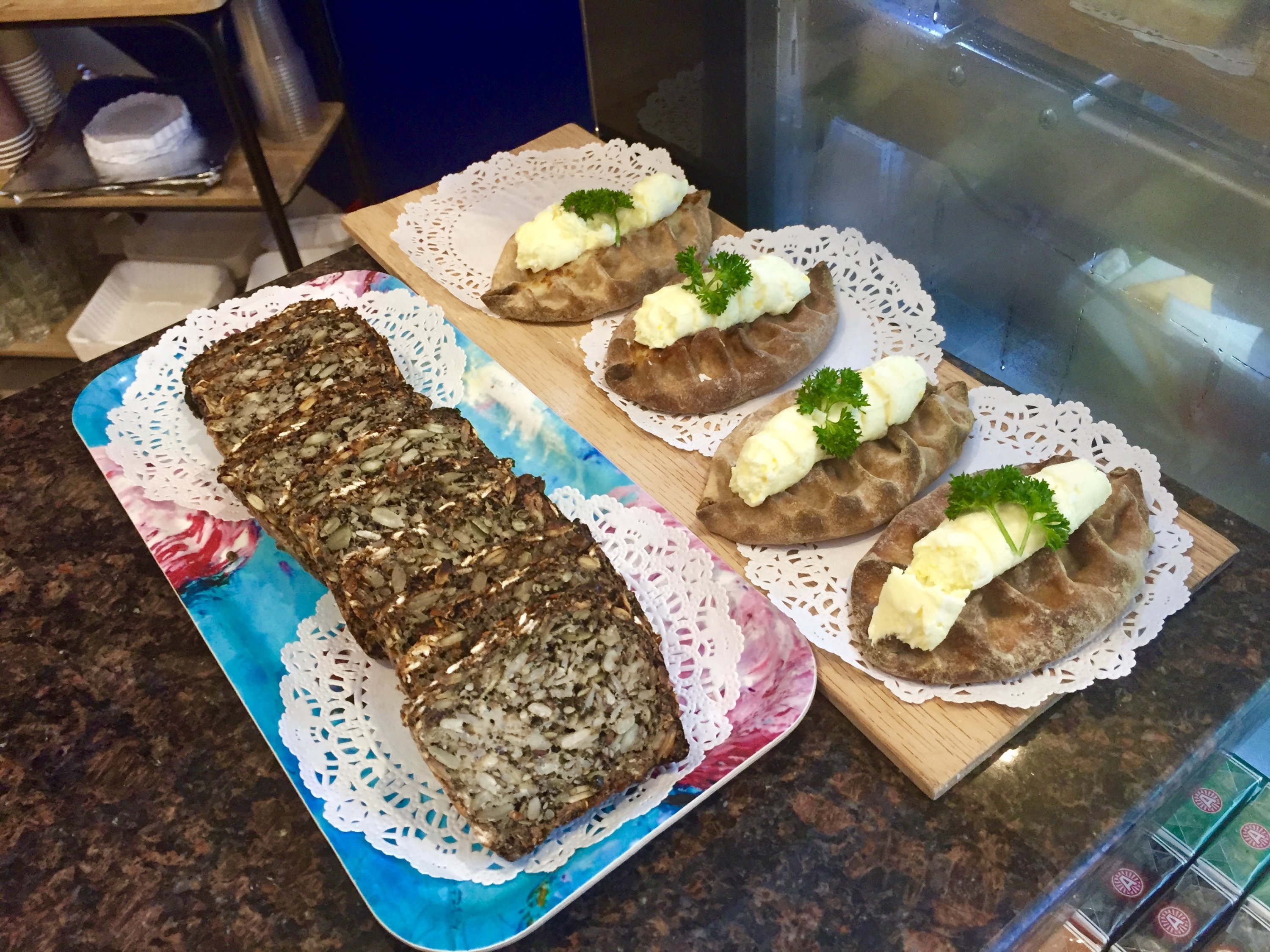 Kosonen started cooking in his family's restaurant in Stockholm at age 13 after a childhood spent helping his grandparents (who also happened to be his neighbors across the street) on their farm, where he milked cows and gathered eggs from their chicken coop. After studying at Helsinki Culinary School and a stint as a member of the UN Peacekeeping Forces in Syria and Lebanon, where he cooked for the Finnish military, Kosonen worked for the Norwegian and Finnish embassies in Lithuania. A job with a Swedish diplomat brought him to DC in 1996, followed by a position at the Finnish embassy for about 15 years before he struck out on his own to form a catering company and, most recently, this restaurant.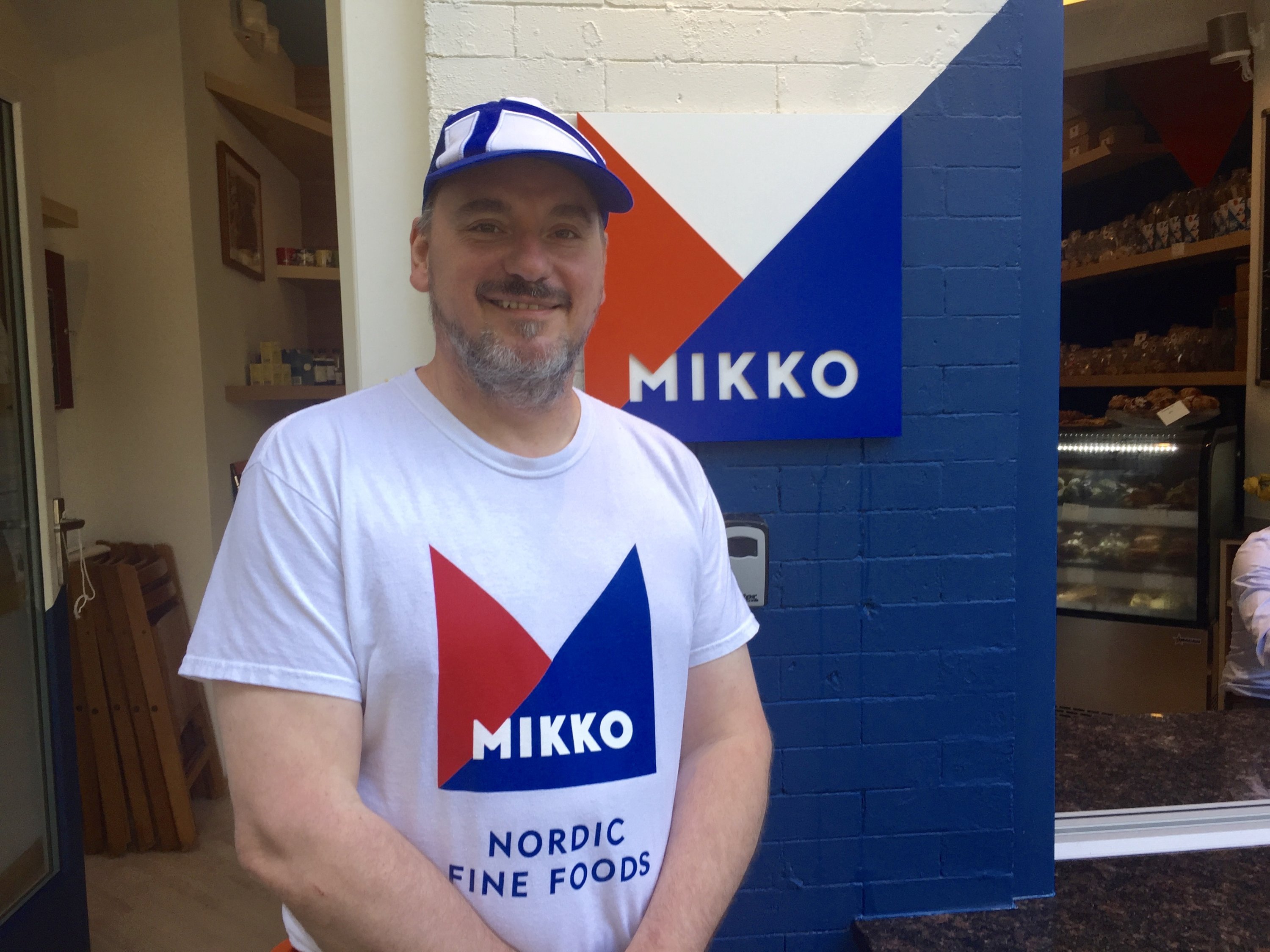 More developments are on the way for the young cafe. Soon Kosonen plans to serve alcohol and will expand the menu to include small plates and more dinner specials. New yellow patio furniture (to match the Swedish flag) will open up the cafe's roomy front patio. And pre-work coffee-seekers will soon be able to get their caffeine fix even earlier: the restaurant plans to open its doors at 7 AM instead of its current 9 AM opening, starting next week. Mikko owns the whole building, so expansion to the upper levels is possible in the future.
Mikko. 1636 R St., NW; 202-413-6419.