Alexandria, Virginia is the Shop Small headquarters of the D.C. region, with what was named "one of the best indie boutique scenes on the East Coast" by Where Magazine. With its walkable collection of independently owned boutiques and national stores, picturesque Old Town Alexandria is the perfect destination for a shopping day out. Some of the city's most unique stores and local favorites are also worth making a trip for, from specialty shops with a following to one-of-a-kind boutiques you won't find anywhere else. Whether you're a vintage cocktail enthusiast, a designer shoe fanatic, a yarn connoisseur, or have another specialty interest, you'll find your niche in Alexandria and you'll be glad you made the trip.
1. The Hour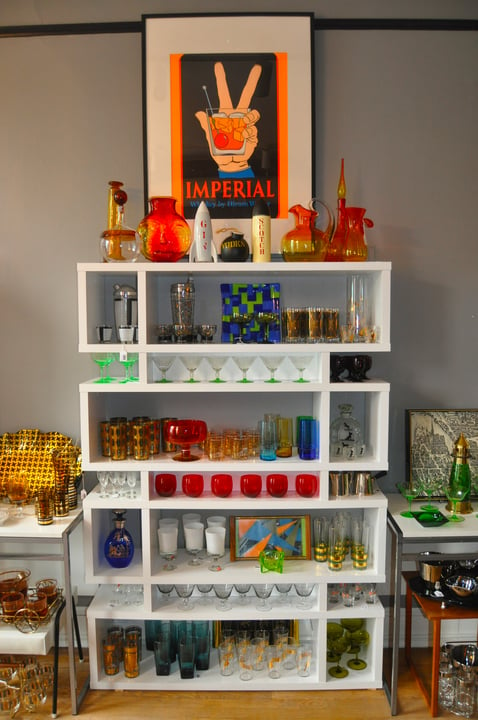 The Hour on King Street attracts cocktail enthusiasts from around the country for its exquisite collections of vintage and new creative cocktail glassware curated by local owner Victoria Vergason. Vergason has installed boutiques inside Neiman Marcus for her creative cocktail glassware collections, but it's only at her Old Town Alexandria storefront that you'll find two glittering floors of everything you need to enjoy the cocktail hour and create your own stylish home bar. The Hour is one of the only stores in the U.S. to offer such an expansive collection. You can find the perfect item for your collection or a unique gift including vintage and new glassware, shakers, pitchers, and trays. Notable designers include Dorothy Thorpe, Georges Briard, Fred Press, Culver and Couroc. In 2018, Vergason is launching her own vintage-inspired made-in-America line with select products available at The Hour and more pieces available through a new e-commerce store called the Modern Home Bar. The Hour also hosts regular in-store tastings, events and activities that are worth the trip including garden parties, holiday tastings, 20's-inspired events and more.
2. fibre space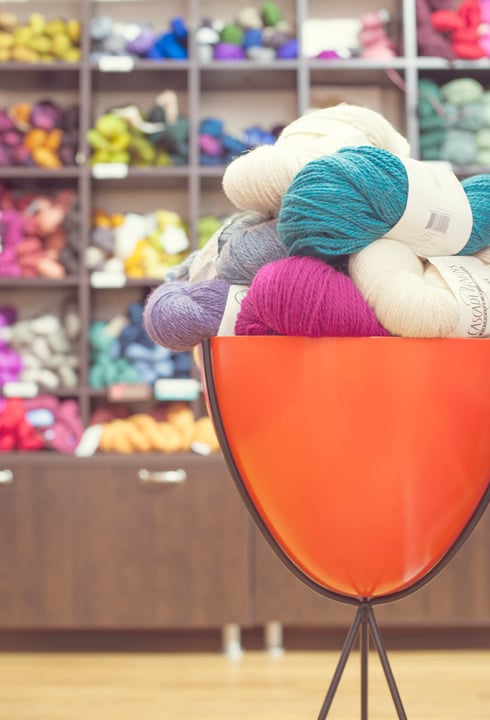 fibre space is as much a community as it is a store, with a new and improved storefront opened in fall 2017. Owned by Danielle Romanetti, fibre space has a strong following of yarn-lovers and nightly events, "yarn tastings," workshops, classes and movie nights for all skill levels in their comfortable and spacious lounge. Their new space in Alexandria's only historic flatiron building is a work of art in itself, flooded with natural light, new community spaces, and a pocket park out front with grazing sheep sculptures that may cause you to do a double-take. Inside, the shop specializes in unique yarns and fibres from hand-dyed, independent, local and U.S.-made sources for knitting, crochet and spinning and is filled with a friendly and helpful group of experts who are on hand to answer your questions. It's the kind of store that's hard to go to just once because it's so unique, and will definitely have you hooked if you love yarn or crafting or are looking for gifts for someone who does.
3. The Shoe Hive
There are shoe stores and then there's The Shoe Hive, the top spot for designer shoes in Alexandria with brands like Tory Burch, Bettye Muller, Aquatalia by Marvin K, Kate Spade, Sam Edelman, Michael Kors, Seychelles, Gola, Hunter and more. Tucked into a picturesque brick courtyard off King Street, The Shoe Hive is a must-see that will make any shoe-lover swoon. The unique shoes are hand-selected and can't be found in many of the region's surrounding shops. Owner Elizabeth Todd opened her second retail concept, The Hive, in 2016 as a luxury lifestyle and clothing boutique with chic and stylish finds.
4. Hooray for Books!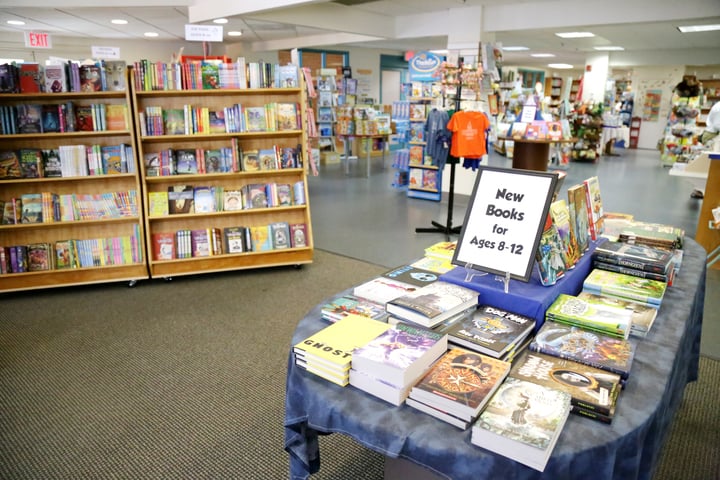 Hooray for Books! is that local bookstore that makes kids want to curl up in a comfy corner and spend the afternoon reading. Any parent knows that alone is worth the trip. It's also Alexandria's only locally-owned, independent children's bookstore and offers a wide selection of new and classic books, toys and gifts for children of all ages. It's a wonderful spot for families looking for things to do, with regular readings, story times and other events happening weekly. Hooray for Books! also hosts regular meet the author events including #1 New York Times bestselling authors like Maggie Stiefvater. That's definitely not your average bookstore. It's no surprise the bookstore is filled with creative and imaginative reads—before opening Hooray for Books!, owner Ellen Klein was herself everything from a writer to a lawyer, backpacker, NASA intern and even an archaeologist.
5. Red Barn Mercantile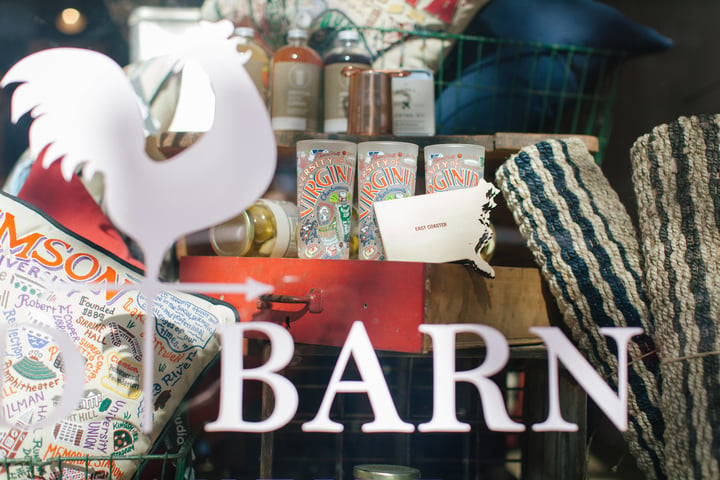 Red Barn Mercantile has been a must-stop shop on King Street for over a decade, and with good reason. Owner and Alexandria resident Amy Rutherford personally curates a unique mixture of antique and new furniture and home decor items in a warm and inviting space. It's one of the only shops in the region where you can find high quality products from both off-the-beaten-path flea markets and the latest designers, including furniture, kitchenware, rugs, lighting, gifts for kids and adults and more. Fans of Red Barn Mercantile will also love Rutherford's newest store, Penny Post Paper Goods, which opened a short stroll from Red Barn on King Street in fall 2017. Penny Post is a gem for anyone looking for paper crafts or the perfect card, plus they offer fun workshops like a monthly Correspondence Club and Letter Writing 101.
6. Pacers Running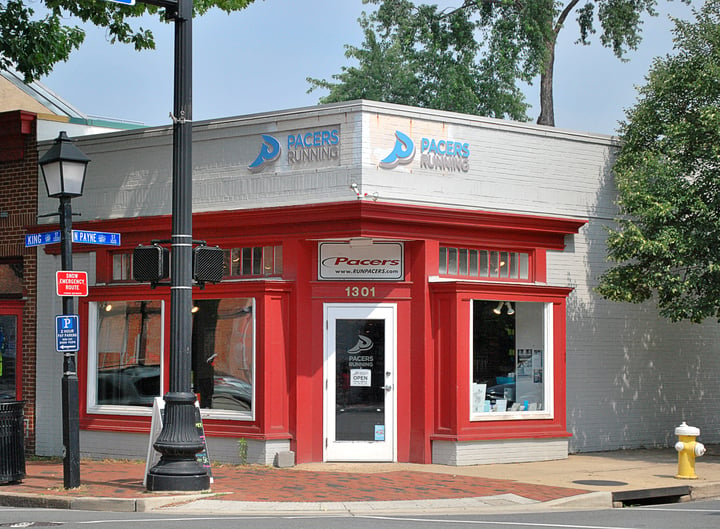 Pacers Running serves as a hub for the region's running community, not only offering some of the best shoes and running apparel and accessories, but also hosting regular events and group runs. Their Old Town storefront is their oldest shop and one of their most expansive. Part of what makes Pacers special is their knowledgeable staff, fully equipped to help you find the best gear for you. In addition to their partnership with Port City Brewing Company's Joggers and Lagers community runs, they also host morning and evening social runs, plus in-store demonstrations and workshops.
7. Donna Lewis USA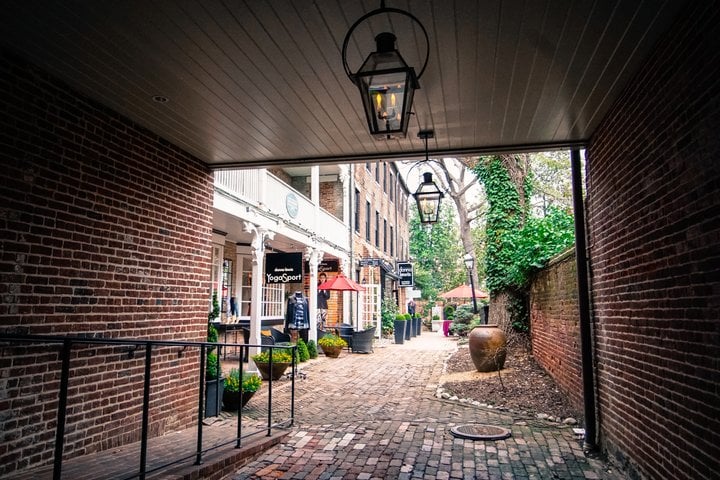 For a high-end luxury experience, those in the know find Donna Lewis tucked into a picturesque ivy-walled courtyard off of Cameron Street. Owners Donna and Chris Lewis are passionate about curating the best European brands, many of which can't be found anywhere else in the D.C. region. The shop spans two floors and carries styles for women and men rooted in the hand-crafted excellence of European bespoke, infused and updated with an expanding class of luxe global and American-made complements. Donna Lewis expanded in 2016 with Donna Lewis YogaSport next door, featuring luxury activewear that's comfortable and stylish.
8. 529 Kids Consign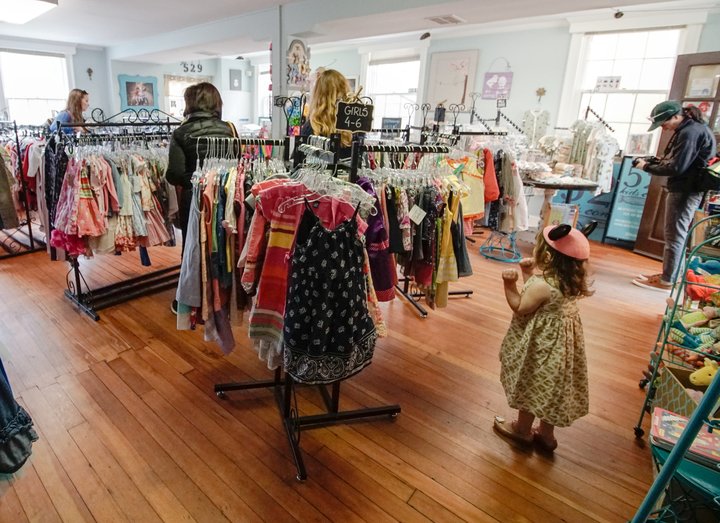 There's a reason 529 Kids Consign of Old Town was named one of the hippest consignment shops in the D.C. region. Owner Megan Podolsky opened the upscale children's and maternity consignment boutique after she had her first son and realized how quickly kids grow out of clothing. Podolsky wanted create a space where other stylish parents could consign clothing as their kids grew so she launched a pop-up shop, which garnered an instant following. She then opened 529 Kids Consign on S. Royal Street to offer a wide variety of consignment items and the freshest and most trendy-must haves and gifts for hip moms and kids. 529 Kids Consign stands out as a go-to shop for trendy kids and parents in the region, with consignment prices on high end brands from Ralph Lauren to R.E.I. and everything in between, including Burberry, Kate Spade, Lilly Pulitzer and more.
9. The Christmas Attic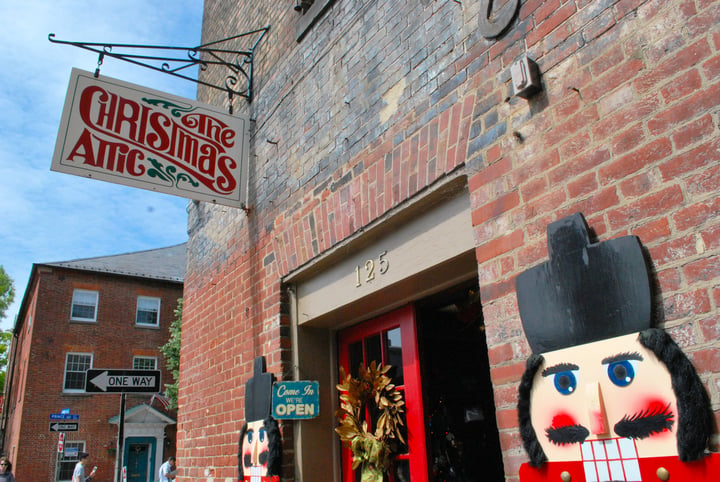 Alexandria is a top destination for the holidays, and they take that role seriously year-round. The Christmas Attic is part of Alexandria's holiday tradition, opened by a local family over 35 years ago. Inside their historic shop, you can step into a wonderland of the holidays spread out over two floors. The Christmas Attic specializes in unique and hard-to-find items including European hand-blown glass, locally designed souvenirs, snow-covered village houses and German collectibles as well as angels, Santas, snowmen and ornaments galore. They've also got everyday gifts, books and accessories so you can get the perfect item for everyone on your list, no matter the time of year. They don't make stores like The Christmas Attic anymore, and it's worth a visit for the joy and nostalgia alone.
10. Crooked Beat
If you're looking to expand your vinyl collection or discover new artists, Crooked Beat in North Old Town is an absolute must for audiophiles. It's had its own following in the D.C. region for 20 years, and for good reason. Crooked Beat has a wide selection of hard to find new and used vinyl records from independent and obscure labels specializing in punk, indie, classic rock, reggae, and soul. The shop itself feels like a record store from the 70's or 80's and has become a hub for music lovers in the region, and it's definitely worth going out of your way to visit. Owner Bill Daly makes sure the inventory changes daily with new and used records flowing in and out of the shop, so it's always worth the trip for that unexpected find.
11. Imagine Artwear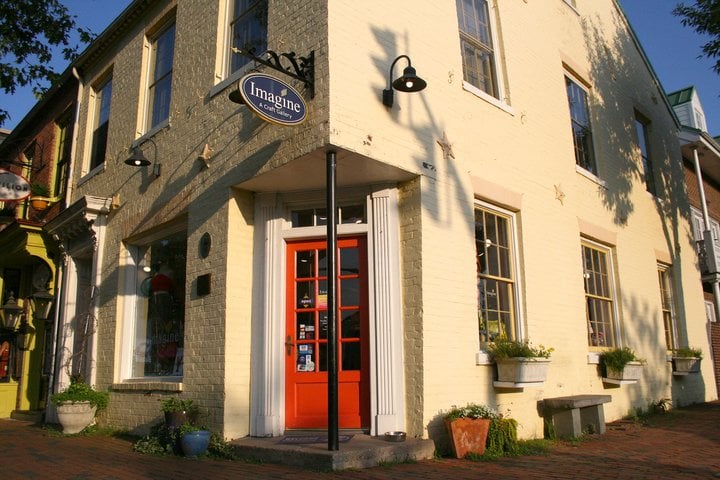 Imagine Artwear on King Street is like an art festival year-round, showcasing American crafts, clothing, jewelry and accessories made exclusively by American artists. The shop has been a local favorite since 1988 and has received national attention as one of the Top 100 Retailers of American Crafts by Niche Magazine, thanks to the careful curating of owner Carol Supplee. Imagine Artwear showcases the best in contemporary and truly one-of-a-kind American crafts, selling sophisticated clothing, jewelry and accessories made exclusively by American artists. Imagine is a gallery dedicated to displaying the talents of weavers, painters, surface designers, jewelers, potters, glass artists, and furniture makers, and is worth visiting to see how creative some of the pieces are.
To keep up-to-date on what's hot and what's happening in Alexandria, stay tuned to the Extra Alex blog, brought to you by Visit Alexandria.
Header Image Credit: M. Enriquez for Visit Alexandria