Ditch the standard cake slices, and make your matrimony memorable with a dessert spread that will make your guests say 'delizioso'!
Dolci Gelati, an artisan gelato cafe located in the Shaw neighborhood, offers a variety of unique flavors that can be catered for your wedding, including Limoncello, yuzu, vegan chocolate, and more.
Much like crafting a signature cocktail, couples can work with Dolci Gelati's founder, president, and head chef, Gianluigi Dellaccio, to curate a special flavor to serve on their wedding day.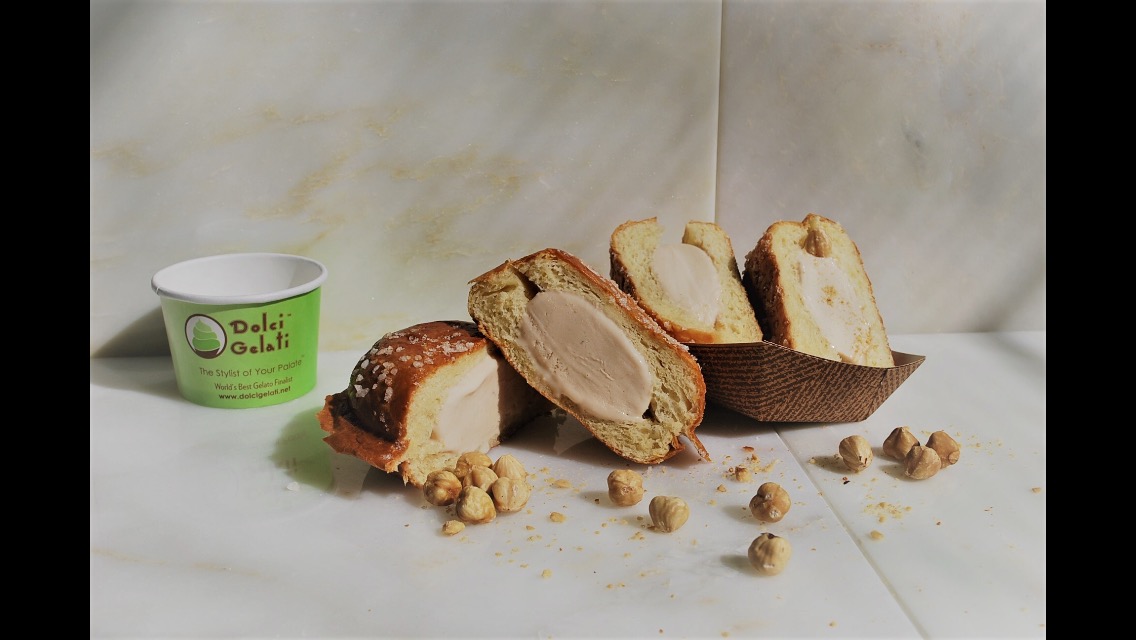 These award-winning gelato options—also previously served to Pope Benedict XVI—are offered to fit your nuptial needs; either scooped from a gelato cart station or handed out from a gelato truck parked right outside your reception venue.
Dolci Gelati's sweet treats will leave wedding guests satisfied and in awe of this traditional favorite Italian dessert. This is thanks to the innovative nature and meticulous ingredient selection of Dellaccio who not only serves as a taste tester for other gelato chefs, but was also appointed the first official gelato ambassador to the United States by the Associazione Italiana Gelatieri in January.
Each morning, Dellaccio receives fresh dairy, hand-picked fruits, and fine chocolate deliveries from sustainable local and international farms. Guacamole and honey mascarpone fig are just two examples of exotic flavors that Dellaccio has used to create a multitude of unique flavors that satisfy all palates and led to his numerous international accolades and his ambassador title.
Dellaccio saw a need to bring gelato to the Washington area masses, and opened the first Dolci Gelato in Takoma Park in 2013. Since then, the shop expanded to two locations in Alexandria and in its current mainstay in Shaw. Later this month, the Takoma Park location will re-open with a remodeled interior, and the cafe will debut its aforementioned gelato truck.
How do you appeal to modern tastes when dealing with the traditional? Dellaccio and Dolci Gelati will be unveiling a gelato panini as part of a new dessert line debuting soon.
The gelato aficionado continues to utilize both Dolci Gelati's unique variations and  traditional gelato offerings to create a perfect sweet ending to a wedding day.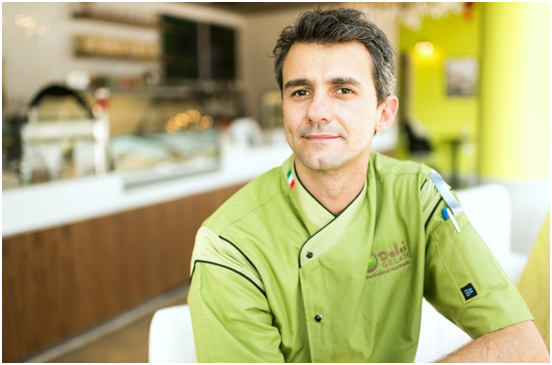 "Bring Dolci Gelati with you, wherever you go," says Dellaccio.
Contact Dolci Gelati at 202-257-5323 or dolcigelati@gmail.com to see how the cafe can enhance your event.