Andre Rush was grilling baby leeks and squash outside the West Wing on Tuesday, when some reporters snapped photos of him and posted them on Twitter. The chef was preparing for the White House's Ramadan celebration, but there was only one thing the public seemed to care about: Look at that guy's guns!
Chefs outside the West Wing prepping for tonight's White House iftar. President Trump will host 30-40 guests to celebrate the Muslim holy month of Ramadan. pic.twitter.com/0uzr6A1uKw

— Vivian Salama (@vmsalama) June 6, 2018
for inquiring minds, yep, that's Chef Rush, and he was happy to tell me his arms are 24-inches around ?? https://t.co/jXUccfDA6K

— Kate Bennett (@KateBennett_DC) June 6, 2018
Rush is an Army veteran, an expert cake decorator, a master ice sculptor, and yes, he can bench press 700 pounds. (And you thought Michelle Obama had the most impressive arms in the White House.) Now, he's also a viral sensation thanks to his beefy biceps. TMZ Live invited him on. TV producers are calling. And the Internet is having a field day:
North Korea: "we have nuclear weapons"

White House: "we have Chef Rush"@BarstoolNewsN pic.twitter.com/UQwHtmD89k

— Barstool Sports (@barstoolsports) June 7, 2018
Gordon Ramsay: I have a huge problem with this dish.

Chef Rush: What's wrong with it?

Gordon Ramsay: It's that you haven't made it for me before. It's delicious. pic.twitter.com/Ym0ROQ6BEQ

— Ben Porter (@Ben13Porter) June 7, 2018
Chef Rush: "From farm to table"

Singlehandedly wrestling the bull who provided the steak.?

— Teflonsean (@demtears2017) June 11, 2018
Rush isn't a full time presence at the White House, but rather a freelance cook who lends a (Hulk-sized) hand with big dinners and events. He's helped prepare meals for presidents since 1997. Whether that means grilling the heck out of red meat in the current administration, Rush won't say. Asked about Trump's diet, he demurs: "My eyes are closed on that part." Still, if anyone could persuade the president to eat his veggies…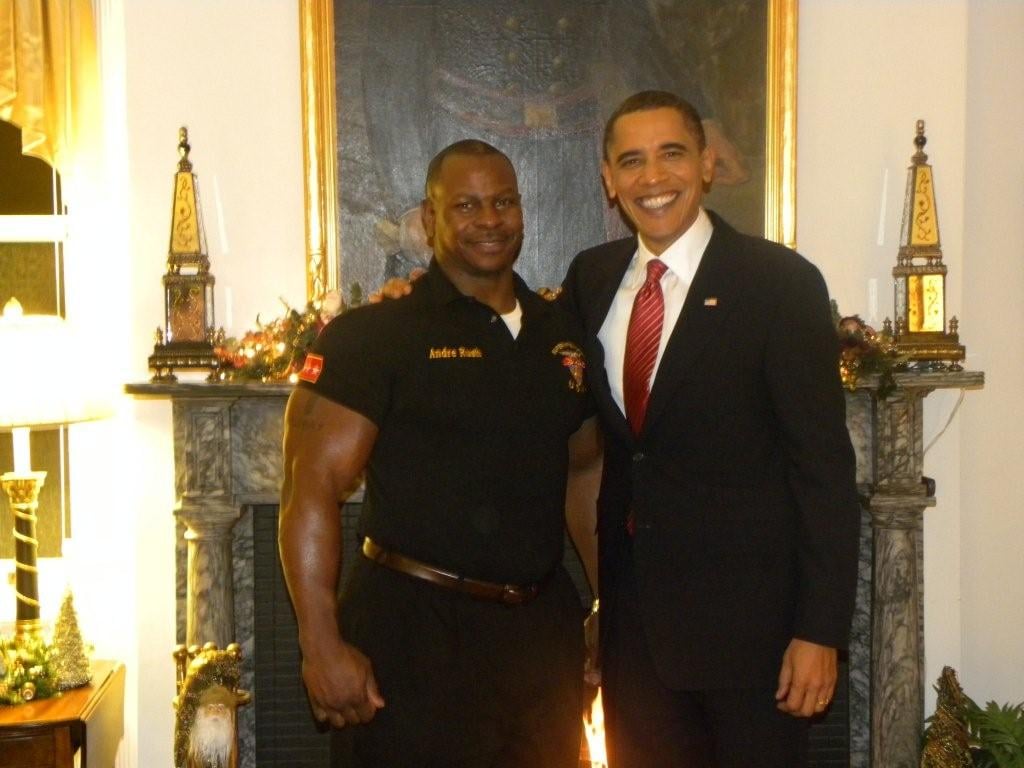 The 45-year-old Mississippi native retired from the Army, where he was a Senior Enlisted Aide and Advisor at West Point, a little over a year ago. During his 24 years on duty, Rush was a chef for some of the military's top brass, competed in culinary competitions around the world, and honed specialized skills, like, you know, making really neat cakes.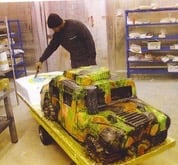 Rush says he's dabbled in charcoal, acrylic painting, and watercolors. But his preferred medium is sugar, flour, and butter. The chef used to be in charge of making giant birthday cakes for the Army's anniversary celebrations. One year, his 16-foot long dessert was fashioned like a camouflaged Humvee. He also makes some pretty elaborate chocolate sculptures: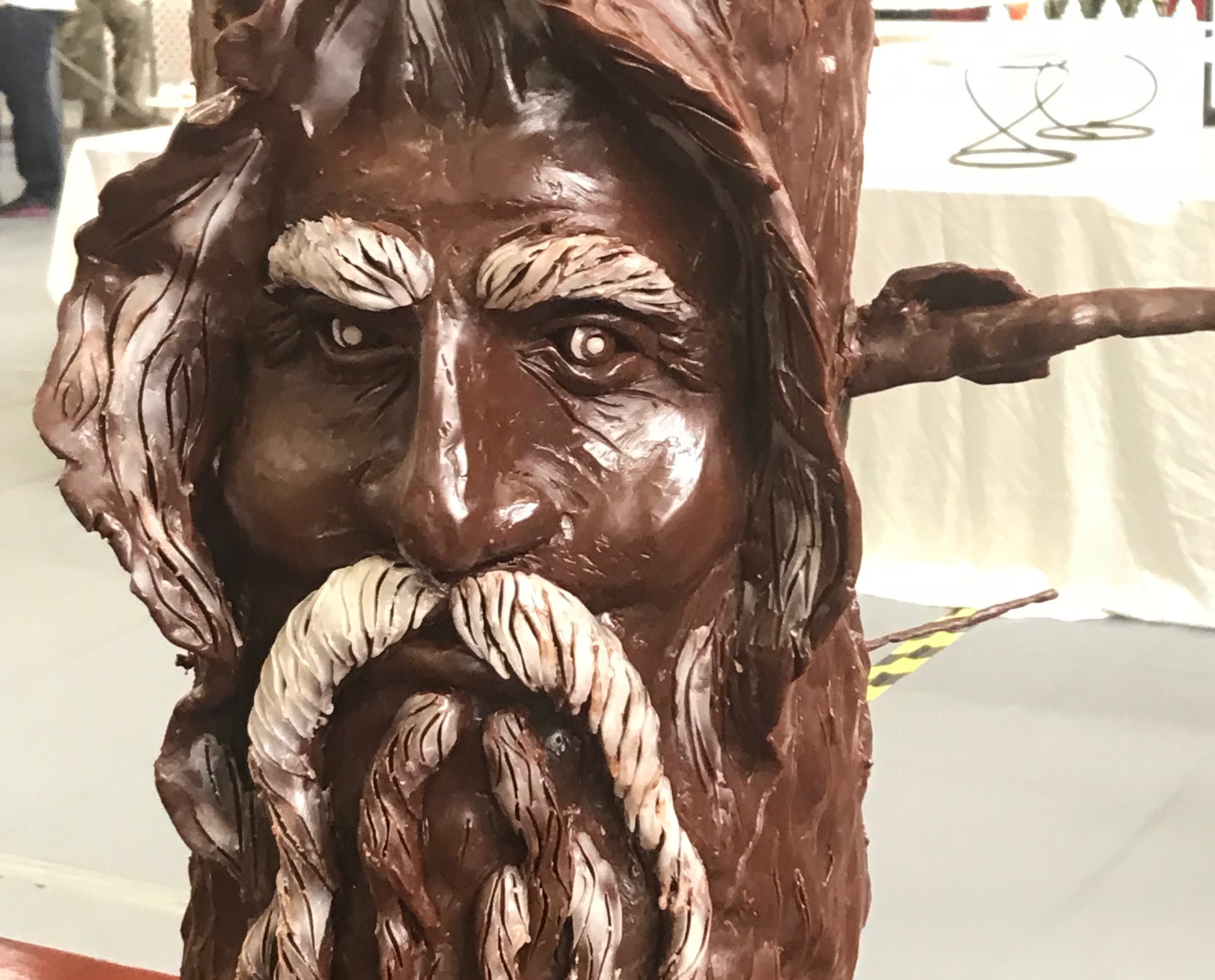 His artistry also carries over to ice sculpting—another skill for which he's competed across the globe. His biggest ever project? George Washington crossing the Delaware River made out of 16,000 pounds of ice. But his favorite frozen artwork depicted a soldier with a sword holding the earth on his shoulder while fighting a dragon. Oh, did we mention Rush can also bench press 700 pounds?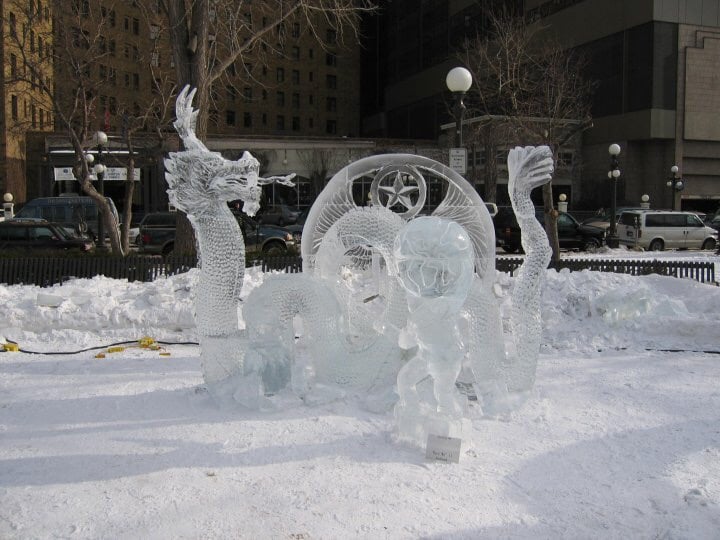 Aside from his cooking gigs, the Alexandria resident now does advocacy for Wounded Warriors and other veterans causes. He's currently working on a cookbook called Combat Food Medic that explores cooking as an avenue for dealing with PTSD and post-military life.
"Cooking was very therapeutic with me," Rush says. "It was kind of my coping skill."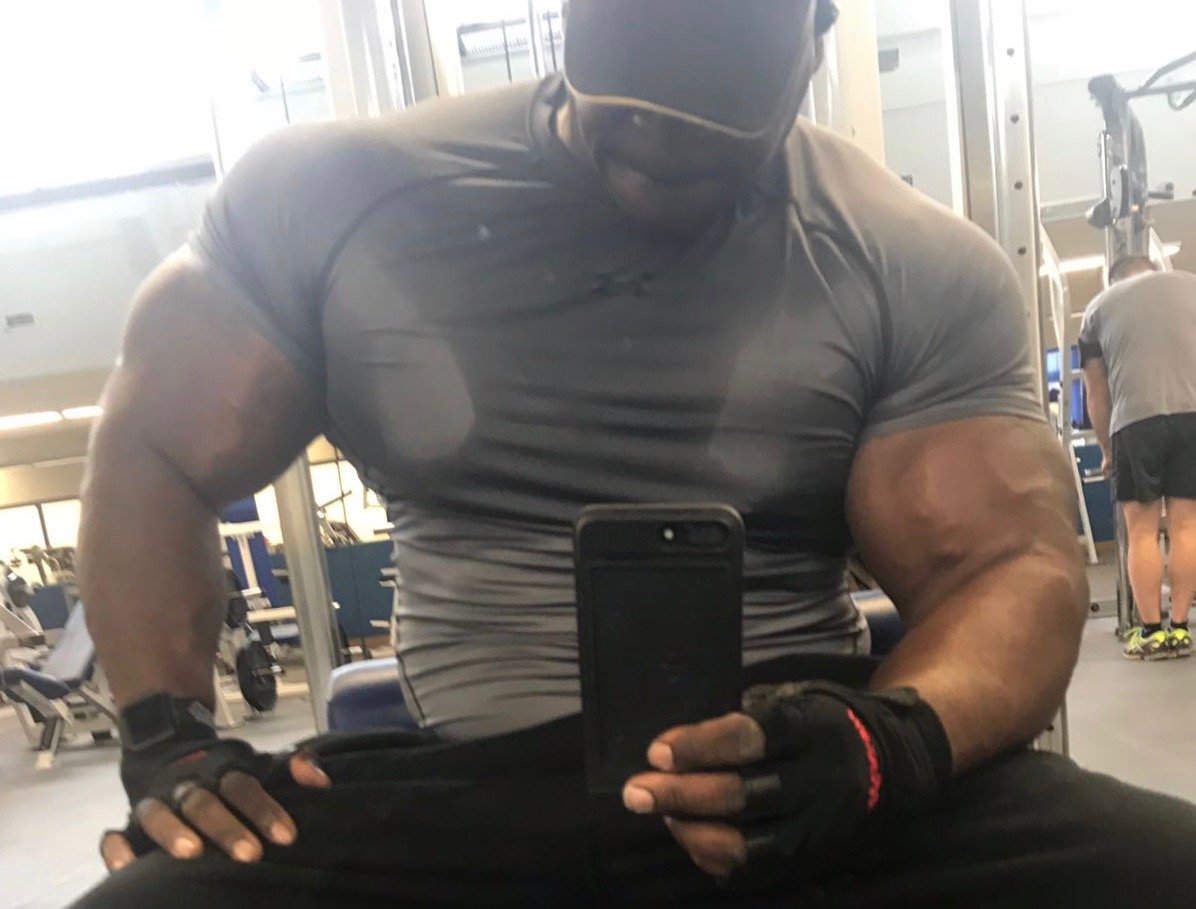 Rush says the secret to his bulging physique is endurance training. He'll start with 50 reps, bench pressing 225 pounds—then repeat it four or five times. He'll do the same with an incline press, then decline. "Right there, I've already done 600 reps—and that's in the first 30 minutes," he says.
He emphasizes that he's never taken steroids. "If I had ever taken steroids, I would hate to see what kind of monster I would be right now."
In support of Mission 22, a campaign to combat the estimated 22 veteran suicides each day, Rush decided to do 2,222 push-ups per day. (No, that number is not a typo.) In case you're wondering, he can do 150 push-ups in two minutes.
Rush, after all, doesn't want to be a jack of all trades, master of none. "I want to master everything," he says.