A guide to the newest places to eat and drink.
O-Ku is a chain that wants you to know that it's not a chain. The Japanese-inspired restaurant has branches in Charleston, Charlotte, and Atlanta, with two more locations on the way. But the owners insist the DC outpost, opening today near Union Market, has an identity all its own.
"There's absolutely nothing, nothing, on the menu from our other restaurants," says managing partner Steve Palmer. "I grew up working in independent, high-end, fine-dining restaurants, and I've been doing it for 30 years. Even as we grew, it never occurred to me that we should just do the same menu." Even the restaurant's logo is different from its counterparts'.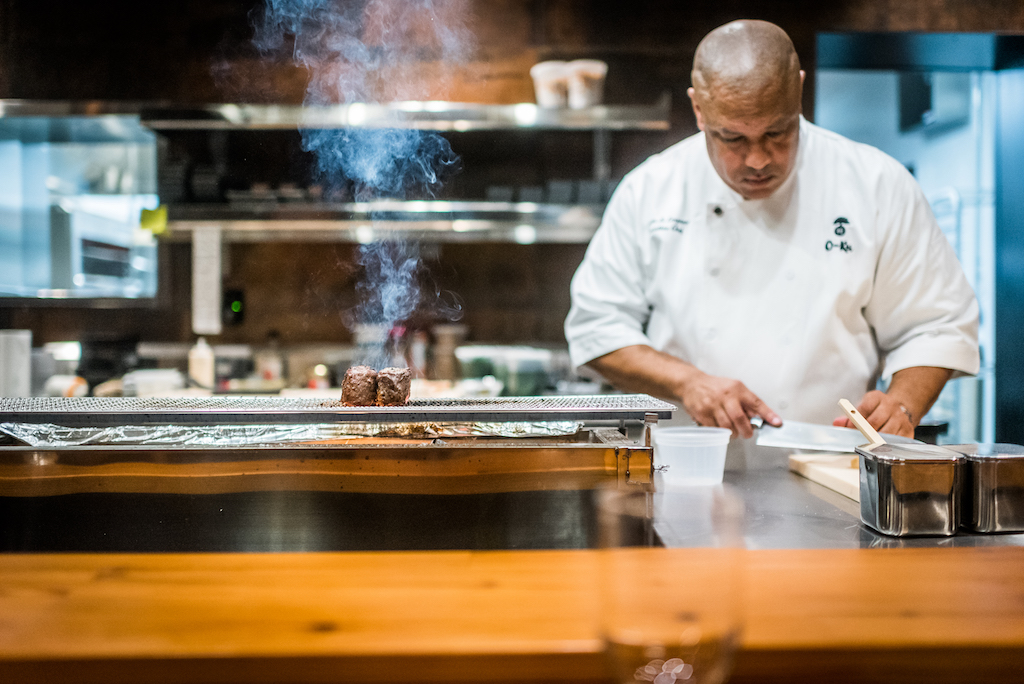 Chef Bryan Emperor, a New York native who lived and worked in Japan, was given free reign to make the menu his own. Emperor first went to Japan as an exchange student and then worked for an investment bank there. "Part of my job was entertaining these guys in Japanese restaurants all over the world. I fell in love with the food, so I quit the bank, and went to cooking school," he says.
While he trained at a lot of restaurants in Tokyo and Kyoto, Emperor says he's not bound by the same handcuffs of tradition. Yes, you'll find the usual nigiri sushi (big eye tuna, Hokkaido scallop), but also more creative offerings like sea eel with a cognac sauce or Tasmanian king salmon with golden tomato confit.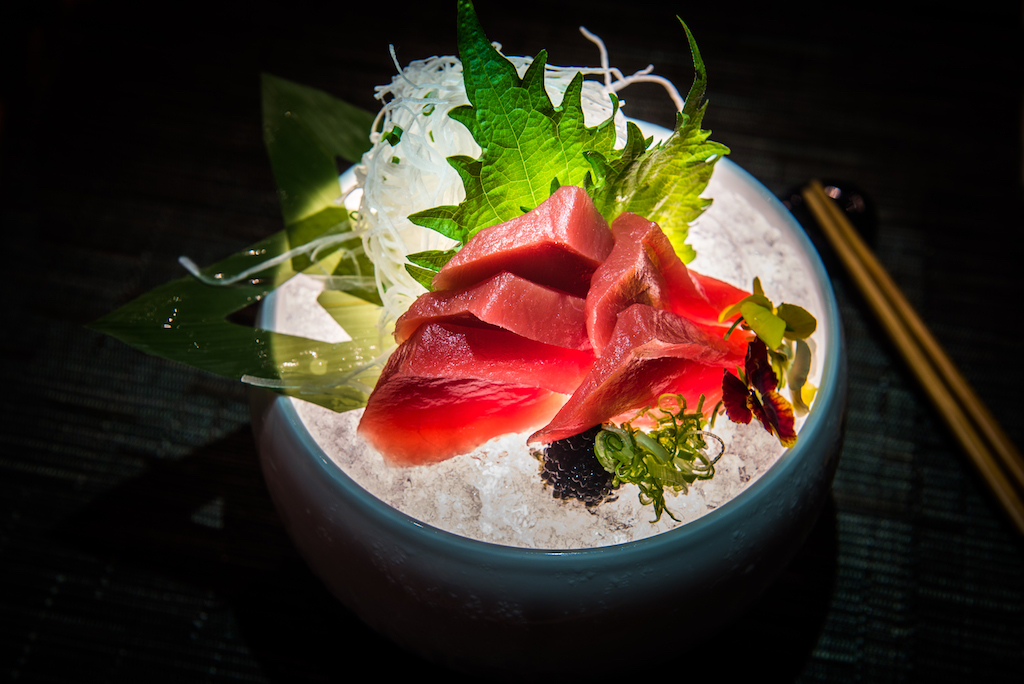 One thing that's totally new to the O-Ku brand is the robata grill. Emperor uses a special type of white oak from Kyoto that burns super clean and hot (1,100 degrees). He'll serve wagyu skirt steak and chicken yakatori from the grill, but also lightly charred "aburi-style" sushi.
If you want a wide sampling of what the kitchen can do, O-Ku offers omakase meals for $80 or $120. That option will mostly encompass dishes from throughout the regular menu to start (not just sushi), but over the next few weeks, Emperor will transition to more seasonal and off-menu specialties.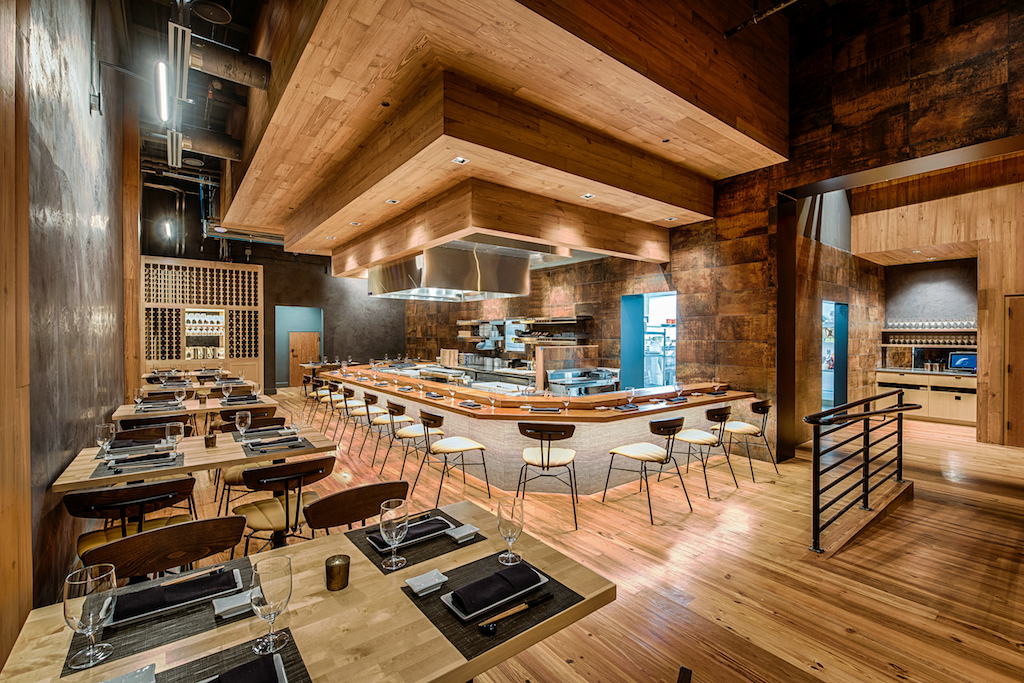 The sushi bar itself has no traditional cases displaying the fish for a more clean, streamlined look. The floor is also sunken behind the counter so that the chefs are eye-to-eye with diners.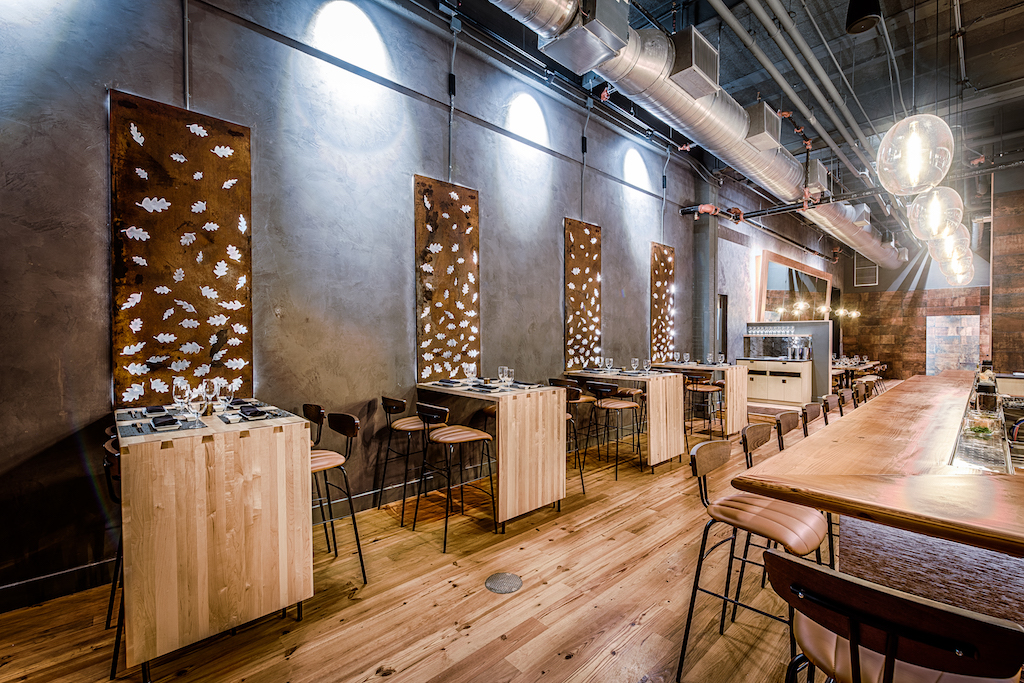 The two-story restaurant has two bars: one when you enter and another in an upstairs lounge area. Expect a variety of Japanese whiskeys plus cocktails like the "Sugar & Spice" with passionfruit and habanero-infused vodka. There's also sake and an "esoteric" selection of wine, Palmer says.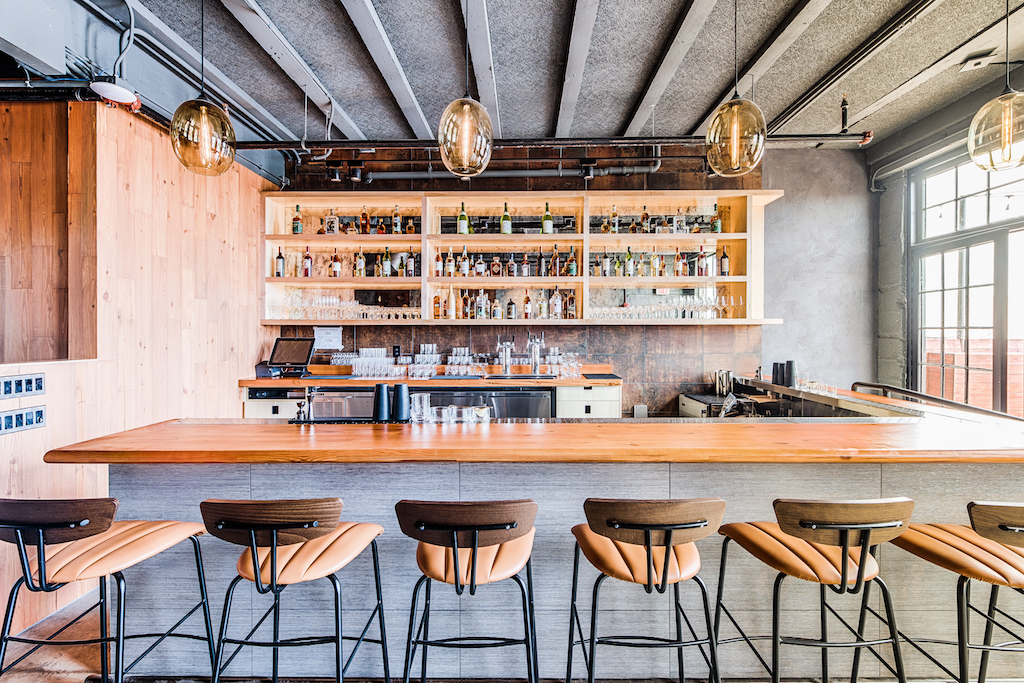 The second floor features circular booths—or "adult playpens"—plus other low-slung seats from a Japanese furniture maker coincidentally named OOKKUU. (O-Ku, by the way, means Oak in Japanese. The owners also operate an American steakhouse called Oak.) There's also a roof deck for al fresco dining looking out on Union Market.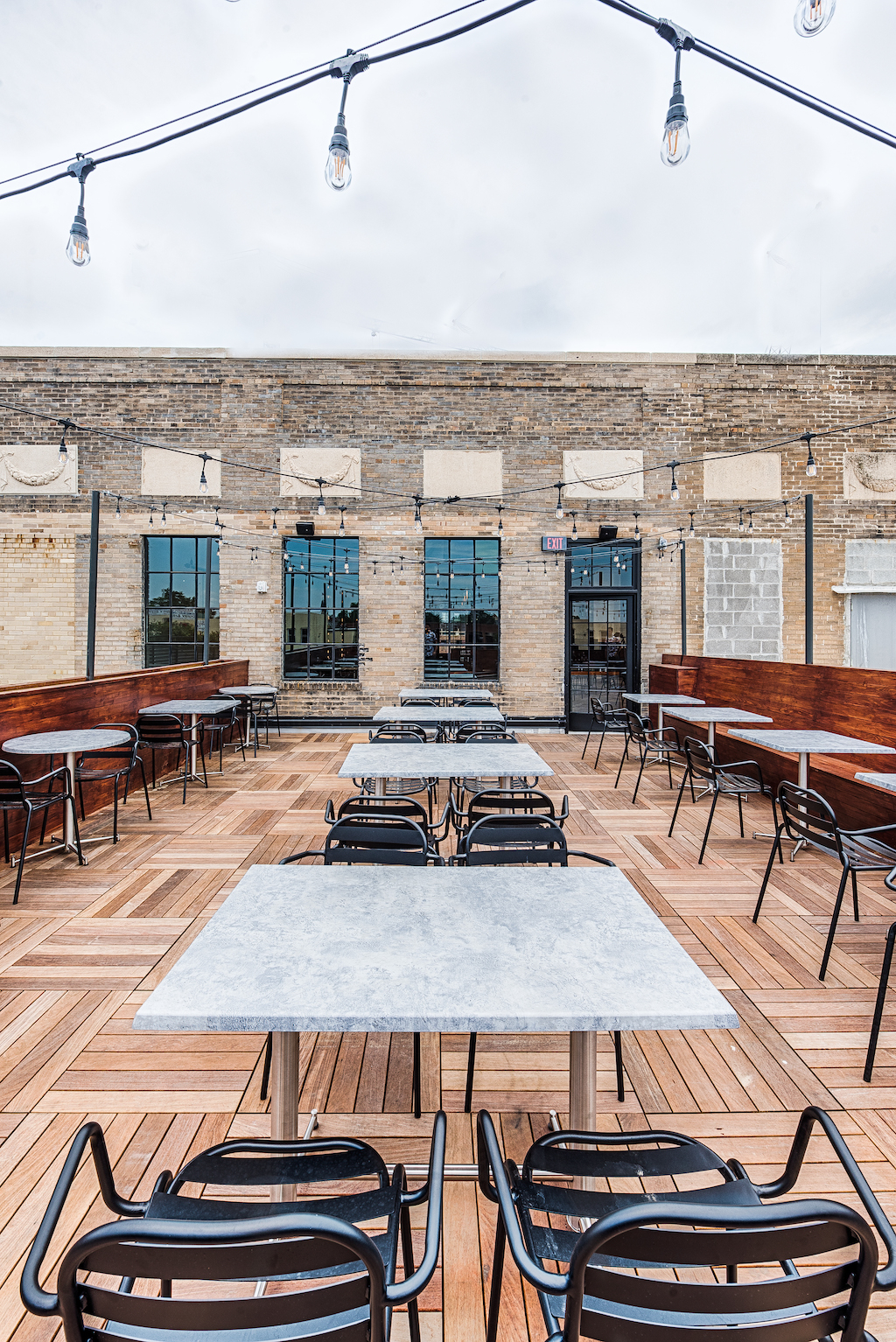 Palmer says the owners hadn't been scouting to DC, but developer Edens—their landlord at other restaurants—convinced them to take a look. "The first time I came up here, I was like, it's kind of like the Meatpacking District before the Meatpacking District." Now, he says, "it feels like it's the right time."
O-Ku. 1274 Fifth St., NE.