A guide to the newest places to eat and drink.
You may know chef Massimo Fabbri's name from Tosca, the high-end Italian restaurant he helmed for years, or its shuttered sister restaurant, Posto.
But he's recently turned in white tablecloths and elaborate courses for a more casual, pared-down vision. His latest restaurant, San Lorenzo, recently opened for dinner seven nights a week in Shaw. The intimate, 2,000 square-foot space is an homage to the Tuscan osterias he grew up with as a kid in Italy.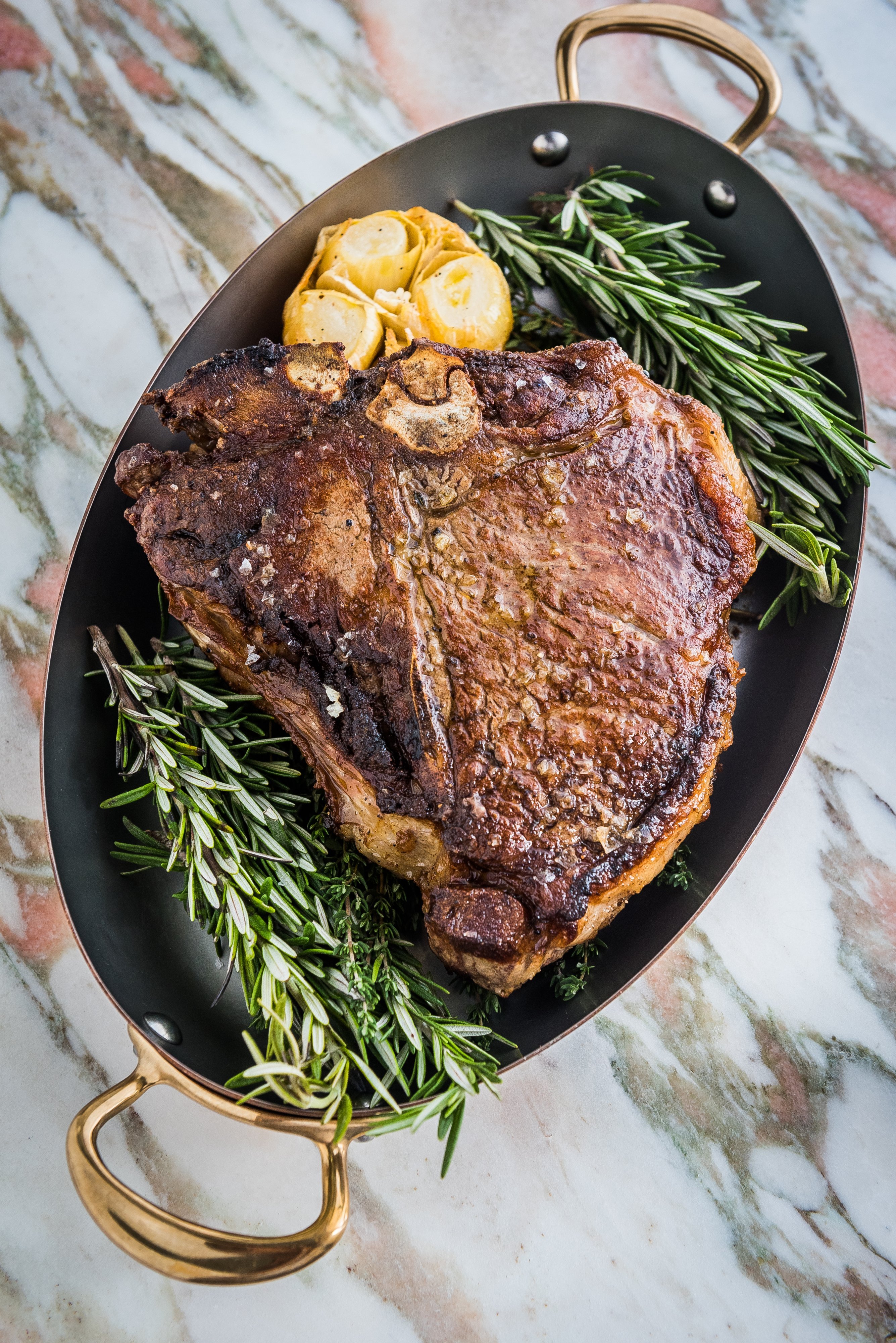 "I thought I would step back," says Fabbri of the easy, less expensive menu. Now, he wants to focus on things that are "so simple, but so good," just like he found in his hometown of Monsummano Terme in Tuscany.
That less is more mentality is evident in dishes like pappardelle with a simple rabbit ragu using white wine, olive oil, and herbs; the branzino filled with tomatoes, potatoes, and olives; or gelato and sorbet made in-house. Splurges like the $96 T-bone steak are big enough to feed a crowd, and Tuscan-style pork ribs come with a menu annotation that "yes, you can use your fingers."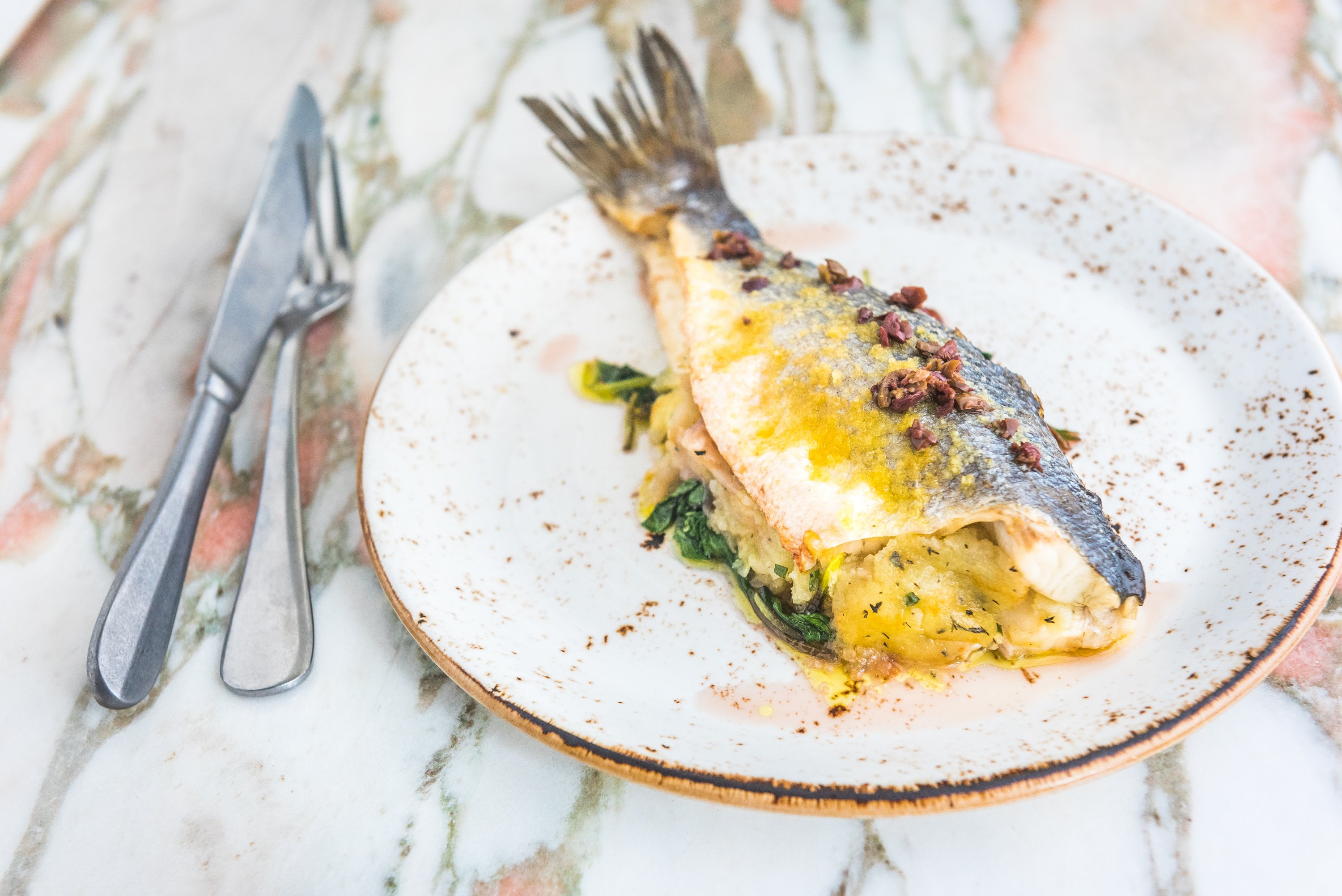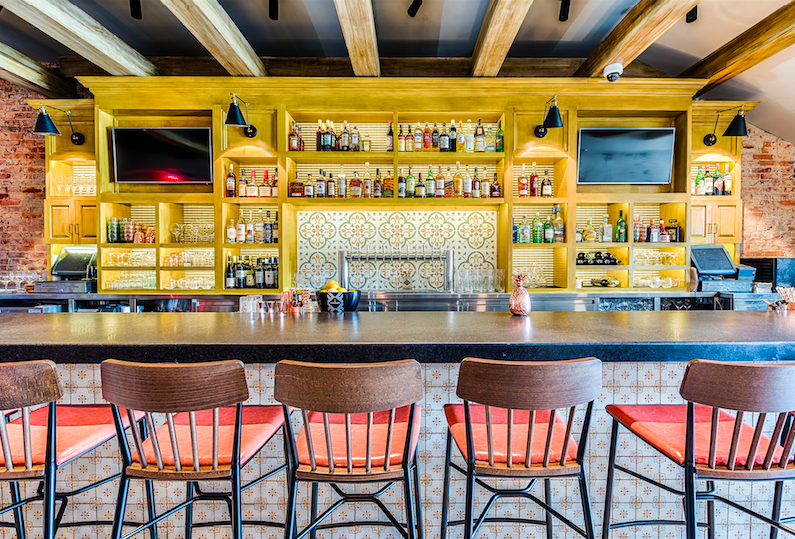 Wines—75 percent of which come from Tuscany—also aim to be approachable. A good number of bottles are available in the $30 to $50 range.
The cocktail menu is full of nods to Fabbri's hometown, too. The Morandi (gin, basil, prosecco, and lemon sorbet) is named after the street where Fabbri's father was born, and the Superpesca (rum, ginger beer, and lime) is named after his brother's fishing store.
The Tuscan vibe continues in the decor, with turn-of-the-century photos of Fabbri's hometown, pink Carrara marble tables, and painted Tuscan tiles gracing the floor. Art Deco Murano glass chandeliers from Venice hang from the ceiling, as does a sculpture-like chandelier that a local artist made with actual olive branches.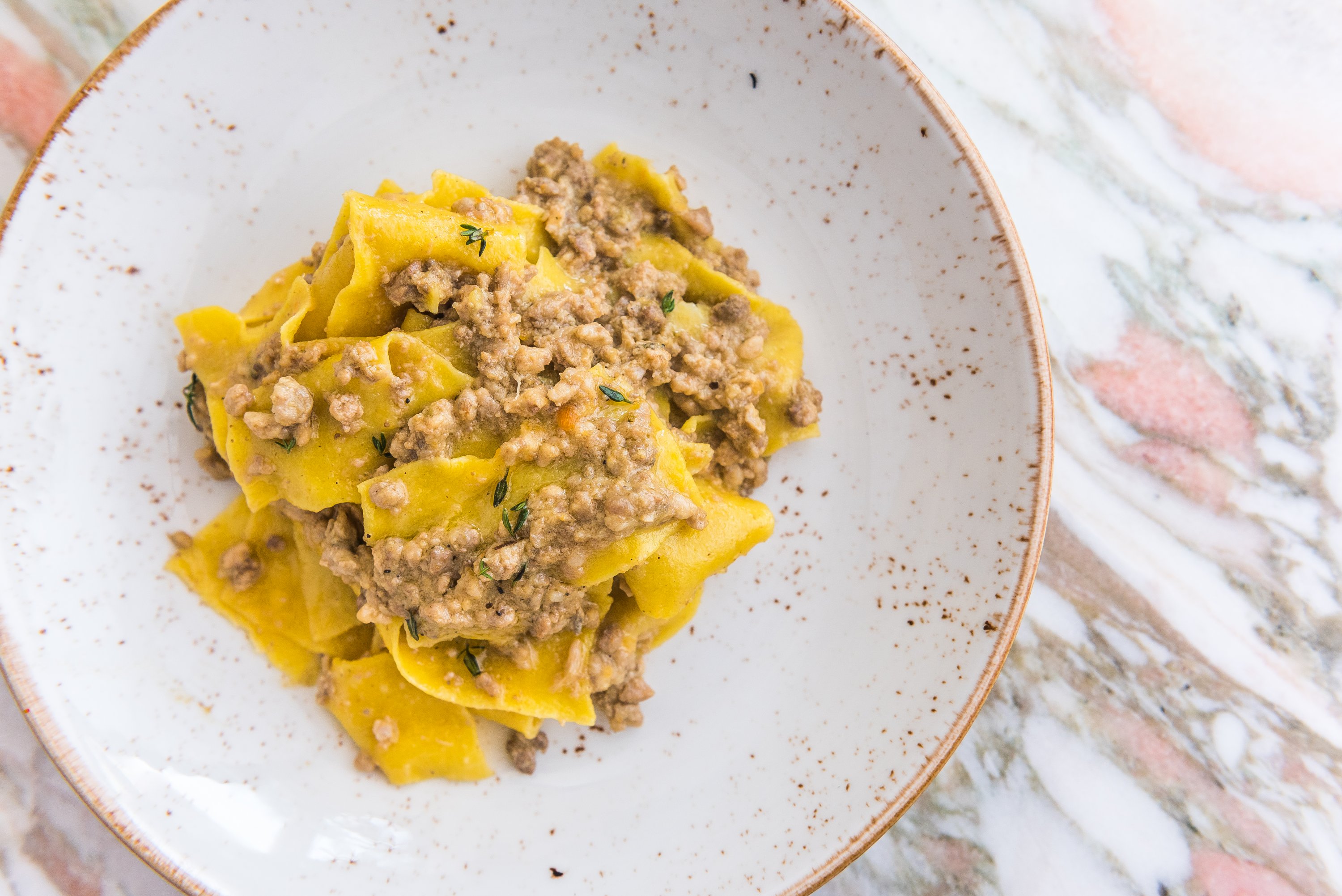 But the most personal part of the whole space may be in the name itself. Fabbri's son is named Lorenzo, after the patron saint of chefs, and the restaurant's logo is a nod to the crown, olive branches, and bay leafs that line the crest of Fabbri's hometown.
San Lorenzo Ristorante + Bar; 1316 9th St., NW.