A guide to the newest places to eat and drink.
Fine dining restaurant Mirabelle is hoping to reinvent itself a little over a year after its splashy debut (and subsequent mixed reviews).
Chef Frank Ruta and pastry chef Aggie Chin are out. Chef Keith Bombaugh, who trained under famed Boston chef Barbara Lynch and worked as a sous chef at Chicago's avant-garde Alinea, is in. And wine director and general manager Jennifer Knowles is back after what she calls "personality clashes" with the opening kitchen team.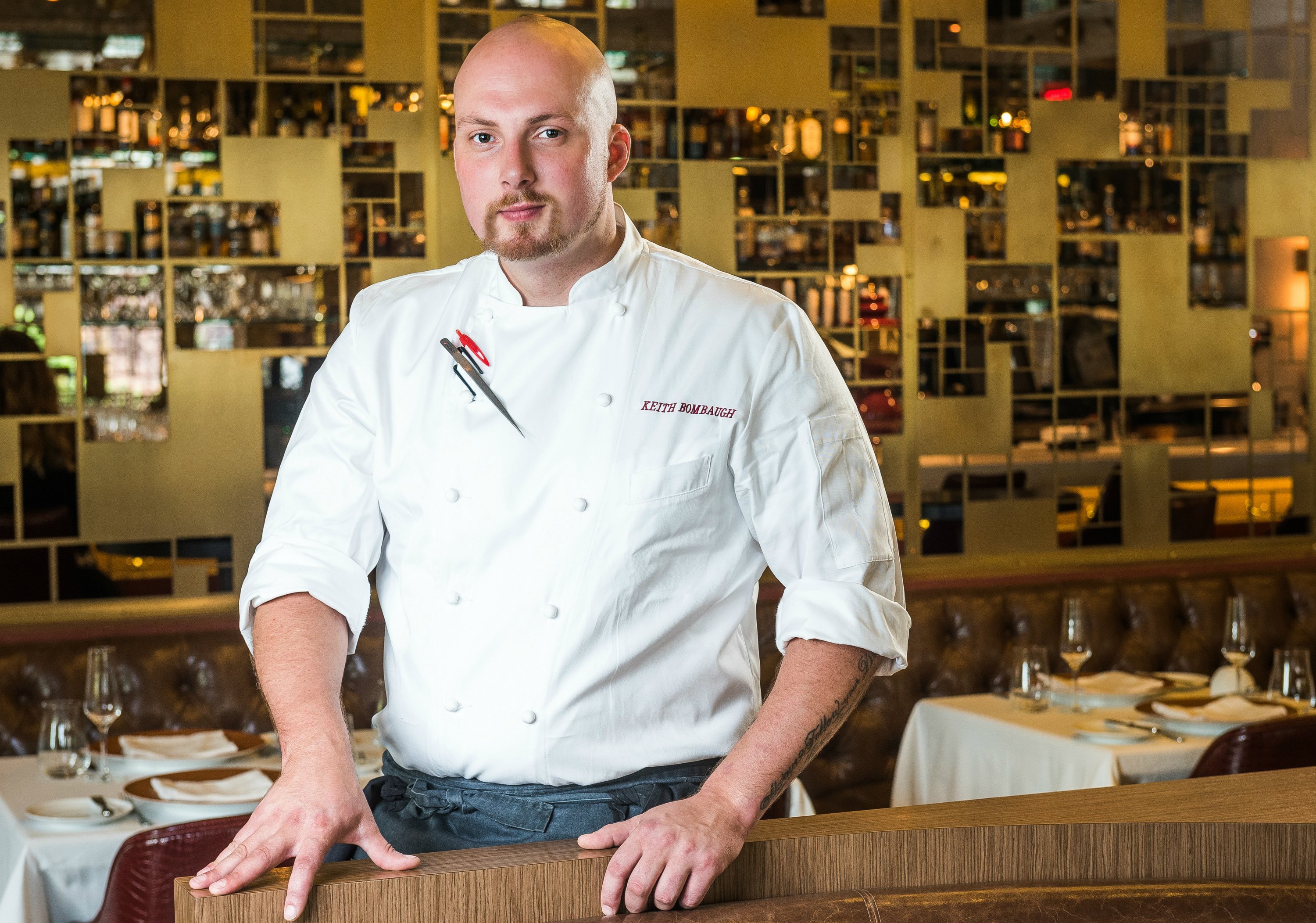 The reboot brings a new menu with touches of modern French cuisine, the Mid-Atlantic, and Bombaugh's New England upbringing. (Bombaugh came to DC from Boston, where he was chef de cuisine at a fine-dining waterfront restaurant called Meritage.) At dinner, patrons can order a la carte or choose dishes from different sections to build their own prix-fixe menu. Three courses plus dessert goes for $85, or $95 with cheese. A 12-course chef's tasting menu is available for $195.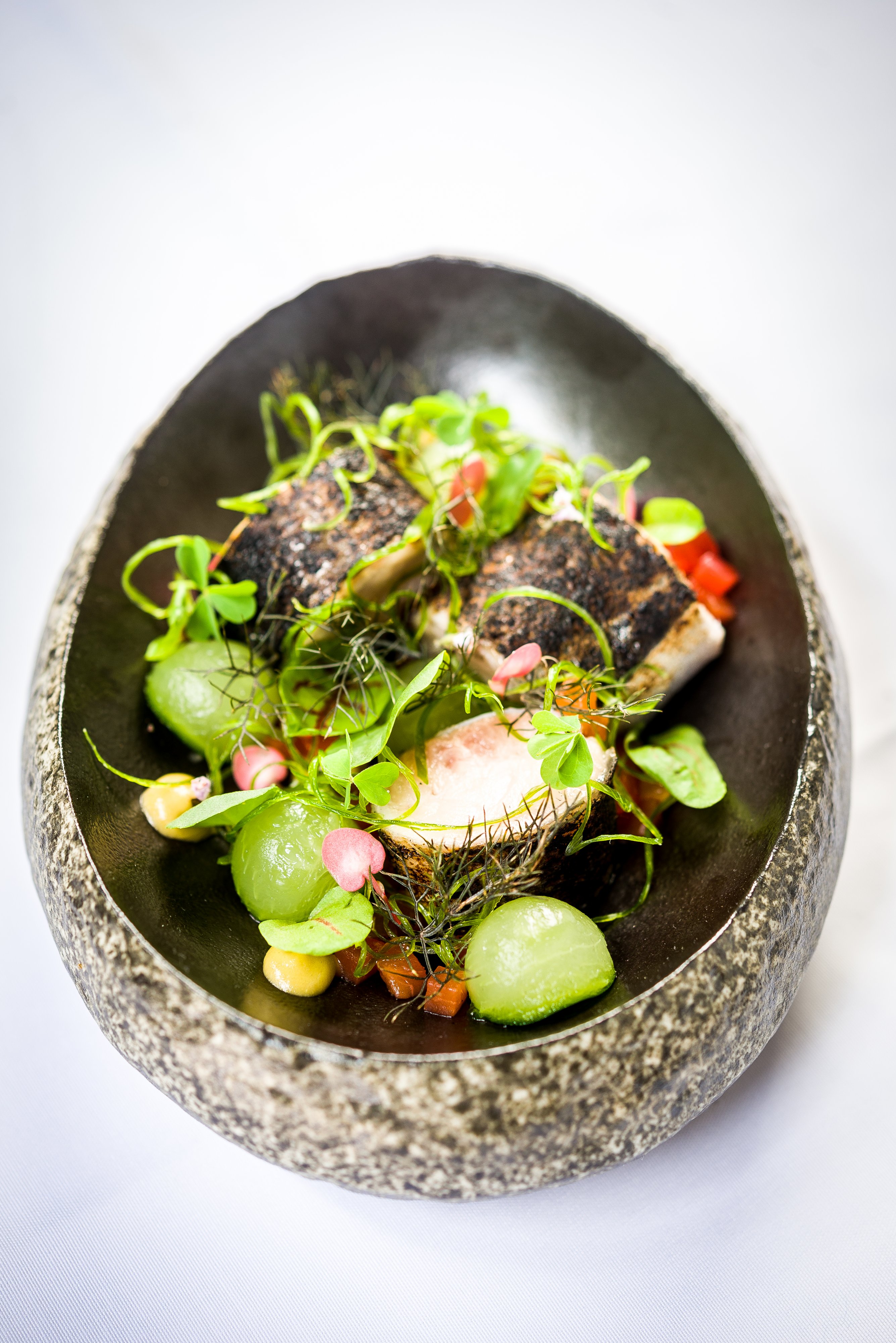 Bombaugh calls his food "emotionally driven and memory driven." Some dishes sound more like paintings in a museum than plates at a restaurant. "Memories of Ice Pond," for example, is a charred trout dish inspired by Bombaugh's childhood fishing adventures with his father and grandfather. Never mind that said pond had no trout—"it's not a literal translation," Bombaugh says. It's about the emotion.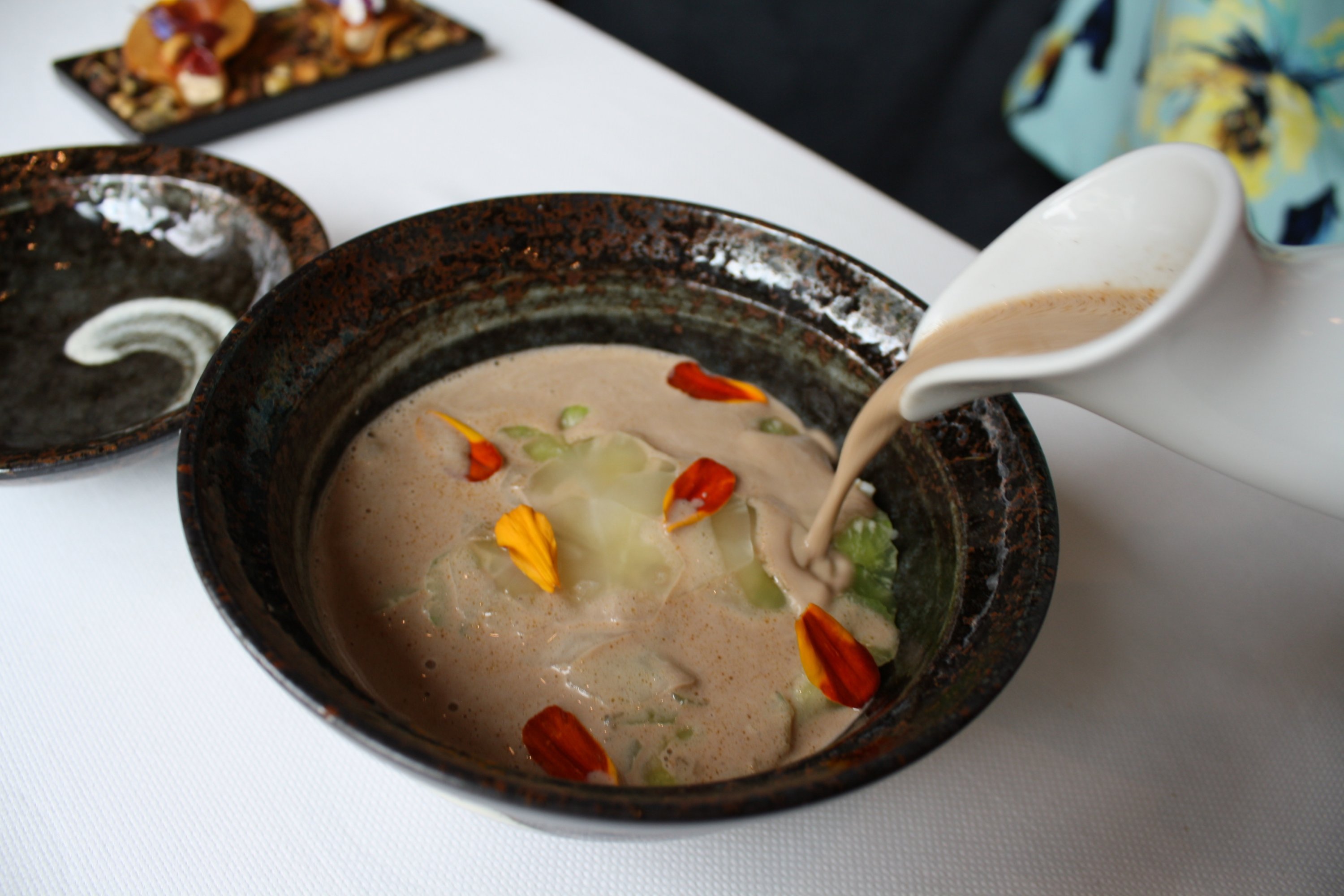 A Maryland "she" crab soup doesn't actually have any crab roe. Rather, the chef says he's trying to recreate the same "feeling" with other ingredients like pine nuts and celtuce. (Bombaugh says you've got to try it to fully get it). Meanwhile, another dish called "Forest Landscape" looks like (a very manicured) forest floor, but with butter braised-trumpet royales, tarragon "moss," chanterelles, morels, crispy maitakes, wheat berries, and black garlic.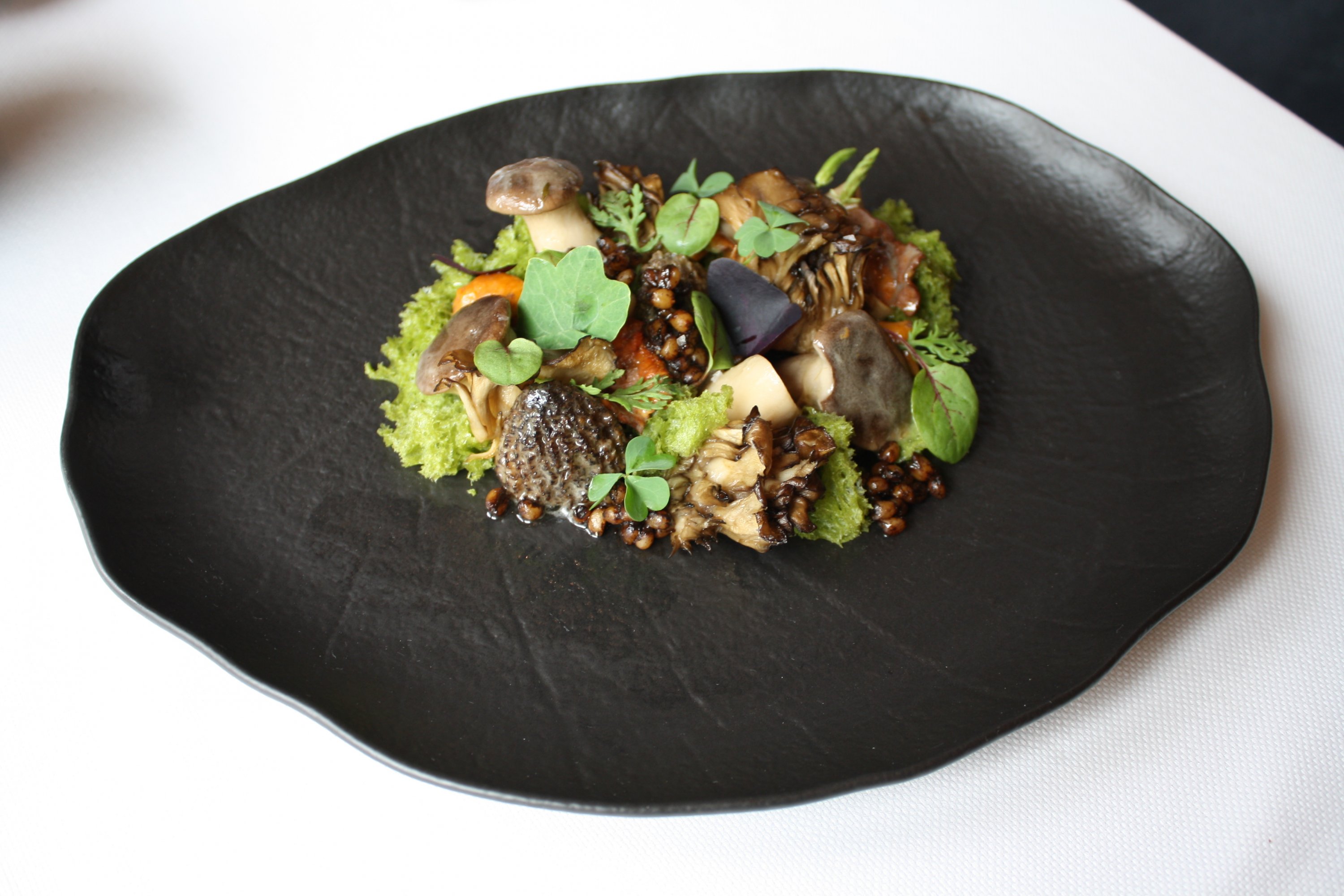 "I don't want it to ever feel like a gimmick," Bombaugh says. "If I'm able to serve this plate and make them feel 'Oh wow, I can see this in the forest,' well then, I've done a great job. If they're like, 'Oh cool, it's mushrooms on a plate,' then I've failed. There's a fine line between the two."
Many of the dishes are adaptable to dietary restrictions. For example, Bombaugh wanted to mimic the taste of clam chowder for a New England-style halibut dish, but didn't want people with shellfish allergies to miss out. So, he built a sauce with kombu and oyster leaf, and littleneck clams that come with the dish can easily be removed without compromising the flavors.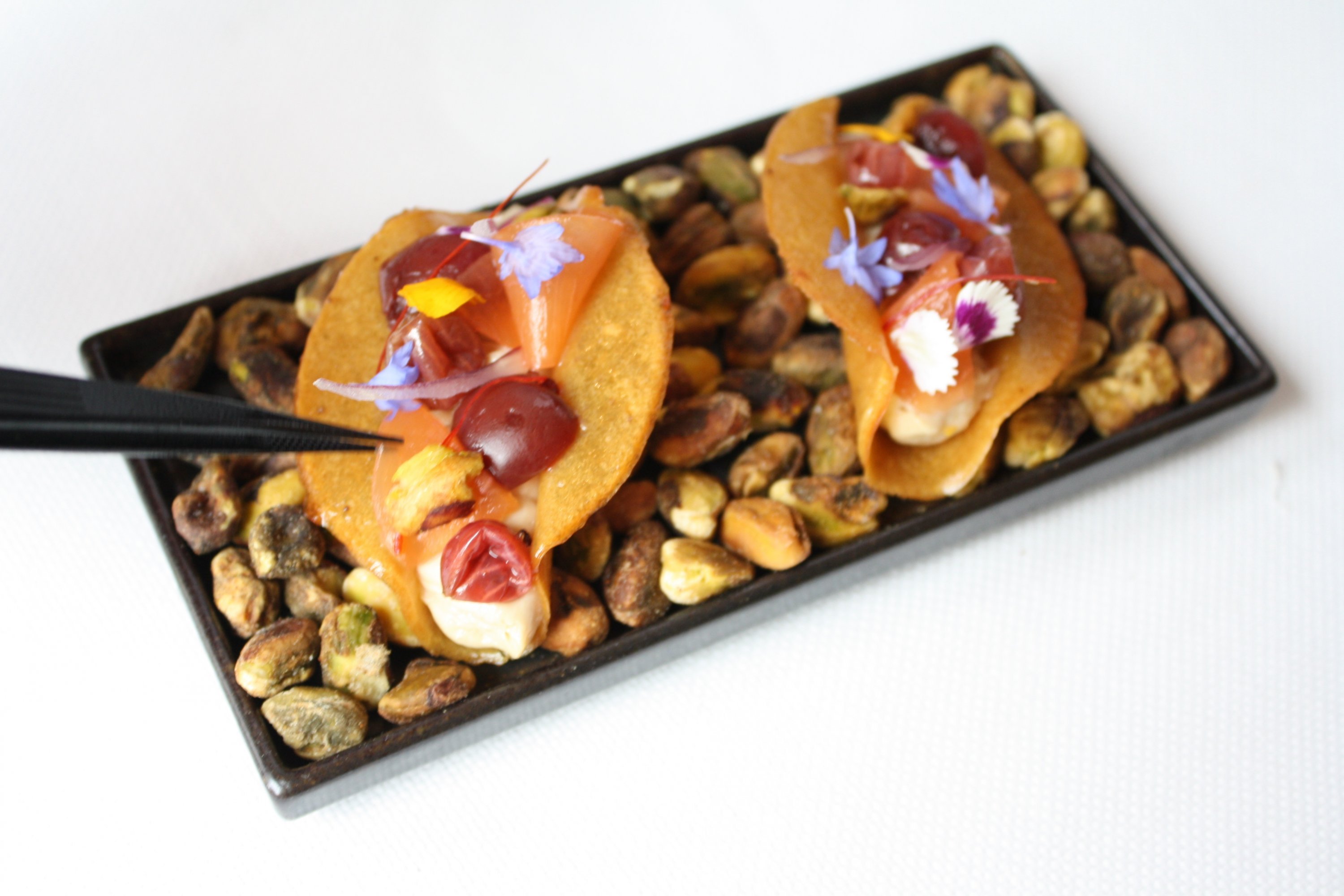 For something a little less pricey, check out the bar snacks. "Canapé bites"—like little neck stuffies and cheddar gougéres—are mostly under $10. One exception: $15 foie gras tacos served in dehydrated and fried banana puree shells.
The lunch menu aims for a "refined Parisian brasserie" vibe with tarte flambés, salads, and bistro classics. Gone are the days of Ruta's $26 ham-and-butter sandwich, but you can now get a French dip with potato mille feuille instead of fries for a cool $23. Bombaugh's New England roots come through with a "duo" of clams—fried bellies and steamers—served with tartare sauce, Old Bay aioli, and an herbed beurre monté. The clams are served on Boston newspaper to communicate "that time and place and feel."
"I chose back-of-the-house, not front-of-the-house for a reason," Bombaugh says. "I can express myself through food, and I can have conversations through food. We'll see if everyone is able to interpret what I try to say."
Mirabelle. 900 16th St., NW. 202-506-3833.