A guide to the newest places to eat and drink.
Five storefronts down from Alfredo Solis's popular Mexican restaurant Mezcalero is his newest project: Little Havana. The Columbia Heights restaurant, decked out in bright, beachy colors, will officially begin serving playful Cuban fare on August 10.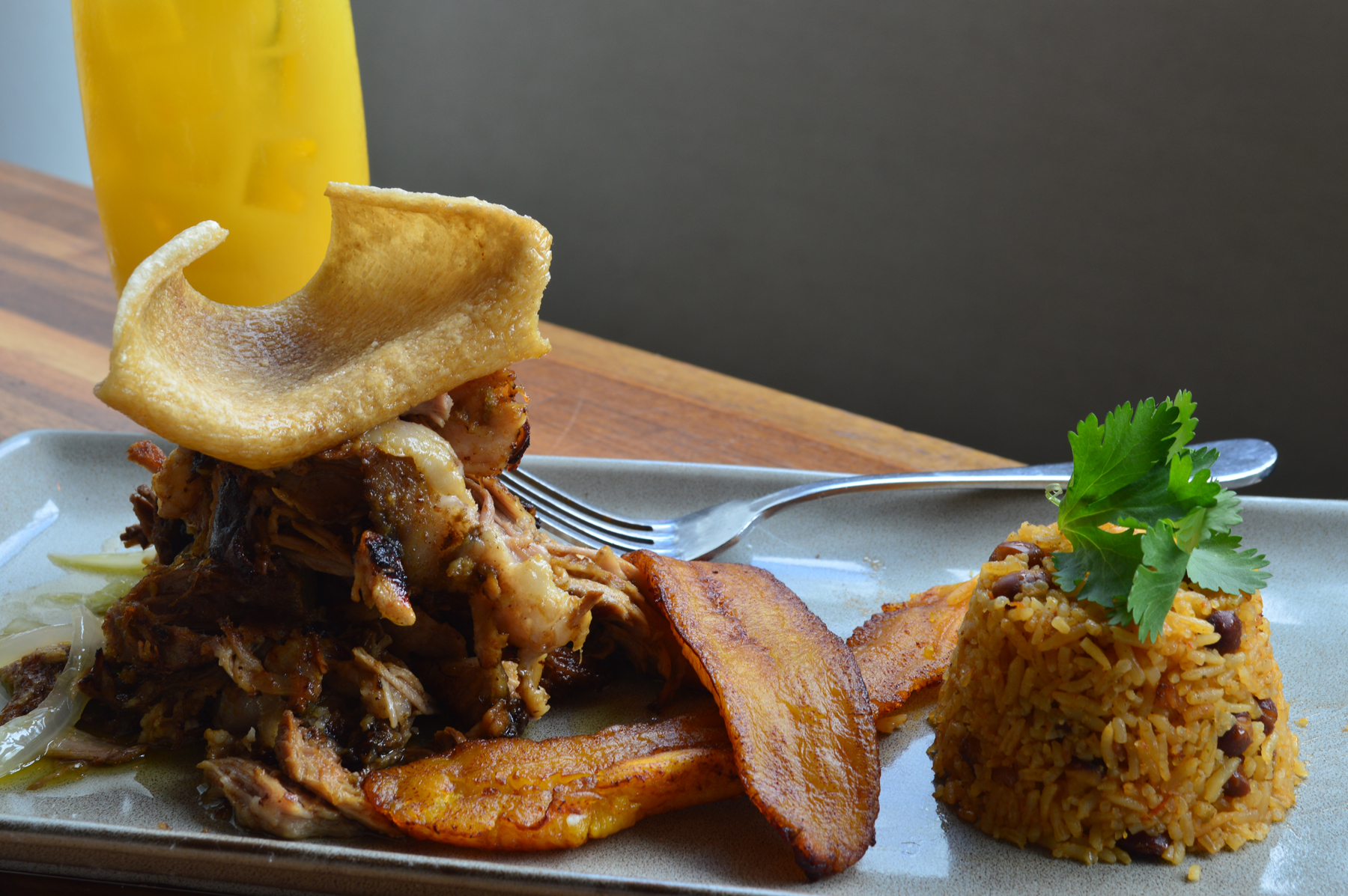 Solis, who also owns El Sol, decided to branch out to Cuban food because he's always enjoyed the cuisine and wants "to bring different cultures to this block." To run the kitchen, Solis tapped chef Joseph Osorio, who had been his sous chef at Ceiba and then at District Commons. Little Havana's menu incorporates recipes from Osorio's Cuban godmother (who defended his decision to become a chef to his family) as well as influences from his Colombian heritage and New York upbringing.
Expect to find Cuban staples such as empanadas, slow-braised ropa vieja short ribs, and vaca frita (Little Havana's rendition involves pan-fried rib-eye accompanied by mojo, a citrus-garlic dipping sauce). Among the Colombian-influenced menu items is the lengua (tongue), which is pressure cooked, bathed in lemon and a tomato-onion creole sauce, then braised.
Less traditional is a chimichurri-topped burger with the option to substitute fried plantains for hamburger buns. Osorio has also created "Cuban rolls," a crispy cross between a cubano sandwich and a spring roll. Of course, there's a regular cubano, too. The pork uses a bitter orange and beer marinade recipe from Osorio's godmother. Once, he says, she spent three hours on the phone with him, instructing him on the proper way to prepare the pork butt.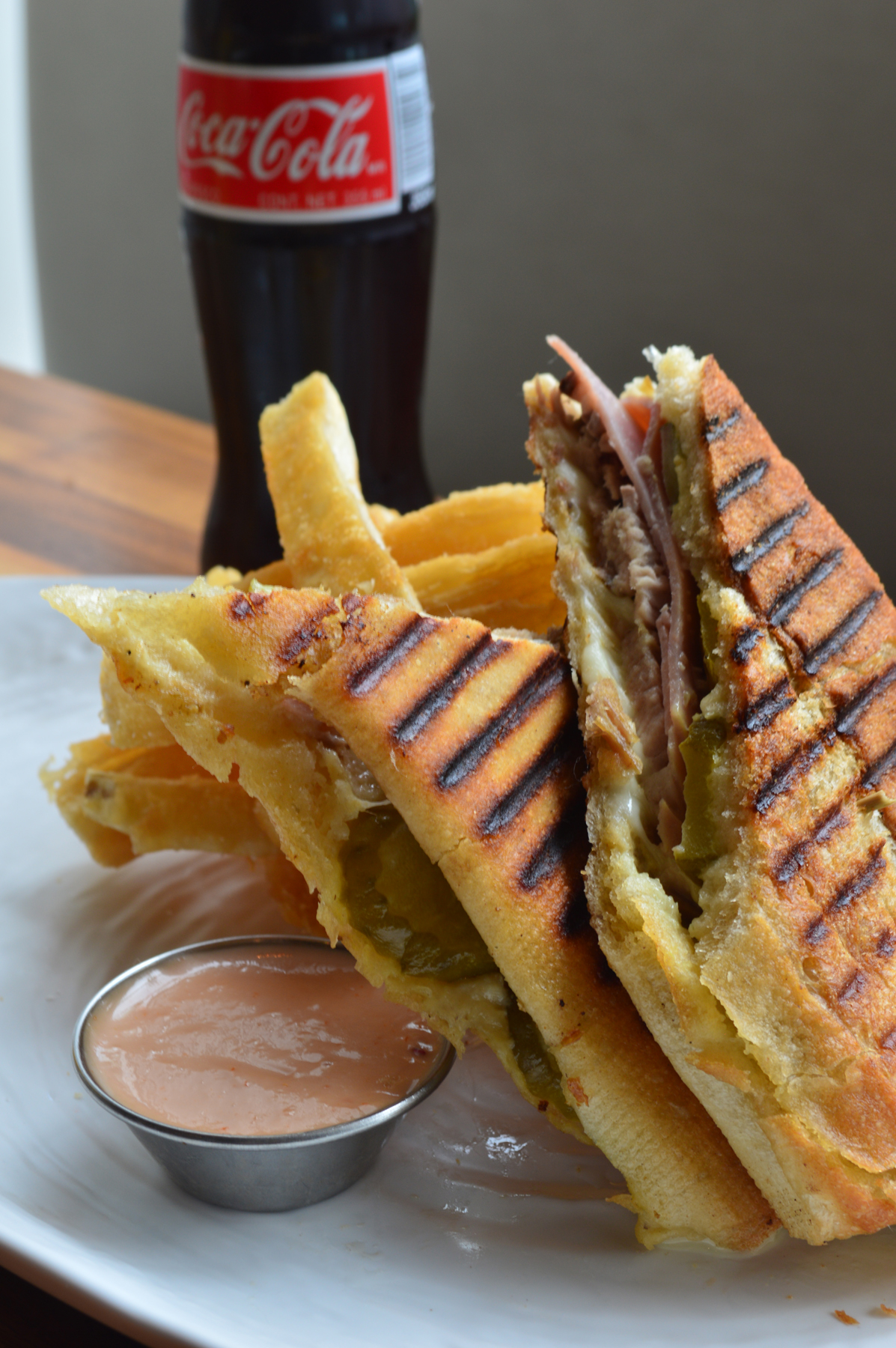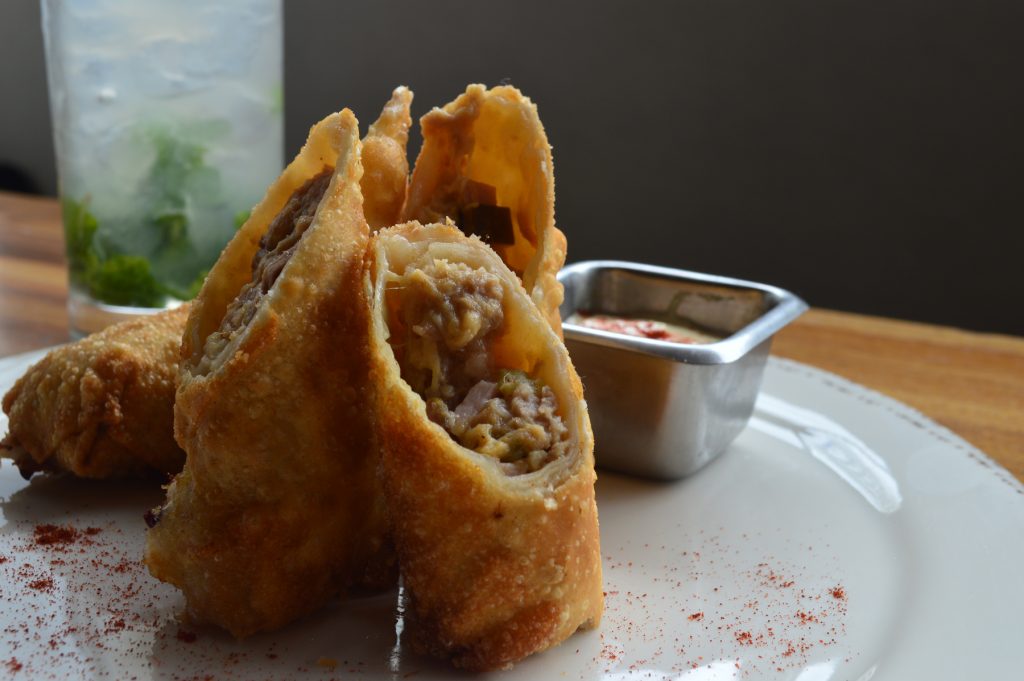 Copycat Co. veteran Heriberto Casasanero has created a fruity, rum-heavy drink menu, which includes beachside favorites like piña coladas and daiquiris. You'll also find creations like "El Balsero" (aged rum, Kahlúa, almond syrup, and angostura bitters), whose name refers to immigrants who raft from Cuba to neighboring countries. A couple drinks will be served, tiki-style, in frozen, hollowed-out coconuts and pineapples. Beer lovers will have their pick of local and Puerto Rican brews.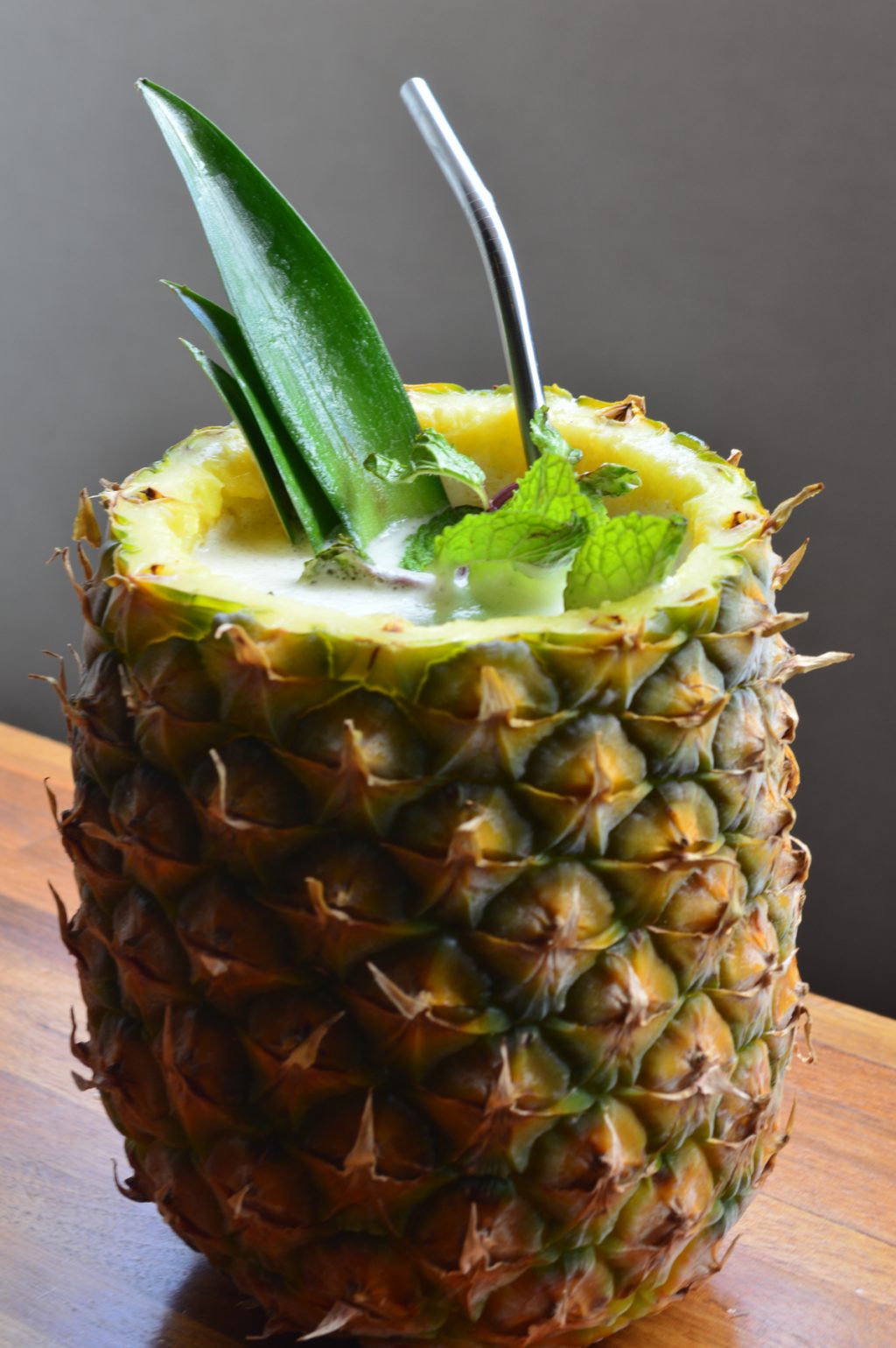 In the coming months, Little Havana will start serving breakfast, lunch, and coffee. They'll serve pastelitos (Cuban pastries filled with guava or cheese), coffee, freshly squeezed orange juice. Yes, there will be wi-fi.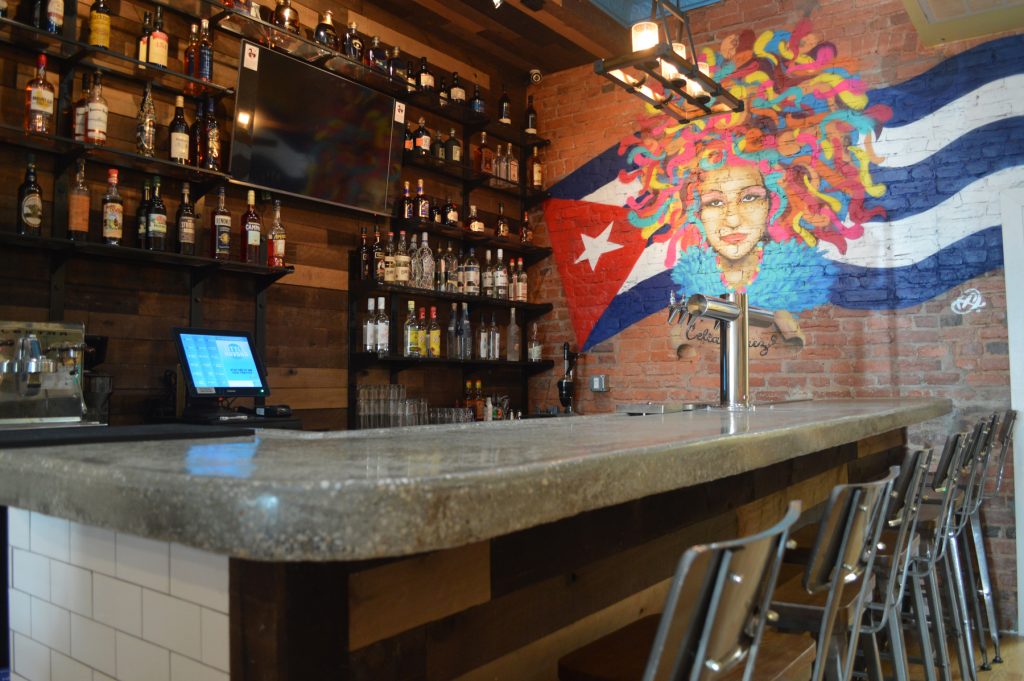 The inside of Little Havana, says Solis, is intended to have a "tropical" vibe. They've saved the ceiling tiles from the space's previous incarnation as a supermarket but glossed them teal. There's an open kitchen in addition to a larger kitchen in the back.
Ernesto Zelaya, the artist responsible for the Paul Robeson mural on U Street, livened up the exposed brick walls with murals of the capitol building of Havana, a sunset on a Cuban street, palm trees, and the restaurant's name. Celia Cruz, whose music and other salsa hits will be on rotation, overlooks the bar. Osorio's godmother is on the wall too, watching over the kitchen.
Little Havana. 3704 14th St., NW.