At first glance, the food at the annual Montgomery County Agricultural Fair looks pretty…un-carnival-like. Zoodles? Goat cheese and crackers? Fried BROCCOLI? But fear not, there are still several day-worth-of-calories treats to try before the festival winds down on Saturday. Some of the most outlandish: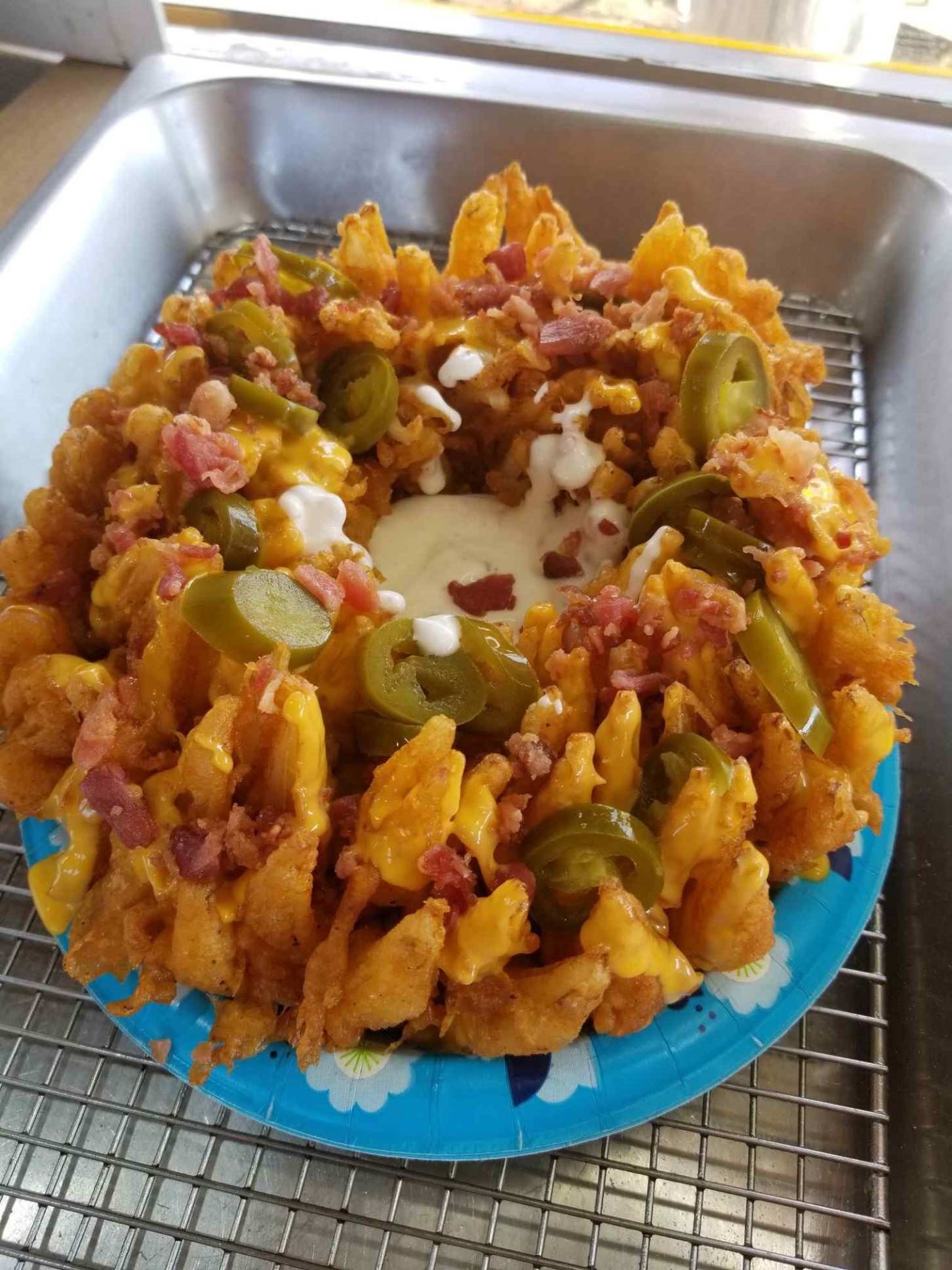 1. Loaded Onion
Little Richard's Amazing Onion Stand
This dish makes Outback's bloomin' onion look as minimalist as a Rothko. The deep-fried bulb is doused with melted cheddar, bacon bits, and jalapeños, and served with (what else?) ranch for dipping.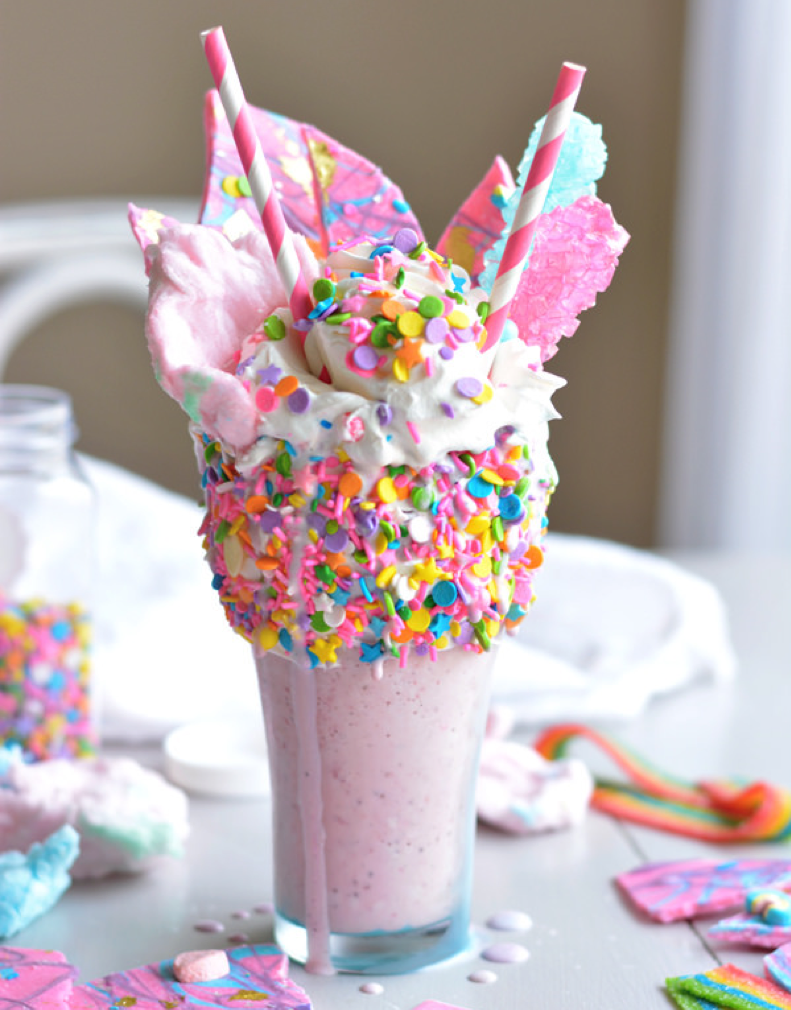 2. Unicorn Milkshake
Timmons Ice Cream Stand
Not even an old school agricultural fair is immune to millennial marketing. Here, a strawberry and vanilla shake is garnished with Insta-worthy rock candy, sprinkles, and a lollipop. Oh, and a #savetheturtles paper straw. 
3. Unicorn Candy Apples
See unicorn milkshake above.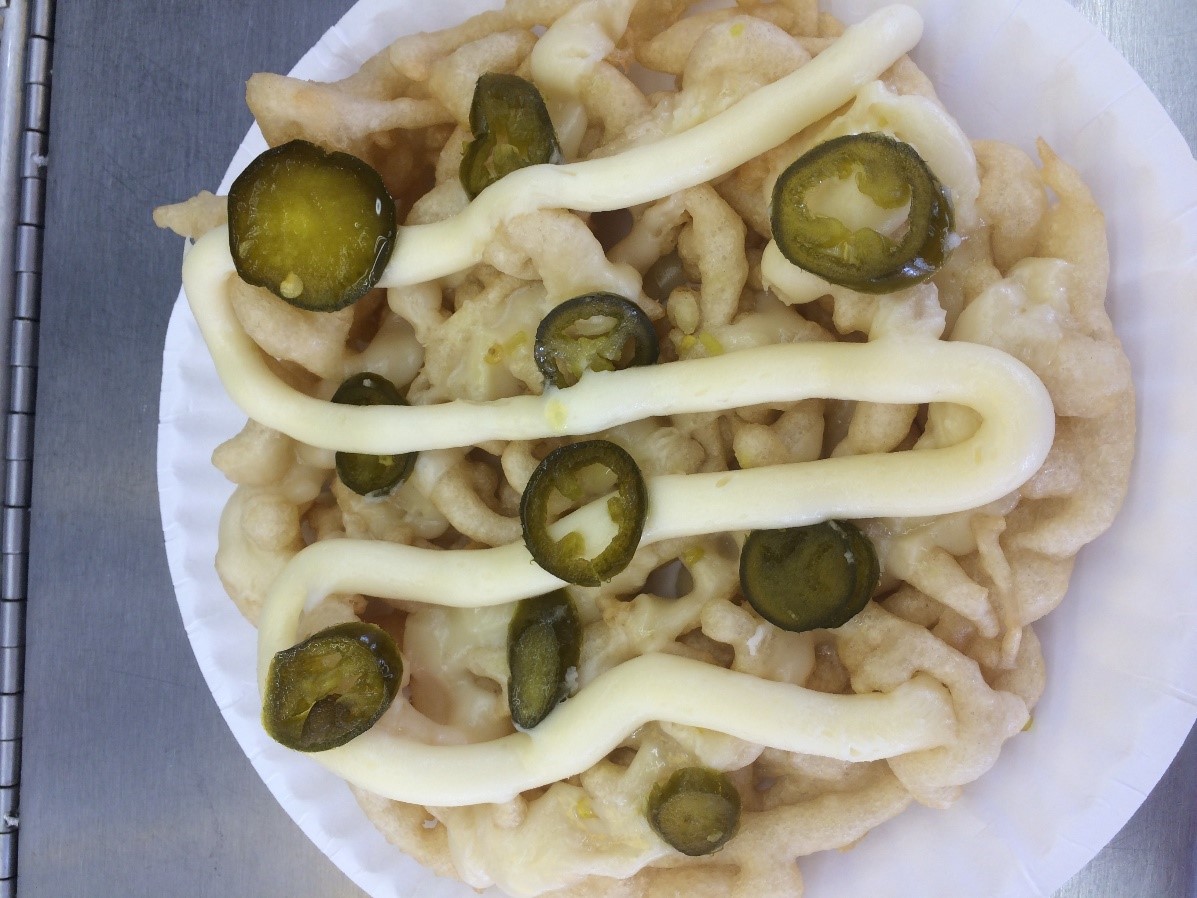 4. Jalapeno Funnel Cake
Wensil
Candied jalapeños and cream-cheese glaze form what looks like a road map to vomtown.
5. Krispy Kreme Doughnut Cheeseburger
Phelps Concessions*
It's like if a Luther and a Shackburger had a threesome with a fried egg.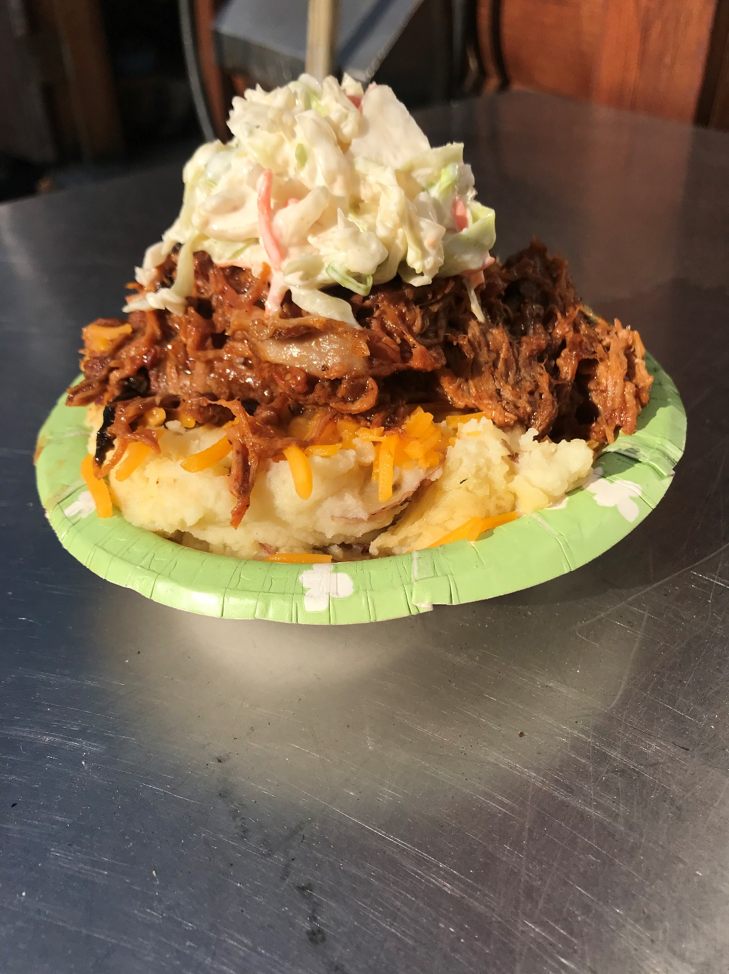 6. Log Cabin Stand
Piled Pig
Don't think of this as eating a log cabin (though it may feel like it later). Think of it as a barbecue sundae with mashed potatoes, shredded cheddar, pulled pork, and a slaw "cherry" on top.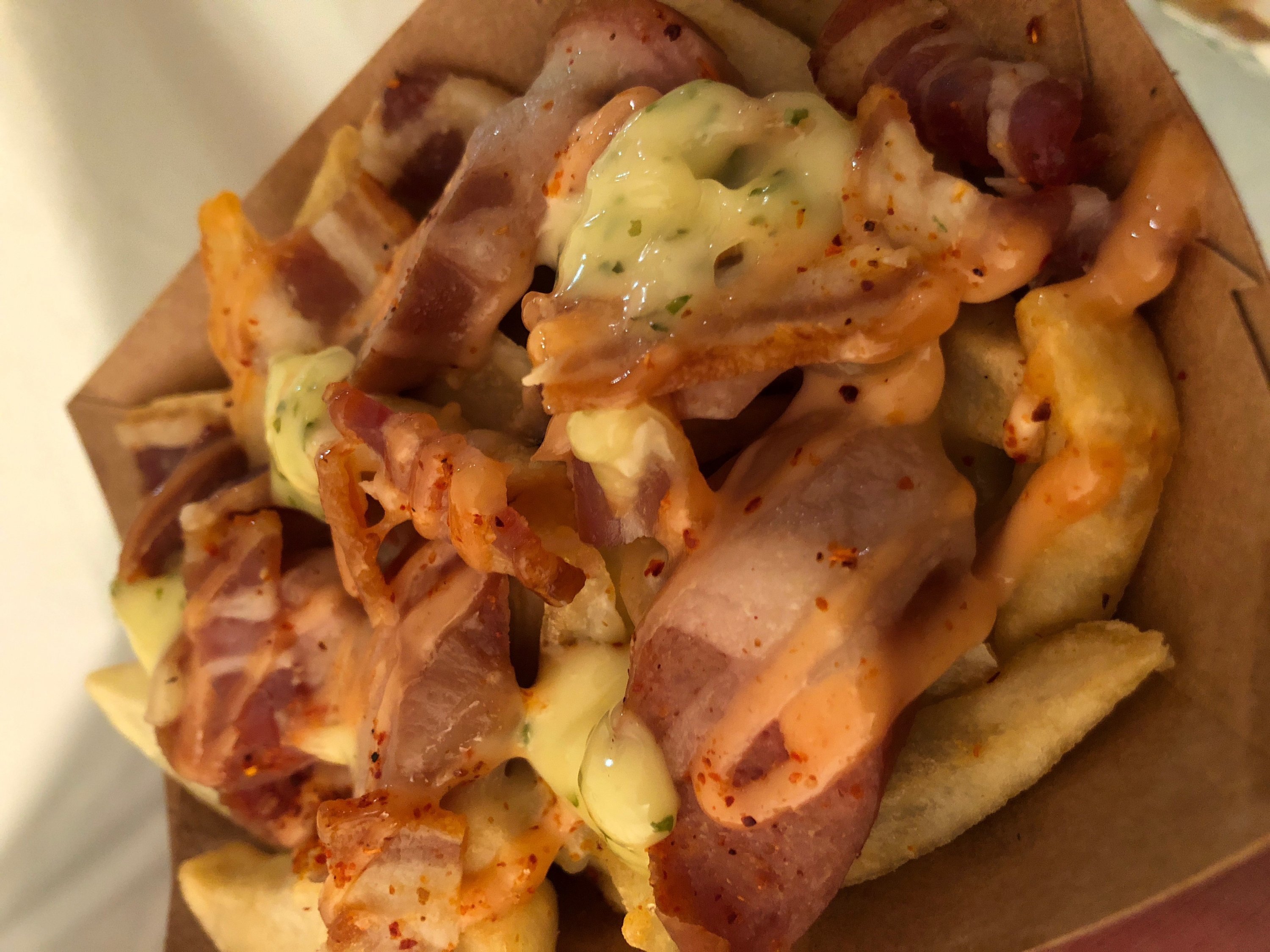 7. Salchipapapas ("Crazy Fries")
Mercado Street Food by CapMac
Honestly, there is nothing bad-sounding about fries topped with potato chips, a Roseda Farms hot dog, garlic-cilantro sauce, salsa rosada, cheese, and bacon. In.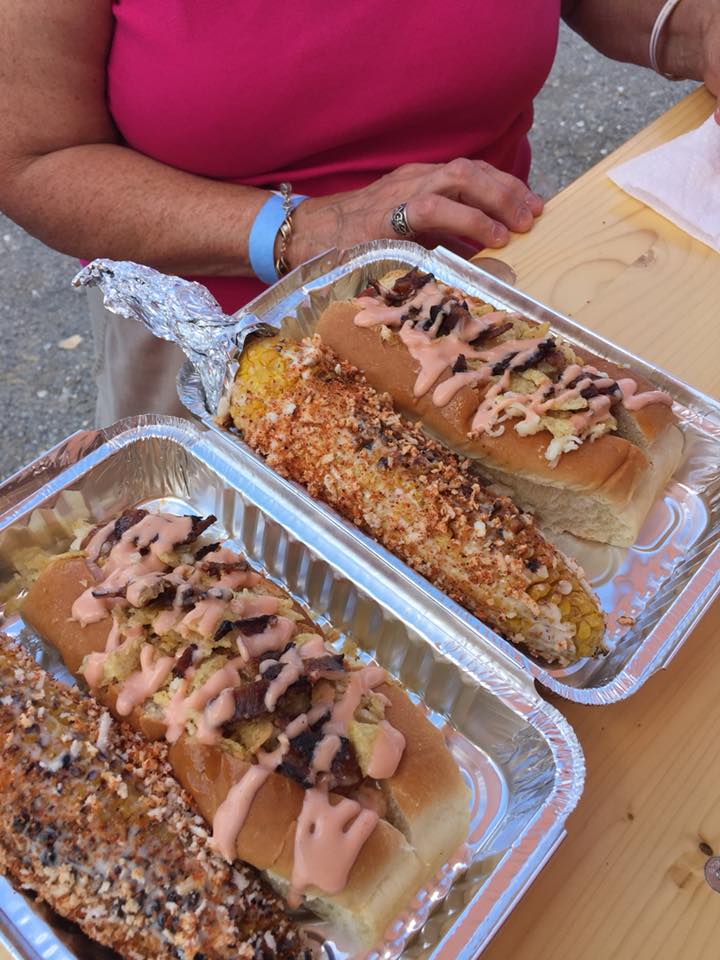 8. Colombian-Style Hot Dog
Mercado Street Food by CapMac
You think shaved quail eggs have no place at a county fair? You'd be wrong. The cheffy ingredient adorns this locally-sourced dog, along with melted cheese, crumbled chips, candied bacon, salsa rosada, garlic mayo, and pineapple sauce.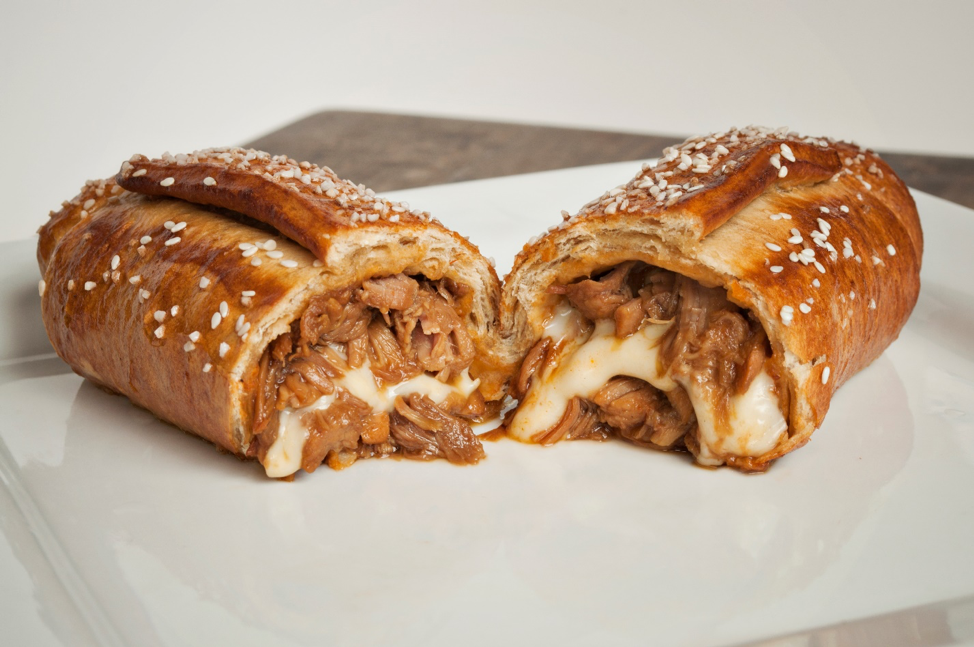 9. Buffalo-Chicken-Stuffed Pretzel
Pretzel Revolution
A page out of the old Cheesecake Factory handbook.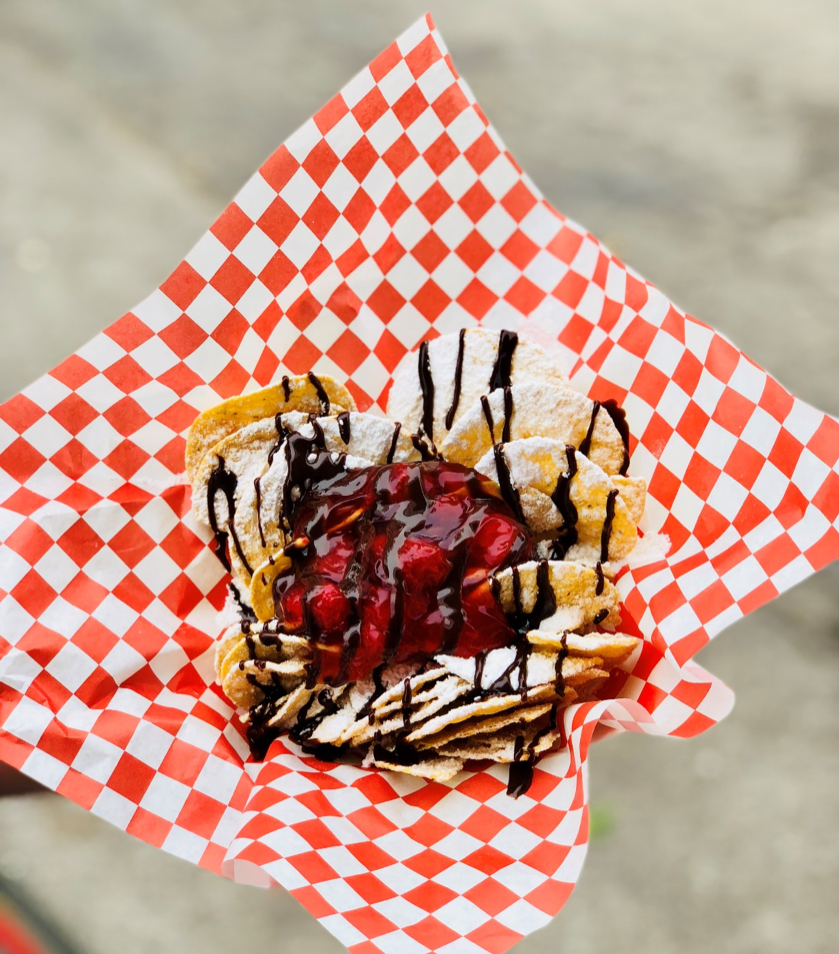 10. Dessert Nachos
Timmons Funnel Cake Stand
If you ever wondered what tortilla chips would taste like with chocolate sauce, strawberries, and powdered sugar, here's the answer. Probably best pre-gamed with some strawberry kush.
Honorable, Alka Seltzer-worthy mentions: The two-foot-long sausage with bacon, mac' and cheese, pulled pork, and slaw at Smokin' Joe's Barbecue; the mac' and cheese-stuffed pretzel at Pretzel Revolution; and the deep-fried peanut butter and jelly sandwich at Deep Fried Candy.
*An earlier version of this post misidentified the vendor behind the Krispy Kreme cheeseburger that is pictured—it is Phelps Concessions, not Little Richards.