If you love a dainty dress and a vibrant bikini, you're in luck: Cynthia Rowley, the clothing designer known for her colorful personal style and dressing stars such as Sarah Jessica Parker and Gwyneth Paltrow, recently opened a 1,125-square foot store at 3306 M Street, Northwest, in Georgetown. It's part of a strategy of short-term leasing that Rowley calls "nomadic retail." The strategy relies upon e-commerce data to indicate areas with high brand engagement and interest, like DC and, specifically, Georgetown. The Washington Business Journal reports that the brand is one of several such stores to experiment with this leasing style in the Georgetown area. This outpost, which opened August 8 and has a lease at least through this winter, brings the number of Rowley's stores nationwide to ten. 
Rowley has big plans for the M Street outpost, which include bringing in collaborators such as Lingua Franca for partnerships and in-store events. The designer spoke with Washingtonian about what she wants DC shoppers to be excited about, why she no longer feels like a "lone wolf," and why the present is the best time to be working in fashion. 
Why did you decide to open in Georgetown?
We've been opening a lot of stores recently and have a new strategy that I'm calling "nomadic retail" where we're taking the data from our e-commerce and applying it to brick-and-mortar. Most of our stores are short-ish term. We've had a ton of interest and engagement in the DC and specifically the Georgetown area. 
What part of your collection do you think will resonate most here in Washington?
Our brand is known as this mix of sporty and pretty. We do a lot of swimwear and also surf, so wetsuits and things like that. We're maybe better known for all the pretty dresses that we make that are perfect to wear to work and have a more feminine aesthetic. We're just trying to balance and grow both sides of the brand: the urban working woman and the sportier, beach-ier part of the brand.
Your namesake brand has been around for a while. How do you make sure you're growing and evolving?
I think it's really important to be true to yourself, but experiment often and introduce new things. We've done a ton of collaborations too—we did one with Goop, and we're just about to do one with the fitness brand Bandier.  We did a men's collection this summer which was new—board shorts and T-shirts for the dudes. I'm always game for any kind of new introduction. I basically always say yes. I just think it's a really fun way to expand your creative thinking.
Shonda Rhimes wrote a book about always saying yes!
It's kind of my philosophy. I think I stole it from Andy Warhol though. He said "say yes to everything," and that makes so much sense to me. If you say yes, you never know what's going to happen. If you say no, that's the end of the story. I'd rather take a chance and then maybe something amazing happens. If it's not good, hopefully it's short-lived and you move on. 
Yeah, I'm so proud of her. We made that video because we thought it was kind of the perfect mix of the sporty and pretty and it was kind of funny, too. She just launched right before the Fourth of July, then had a second drop a couple of weeks ago and now she's working on her third. She's studying film at the University of Southern California and is really interested in fashion because it's storytelling. 
What's it like to have someone with that skillset in your family?
We have fun working together. It's a little tough love, too. She does do her collection herself, so that's all her thing and I try not to get too involved. But we definitely share a lot of skills and learning—I have the old skill set and she has the new.
It seems like the lines between fashion and literature and film are all blurring—take for example, Rodarte's recent feature film "Woodshock." 
Exactly. It's exciting. We just did a little surf camp film that we're just starting to share now on IGTV.  I think the future is not in still photography, it's definitely in filmmaking.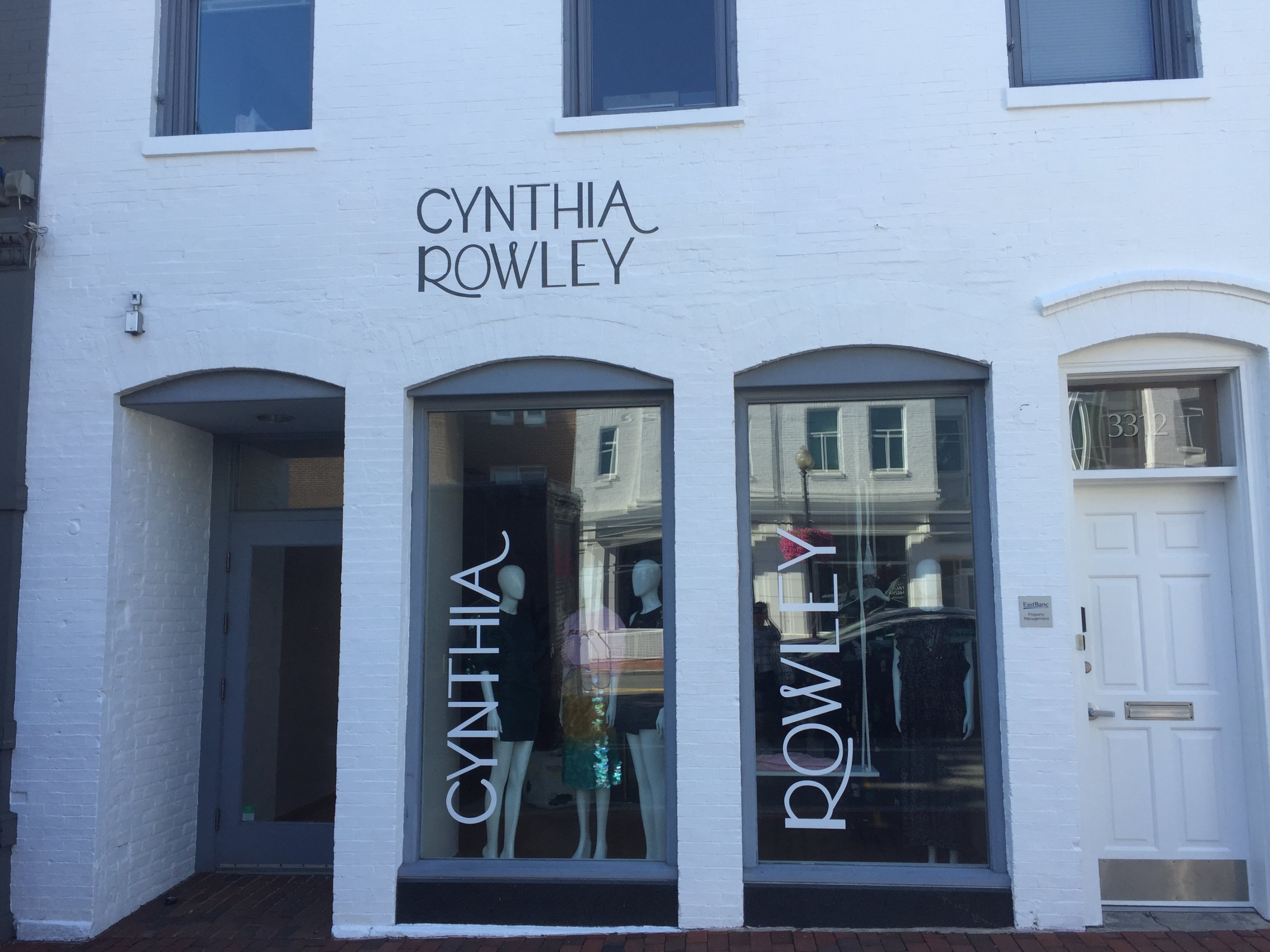 Is there anything you've seen recently in fashion that you're really excited about?
I said 'we're never going to have another runway show,' but… we're going to have another runway show in September during Fashion Week. I just think there has to be movement when you're showing new work. It's almost like you get to capture more of the excitement and the movement and the flaws. All of those things illustrate the creative process more than a perfectly edited lookbook shoot.
You mentioned how having movement and flaws and showing a different side to the clothing is important to you. Has the rise of Instagram and other types of social media in fashion changed the way that you've been marketing or approaching your looks?
I definitely think Instagram has made fashion more fun and funny and personal. Like you said, I've been around a long time and I've watched fashion change from being this sort of single-minded, egotistical way of creating a collection where it's sort of 'my way or the highway' coming from the designer, and now we're able to create a conversation. I listen to everything on social media. Our e-commerce has gotten really robust and along with that, you hear everyone's comments, both good and bad. We now have extended sizes in surf and swim and now we have that on our website and in our stores because people were asking why we weren't making extended sizes. All of those things are things that have come from us being able to have a conversation with the consumer and our audience.
How would those conversations happen before social media?
They kind of didn't happen. There's no filter anymore. Now you get more of a collective voice when you're listening. The consumer is talking directly to us and isn't going through this third party. I love it. I feel like it's never been a better and more exciting time to be in fashion.
Really?
Really, it's true. All the negative people can do something else [laughs]. It's great when you have something new to just be able to put it out there in a way that's so easy for people to see. Being able to tell your story and put out new work has never been easier. I do think there's a great spirit of collaboration. There are women business owners helping other women business owners, and I think the female-founder bond has never been stronger. I feel like fashion used to be super competitive and had no sense of humor: it was just a really serious business. It's fun now, it's all changed. You get to do things with people you like and like-minded brands and share your learning and your contacts. It's a great spirit of collaboration that I've never seen before.
It seems like we hear more about female CEOs than ever before. That must make for a cool creative environment.
It's inspiring. I used to feel kind of like the lone wolf. I was always a little bit of an outsider in the fashion industry. We used to do crazy things. I'm a real daredevil kind of adventurer. That doesn't stop in my free time and it seeps into company culture and even my runway shows. We've taken some risks and that's probably not the best thing to do when you only get one take for a fashion show. 
That speaks to what you were saying before about blurring the lines between all these different things and delivering the best possible experience.
It almost seems unimportant to talk about color trends or silhouette trends, because everything is available and out there now, and it's all great. I feel like it's about the story you're telling, building a relationship with your audience and nurturing that.
Who is your dream client to dress?
We dress a lot of cool girls. We just dressed Janelle Monáe for a few things and that was epic. She's rad. We also dressed Maya Rudolph, she's a friend of mine. I love the funny ladies.
As long as you're funny, Cynthia will dress you!
Tell me a joke and I'll give you a dress. You can shoplift if you do some stand up [laughs]. I'm joking!
This interview has been edited and condensed.
Cynthia Rowley: 3306 M Street, NW; (202) 768-5916; open Monday through Saturday from 10 AM to 7 PM and Sunday from 12 PM to 6 PM.