Audie Cornish is in the wrong office. She's standing in BuzzFeed News's Dupont Circle digs when everyone knows she's supposed to be across town at NPR. But this meeting on a rainy summer day doesn't mean her familiar voice is leaving All Things Considered, the flagship NPR news program that Cornish, 38, has cohosted since 2011.
Instead, she's here to talk about a new side project, Profile—a BuzzFeed-produced weekly video show that appears Sundays on Facebook. Each episode finds Cornish interviewing one guest at length, including Queer Eye star Jonathan Van Ness, Chelsea Handler,and Terence Nance, creator of the new HBO show Random Acts of Flyness. Between these two gigs and her occasional job doing Q&As for the New York Times Magazine, she has become one of Washington's most thoughtful interviewers. So when we sat down to interview her, things quickly got a little meta.
What's a killer way to start a Q&A with somebody?
Oh, my gosh. That's a good question.
You must have some kind of strategy.
I do so many different kinds of interviews. How I speak to somebody who's media-trained, like a politician or a CEO, is so different from what it's like speaking to a voter on the trail. My guiding principle at first is just to make it clear to the person that we're going to have a conversation.
You opened the Jonathan Van Ness interview by asking about his family's not-insubstantial TV and newspaper company, which isn't something he's talked about much.
That was something that, when I read it, I thought: This guy being in the [entertainment] business is not such a stretch. Maybe NPR trains you for that—finding that little bit of information that makes people do the head tilt and say, "Huh! I didn't know that." That's my idea of getting a little golden nugget.
Van Ness definitely knows how to handle an interview. How do you dig below that kind of training?
Listening is underrated. When you really listen to somebody's answers, you can find something in their inflection or in how they've answered your question that training can't cover up. Sometimes what people don't reveal is just as revealing as what they do. Not every question gets answered every single time. That's what we want, but it doesn't always happen. And sometimes that's just as telling.
Maybe it's not so bad to have an administration that forces everyone to make the case for why things should be the way they are.
Do you have any models for interviewers, or people you think are great on television?
I always say Howard Stern, which people think is weird. But he gets information out of people, and he's surprisingly persistent in follow-ups. I grew up as a listener. It was the '90s, right? We all listened to that kind of shock-jock radio. Gayle King of CBS said something to me that I found really valuable. When young people come up to her and say, "I want to be just like you," she says, "Don't. You need to be like you." That's been really helpful to me because it's very easy to look at all of these fantastic, famous interviewers and think: I want to be like that person. The only way to be good in this space is to be yourself. Which is the corniest advice possible!
How do you juggle all these jobs?
I'm coming off of maternity leave and just have a kind of new energy and enthusiasm for my work. This feels like it's coming at the right time.
So you're not sleeping anyway.
Exactly. But it really is so much fun. Talk to me in a few months. Maybe I'll be like, "Oy."
What do you like about living here?
I really love the people in DC. I lived in Nashville, where everybody was a songwriter, everyone was a singer. Now it's kind of fun living in a place where people operate with a sense of mission. I know it's fashionable to look at politics and journalists and think it's an ugly House of Cards, Veep scenario. But I do think there are people here who care about the direction of this country.
I've heard more than a few journalists talk about how there's really only one story in Washington right now. How does that affect how you choose your stories and interview subjects?
There's no doubt that this administration is driving so much of how the political-reporting class is moving. And there is a sense sometimes of perpetual crisis that is unnerving and probably not good in terms of serving the public. Because if everything's a crisis, nothing is, right? We should be asking: Are there things this administration is questioning that should have been questioned a long time ago? Maybe it's not so bad to have an ad­ministration that forces everyone to make the case for why things should be the way they are.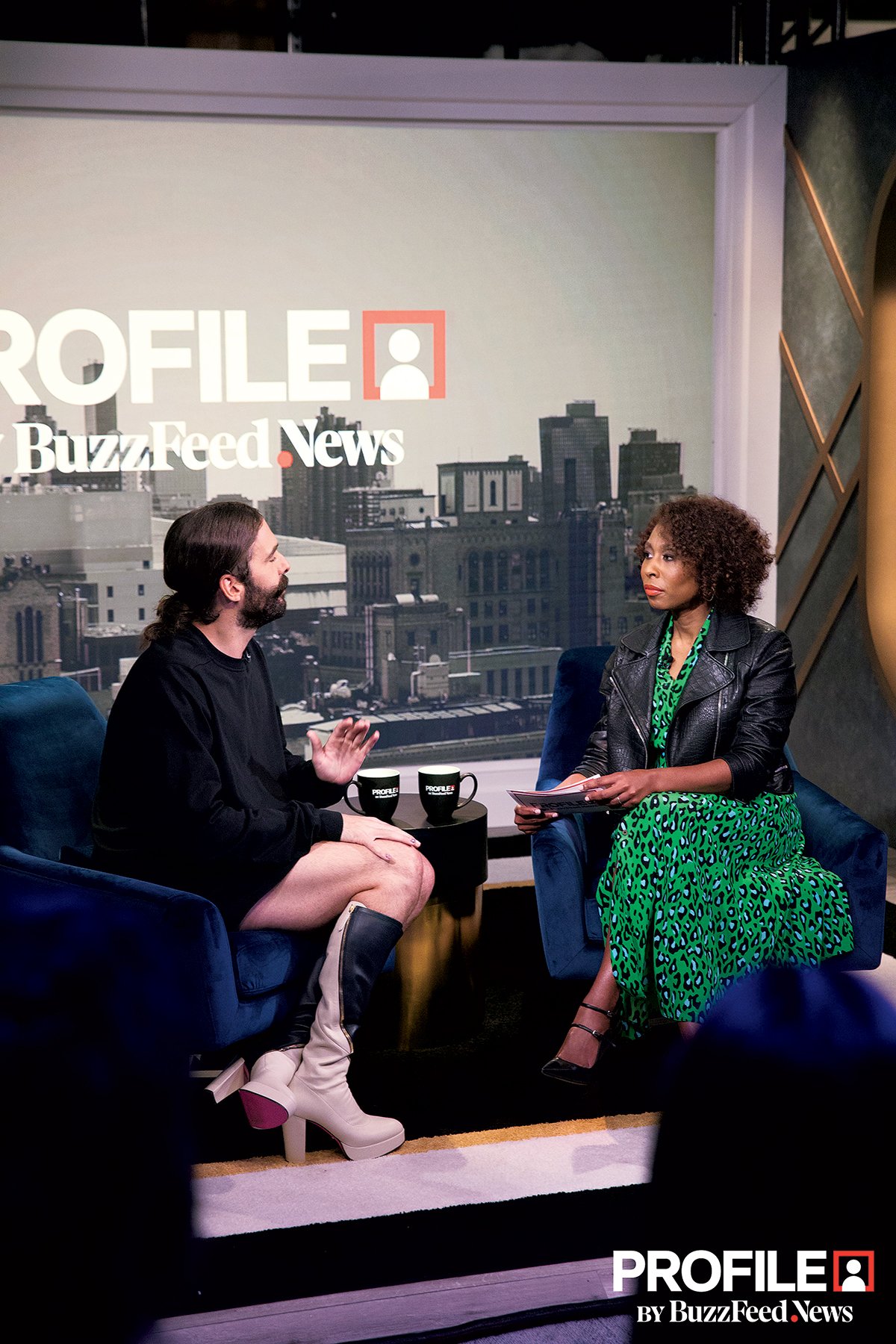 You live in Takoma Park. Is there any better place to be an NPR host?
I never get spotted there or anything like that. I'm from Massachusetts, and I sometimes am amused and bemused by the way people talk about Takoma Park like it's this ground zero of hippiedom. My husband's from Vermont, so we're well versed in the granola lands.
Do you plan to stay with NPR?
I love NPR. Everyone's doing work they care about. And you can make the case to do something that isn't on the front page, and people will find it of value. My coworker Renee Montagne just did an enormous series of stories about maternal health. Women came out of the woodwork to talk about their experiences with delivery and protecting their health and the obstacles they face. That isn't about Trump. It isn't about politics. It isn't about all the things right now we think we only care about.
What's been surprising to you about doing this show with BuzzFeed?
I need to put a few more under my belt to know. I do want to disabuse people of the notion that I would somehow be doing this to reach "a younger audience" because I'm at NPR and missing out on vast numbers of young people. Because Gen X and millennials are driving growth at NPR.
Are you a millennial?
Millennial-adjacent.
This article appears in the September 2018 issue of Washingtonian.