When pop-up shop Brief Assembly closed earlier this summer, the response from its loyal shoppers was swift.
"Everyone was like, 'What really happened? Why did you close?'" says Mallory Shelter, a DC jewelry designer and one-half of the shop's founding team. "It was always intended to be short-term…It was actually only supposed to be the month of December, and then it went really well, so Carolyn and I decided to keep it going a little longer."
"A little longer" turned into eight months as the store, which featured independent makers and wares from across the country, grew an established following. Shelter founded Brief Assembly along with Carolyn Misterek, the designer behind DC-based handbag line Matine in December of 2017. Located at 1287 4th Street NE, the store attracted foot traffic from nearby Union Market, offering shoppers leather goods, organic beauty products, and handmade jewelry, drawing in the same clientele that might stop into Union Market on a Sunday afternoon for Korean tacos and a browse through Salt & Sundry.
Alas, like a proper pop-up, Brief Assembly shuttered its doors on July 1st. But that wasn't the end for the jewelry designer, who was already working on her next project: a retail concept dubbed Shelter.
The eponymous jewelry store is set to open this Friday at 1258 5th Street NE, near Politics and Prose and O-Ku. The 1,087-ft space will include a storefront housing Shelter's jewelry designs alongside other brands, with a working studio in the back.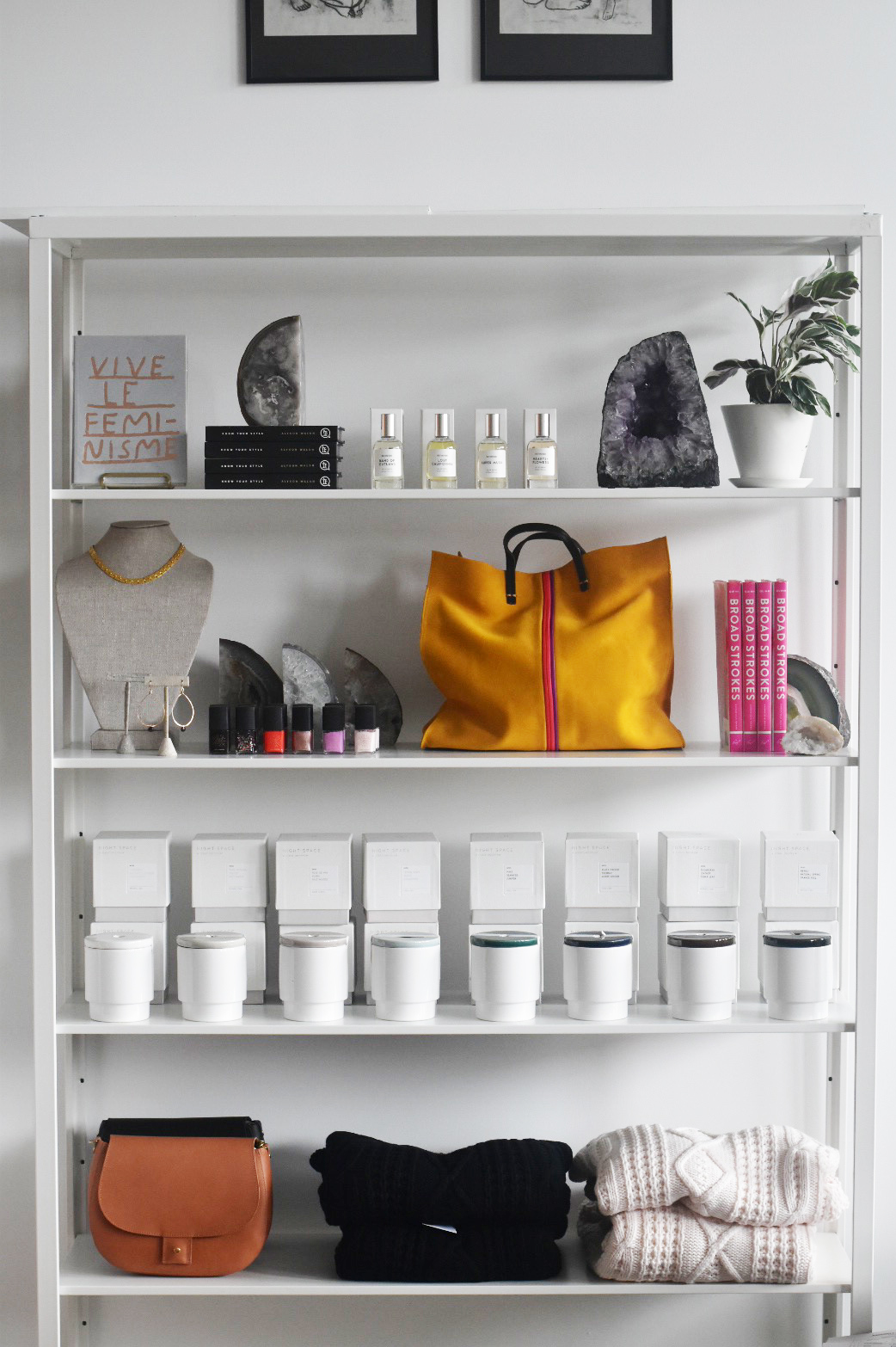 Shelter enlisted designer John DeNapoli of Edit Lab at Streetsense to renovate the space, keeping the original industrial windows, brick walls, and even some historic details, like the façade, which now divides the sales floor and the studio. She also tapped the team at Foxwood Co., a woodworking studio formerly based in DC that recently relocated to North Carolina, to create custom jewelry cases. Besides those simple elements, the store will be decorated with rocks and gemstones, keeping things neutral in order to better showcase the jewelry.
For Shelter, who got her start working on the sales floor at Salt & Sundry, the transition into her own space has been a long time coming. "I had always really loved retail, but I never thought any of this would happen," says Shelter. She started jewelry-making in middle school and the hobby eventually grew into an Etsy store before being picked up by Salt & Sundry. Though Shelter worked full-time in PR and marketing, she always maintained her creative practice, including a flourishing custom engagement ring business. At a certain point, maintaining both became too challenging, and she moved into jewelry-making full time. As she became increasingly aware of other designers and saw the way customers responded to her own pieces, she began to realize just how large a hole there was in the DC jewelry market.
"The impetus for Shelter was to create a space that introduced designers who have no representation in DC to the area," she says. "I had some amazing designers on my radar that I had admired for a while, that were doing not just engagement work, but really interesting jewelry designs, and I realized there's not a place in DC where people can buy a nice piece of jewelry—something that's good quality and feels different—that isn't just big box or cookie cutter."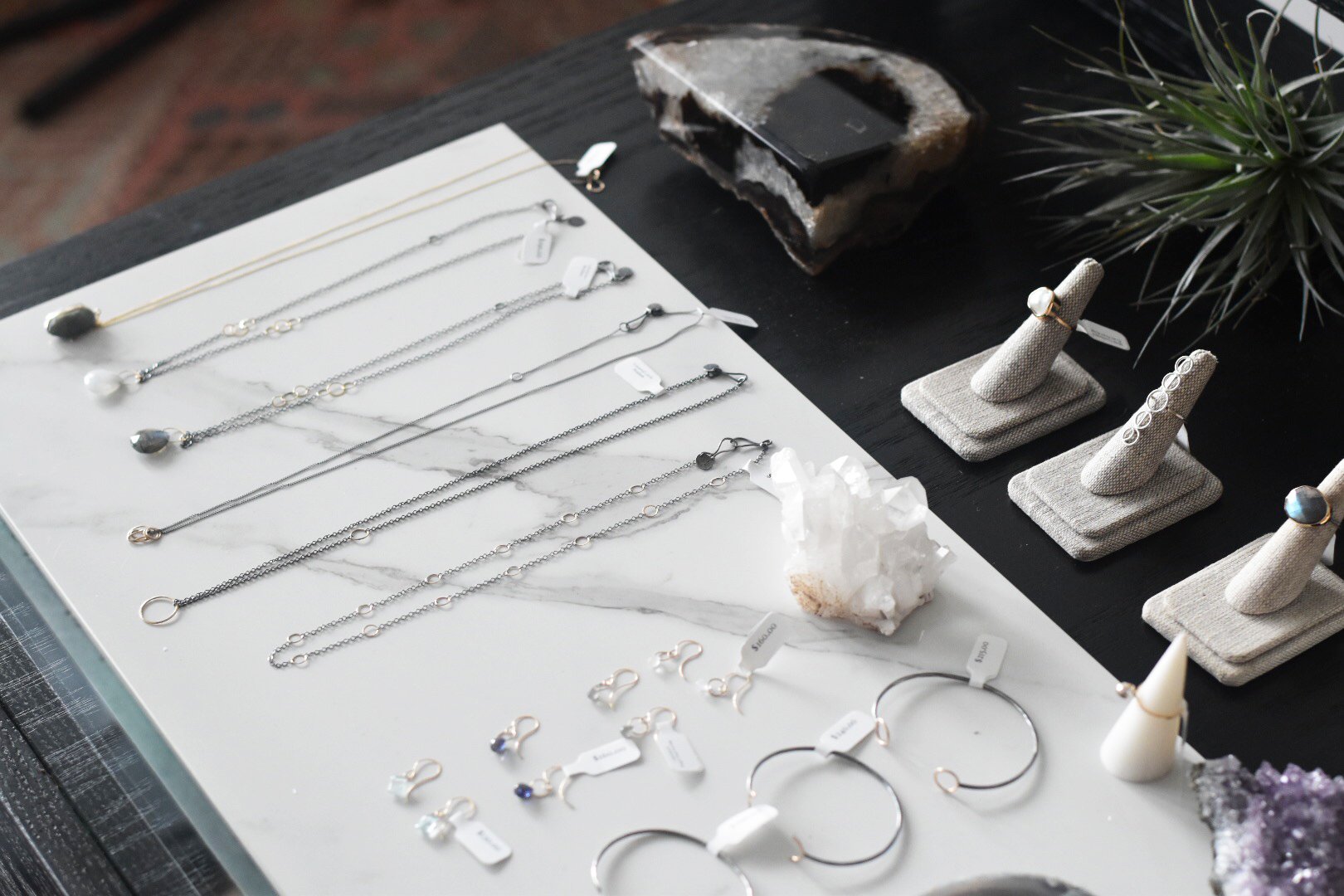 Shelter decided to focus on that elusive middle-range price point of jewelry that showcased individual craftsmanship without exorbitant price tags. Alongside her own label and found vintage pieces, inventory at the store will include designers like Melissa Joy Manning, Molly Debiak, Bario Neal, Ariel Gordon, Page Sargisson, and Sarah Swell. The store will also stock accessories like handbags and scarves, and a range of gifts like crystals, cards, books, ceramics, nail polish, candles, and perfume. In total, Shelter will house about 30 independent labels, with a focus on female designers. 
As for the store location, Shelter has long been committed to the Union Market District. She's lived in the neighborhood for ten years, forming deep connections with other makers and retailers in the community, many of whom have helped her grow her creative vision. The support helped her take the final steps even in the face of a daunting retail landscape that can sometimes feel hostile to small businesses.
"The community has been great. Not just jewelry designers, but designers and small business owners across the city have been instrumental in making this happen," says Shelter. "I've found everyone in the community just wants everyone else to succeed. It doesn't feel competitive, it feels like people have the greater city's interest in mind."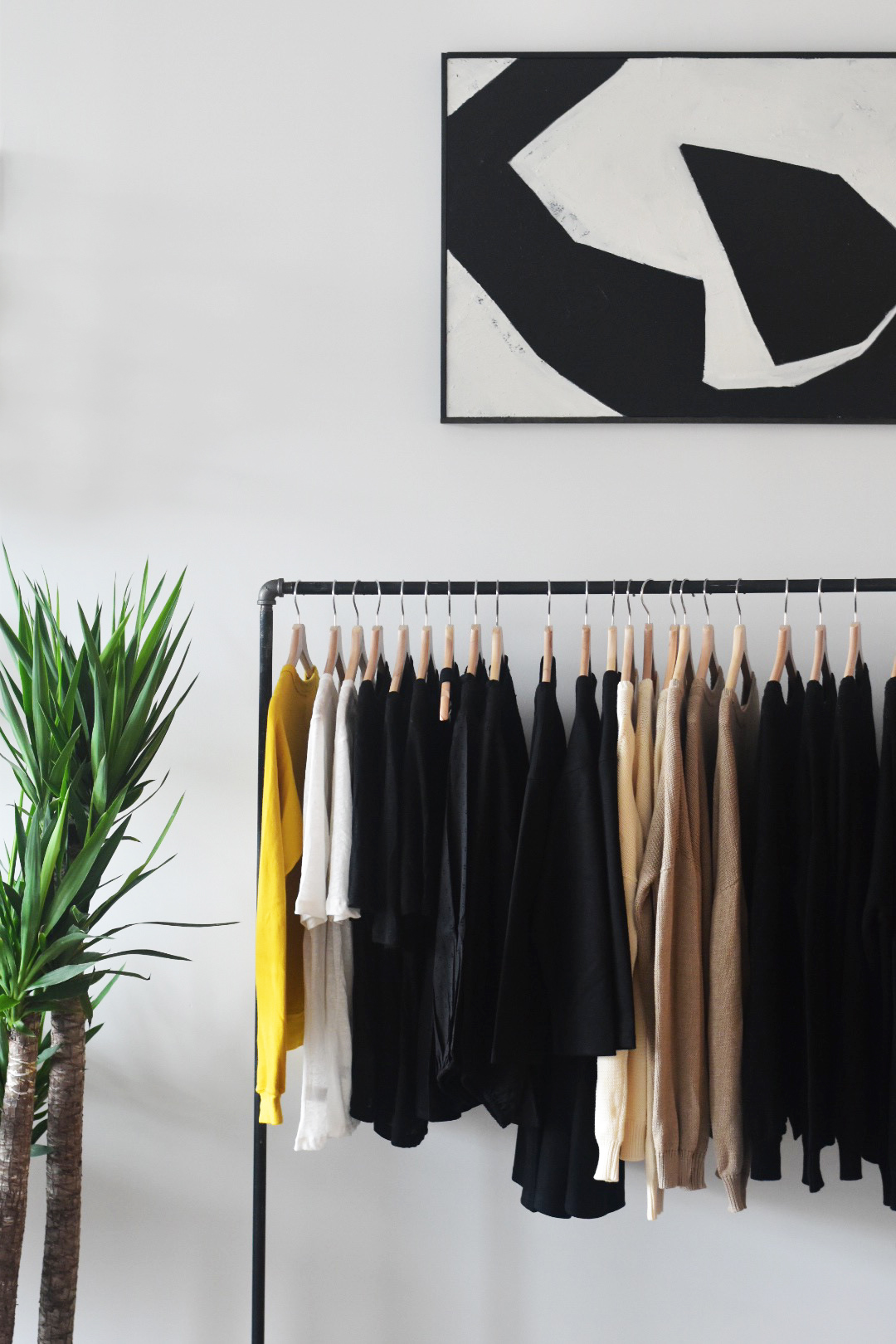 Shelter; 1287 4th Street NE, 202-548-0011; Open Wednesday-Saturday 11am-7pm, Sunday 11am-6pm, and Tuesday by appointment only.