Welcome to What's in My Gym Bag, a look at what trainers, coaches, and other health and fitness pros around DC keep on-hand when they're living out of a locker. What's in your gym bag? Email me at kolsen@washingtonian.com.
Who: Kathryn Zajac, 35
Does: Founder and owner of Ascend Cycle in Del Ray and mother of two
Approach to fitness: "For me, the best part of a good workout is the therapeutic release. I love the feeling of breaking a sweat, listening to motivating music, and clearing my head. I founded Ascend Cycle to give this experience to others and create a community of people who support each other, both inside the studio and out."
Camouflage Tote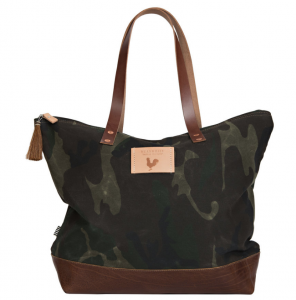 This tote, from Lynchburg-based company Meanwhile Back On The Farm, features weatherproof materials and an interior zip pocket for keeping hair ties and makeup separate from socks and cycling shoes. Camouflage Wax Canvas Adventure Tote with Leather Bottom and Zipper, $240, meanwhilebackonthefarm.com.
Cycling Shoes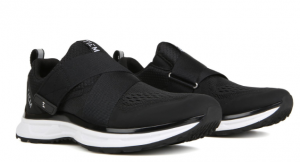 "Since I'm constantly transitioning between strength training and spin classes, I've always got mine in my bag. (You don't want to wear spin shoes outside, either.)" TIEM Slipstream Cycling Shoe, $125, tiemathletic.com. 
Water Bottle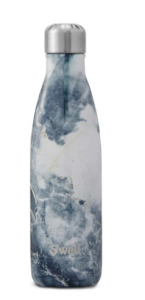 "This keeps both my water and wine cool!" S'well bottle in Blue Granite, $35, swellbottle.com.
Bento Lunch Box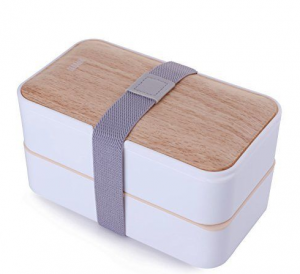 Zajac uses this bento box—currently sold out, sadly—for prepped mom- and kid-friendly snacks including fruit, cheese sticks, or roasted veggies. MERCIER Leak Proof Premium Bento Lunch Box with Cutlery Set, amazon.com.
Portable Applesauce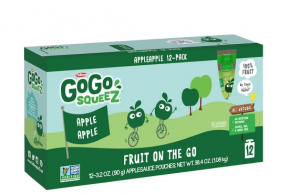 "This healthy, portable kids' snack is actually a great pre- or post-workout food, and paired with a cheese stick, it's the perfect combo of fruit and protein." GoGo Squeez Applesauce, 12 count, $8, target.com.
Face Mist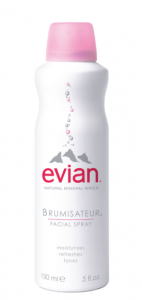 "Great for hot days at the playground or to refresh after a workout." Evian Facial Spray, $12.50, evianspray.com.
Mascara

"Doesn't smudge with sweat!" Trish McEvoy High Volume Mascara in Jet Black, $32, bluemercury.com. 
Hair Ties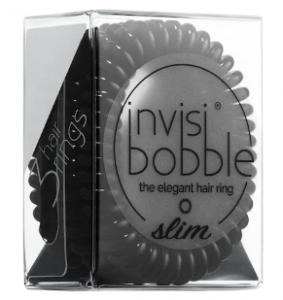 "These are always a must." Invisibobble Slim the Elegant Hair Ring, $8, sephora.com.
Baby Wipes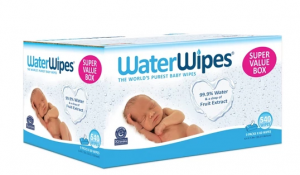 "I carry these for my two-year-old, but they're perfect to use as post-workout towelettes, too." WaterWipes Super Value Box, $33, target.com.
Dry Shampoo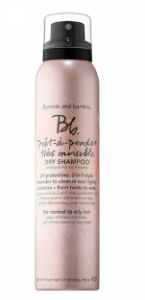 "Another must for any fitness coach, and it also helps take me from sweaty to mom." Prêt-à-powder Très Invisible Dry Shampoo, $29, bumbleandbumble.com.
Mic Covers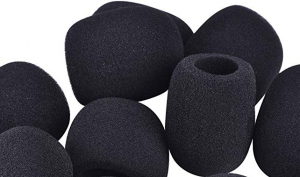 "They mysteriously disappear like hair ties, so as a fitness coach you can never have enough on you." Huele 10 Pack Foam Mic Cover Handheld Microphone Windscreen, $8, amazon.com.
Flip Flops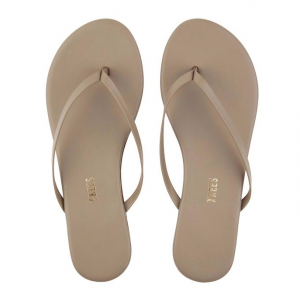 "I love supporting other local, small businesses, and TKEES are my favorite flip flops for running around in between Underground and cycling classes." TKEES flip flops, $50 at tkees.com or $30 locally at shoptheshoehive.com.