LeBron James has been in the news a lot lately. He's played his first few preseason games in a Lakers jersey and has been increasingly outspoken about his political views. The all-star player also created a lot of buzz with the first episode of his HBO series The Shop, a roundtable with some of the biggest names in sports and entertainment, in which the topics up for discussion range from police brutality to exiting a career gracefully.
In September, LeBron hosted rapper Drake, Washington Mystics forward Elena Delle Donne, and other celebs at the 14th Street location of Barber of Hell's Bottom. We chatted with shop owner Kelly Gorsuch about hosting the mega-stars for the episode, which airs Friday at 9:30 PM.
Did LeBron or Drake's people reach out to you to set up The Shop filming? How did this come about?
HBO reached out to us about a month in advance. They told us the name of the main guest but required us to keep that a secret—which was extremely difficult! We couldn't tell the salon and barbershop crew because they would never have been able to keep it a secret. Have you ever kept exciting news from anyone for a month? It's nearly impossible, but we managed.
What is it about your shop that made LeBron and HBO interested?
They were attracted to the design of our shops—each one is uniquely different. The size of the space on 14th Street was important for the large crew that is necessary to produce a high-caliber program like this.
What topics can viewers expect from this episode? Does it get as deep as the first episode?
We have a non-disclosure agreement, so we can't get into specifics about content. Obviously, the draw will be Drake and LeBron getting real about some mind-blowing topics. The two of them do get pretty heavy with their conversation and will probably break the internet. How often do you get to listen in on unfettered conversation between two people who may be the best who ever lived in their fields?
Drake and LeBron are featured—any other guest appearances we can look forward to?
Yes, other star NBA and WNBA players. I cannot wait to see what the final product is like when it airs.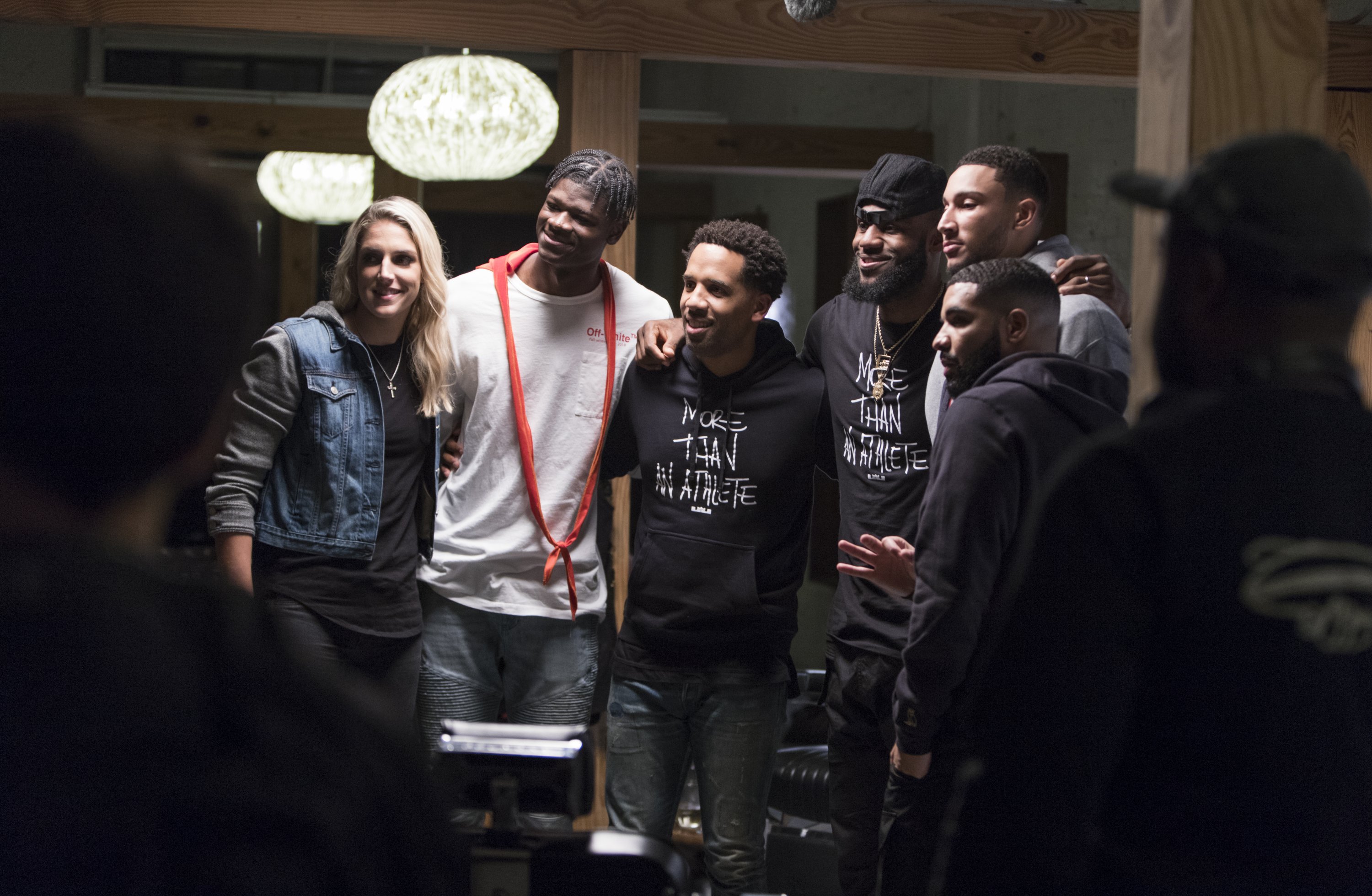 What does it mean that they chose our city, and specifically, 14th Street as the location for an episode?
DC has a really strong barbering culture that goes way back to before Barber of Hell's Bottom was even a dream of mine. And a lot of people don't know this, but The Grooming Lounge began in DC and essentially started a barbering revival in the United States.
The Barber of Hell's Bottom is lucky to have been founded in this city, and competing in this barbering culture forced us to grow into the shop that attracted HBO to us. But, to be real about it, I'd love to say it was all our city's barbering culture, but it may have been mostly a product of them making it work with Drake's schedule—he was in town for shows in that time window.
Did they actually get haircuts?
They travel with their personal barbers and they kind of get clean-ups during shooting. It is difficult to get your haircut over eight hours of shooting.
It looks like they were at the shop pretty late at night. What time was the filming?
Filming anything takes forever, I've learned. It is almost always an all-day thing. We locked up well into the night.
Are you a fan of LeBron and Drake? What do you think about LeBron being in a Lakers jersey now?
I'm a fan of anyone who's one of best to ever live in their field. I have so much respect for all that they've accomplished. I support LeBron making whatever move he wants. But needless to say—if an athlete is not in DC team colors, I'm not paying as much attention as I probably should be.
This interview has been condensed and lightly edited.