Raynold Mendizábal, the Havana-born chef behind Silver Spring's new El Sapo Cuban Social Club, likes to say that, when it comes to his love for food, he's "the ultimate cliché"–though his story is anything but ordinary.
It all started, he explains, thanks to his abuela, who ran a little restaurant in Cuba once upon a time. ("Everybody says this," he laughs.) The rest of Mendizábal's journey to becoming a chef is remarkable. A physics and math researcher by training, he fled Cuba in the summer of 1994, attempting a dangerous trip to the U.S. by boat. Dangerous and, at first, unsuccessful. He didn't make it onto American soil until the fall of 1995 after a year-long stay in a refugee camp in Guantanamo Bay.
For all its vicissitudes, the Caribbean crossing played an important role in setting Mendizábal on the path to opening his first restaurant, Silver Spring's Urban Butcher, and the neighboring Cuban spot that opens today.
"All the experience leaving Cuba, the experience in the trip and on the boat, it made me want to get out of academia, where I was, and experience life a little bit more," he says. "I fell in love with cooking, and 23 years later, here I am."
Though he originally had a more eclectic vision for El Sapo, Mendizábal ultimately settled on a menu that's rooted in tradition.  That means an abundance of classics like puerco asado (served with a bitter, orange mojo sauce); ropa vieja; and Cuban sandwiches, served with fries and smoked chili mayonnaise. The chef's favorite childhood dish is called rabo encendido (literally, "tail on fire"), a hearty stew featuring oxtails braised with habanero peppers, orange, and oregano. Hungry groups might want to tackle the $78 street food sampler, which includes, among other things, fried yucca, cod croquettes, tostones, beef empanadas, and a true comfort food heavyweight: pan con lechón (roasted pork on garlic toast).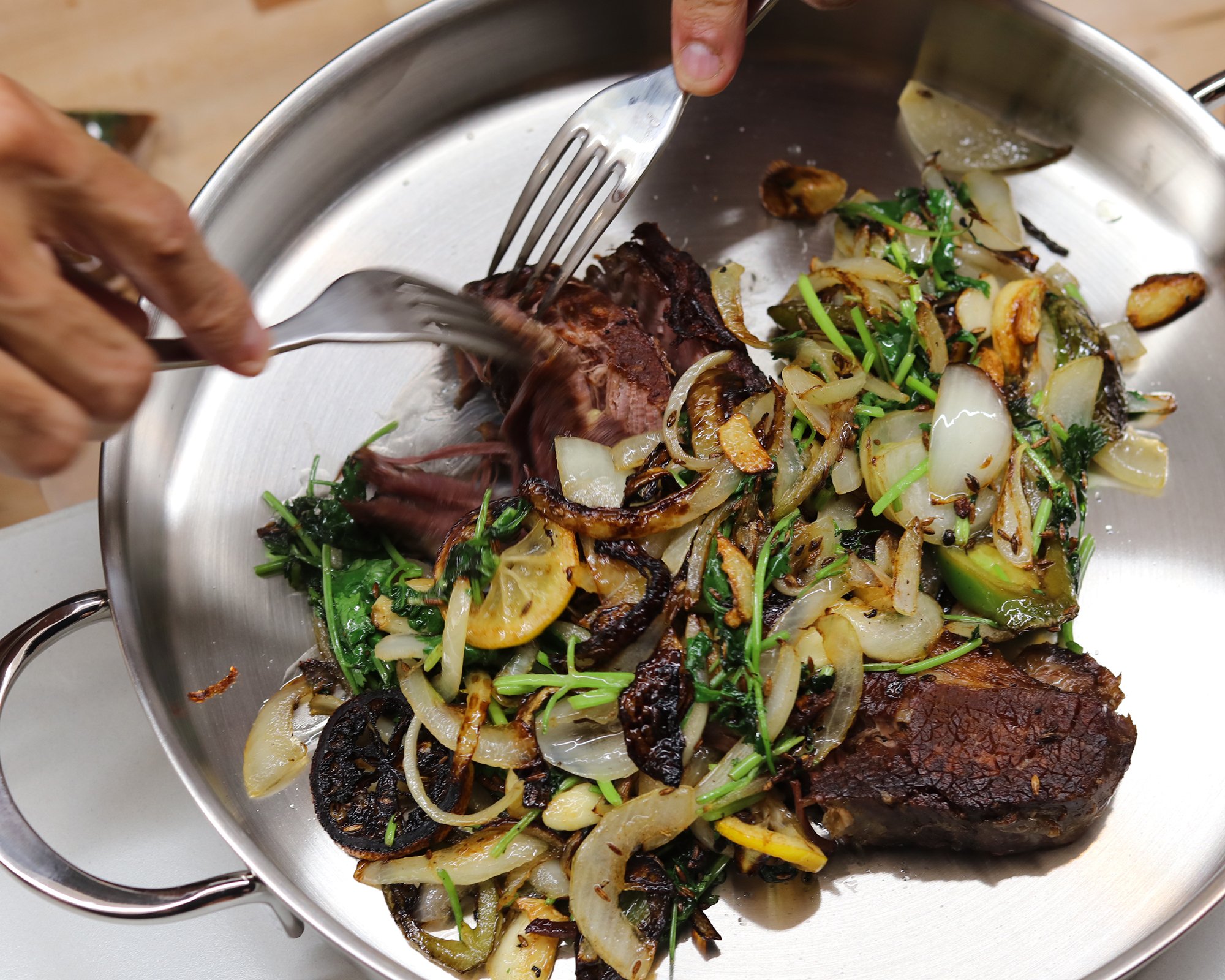 Mendizábal makes it clear that El Sapo isn't supposed to transport guests to present-day Cuba, or even to the Cuba of his childhood. It's supposed to take them to his own dream version of the island country, which he says is "happy" and "free." Helping that vibe is a lengthy cocktail list that stars rum in many forms. Mojitos, of course, loom large on the menu (you can go a la carte or get a pitcher for $40). There's also rum-spiked hibiscus sangria, and the "hot pasión," a rum/passion fruit combo.
"The most fun [drink] is going to be called 'saoco,' which is literally a fresh coconut that we open for you, and we put rum in it," says Mendizábal. "This is my favorite out of all of them. That's what you drink in Cuba when you go to the beach."
With El Sapo, Mendizábal is trying to showcase not only Cuban food and drinks, but also Cuban culture in a broader sense. That's why he refers to his project as a social club. Like the lively Havana spots of his childhood–more neighborhood institutions that restaurants–El Sapo will provide a different experience depending on the time and day you visit. Most evenings after 9PM will transition to "Havana Nights" with chill music and island vibes. Mojito happy hour takes place every day from 4PM to 7:30 PM. Wander in between 11AM and 4PM on weekends, and you'll find yourself in "Mañanas in the Mojito Garden," which will feature live DJs and musicians.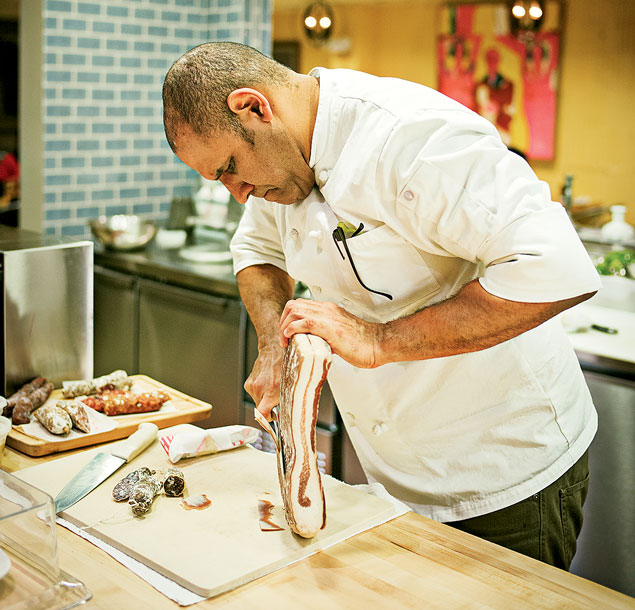 The layout of El Sapo is conducive to its social misison. The space boasts an indoor/outdoor bar that spills onto a spacious private patio. There's also an adjoining sidewalk café. The talent behind the restaurant's artwork, Judita de Oliveria, is the same woman who served Mendizábal the best mojito he remembers drinking, over 15 years ago in DC's Café Citron.
If you find yourself nursing a mojito at the at the social club and spot Mendizábal, talk to the affable owner. Ask him about the domino tournaments that are in the works, or the long story behind the name "El Sapo," which means "the frog." Don't bother asking him about the foods and dishes he misses the most from back home ("Hermano, extraño todo," he says in Spanish. "Brother, I miss it all"). And above all, try to avoid calling him "chef."
"When I'm 60 and I'm very good at it, I'm gonna call myself a chef. You can't call yourself a chef until you've done it for at least 40 years," he says. "Right now I'm a cook, and I'm having a lot of fun."
El Sapo Cuban Social Club. 8455 Fenton St., Suite #1, Silver Spring. Open Monday to Friday at 4 PM. Open Saturday and Sunday at 11 AM.