The Kalorama neighborhood is one of the toniest in DC, where embassies pop up like mushrooms and Audis and BMWs sit in driveways. You've probably heard about it most recently as the future site of Jeff Bezos's home, where he purchased not one, but two houses to combine into a palatial estate—one will be for living, the other for entertaining (naturally, daaahling).
So, when it comes to trick-or-treating, of course this spot seems like the perfect one to hit up. Armed with Washingtonian's trusty child correspondent, Talulah, I put on some cowboy boots and a ten-gallon hat and headed out to knock on some really rich people's doors.
Full disclosure: I actually live on Kalorama Road, but like, the-other-side-of-the-tracks Kalorama Road. I'm across Connecticut Avenue, firmly wedged in the more subdued Adams Morgan part of the things, where people ration out their candy and you're probably only choosing from CVS's finest.
As soon as you head west into the heart of glitzy DC, though, things change. People have houses here, not apartments, and Talulah counted FOUR full-sized candy bars in her candy bag, which is like winning the Mega Millions for a 9 year old. A lot of these folks implored her to take more candy—more!—as if they had a confectioner's factory  in their basement churning out obscene amounts of Nerds and Skittles, which, let's be real, they probably do.
But the real reason I was wandering about the area was to knock on the doors of some of the big-name Washingtonians who live there. Sadly, you can't get down to the Obamas' street, as it's barricaded off, but, thankfully for us, in rich-people's land, there's no shortage of powerful names.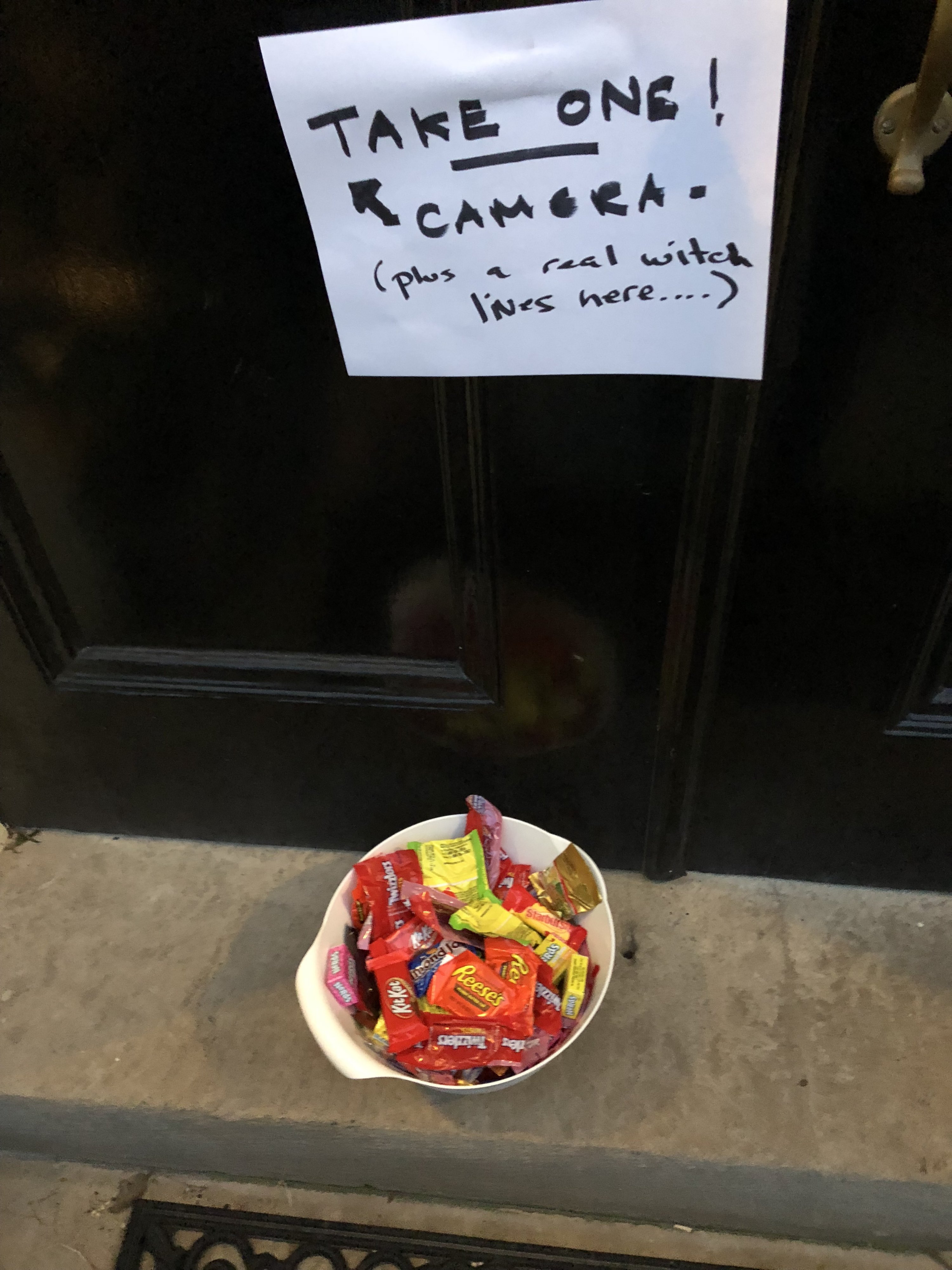 Juleanna Glover
The DC power player has worked for politicians such as George W. Bush, Dick Cheney, John McCain, and Rudy Giuliani, and homegirl is certified spooky. She had an impressively macabre exterior for the season, complete with cobwebs dusting the bushes and gravestones littering the yard. The scariest part, though? She just placed a bowl of candy on her front stoop, but left a note demanding kids take only one as there was a CAMERA WATCHING THEM AND A REAL WITCH INSIDE THE HOUSE!!!! Man, talk about the Boo Radley of Kalorama—she must have had one too many interactions with the kinds of kid I was, who dumped the whole bucket into their bags and then filled it with pebbles or Lego heads and left it on the stoop.
Talulah rating: She got Sour Patch kids, which are her favorite, but she wished Glover had come out in person: "I wanna see the witch."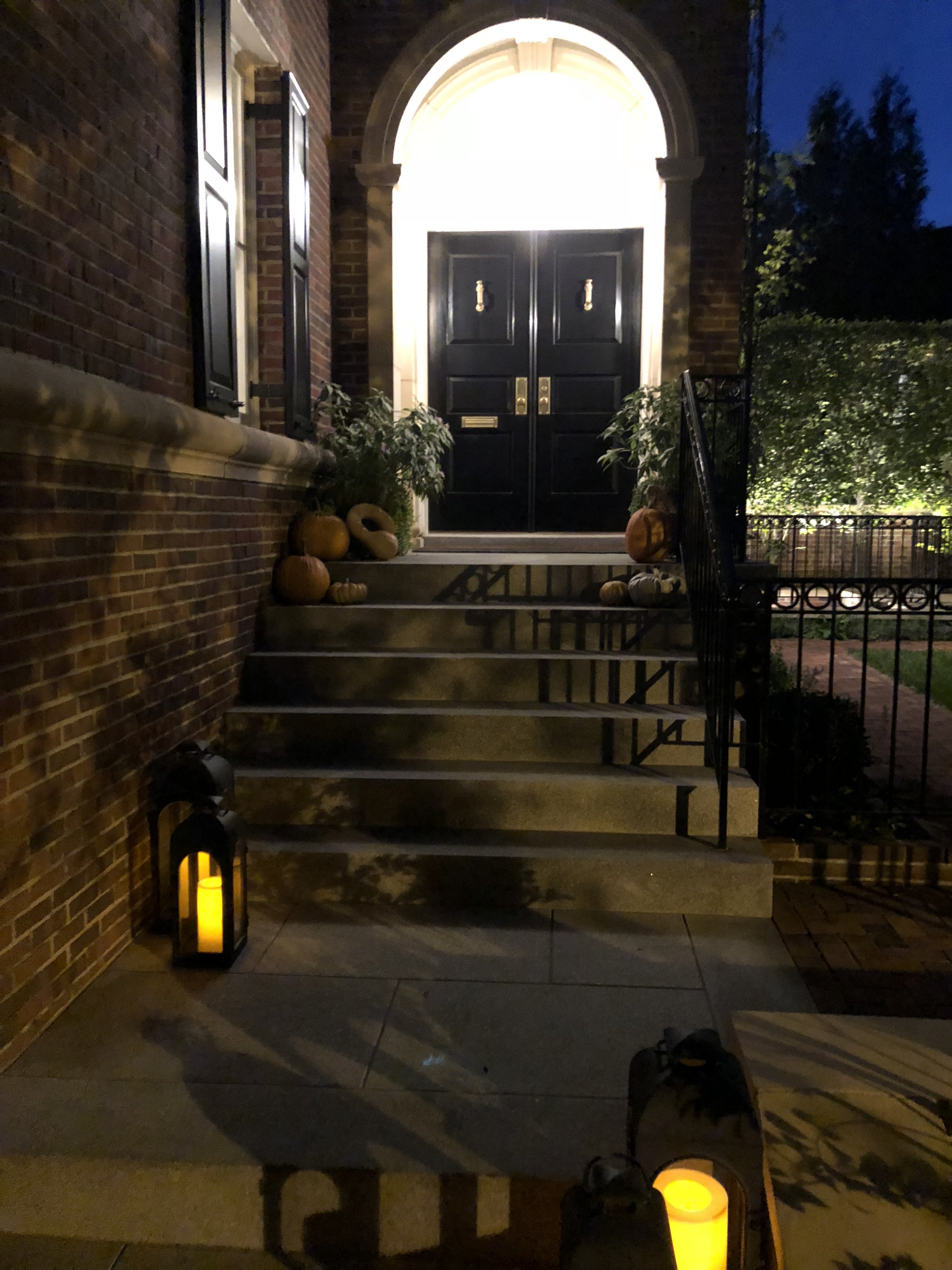 Zach Leonsis
The son of local tycoon Ted Leonsis, who owns the Capitals and Wizards, works for his dad, and bought his $9 million Kalorama house (previously owned by Politico founder Robert Allbritton), this year.
And it is beautiful: The gardens stretch out like an urban Versailles, and, because I am a creeper and have no shame, I peered into the windows and found the interior equally bougie. Perched in their living room are the same kinds of chairs that sit in the top-floor restaurant at Bergdorf Goodman's. You know the ones: The rounded, chic wingbacks that ooze I took the day off to drink Champagne in the middle of the day in New York-vibes, the kind you sit in and made your mom take pictures so you can Instagram later. Yeah, those ones, only these are in their house.
And the Leonsises are nice! Zach answers the door with his wife, Michelle, and they're picture-perfect: holding a dog, dressed as a matching cowboy and cowgirl, beautifully-groomed faces, the whole shebang. But the real piece de resistance? Full. Sized. Candy. Bars. Only in Kalorama, people.
Talulah rating: Did I mention there were full-sized candy bars?
Chris Wallace
The Fox News anchor runs a tight Halloween ship: Tallulah has to ring the doorbell and identify herself via an intercom system before Wallace and his wife come to the door. This is a lot of hoopla for a seemingly run-of-the-mill guy who really likes soup (seriously, the dude loves soup. His wife even wrote a whole book about it.).
They ask Talulah where she lives, and when she answers Woodley Park, her dad leans over to me: "Oh, god, they're on to us." Yes, Chris Wallace, we are interlopers sent by the MSNBC team who have come to pillage your swanky neighborhood of all its candy. Now give us the goods, or we'll sic Rachel Maddow on you.
Talulah rating: Two Kit-Kats and a Reese's—pretty good!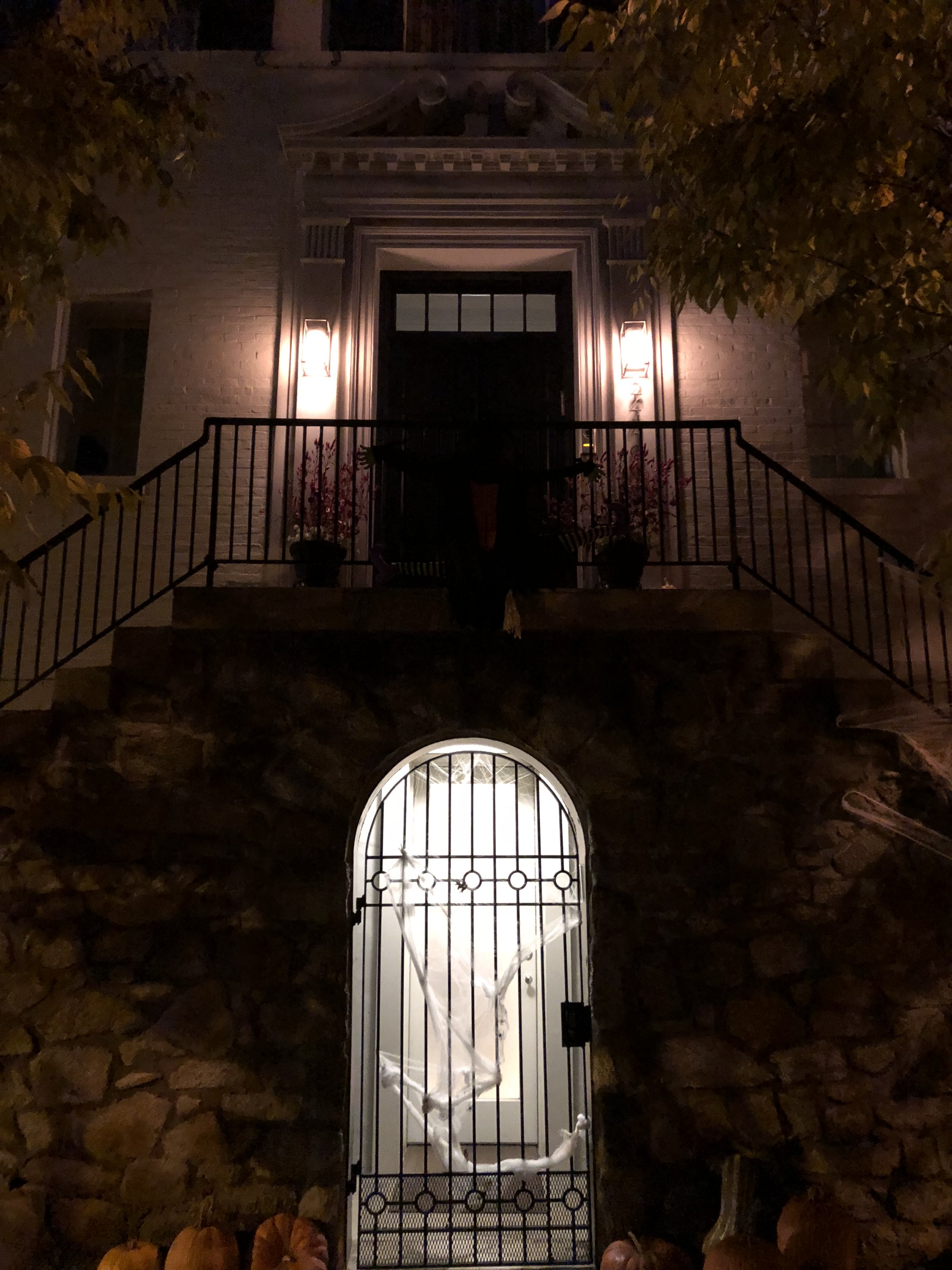 Ivanka Trump and Jared Kushner
If you've ever walked past crib de Javanka, you've probably noticed the barricade encircling it. I was pretty dubious anything would be going on there, but lo and behold! The barricade was down in front of the house, and a card table was set up in front of it.
As we got closer, my heart rate quickened: Would an actual progeny of Donald Trump be sitting there, doling out mini Snickers?
No, sadly: It was a group of three women who worked for the family, manning a table with hot apple cider and a candy bowl. Two sat in chairs, while one stalked around authoritatively with a walkie-talkie, which I can only imagine had a direct line to Mar-a-Lago.
Jared and Ivanka were out trick-or-treating with the kids, they told me, and I immediately rotated my head around 360 degrees like Linda Blair in the Exorcist. Where were they???? And more importantly, what was Ivanka wearing?? I didn't spot them throughout the night, but I'll trade a Butterfinger with anyone who can DM me this information.
Talulah rating: Apple cider was pretty good, although very hot, and the candy selection was pretty meh: A Jawbreaker. (I feel like there has to be some sort of political dark humor mixed in there somewhere.)
Rex Tillerson
No one home 🙁
Talulah rating: Oil money is no good if there's no candy to show for it.