The National Park Service and the White House Historical Association cut the ribbon on their new collaborative new exhibit Monday: a to-scale model of the White House made entirely out of Legos. Why? To interest the new generation, i.e. children, according to National Park Superintendent John Stanwich.
A part of the model's appeal is its architectural accuracy. No matter color or proportion, this model is as close as you can get with 100,000 to 115,000 tiny blocks of plastic. Andrew Little, the events and special projects coordinator from Creatacor, was one of the people that oversaw its painstaking, 825-hour assemblage at the Lego North America HQ in Enfield, Connecticut. The 1 to 30 scale model was labored over by four full-time "Lego Master Builders" there before it was shipped to DC.
"Every single person who comes here has a smile on their face when they look at it," says Little.
It was a hit with the kids as well. While the media was settling into their seats, the guard shooed in as many curious families as he could to watch the ribbon-cutting. The young audience watched, rapt, as Danish Embassy representative Henrick Bramsen Hahn, one of the senior Vice Presidents of the White House Historical Association Curtis Sandberg, and Stanwich, cut the ceremonial ribbon.
"It's crazy," says 7-year-old Noah Gallion from Delaware. Would he bring his friends to come see the exhibit? "Yeah."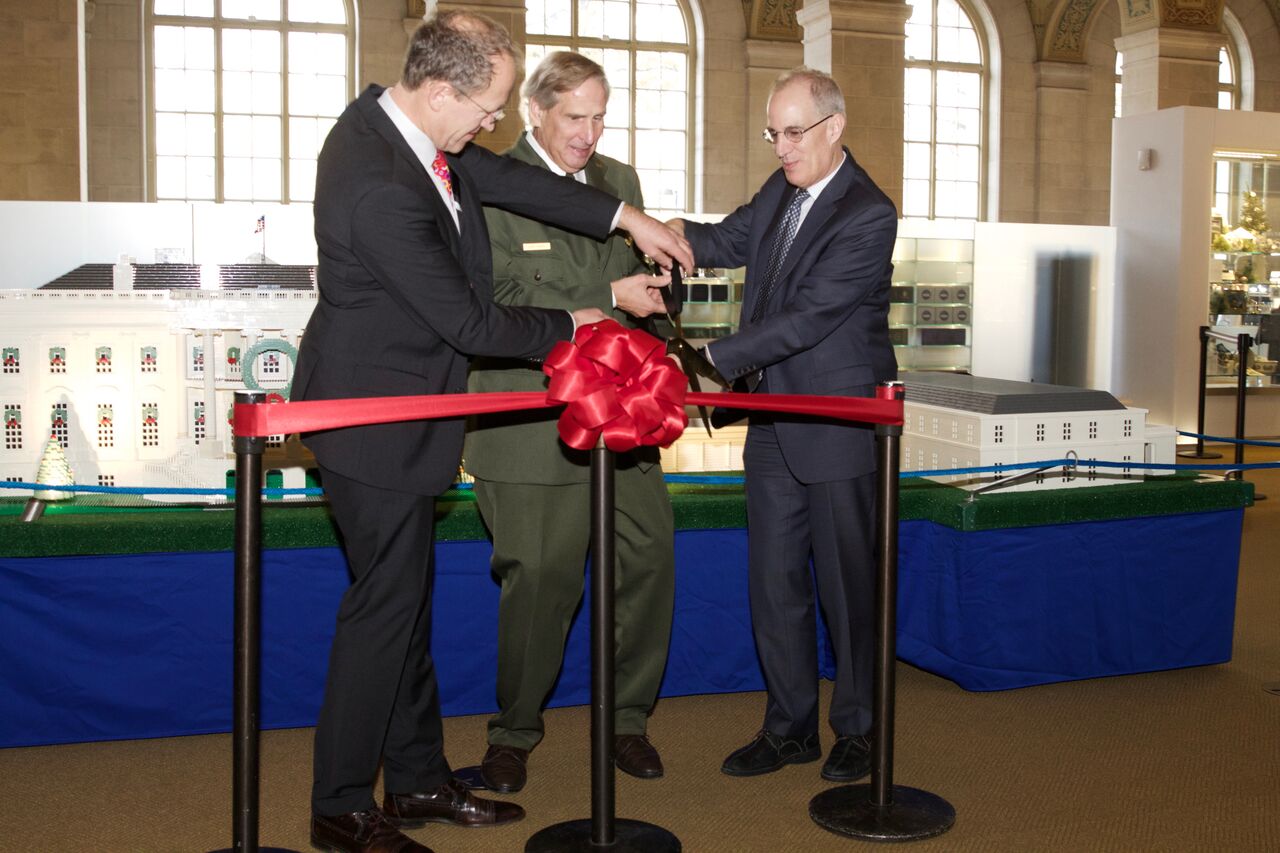 The Lego White House is the tenth installment of a much larger series dubbed the Americana Roadshow. Nine other national treasures, like the Washington Monument and the Statue of Liberty, have already been built; put together, the ten create a fiercely nationalistic tourist attraction that goes on display come February in Albany, New York.
The White House exhibit will be open until the end of January, after which the intricate toy replica will join its nine other patriotic compatriots in New York.
White House Visitors Center, 1450 Pennsylvania Ave., NW.