If you apologize in a void, does it really count? Greta Van Susteren's year-old mobile application wants you to think so. Launched with much fanfare last November, Van Susteren's Sorry—an app that urged users to accept or reject apologies from friends and public figures alike—has all but faded into obscurity. In the last month, the only user to post to Sorry's public feed was Van Susteren herself. The former Fox News and MSNBC pundit has inundated the application with videos of her admittedly adorable animals looking verklempt in what I can only describe as the most abandoned love child of Vine and America's Funniest Home Videos. Though not even Tom Bergeron or my beloved Marc Summers could inject life into this project.
Sync your Facebook account up to the app and you'll see several seconds long clips of Annie the dog alongside screen recordings of photos of George Soros and Mark Zuckerberg, all uploaded by the On the Record/For the Record host. "Does Facebook owe Soros an apology? Thumbs up yes, thumbs down no," Van Susteren asks fellow apologizers. The question appears to have evenly split Sorry users—there's one thumbs up vote, and one thumbs down vote.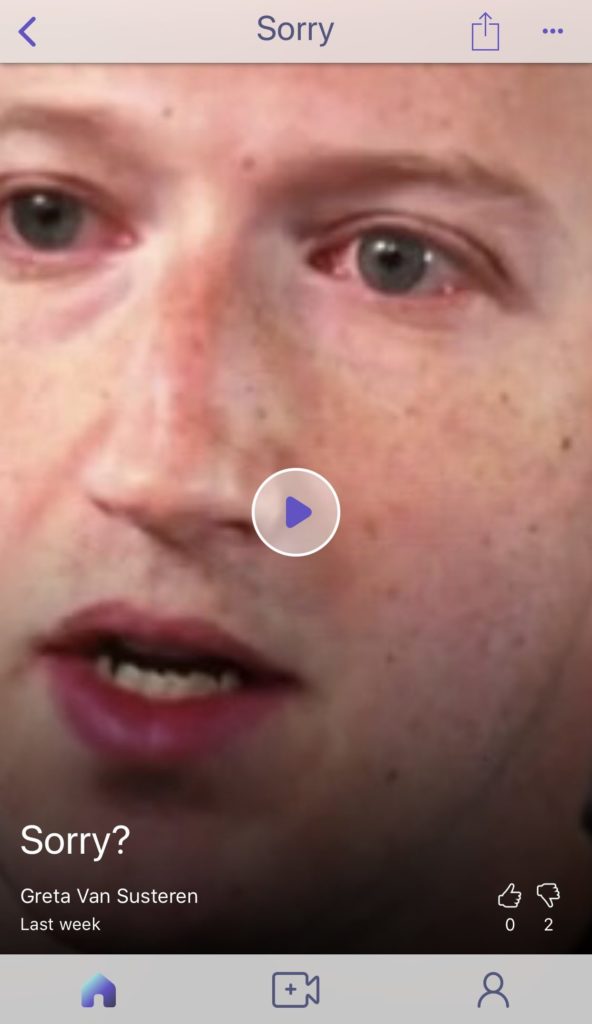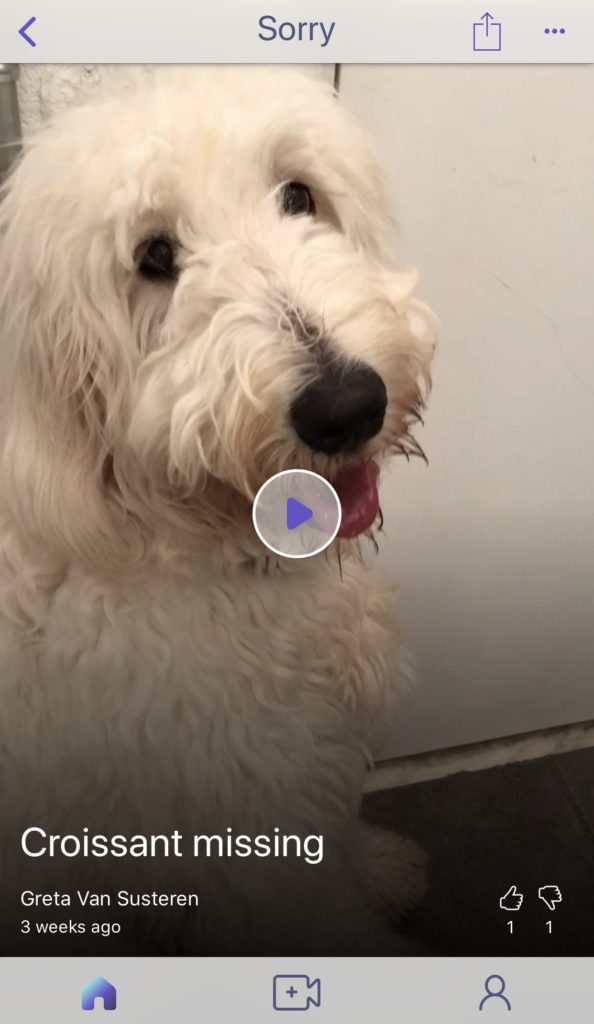 Scroll down—more news of the day, all from Van Susteren. "Should President Trump apologize to CNN's Jim Acosta?" (31 views) "Do you think Mark Zuckerberg is really sorry for all the problems Facebook has created, whether it be election, or in Myanmar, or even security?" (7 views) The clips get more hokey from there. The first non-owner post you'll find is one from user Omar who uploaded the simple: "my dog max" which is, as expected, a video of an on-camera voice asking Max to say "I'm sorry." For what crime is Max guilty? You're going to need a subpoena to find that out.
It took me scrolling down to posts uploaded four months ago to find another familiar face actually creating content on Sorry: Bloomberg TV's chief Washington correspondent Kevin Cirilli, who apologized for always misplacing his umbrellas. Talk about #relateablecontet.
Other users on Apple's App Store were less apologetic about their ratings. "This app consists of 95% posts by Greta van Susteren with her pets and clickbait posts about trump and politics," wrote reviewer Carlos. "Made for Boomers with no idea what phone apps are for." Carlos then punctuated his review with a one-star kiss of death. Reviewer Cabnva was more generous, leaving a three-star review but expressing some confusion with regard to Sorry's concept: "Why are people and animals apologizing?"
Sorry met with some criticism after it first launched. "Their 'research' is laughable," Adam Singer, a former product marketing manager for Google Analytics, wrote on Twitter last year. "Why would someone think this is a viable idea?"
We tried to ask Van Susteren the answer to that question, but as yet she has proven unreachable. Greta, I'm sorry we couldn't chat, and if you call me back I promise I and other Washingtonian staffers will record an apology for the app.