Want to be featured in How I Got This Body? Whether you lost weight or gained it, got toned or put on some serious muscle, I want to hear from you! Email me at kolsen@washingtonian.com.
Who: Willet Hossfeld, 34
Lives: Alexandria
Does: Works for a nonprofit in Annapolis
Height: 6'3″
Start weight: 264 pounds
Current weight: I'm currently 195 pounds. My goal is to be around 193. There is no "ending weight," though. I realize that depending on the week or day, my weight will fluctuate and that's fine. This is really just the beginning of my journey, and I am so excited about what it has in store.
How long it took: 14 months and counting
Turning point: Fourteen months ago, after struggling with weight and fitness my entire life, I decided to make a change. I had no concept of nutrition, and would regularly binge on unhealthy foods, though I wouldn't call myself a binge eater, per se. I knew I needed to make changes but I really didn't know how to start.
In August 2017, right around my thirty-third birthday, I decided enough was enough and committed to making a change. I won't pretend there haven't been ups and downs, but each of those has been part of the learning curve. Progress is never linear, and whenever I would go up a few pounds, or when I missed a goal, I used it as a learning moment. Why was this happening and how could I address it? So long as the ups and down move you toward your goal in the long-term, they're okay.
I ultimately realized that I want to be an inclusive part of my own life and not observe it from the sidelines because I was too out of shape.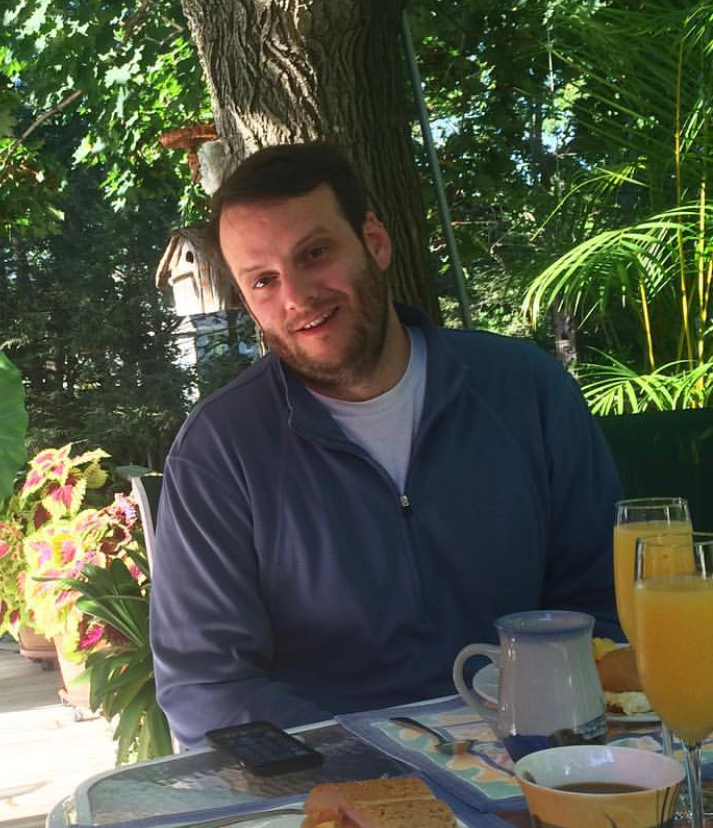 Exercise: When I had lost weight before, I just did a ton of cardio. I knew that wouldn't work but I didn't know what would work. I realized I needed help and started working with a personal trainer, Will Meara at 24 Hour Fitness in Annapolis, and began to address my nutrition and eating habits as well. We did a combo of weight training and interval training to build muscle and burn fat. Will has taught me so much, from proper form to target heart rate. The work I did with him laid a foundation for my fitness that I can rely on forever.
As I sought out new challenges, I tried out CrossFit at Trident CrossFit in Alexandria. A year ago, if you had told me I would do CrossFit, I would have said you were nuts, and honestly, I wasn't ready for that challenge; I would have scared myself off and never come back. But now I love it. The programmed workouts mean I don't need to think too much about it—just show up and do what the coaches say. It's a great workout and I know it's making me stronger and fitter. I no longer see exercise as a punishment or "something you have to do." It's a reward. I get to do this because I can.
Diet: As much as I love working out now, diet is definitely the biggest change for me. I literally did not pay attention to what I ate. I never really thought about it until, in one of my early sessions with Will, he asked me about my eating habits. Saying those things out loud made a huge difference. It suddenly clicked that I should pay more attention to how I fuel myself. When I first decided I needed to make a change, I thought I needed the help of a nutritionist, but my doctor told me to see if the changes I was making on my own would pan out before giving me a recommendation. I'm grateful for that because it meant that I read as much as I could about food and nutrition. I'm way more conscious of the food I eat and where it comes from now, and I really like learning about the science behind it all. My diet now consists of lean protein, vegetables, complex carbs, and healthy fats. I pay close attention to my macros and eat a terrifying amount of chicken (I'm not a seafood eater, so chicken became my lean protein). I've drastically cut back on my red meat and pork consumption and mix in vegetarian meals as often as I can.
Fave splurge: I'd live off pizza and tacos exclusively if I could.
How he felt before he made the change: Before was bad. I felt tired all the time. I hated to look in the mirror or be in pictures. This process made me get introspective about my relationship with food, curbing unhealthy habits while also allowing for enough flexibility so I don't go crazy.
How he feels now: Now, I'm happy with my fitness and nutrition and am enjoying the journey. I've found a sustainable system and view healthy eating and exercise as an integral part of who I am, something I never did before.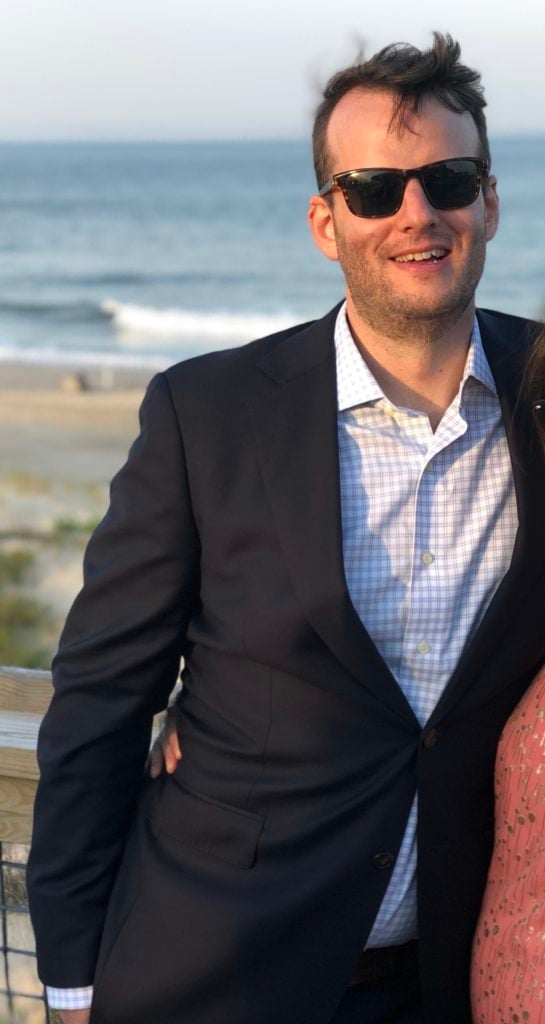 How he stuck with his goals: Honestly, something just clicked in me where I wanted to change. At some point, I found this column, and now I seek out transformation stories (on Instagram, podcasts, etc.) because I can take little pieces of each and use them to help motivate myself. I never really paid attention to inspirational speakers or motivational quotes, but I regularly listen to and read these types of stories. They really help you focus on a growth mindset to know that anything is possible. I also weigh myself everyday with my Nokia Body Smart Scale. It's important for me to be able to ensure that I'm tracking my goals and the Body Smart Scale makes it really easy to do that.
Overall impact on health: Name an aspect of my health and it's better now than it was. I sleep better; am more focused at work; my resting heart rate has dropped about 20 beats per minute; my bad cholesterol is down by more than 60 points; and for the first time in my adult life I don't hear, "You have high blood pressure" every time I go to a doctor's office. In September 2017, I ran the Navy 5 Miler at about a 12:30/mile pace and was exhausted and very sore afterward. This year, I ran it at a 9:30 pace and realized I probably could have run it faster—I wasn't sore at all. That felt awesome.
Newfound body love: Oh, absolutely. A year ago I couldn't run a mile without stopping, and now I'm pushing to get a sub-seven minute mile. Though to be honest, I'm way more excited about finding out the amazing things I'm capable of that I haven't found yet.
Advice on making a change:
Just start. The first step is the hardest, but make it. And then come back for the next one and the next one. Eventually it becomes routine—and enjoyable.

Don't be afraid to ask for help. Trainers, coaches, even just your friend or partner are all more than willing to share advice and help you on your journey.

Be patient. I plateaued many times during the last 14 months, and I know I will again, on some goal, but identify the tools you've used. When you plateau, assess your situation. Are you using your tools to the best of your ability? If not, start using them again and give it a few weeks to see what happens. If so, it's time to reassess your tools.

Keep a journal, not just for food, but to track how you feel about progress, a setback, the whole process. When you hit a roadblock, go back and re-read old journal entries. You'll realize you've been there before. But you got past it.
This interview has been edited and condensed.
Want to be featured in How I Got This Body? Whether you lost weight or gained it, got toned or put on some serious muscle, I want to hear from you! Email me at kolsen@washingtonian.com.