When Rose Previte was planning Maydan, her Middle Eastern/Lebanese/North African restaurant off 14th Street, she worried nobody would like the place. Instead, she found herself with a runaway hit. In the year since its debut, Maydan has landed on our—and a slew of national magazines'—best-restaurants lists. Turns out it's not just the professionals who love it (you already know that if you've tried to book a reservation): Washingtonian readers voted it 2018's top newcomer. Read on for more favorites.
Best New Restaurant
1. Maydan, 14th Street corridor
A giant fire-spewing hearth—which puts out rustic roasted meats and vegetable dishes—is the centerpiece of this dramatic dining room.
2. Fancy Radish, H Street
Rich Landau and Kate Jacoby—who also run Vedge in Philadelphia—work vegan wonders here. Don't miss the "ramen" with miso carbonara.
3. A Rake's Progress, Adams Morgan
Local, hyper-seasonal ingredients form the backbone of Spike Gjerde's restaurant in the Line hotel.
Best DC Restaurant
1. The Dabney, Shaw
Never tried sugar toads or pawpaw? Get yourself to Jeremiah Langhorne's Mid-Atlantic/Southern kitchen.
2. Rose's Luxury, Capitol Hill
You don't (necessarily) have to stand in line anymore—Aaron Silverman's restaurant now takes a handful of reservations each night.
3. Le Diplomate, 14th Street
The French brasserie is still hugely popular—especially during chilly beef-bourguignon season.
Best Maryland Restaurant
1. Bob's Shanghai 66, Rockville
This cash-only Chinese place is one of our favorite destinations for a dumpling fix, too.
2. Gringos & Mariachis, Bethesda
We're fans of the margaritas, in flavors such as jalapeño-cucumber and ginger-hibiscus.
3. Volt, Frederick
The restaurant is in a lovely 19th-century brownstone, but the menu features such innovations as aerated cucumber.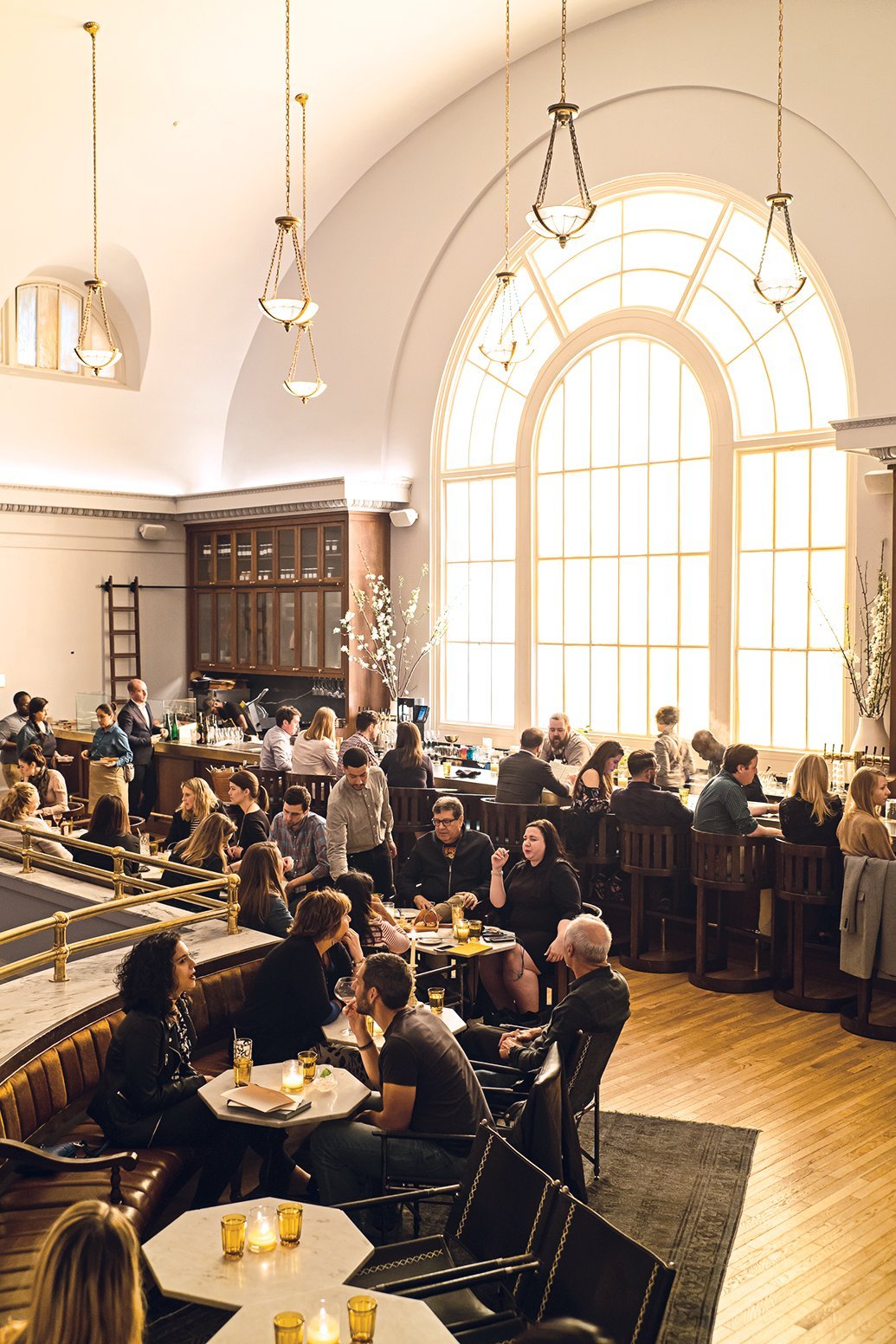 Best Virginia Restaurant
1. The Inn at Little Washington, Washington, Virginia
Patrick O'Connell's pastoral fantasyland just earned a third Michelin star.
2. Ambar, Clarendon, Capitol Hill
These Balkan places are best known for all-you-can-eat deals any time of day.
3. Peking Gourmet Inn, Falls Church
Everyone in this 40-year-old dining room seems to be sharing a glossy Peking duck—for good reason.
Best Service
1. Rose's Luxury, Capitol Hill. The thoughtfulness happens before you even get to the front door: The staff hands out warming drinks to folks shivering in line.
2. Pineapple & Pearls, Capitol Hill. Servers at Aaron Silverman's tasting room manage to be both crisp and familiar.
3. L'Auberge Chez François, Great Falls. Everything about this Alsatian cottage is old-school, down to the servers' red vests.
Best for a special occasion
1. Pineapple & Pearls, Capitol Hill
The price has risen to $325 a head—but that includes tax, tip, and drinks.
2. Rose's Luxury, Capitol Hill
The private rooftop can be reserved for a blowout celebration.
3. The Inn at Little Washington, Washington, Virginia
Be sure to stick around for the tour of the kitchen, which is as over-the-top as the dining room.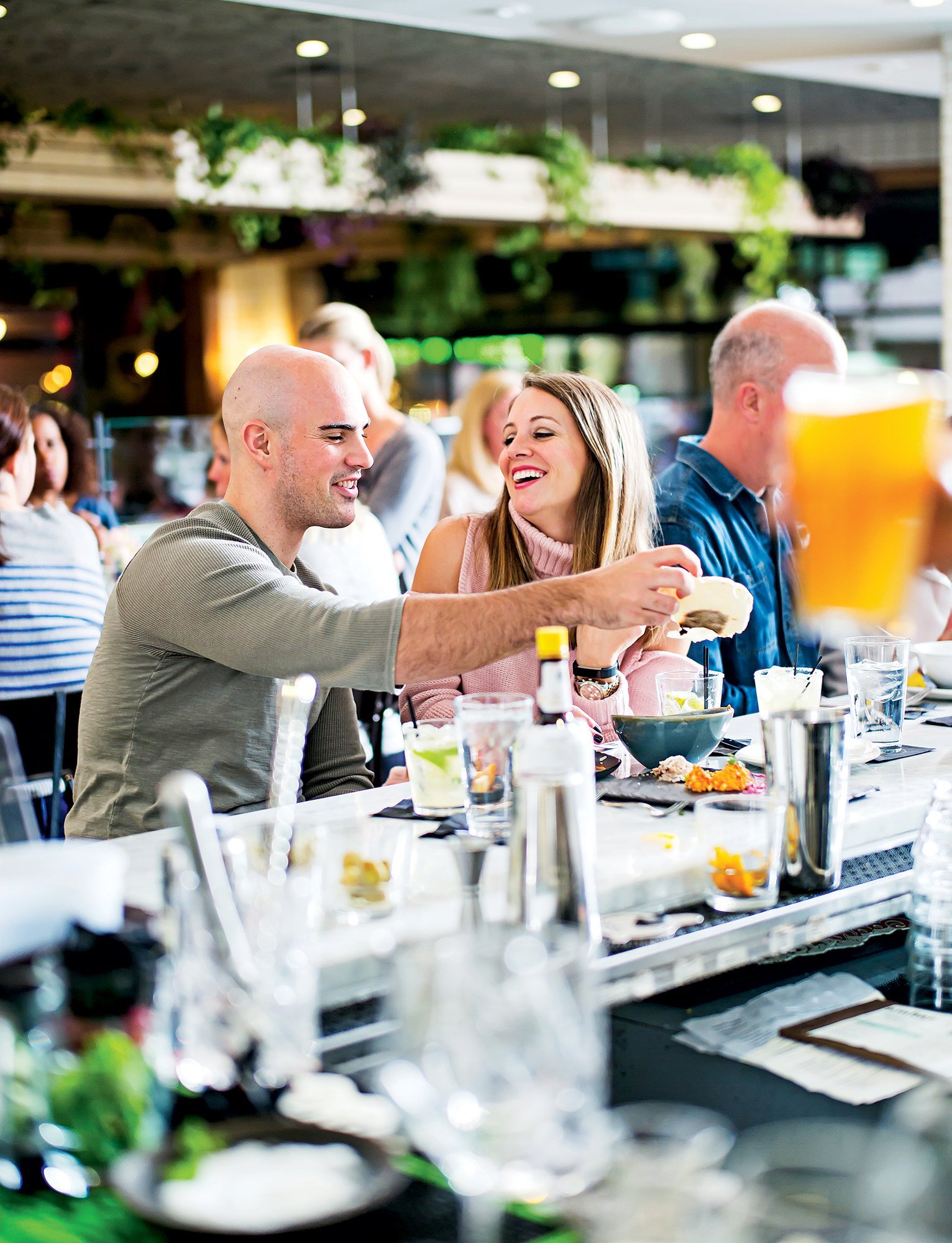 Best Steakhouse
1. Ray's the Steaks, Arlington
Steaks at this zero-pretension spot are both aged and butchered in-house.
2. Bourbon Steak, Georgetown
Sure, it's a posh Four Seasons steakhouse, but our favorite things are the burgers, fries, and Bloody Marys.
3. Medium Rare, Arlington, Bethesda, Capitol Hill, Cleveland Park
The $22.95 set menu includes salad, fries, and culotte steak with an addictive secret sauce.
Best Seafood
1. Fiola Mare, Georgetown
Fabio and Maria Trabocchi's sleek dining room specializes in Mediterranean fish and shellfish, both raw and cooked.
2. The Salt Line, Navy Yard
Chef Kyle Bailey channels New England at this breezy spot on the Anacostia River.
3. Hank's Oyster Bar, Alexandria, Capitol Hill, Dupont Circle, the Wharf
Don't overlook the cocktails at these snug oyster houses.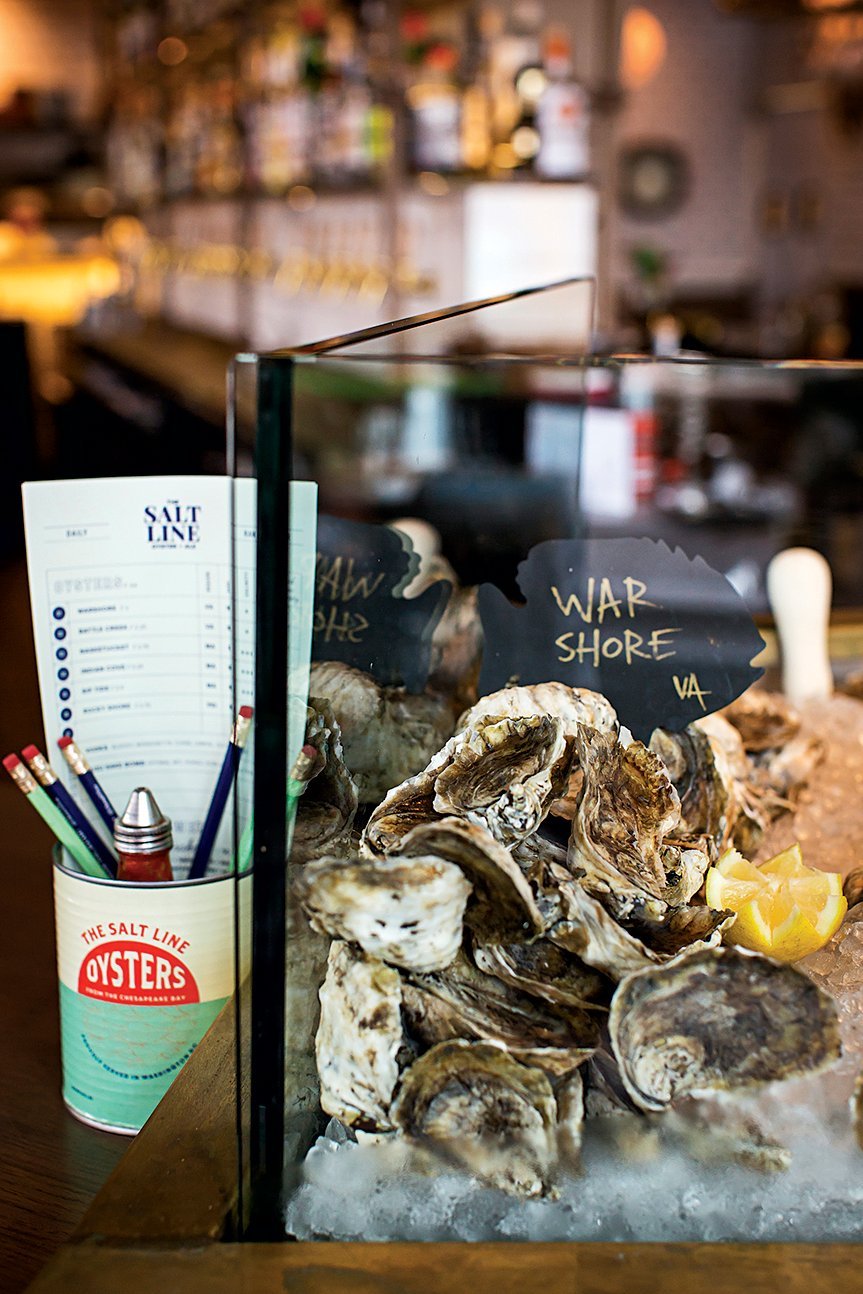 Best Brunch
1. Ambar, Clarendon, Capitol Hill
The all-you-can-eat spread at this Balkan restaurant includes meat pies and mini-burgers.
2. Le Diplomate, 14th Street
Pastry chef Fabrice Bendano shines in the morning—it's worth springing for his basket of confections.
3. Farmers Fishers Bakers, Georgetown
The weekend buffet starts with cinnamon rolls and ends with cakes and pies.
Best Dessert
1. Milk Bar, downtown DC, Logan Circle, the Wharf
Christina Tosi's bakery chain proffers nostalgic, Instagram-friendly truffles and cakes.
2. Baked & Wired, Georgetown
The best cupcakes—and cherry pie—in DC.
3. Ice Cream Jubilee, Navy Yard, 14th Street corridor
We love the seasonal flavors (apple-butter/oatmeal cookie, say) at Victoria Lai's twin ice-cream shops.
Best French
1. Le Diplomate, 14th Street.
The kitchen excels with luxuries like foie gras parfait.
2. Chez Billy Sud, Georgetown.
The pretty dining room focuses on Larousse Gastronomique classics.
3. L'Auberge Chez François, Great Falls
Meat lovers: The choucroute garnie should be one of your bucket-list dishes.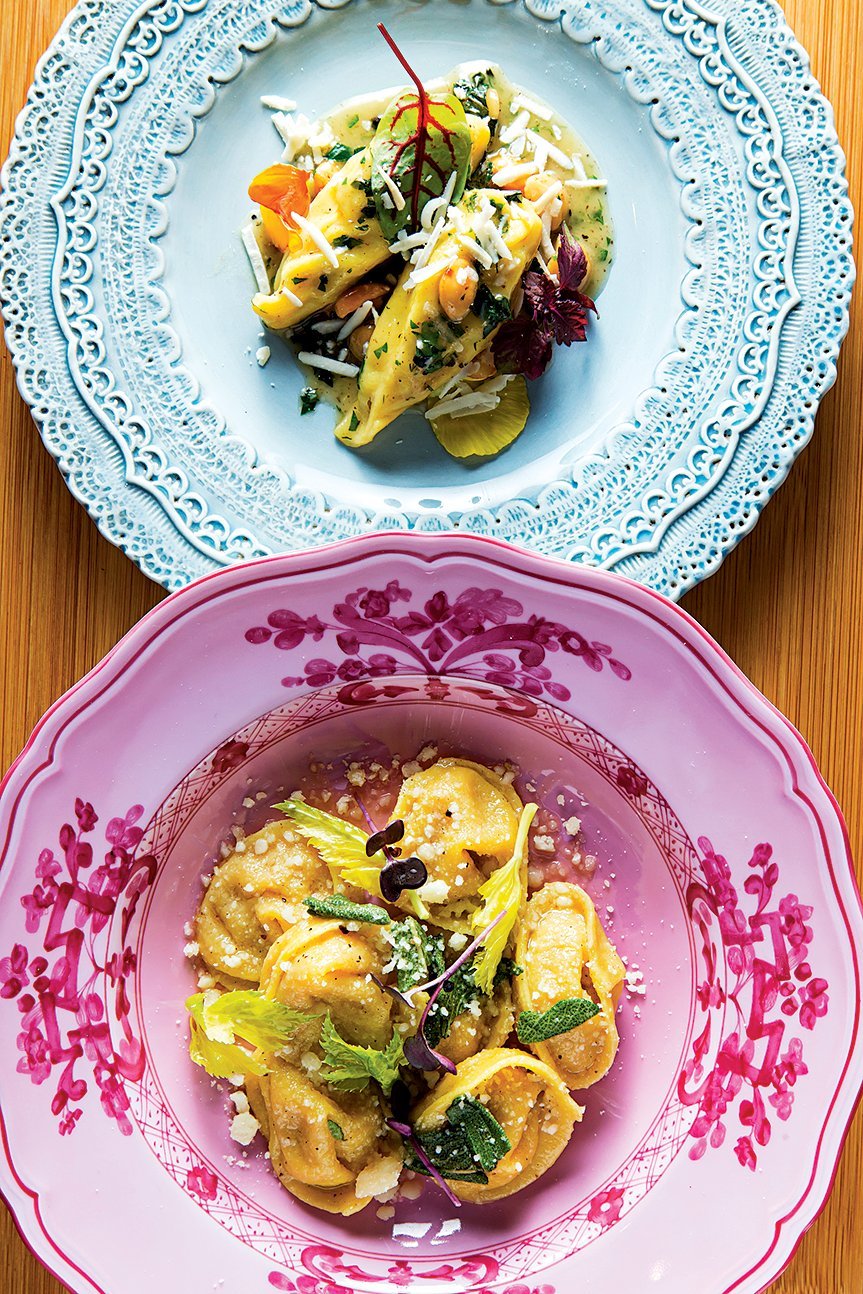 Best Italian
1. The Red Hen, Bloomingdale
Home in on the pastas, especially the famed rigatoni with fennel sausage.
2. Sfoglina, Van Ness, downtown DC
Trattorias with an upscale gloss—and an expansion to Rosslyn in the works.
3. Il Pizzico, Rockville
The no-reservations pasta house has long been popular for its mushroom ravioli and bucatini.
Best Latin American
1. Oyamel, Penn Quarter
Salt-air-topped margaritas and modern-Mex small plates.
2. El Sol, Shaw
Siblings Alfredo and Jessica Solis turn out the city's best tacos.
3. Taco Bamba, Springfield, Falls Church, Vienna, Penn Quarter
The offbeat tacos get all the attention, but we're here for the open-faced sopes.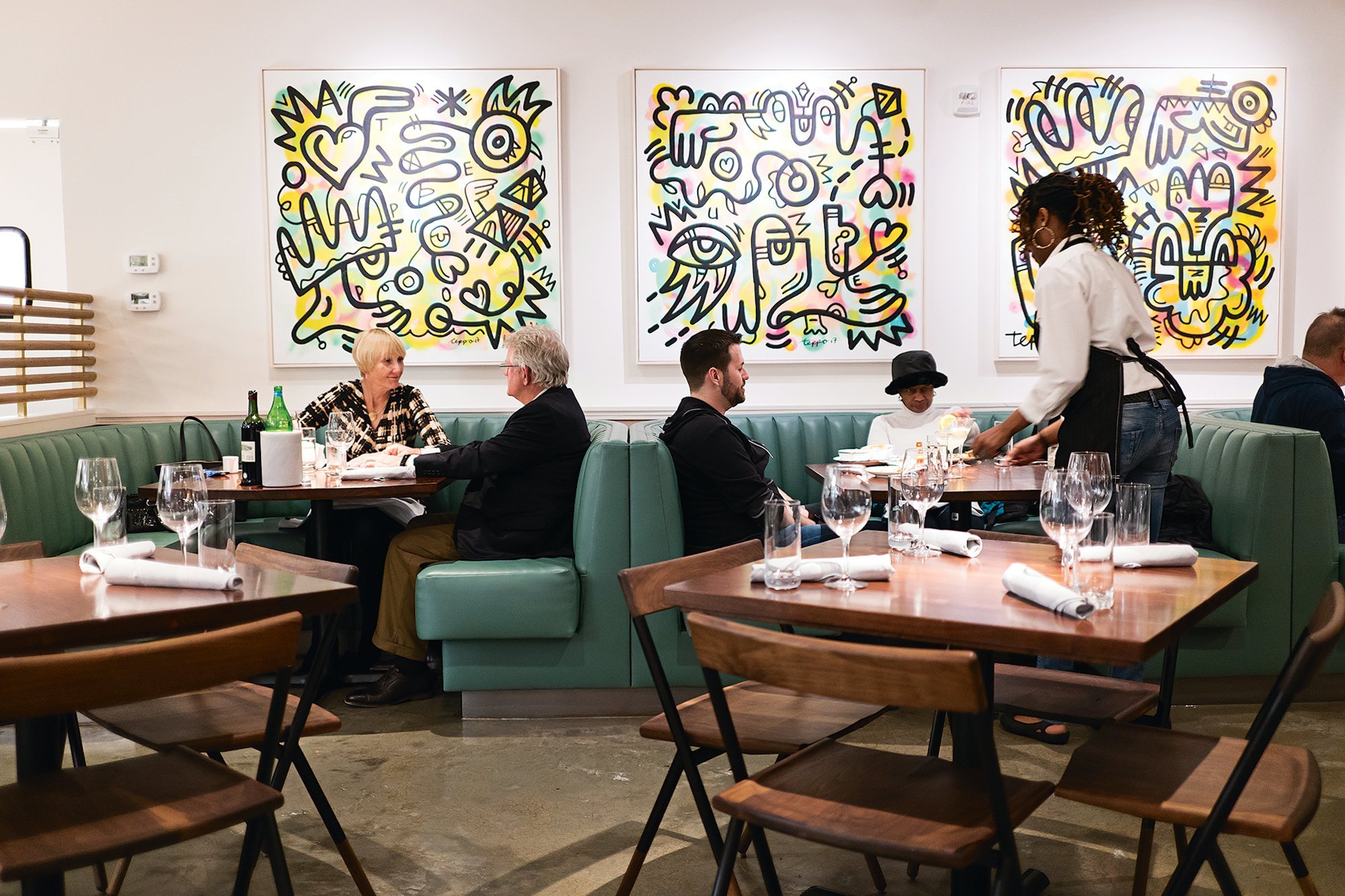 Best American
1. The Dabney, Shaw
Almost all the cooking in this Blagden Alley kitchen takes place inside a gigantic hearth.
2. Unconventional Diner, Shaw
David DeShaies imbues diner classics—meatloaf, pot pie—with a cheffy sensibility.
3. Ted's Bulletin, 14th Street, Capitol Hill, Gaithersburg, Merrifield, Reston
Bring the kids for pop tarts stuffed with s'mores—and grab a boozy milkshake for yourself.
Best Japanese
1. Sushi Taro, Dupont Circle
It's hailed for the pricey omakase, but Taro also serves some of DC's best happy-hour food.
2. Daikaya, Penn Quarter
Excellent ramen on the ground floor and a quirky izakaya above.
3. Himitsu, Petworth
Carlie Steiner mixes superlative cocktails, while Kevin Tien creates fascinating Japanese-accented plates.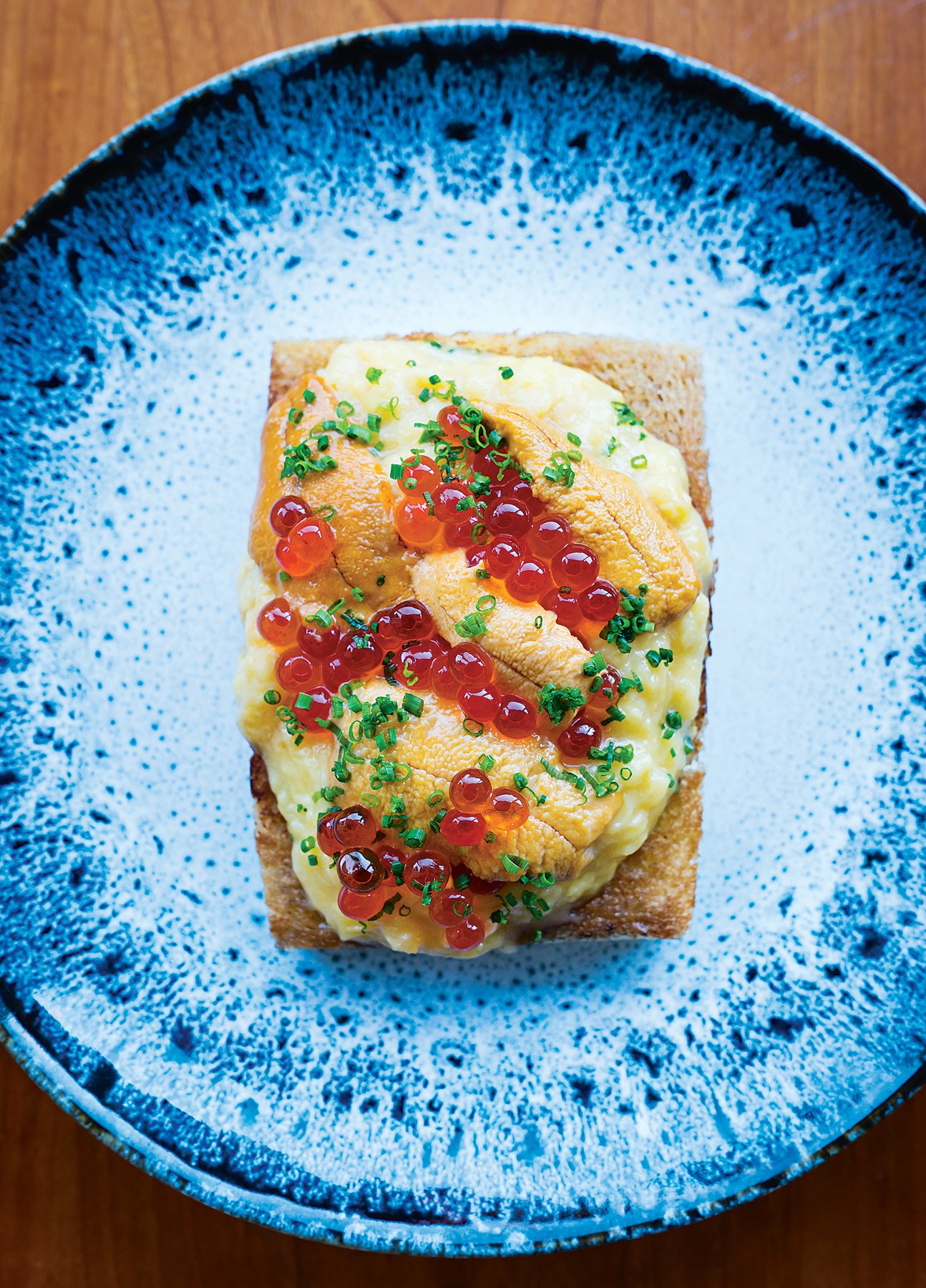 Best Chinese
1. Tiger Fork, Shaw
Hong Kong–style barbecue and street snacks are the draw at this Blagden Alley kitchen.
2. Peter Chang, Rockville, Arlington
See those huge scallion bubble pancakes sailing through the dining room? Don't leave without trying one.
3. Chiko, Capitol Hill
Pop in for a fiery noodle bowl—or sample the entire menu at the $50-a-person tasting counter.
Best Korean
1. Mandu, Mount Vernon Square
Chiko chef Danny Lee and his mother, Yesoon, are behind this home-style spot. The late-night menu, served till 1 am Tuesday through Saturday, is especially popular.
2. Kogiya, Annandale
This K-barbecue place, with its high-quality meats and panchan, is a fixture on our 100 Very Best Restaurants list.
3. Honey Pig, Rockville, Annandale, Centreville
Tabletop grilling and plenty of soju keep these barbecue joints hopping well into the night.
Best Indian
1. Rasika, Penn Quarter, West End
The crown jewels of Ashok Bajaj's esteemed restaurant group are known for their refined curries, on-point service, and inventive small plates.
2. Indigo, NoMa
Spicier-than-most curries and stews in a cool, graffiti-scrawled carryout space.
3. Bindaas, Cleveland Park, Foggy Bottom
Shareable plates with a creative streak—go for the corn-and-pepper-topped uttapam (rice pancake) and bacon-and-cheese naan.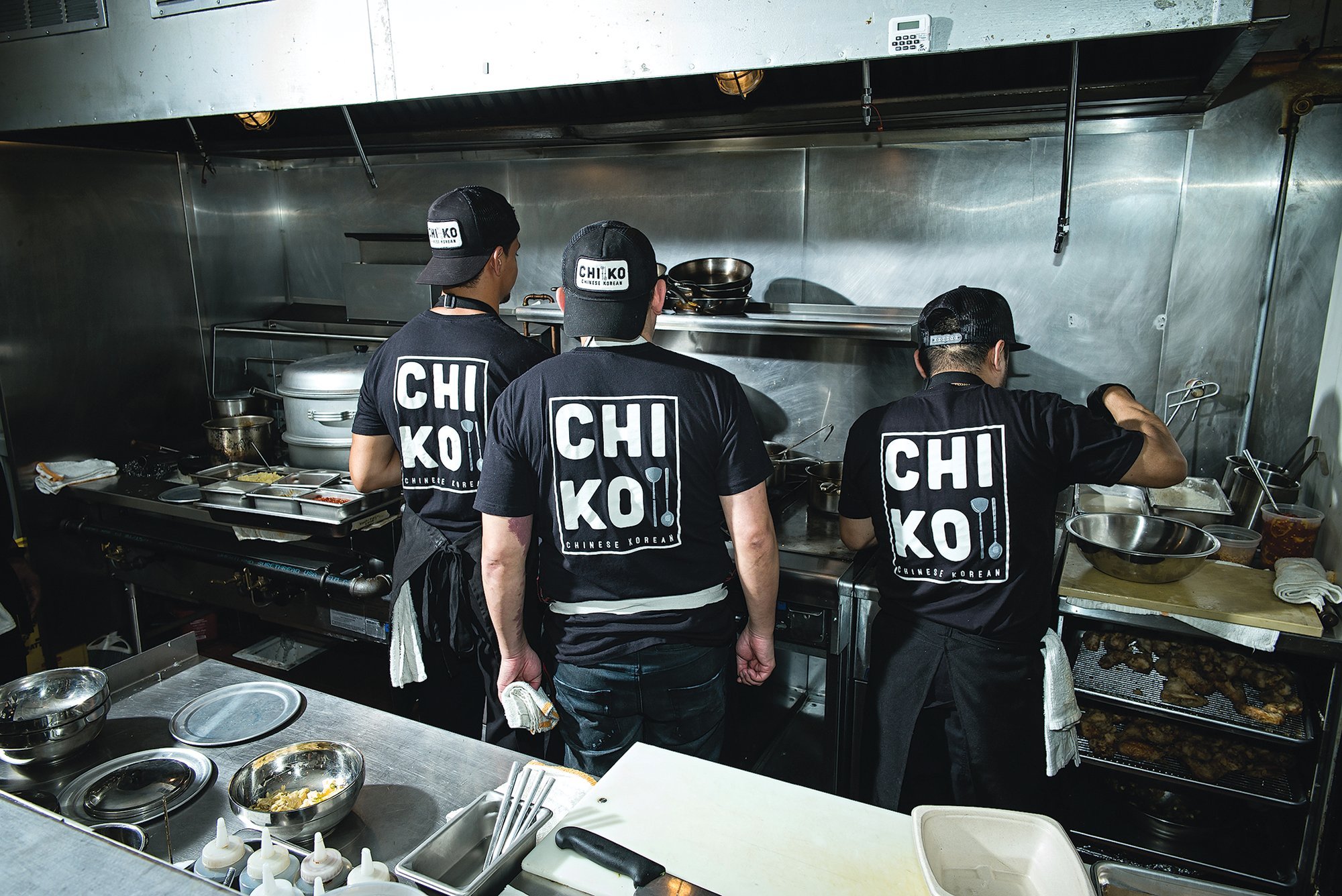 Best Burger
1. Duke's Grocery/Duke's Counter, Dupont Circle, Woodley Park
The Proper Burger, topped with Gouda, sweet chili sauce, charred red onion, and aïoli, hasn't changed a bit over the years, and that's a good thing.
2. Shake Shack, multiple area locations
We're hooked on these diner-style cheeseburgers with creamy Shack sauce, onions, and pickles, too.
3. Lucky Buns, Adams Morgan
Chef Alex McCoy—who first created the Duke's Grocery burger—offers myriad spins on the patty at his own spot. You can even get a burger salad.
Best Power Lunch
1. Joe's Seafood, Prime Steak & Stone Crab, downtown DC
An excellent happy hour and those famous crab claws keep this former bank jam-packed.
2. Old Ebbitt Grill, downtown DC
One of the country's highest-grossing restaurants. We like it for the raw bar—and the late-night happy hour.
3. Fiola, Penn Quarter
Fabio and Maria Trabocchi's sophisticated Italian dining room is subtly sceney.
This article appears in the December 2018 issue of Washingtonian.