This page describes the contents of an issue of Washingtonian magazine. Subscribers get exclusive early access through our print and digital editions. Most of our feature stories are later published online and linked below.
Buy a Single Issue
Subscribe
Within eight years of his star turn on Top Chef, he was running a $40-million restaurant empire. Then, amid a #MeToo scandal, it all went spectacularly wrong. Now, as Isabella's shrunken empire ponders its next steps, Jessica Sidman and Anna Spiegel peel back the curtain to reveal that troubles in the celebrity chef's business were evident well before the scandal broke—and that the problems went beyond toxic workplace behavior. A tale of an overheated restaurant scene, a reckless kitchen dynamo, and the perils of culinary fame. By Jessica Sidman and Anna Spiegel.
FEATURES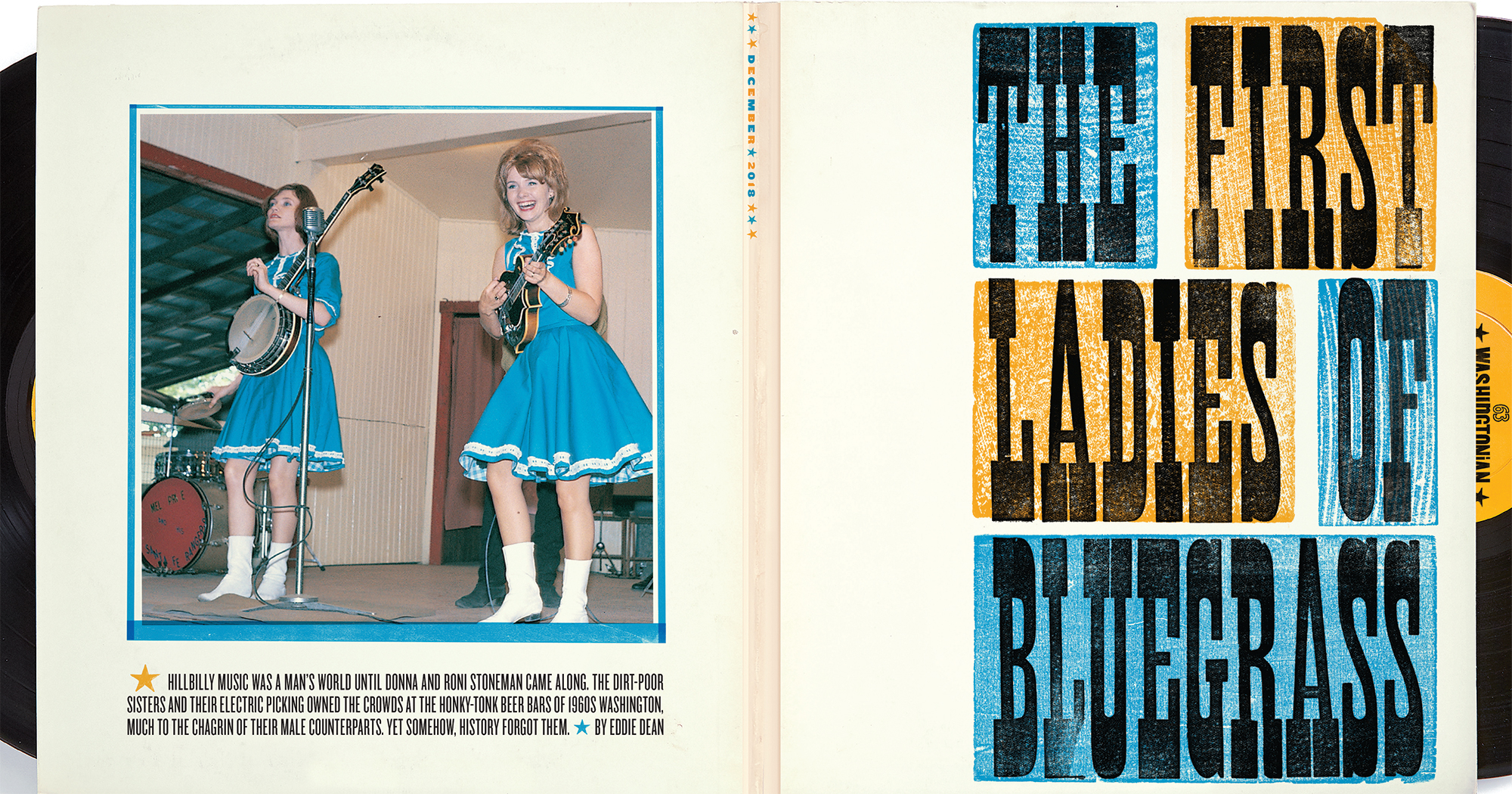 Hillbilly music was a man's world until Donna and Roni Stoneman came along. The dirt-poor sisters and their electric picking owned the crowds at the honky-tonk beer bars of 1960s Washington, much to the chagrin of their male counterparts. Yet somehow, history forgot them. By Eddie Dean.
Oakton blogger Glen Hellman has made a name for himself as a source of insider scuttlebutt on the Washington startup scene. Is he trying to save the area's tech industry — or destroy it? By Courtney Vinopal.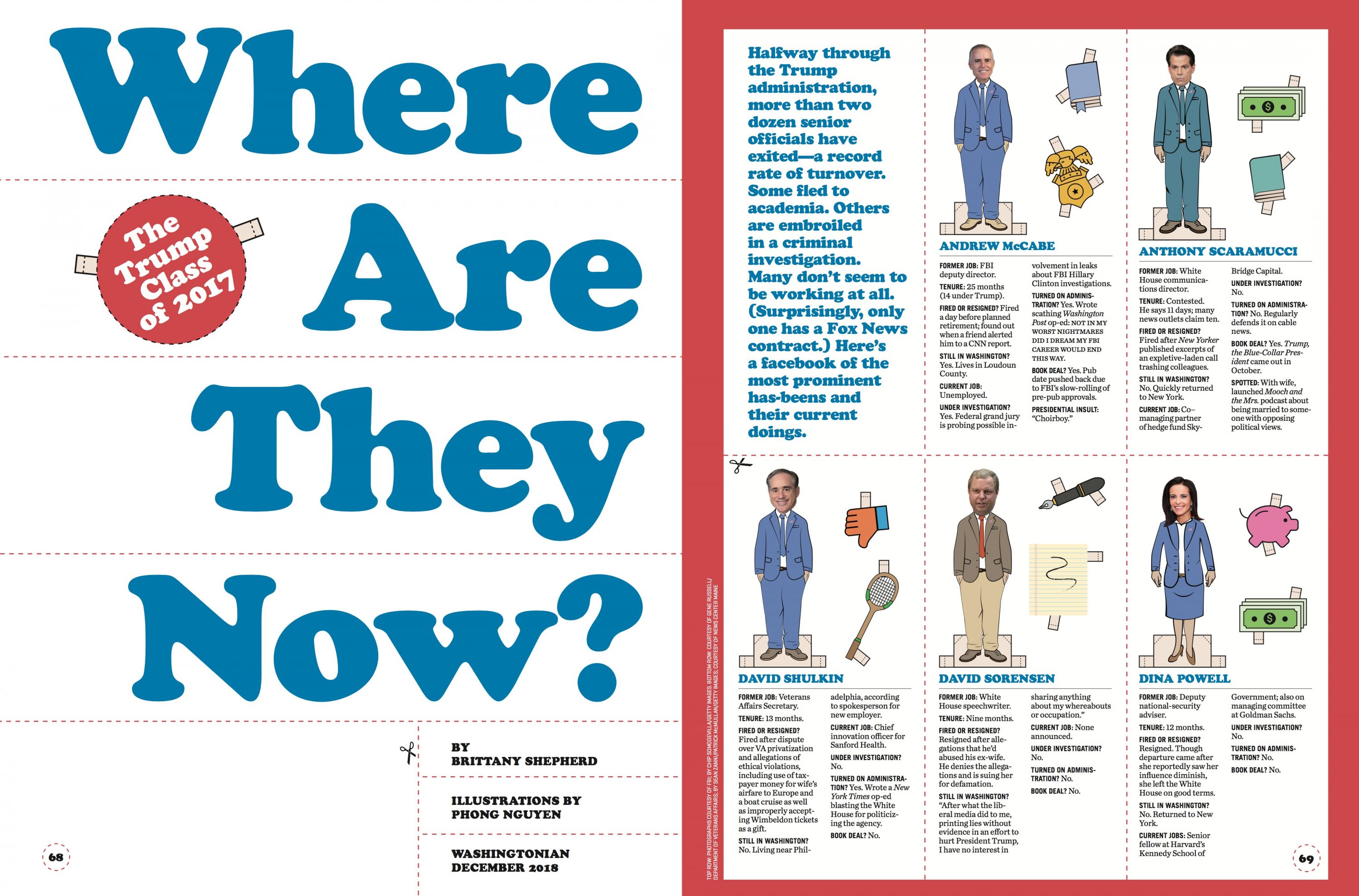 Halfway through the Trump administration, more than two dozen senior officials have exited—a record rate of turnover. Some fled to academia. Others are embroiled in a criminal investigation. Many don't seem to be working at all. Here's an update on the most prominent has-beens and their current doings. By Brittany Shepherd.
Top Lawyers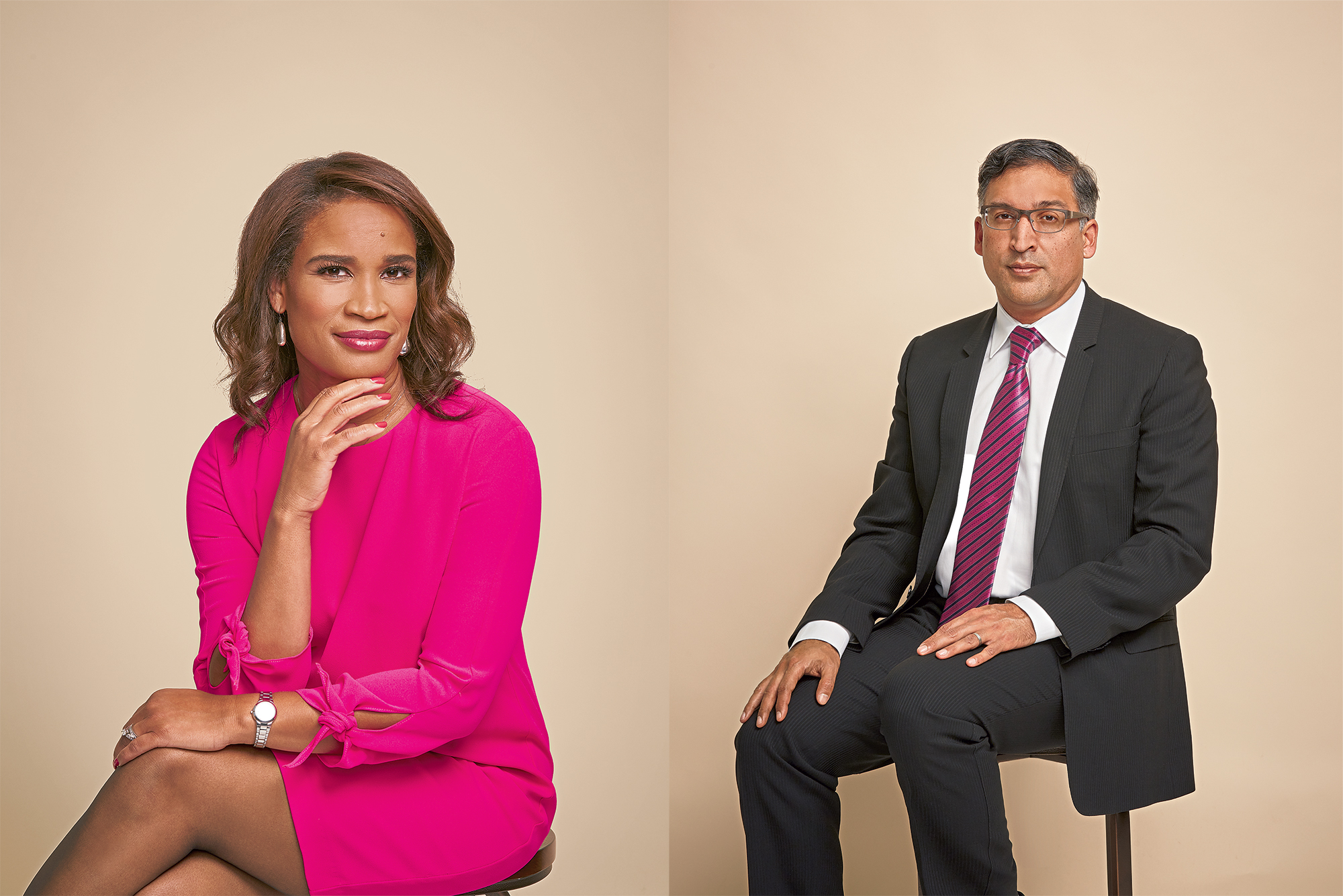 The area's star legal talent—including divorce lawyers, criminal defenders, immigration attorneys, and estate planners—in 20 categories. By Marisa Kashino.
---
CAPITAL COMMENT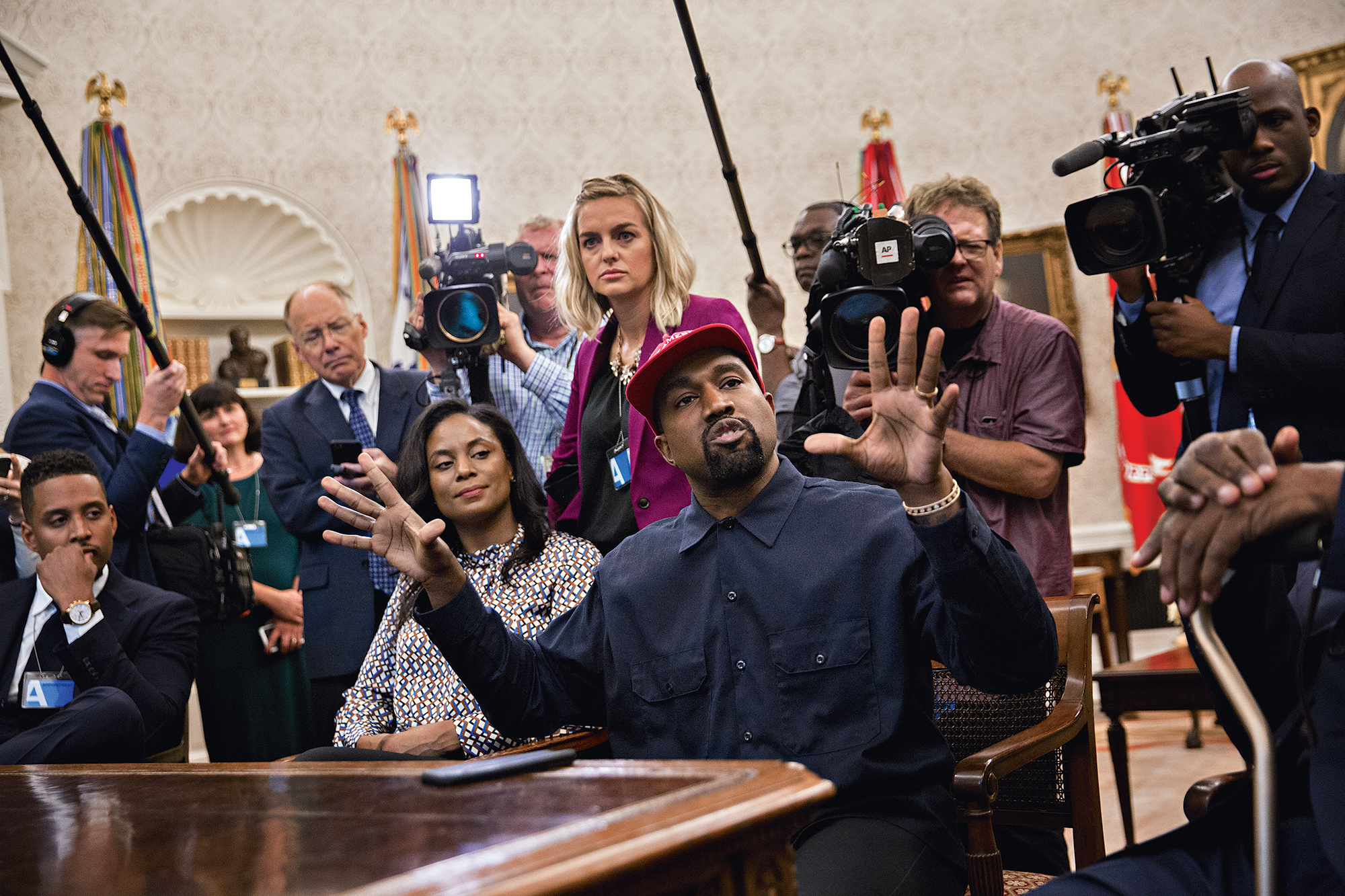 Yes, Kanye Matters: Dear political journalists: Stop turning up your noses at popular culture.
Separation Anxiety: Recycling is supposed to be simple. But with different rules across jurisdictions, it can get tricky. A snapshot of three constituencies.
Comms Strategy: If Hillary Clinton had won, Jessica Rosenworcel might be running the FCC. Now she's finding another way to make a difference.
How PG Was Born: It's been 50 years since the MPAA's movie-rating system was cooked up in an office building near the White House. Here's a look back at some key moments.
What's a Night Mayor?: Here's why DC is looking for a someone to oversee nightlife and other issues.
Quick Guide: The first Starbucks in the US for the deaf and hard of hearing opened recently on H Street. Here's how to order your PSL in ASL.
Whole Name-Check: A new grocery store intensifies the battle over what to call one DC neighborhood.
The New Face of Retail: How a handful of DC businesses are changing the local beauty industry.
The Barefoot House-Flipper: Before she was a star TV chef, Ina Garten used to renovate houses here. She recalls a few of her projects—which didn't always work out as planned.
"Excuse Me…": What it's like to be a canvasser who bugs people on the street.
Freshman Orientation: In the wake of the midterm elections, a host of House electees are headed to town. Where should they hang out? We have some advice.
---
BIG PICTURE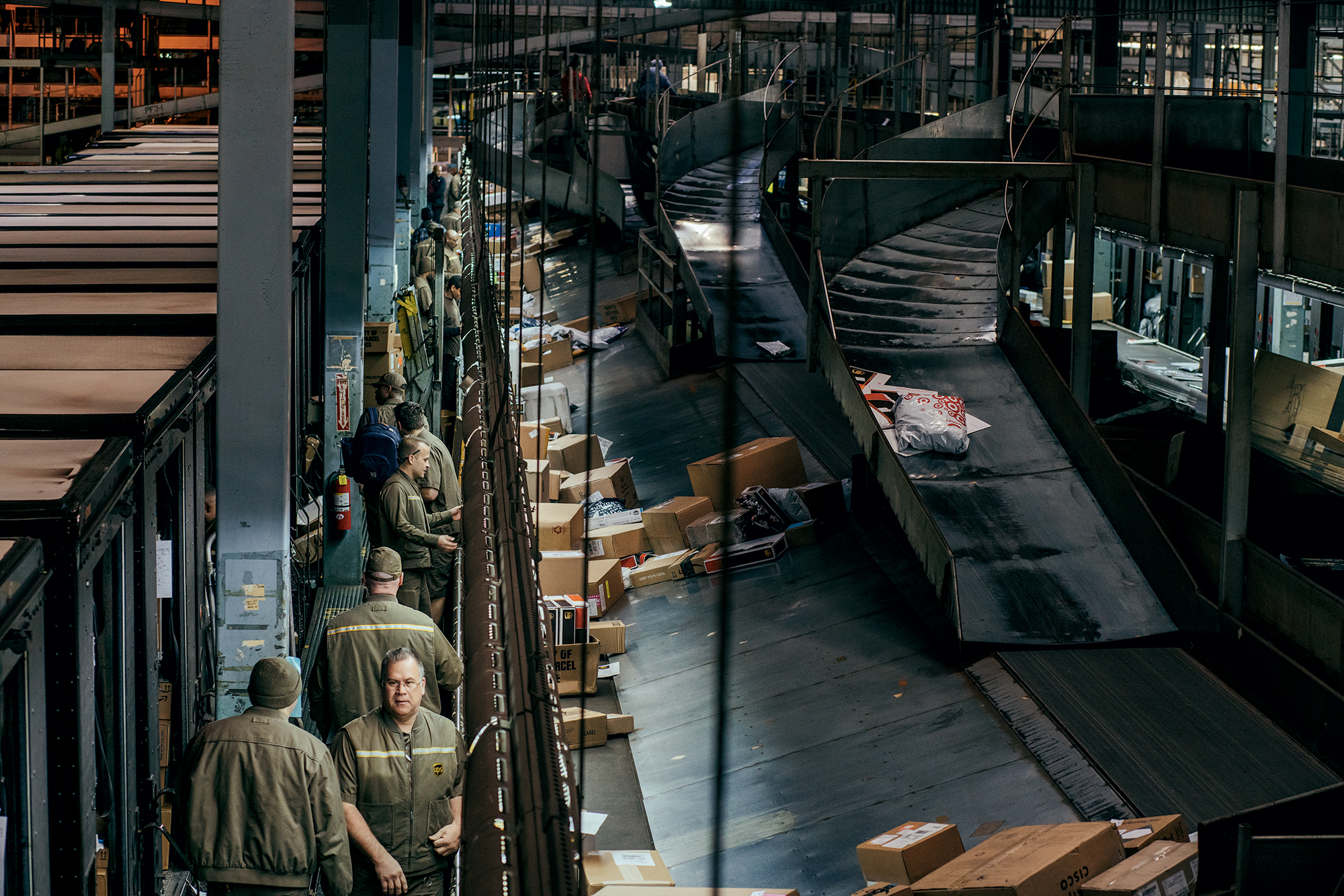 Carton Network: A look inside the Washington-area's busiest UPS facility.
---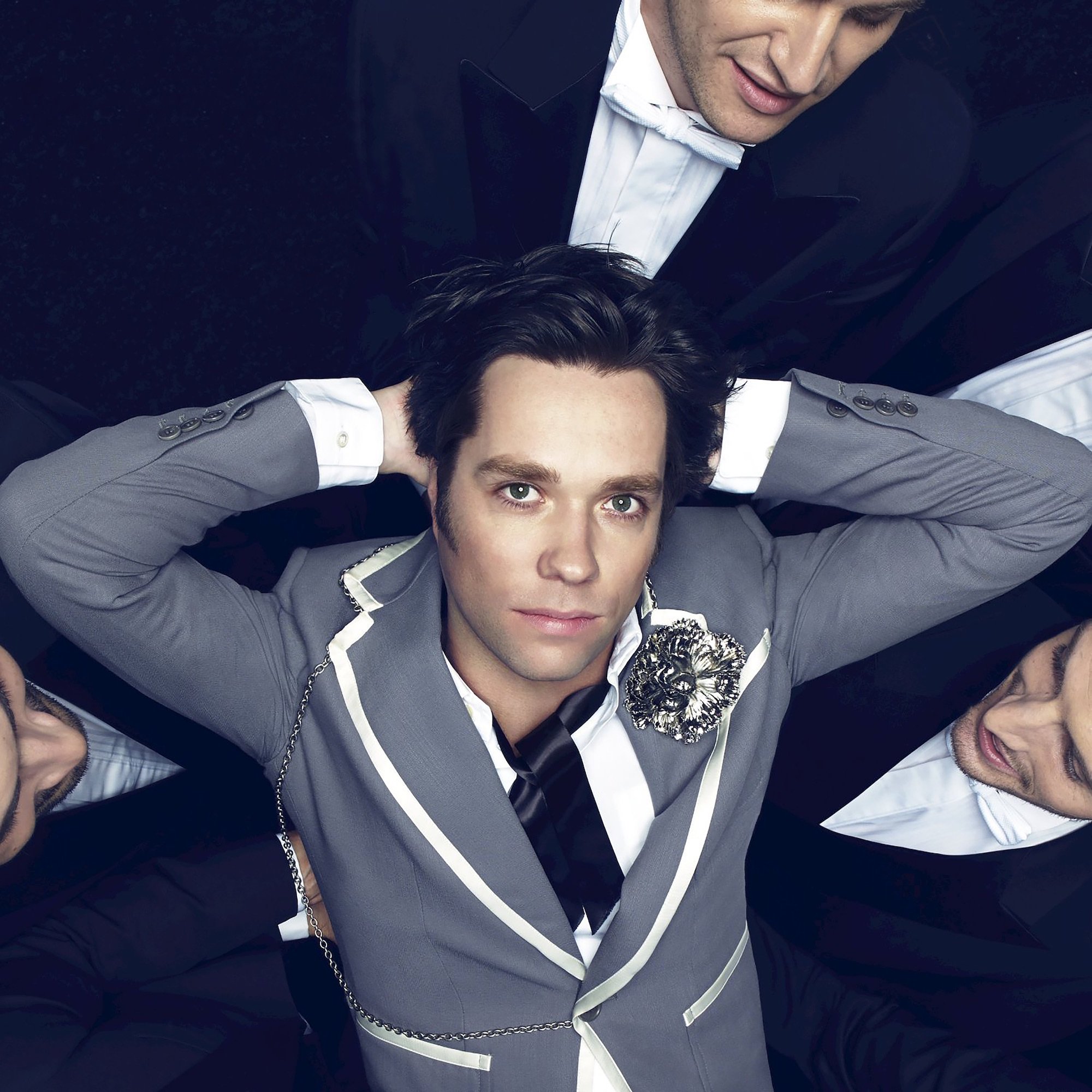 The 24 shows, concerts, holiday events, and more you shouldn't miss this month
---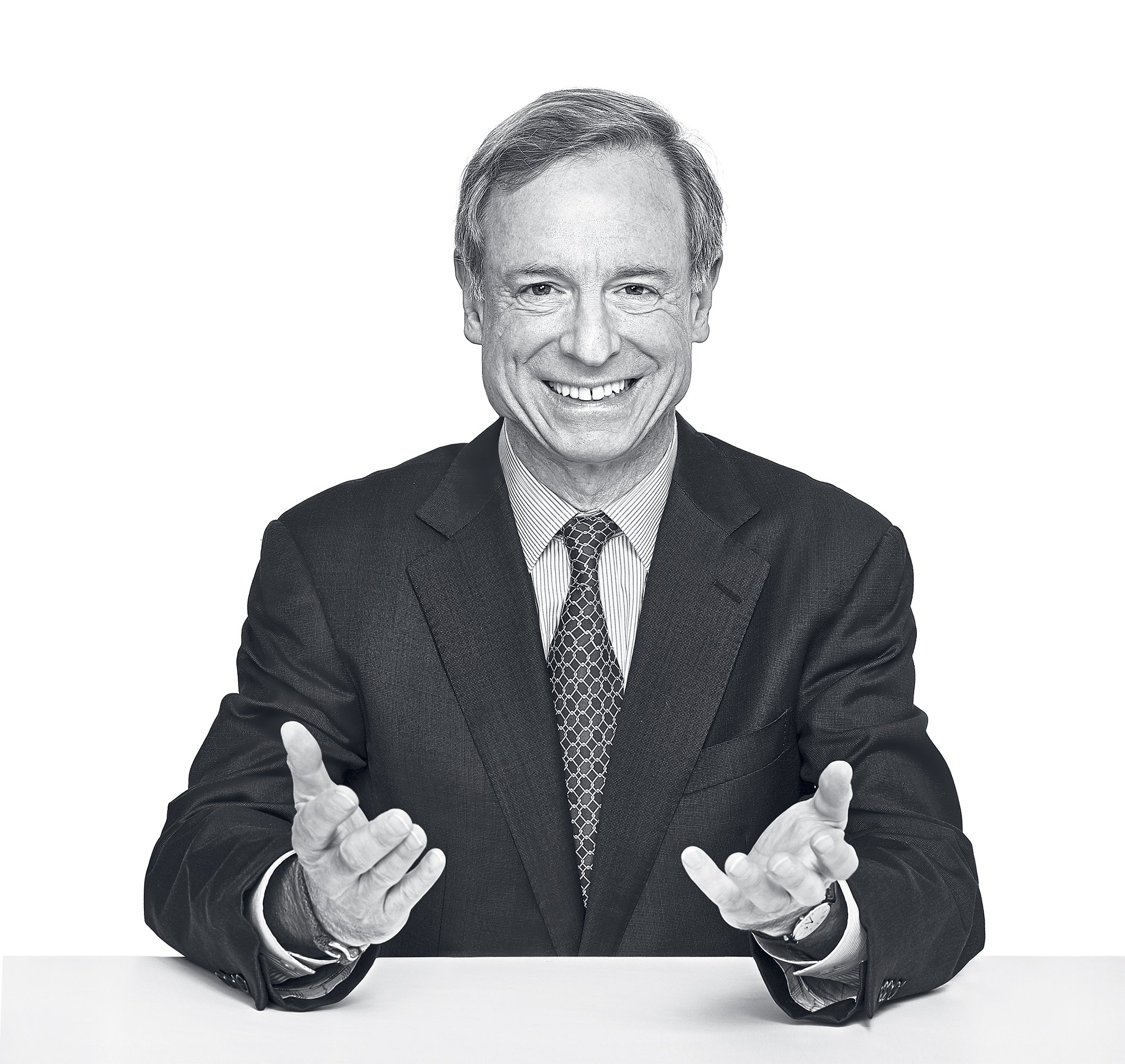 Goal-Oriented: A founder of one of the country's leading athlete-management firms on sports and politics.
The Bartlet Bunch: At a weekend-long conference of West Wing fans, the author learned that the show still lives­—and heard worries about nostalgia's downsides.
Subscription Overload: E-mail is dead? Not to the big media companies that are increasingly turning to daily newsletters as a way to connect with readers.
She's Got the Goods: As some independent shops falter, here's what the owner of DC's Salt & Sundry has figured out about connecting with customers
---
LIFE & TRAVEL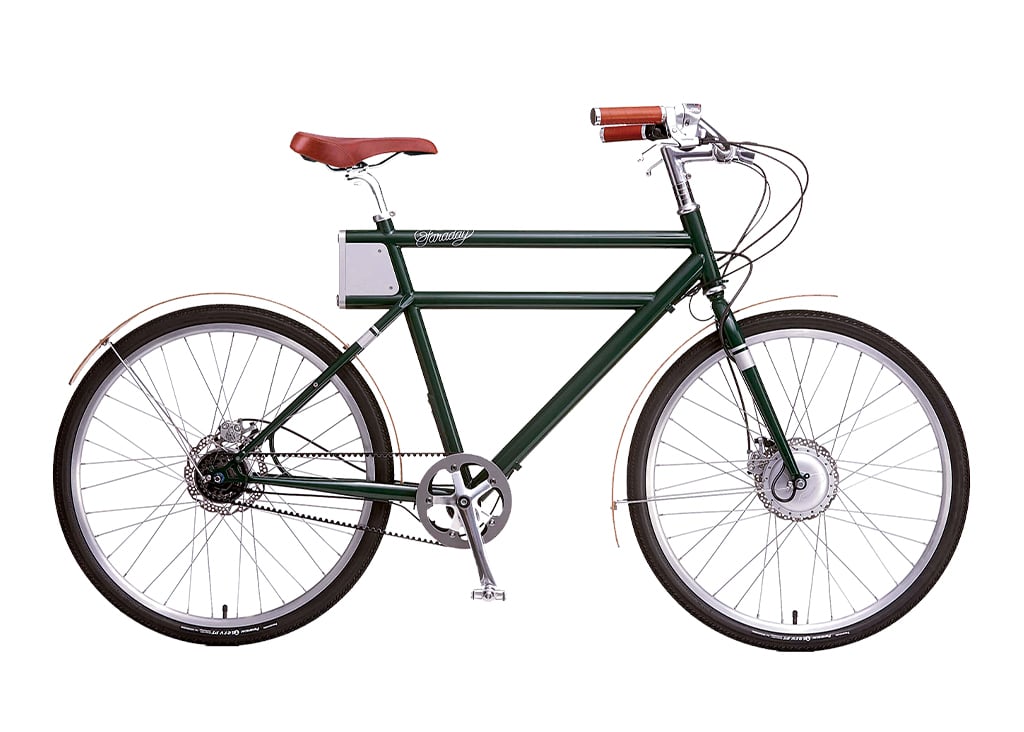 Gift Guide: Looking for a present they'd never buy for themselves? These indulgences may very well make you a gift hero.
Fast Getaways to Sun or Snow: Five escapes that are perfect for when it's cold here—and all quicker to get to, thanks to nonstop flights added just for winter.
Charity Begins at Work: Companies that are charitable with their money year-round.
Home Economics: Millennials aren't buying houses at the same rate as previous generations. The reasons behind the trend may surprise you.
Parenting: Holiday presents your kids might—eventually—appreciate more than stuff.
---
TASTE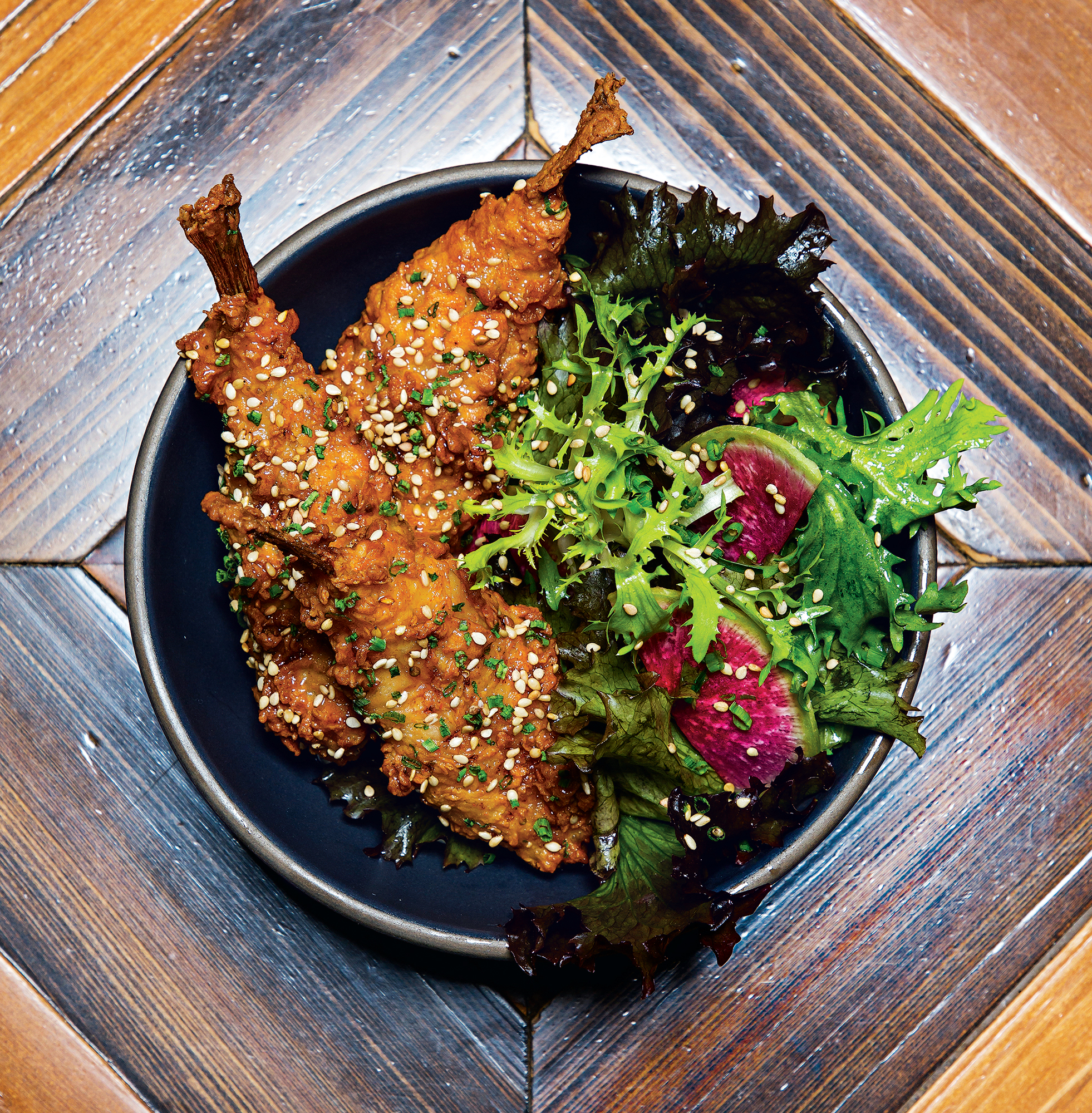 Super Food: The 26 best things we ate (and drank) in 2018.
Liquid Gold: Five delicious drinks.
Kitchen Bizarre: 2018's five strangest dishes, ranked from best to worst.
And the Award Goes To: For the 41st year, Washingtonian readers name their top places to eat.
---
HOME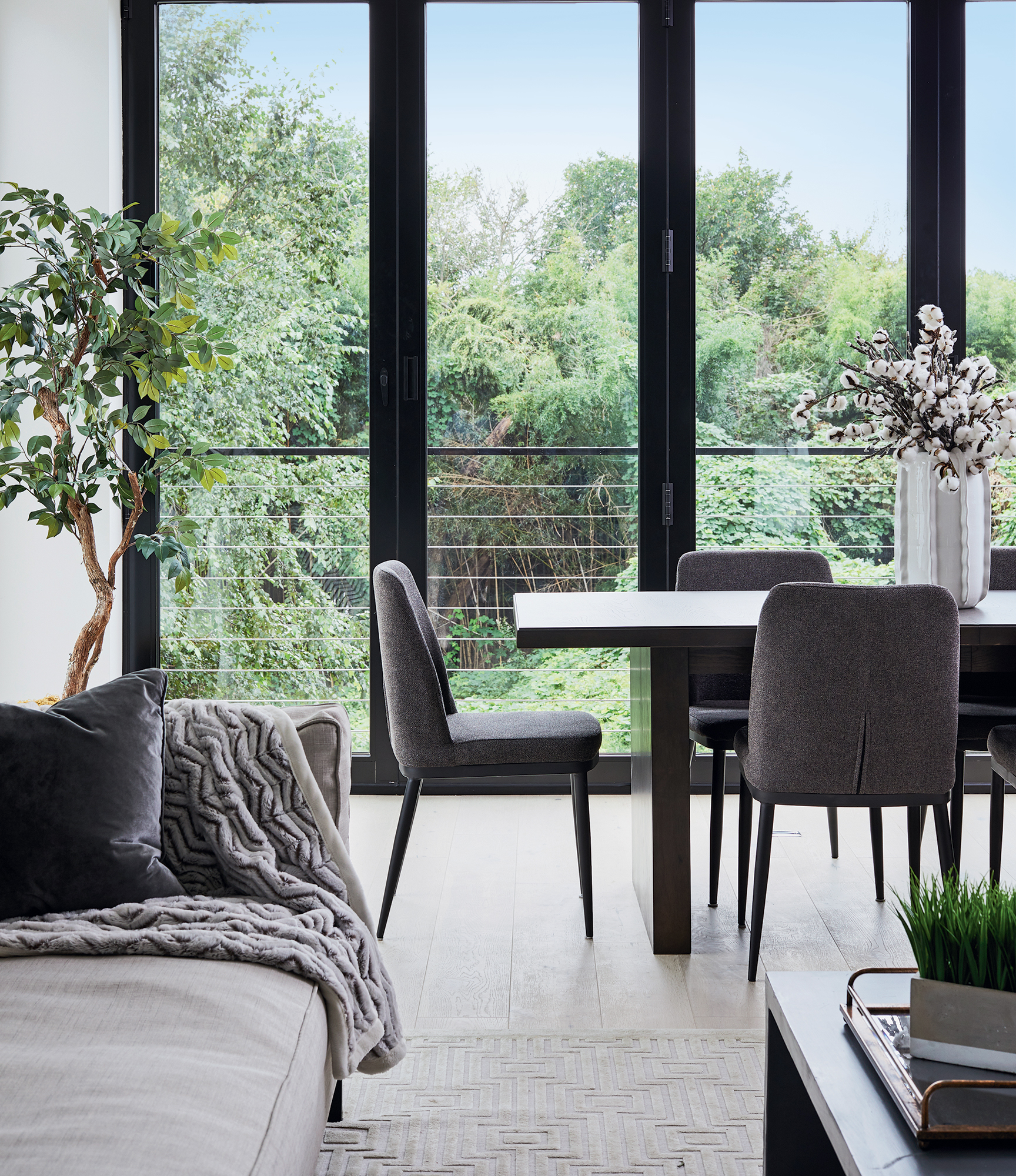 Houses of the Future: In Palisades, a pair of developers built two houses with the help of robots, while an architecture firm in Anacostia made one out of bamboo and sheep's wool. The seemingly opposite approaches have a common goal—to remedy the problems of current-day construction.
Off the Market: The month's luxury home sales.
---
FIRST PERSON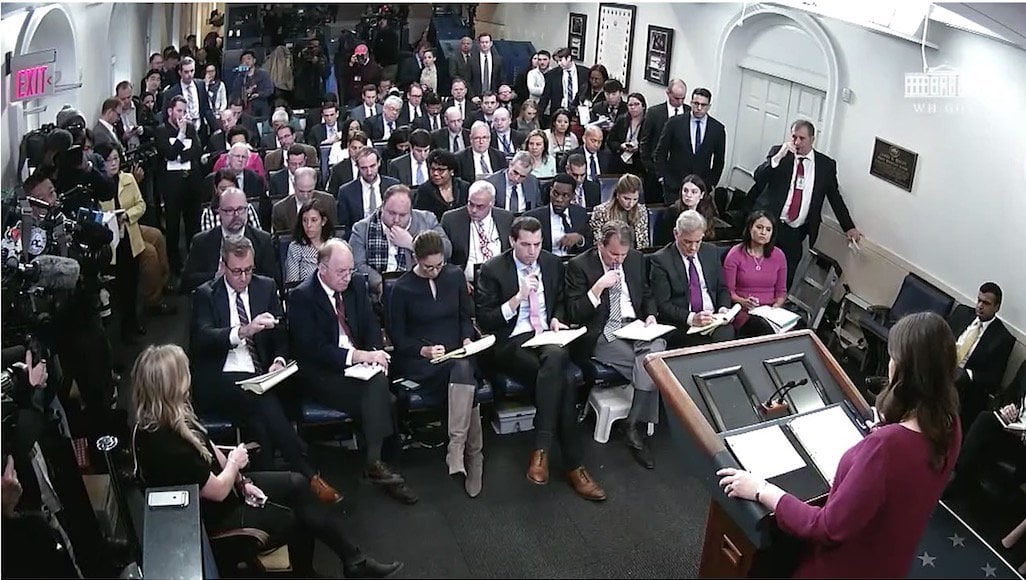 Pressing Matters: Making the White House briefing room less white.