When Isabella Eatery opened, no one imagined it would close nine months later—and certainly not like this.
It was a Friday in late August, and staff at the Eatery, an upscale food hall in Tysons Galleria, were arriving for what would probably be another lackluster lunch service when a manager was approached by an employee whose two sons also worked for the company. All three of their paychecks had bounced. The manager checked her bank account: same situation. She followed up with a kitchen manager. His check had bounced, too.
Over the previous several months, the name behind the food hall, Mike Isabella, had been at the center of a shit storm. In just a handful of years, he'd become one of Washington's premier restaurateurs, with a dozen popular restaurants, multiple airport and stadium kiosks, and plans to go global. Then in March, Isabella's top female employee filed an explosive sexual-harassment lawsuit whose salacious details turned it into one of the biggest #MeToo scandals to surface in Washington. Now Isabella was struggling to keep the pieces of his once $40-million restaurant empire intact—especially its biggest property, Isabella Eatery.
The concept had been epic in proportion and ambition: nine mini Isabella restaurants spread across 41,000 square feet of a luxe shopping mall, an entire food court branded by one personality. It was intended to be the crown jewel of Isabella's company, a chance to showcase all of his restaurants in one place. The Galleria, which saw Isabella's star-chef status as a magnet for retail, had wooed him with the promise to spend $35 million on the build-out.
But ever since the lawsuit, the Eatery had become a shell of its former self. Anticipated partnerships with the Galleria's shops never happened because those businesses didn't want to associate themselves with an alleged harasser. Purveyors were showing up and cursing the staff for unpaid bills. Diners were badgering employees with questions such as: How can you work for someone like that?
One by one, the individual kitchens closed until, by late August, nearly everything was consolidated into a single, simplified dining-hall menu. Gone were the caviar flights and West Coast oysters. The offerings were so dumbed down that one manager dubbed it an "Applebee's menu."
"There had been some joking about an over/under pool. Do they make it to a year?" says one former employee.
Meanwhile, the name on the giant marquee was ghosting. Isabella rarely came in anymore.
Now, in a final indignity, the checks were bouncing. By that morning, managers knew Isabella was planning to permanently close the Eatery two days later. And there was no way they were going to make their employees—some of whom lived paycheck to paycheck—keep working if they weren't guaranteed to be paid.
So one of the managers called Isabella and his partners with an ultimatum. We're giving you an hour, she said, and if you can't promise everyone will be compensated, we're shutting the place down ourselves. There was some back-and-forth, a few more phone calls. Isabella didn't have the money.
The staff could have just walked out. Instead, they delivered news of the closing to the mall management. They threw out all the leftover food so it wouldn't spoil. They scrubbed everything clean. And at 3 pm, they closed the place down for good.
Isabella never showed up.
The arc of Isabella Eatery, in a way, is the story of Mike Isabella writ small—outsize ambition, a workforce that was loyal until enough was enough, and an ignominious crash. Yes, to a certain extent, Isabella's resounding fall after his lightning rise reads like a #MeToo reckoning. But the underpinnings of his downfall are more complicated—and have broader implications for the capital's culinary scene and those who care about it. How the prince of Washington dining became its pariah is the story of a chef who was addicted to the spotlight, but also of a city that was starving for hometown stars and a gentrifying restaurant economy that was all too eager to feed them.
---
Mike Isabella learned to cook from his Italian grandmother. When he was a boy, she would come to the house in Bergen County, New Jersey, and the two would tend the Sunday gravy together. The weekly lessons were a wholesome diversion for a child whose father had walked out when Isabella was three, a kid who fell into a fast crowd as soon as he became a teenager. Still, as much as he loved being in the kitchen, when a then-girlfriend nudged him to apply to cooking school, Isabella was nervous about his career prospects. What happens if I'm not good at it? he wondered. Do I end up as a car salesman?
Once he was enrolled, his fear vanished and his appetite for competition kicked in. At 23, Isabella was rising at 5 am to get to classes in Manhattan before commuting back to Jersey for a 4 pm shift on the line. A year later, around 2000, he landed his first big gig: working in Philadelphia for eventual Le Diplomate owner and mega-operator Stephen Starr. Before long, Isabella saw his own ambitions reflected through the chef/restaurateur and inked a pact with himself on his right arm: a tattoo of a star. "I always wanted to become a star," he once told Washingtonian. "It's kind of corny but true."
From then on, the young chef made a point to work with other empire builders, later posting up in Washington for José Andrés. As Isabella shot through the ranks, American kitchens were rapidly changing—from the bad-boy days of Anthony Bourdain's Kitchen Confidential, where booze and coke and machismo dominated in closed-off kitchens, to the golden-boy days of "cheflebrities" who helmed TV shows and cooked at stoves that doubled as stages. Isabella remembers watching Andrés flying in from Spain to shoot a television segment: "He's probably had two hours of sleep, and you can see how exhausted he is. The camera comes on and the switch comes on, and he's just bright as something."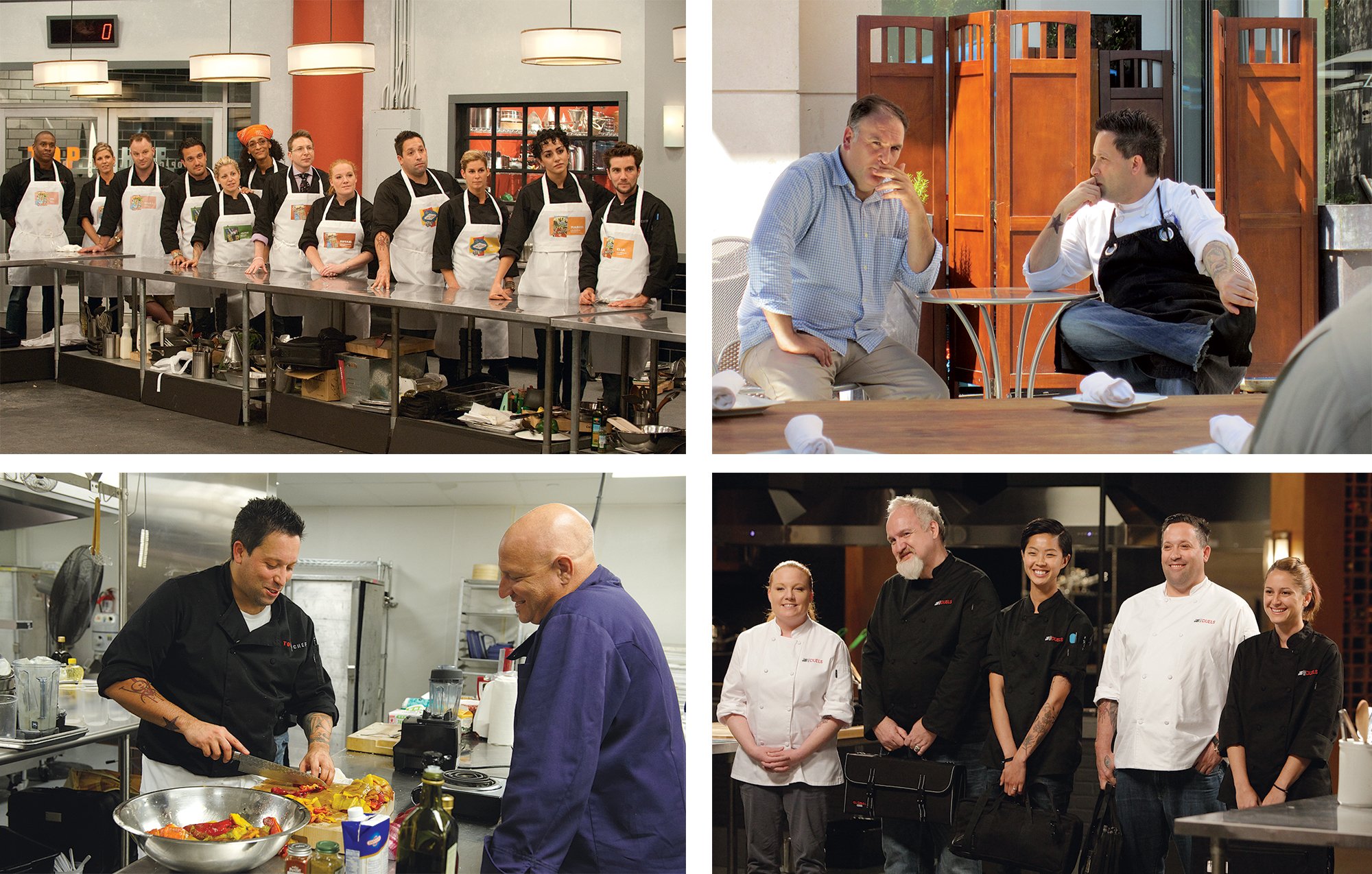 By 2009, Isabella had his own chance to break out. He was still working for Andrés, as head chef at Zaytinya, when Top Chef cast him in its Las Vegas season. Isabella became infamous overnight once the first episode aired. In a clam-shucking challenge, he lost to his friend Jen Carroll. During a confessional interlude, Isabella played the sore loser. "There's no way, no offense," he boasted, "but a girl shouldn't be at the same level that I am."
Top Chef judge Gail Simmons wrote on her blog that she was "shocked and disappointed" by the sexist remark: "He may have cooked us a delicious dish, but his attitude left a bad taste in my mouth."
For Isabella's cohort in Washington, it didn't matter. Bar owner Gina Chersevani recalls how nearly 100 industry friends gathered for a watch party. They ate chicken cutlets and drank out of a punch bowl fashioned to look like the Jersey Turnpike, with Matchbox cars frozen to the ice. "He was the first one of us to make it—really make it," she says.
It was true. Isabella finished in seventh place, but his swaggering performance sealed his fame. He began courting investors for his own DC restaurant and scored another TV contract, for Top Chef: All Stars. By that time, Isabella had gotten a new tattoo, an evil eye on his right hand, just down from his now prophetic star. He says it was a nod to his mother, who'd read crystal balls and tarot cards at fairs. More important, it was a talisman "to keep all the bad spirits away."
---
If you had any ties to the local food scene in 2011, you remember the opening of Graffiato. There was a line to get in the door, before lines outside restaurants were really a thing. Rock blasted over the speakers. Bartenders tapped kegs of Prosecco. Everything about Isabella's pizzeria behind the Verizon Center felt like a party, and the vibe lasted well past the first night.
Washington was on the brink of becoming a nationally acclaimed food city, and Isabella was as happy to plant his flag as DC was to claim him. Unlike the out-of-town chef celebs who dumped a steakhouse downtown and left, "Top Chef Mike" was one of our own, throwing out the first pitch at a Nats game, snapping selfies with fans at the restaurant. A restaurateur remembers how Isabella devoured the attention: "I was at Graffiato one night, and he was behind the bar singing a Journey song and everybody's cheering him on. It didn't seem like I was at a restaurant. It seemed like I was at someone's house at a really good party."
Isabella never wanted the party to stop. Once a month on a Monday—typically the slowest day for restaurants—he started Industry Takeover Nights, ceding his equipment to guest bartenders and chefs from other restaurants. The food was free, the booze was cheap, and the proceeds went to charity. Isabella effectively transformed an off-night into what the Washington Post gleefully called a "madhouse." "Chefs are like rock stars now," he told the newspaper in 2013. "We hang out, we do shots, we're high-fiving, we party, and then we close the place down at 2 or 3 am."
The Jersey Boy upgraded his lifestyle: a BMW convertible for himself, a Mercedes for his wife, Stacy. Some days, he zipped around on a purple Honda Ruckus scooter emblazoned with Graffiato logos that he called his "suckling pig." The couple bought a top-floor condo with wrap-around windows in Penn Quarter and moved in with their "little Italian son," a Chihuahua named Santino, after the doomed, hotheaded Corleone son in The Godfather.
The business was growing—Isabella had opened the Greek eatery Kapnos just north of U Street, and its sister sandwich bar, G. Yet as the company continued to grow, instead of adopting a corporate structure with a CEO and a human-resources department, Isabella "kept everything in the family," as he put it. He promoted from within, doling out shares of the company among loyal employees turned friends. Four of them would later be accused of sexual harassment alongside him.
"I go out with them—they're all my friends," he said in 2014. "It gets a little tough sometimes. We're all hanging out at the bar, having a good time, but if something goes wrong the next day, I have to be in their face."
Still, he wasn't about to tweak his approach: "It's been successful so far."
---
Isabella was becoming a catch. As Washington's dining scene boomed, dabbling in restaurants was suddenly cool, and putting money into a Mike Isabella Concepts property seemed like a hot investment. Developers saw the chef's ability to lure foot traffic to anemic parts of town and angled to entice him. In Ballston, then considered a C+ neighborhood by real-estate agents, he scored below-market rent on three different spaces and a favorable building-improvement package courtesy of a landlord who hoped Yona, Pepita, and Kapnos Taverna might help attract tenants to its fancy apartment building.
While chefs from a previous generation might have waited a decade between opening restaurants, Isabella, in business just a few years, was preparing to debut three at once. It wasn't like the Ballston joints were carbon copies, either—they were complicated, high-quality places that brought new cuisines to Isabella's table.
Before long, he was fielding three to five real-estate offers a week, on average, from all over the world. He says he turned down ten deals in New York alone. Closer to home, he launched a Kapnos spinoff in Bethesda and a Graffiato outpost in Richmond. Three kiosks at Nats Park and three airport stands. Marriott lured him to open Arroz in its new flagship next to DC's convention center. In the Mosaic district, a walkable live/play development in Fairfax, he opened Requin.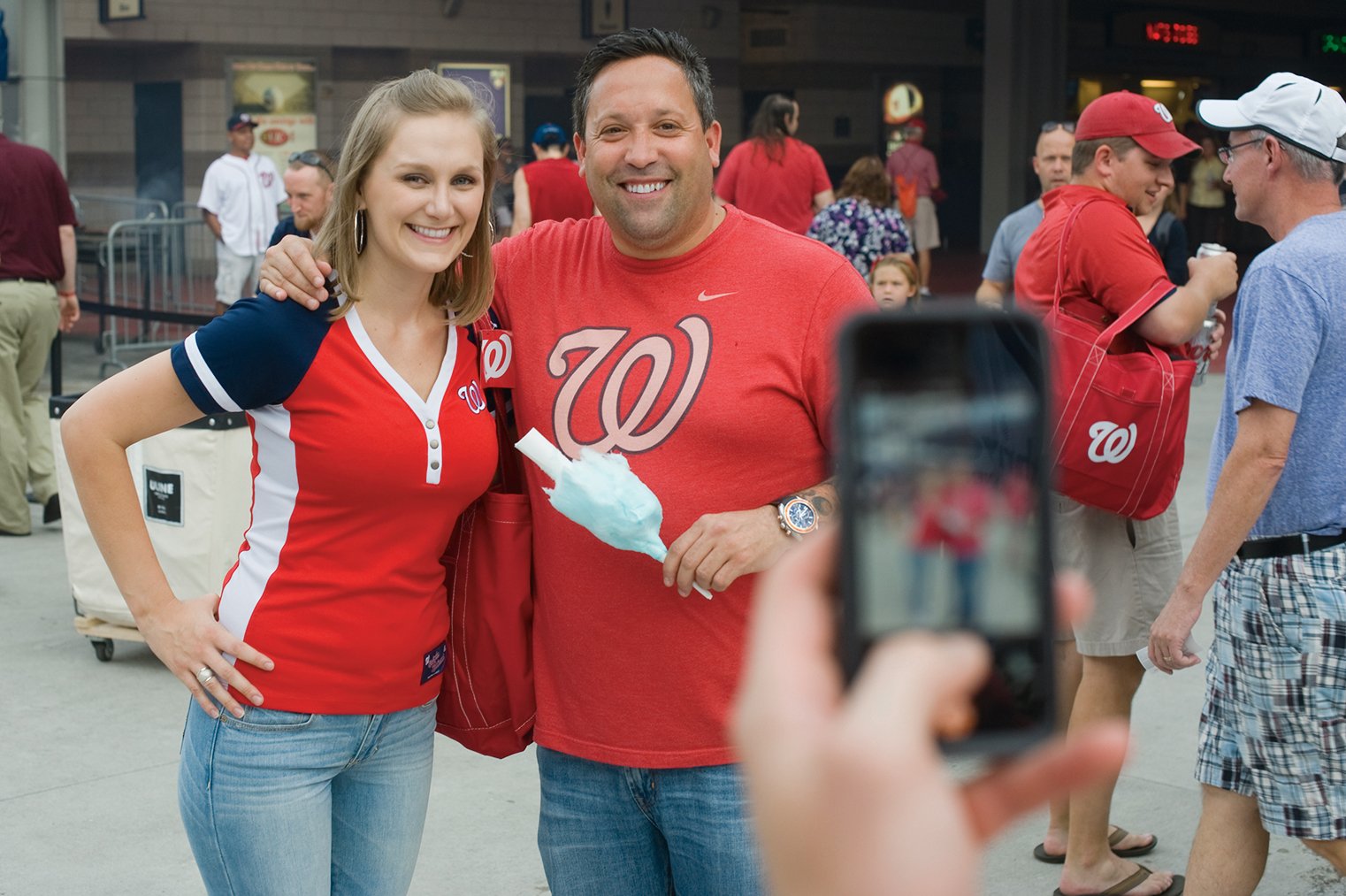 Isabella was capitalizing on a new mode of business—in which landlords help fund more of a restaurant build-out and shoulder more of the risk than in the past. "Each project, I'd get more and more and ask for more and more," he says.
But with so much easy money within reach, it wasn't hard to ignore the pitfalls of scaling up too quickly. "Getting these great deals is like enabling a drug addict—then the restaurateur almost can't say no," says real-estate broker John Asadoorian. He was speaking generally because the phenomenon extended well beyond Isabella. "A lot of the risk was taken out of the equation."
While the back-to-back openings were exhilarating, Isabella's staff felt spent. "I think any of us who were in the inner circle or who had been around for a while through all the openings felt like we had been stretched a bit too thin," says Alyssa Hotz, his former executive assistant.
But no one was feeling it more than the restaurateur himself. "It was just mayhem," he says. "You're talking monster restaurants, monster press behind it, monster hiring. And you have all your other restaurants—it was hard, very hard."
---
Even as he gained access to millions of dollars in investors' money, Isabella continued to blur the lines between work and play, bellying up to his restaurants' bars and ca­rousing at other establishments. "I've said before, 'You shouldn't be drinking,' " says Bob Rudderow, one of the biggest investors in Isabella's company. "He said, 'Yeah, yeah, you're right.' But then he didn't take it serious."
At Graffiato Richmond, the bartenders would have top-shelf gin ready anytime the boss came to town. Isabella didn't make the three-hour trip south often, but when he did, the staff knew the drill: a meeting or a menu tasting followed by an evening of gin-and-tonics. Sometimes, according to court filings, he'd "demand" that his Richmond employees join him at a strip club.
"Chefs are like rock stars. We hang out, we do shots, we're high-fiving, and then we close the place down at 2 or 3 am."
Isabella says he started drinking at age 13 and didn't stop for more than a few weeks over the next 30 years. At certain times, it just made him the most boisterous guy in the room, but according to some employees, there were other times when he became belligerent. A bartender at Graffiato Richmond says staff was cautious when pouring him drinks because he could become rude to patrons looking for anything more than a quick photo: "Usually lighter drinks meant an easier night for everyone."
Employees at Graffiato DC would also try to foil the boss's instincts. "You'd have a new bartender on, and we'd have to reprimand them at some point because Mike would ask for doubles and they would pour him doubles," says a former manager at the company. "The volume that he's going to drink, we would have to basically trick him. The plan was usually for his drinks to have less and less alcohol as the night went on, to the point where we'd get him down to just tonic."
---
By October 2017, Isabella had hit peak stress. What was supposed to be a staggered restaurant rollout had turned into three openings in quick succession—Kapnos Taverna in College Park, Isabella Eatery, and Requin at the Wharf, a big, glassy spot at the new $2.5-billion waterfront development.
The company was about to double in size, going from some 400 employees to 800. He had—finally—established an HR department, but the company still was run in large part like a small family business governed by Isabella and his entourage. One former employee says managers were working 100-hour weeks in preparation for Requin: "The Wharf was when we all started to feel like, 'Hey, there's a pretty good chance this could come off the rails.' "
They were right. The Wharf's marquee restaurants, including Requin, were all behind schedule. Yet under the terms of the contract, they were obligated to serve food at the vast development's much-hyped ribbon-cutting—ready or not. The job of overseeing the big day fell to the highest-ranking woman at the company, Chloe Caras.
Caras and Isabella already knew each other when the restaurateur hired her to manage his Northern Virginia restaurants. She had worked in the industry for almost two decades and seen her share of restaurant openings. But this rushed debut posed an unusual challenge.
According to her subsequent lawsuit, it was Isabella and his managing partners—not only the 20,000 daily visitors to the new condo-and-entertainment complex—who were the real obstacles. Instead of supporting the team, she alleged, they spent their time getting drunk and commenting on women walking by. When Caras confronted Isabella about their behavior, the lawsuit said, he laughed about her reaction. Later, Caras reminded him that she and other managers were key to the company's success at the event, and she asked to split the tips from their boardwalk food stand. Isabella erupted, according to the complaint, and threw a calculator at the wall near her head.
Not two months later, there was another, even higher-profile opening—and another blowup. According to Caras's lawsuit, Isabella was drinking heavily on a day leading up to Isabella Eatery's opening. By evening, he looked visibly intoxicated. At one point, chef Elliot Drew approached him with a question. Caras didn't hear it, but she said she did hear Isabella's response: "If you sleep with Chloe, you can."
Caras asked Isabella to stop. "What, you don't like that?" he allegedly asked. Then he accused Caras of sexually harassing Drew.
Caras said she walked away and went into the kitchen, but Isabella got up and moved toward her, hurling insults. Caras said she asked Isabella to stop, again, and let her leave. He followed her. As she exited the kitchen, according to the suit, Isabella demanded she turn around and talk with him. She refused.
"Disrespectful bitch," he allegedly shouted. "If you're going to be disrespectful, then you're done here."
As Caras reached the door, she said, Isabella chased after her, still calling her "bitch" and yelling, "Love you, Chloe, nice working with you!"
The next day, Caras got a call from Isabella's new HR director, Ket Raxajak. Raxajak had been a part-time bartender for Isabella's Arlington restaurants and had a human-resources background when Isabella was looking to add the department. Two months into the new job, she had a crisis on her hands.
Caras told Raxajak that Isabella fired her. But Raxajak said she still had a job. When Caras said she'd been sexually harassed, Raxajak asked to set up a formal interview. But Caras didn't hear from HR again.
The next day, it was chief financial officer Johannes Allender who got in touch with Caras. He told her she hadn't been fired—even though, according to the lawsuit, the company had deactivated her e-mail and canceled her direct deposit. Allender also implied that she'd made offensive comments and said he planned to investigate.
Caras was having none of it. She was getting an attorney.
---
Early in the new year, Isabella knew a lawsuit was coming. If he was anxious, he hid it behind culinary news: He was going back to cooking at Graffiato, to improve his flagship restaurant. The glory days.
On March 19, the Post broke the story: LAWSUIT ACCUSES CELEBRITY CHEF MIKE ISABELLA OF "EXTRAORDINARY" SEXUAL HARASSMENT.
In the filing, Caras claimed Isabella had sexually propositioned her multiple times. She said he had mimed having sex with her from behind while pulling her hair. She alleged that the male partners—CFO Johannes Allender, beverage director Taha Ismail, Kapnos chef George Pagonis, and director Nick Pagonis—had regularly talked about her body and started rumors about her sex life. Caras recounted a night in October 2016, after drinks at G, when Isabella allegedly tried to persuade staff to go to a strip club—but his executive assistant intervened and told everyone to go home. Caras said she later learned that Isabella boasted to his partners that he and Caras had planned to have sex that night but the assistant prevented it.
"Disrespectful bitch. If you're going to be disrespectful, then you're done here."
The 42-page complaint continued in graphic detail. Isabella and his partners allegedly commented on "hot" female patrons and often sat at the bar looking at naked or semi-clad women on their phones. She said they bragged openly about "taking down" women and about their alleged exploits with prostitutes during international culinary tours. After the trips, Caras claimed, the partners named cocktails at the restaurants for these sexual encounters. One drink, the Crossing Guard, was supposedly named for a moniker Isabella had earned at a European brothel where he'd "directed each prostitute to service a particular partner and told her which sex act to perform on each partner."
Caras claimed that in March 2016 Isabella had joked she should dub a cocktail the "itchy kitty." Caras asked him to stop, but Isabella continued to repeat the crude reference to female genitalia throughout the day. He also texted the phrase to her, and when she asked him to cut it out, he allegedly replied, "What's wrong, u got one?"
There was more, including allegations that Isabella and the partners had directed Caras and other managers to hire women who were "hot" and that they'd contrived reasons to fire women they deemed "ugly." She stated that the partners had started vulgar group text chains calling female employees "whores" and "bitches" and expected her to join in. Women who didn't partake in the "bro culture" were deemed "no fun," she alleged, and were managed out of their positions.
Caras said she complained several times about the environment but was generally blown off. At one point, she told Isabella about some "demeaning" remarks from a partner. According to the suit, Isabella replied, "It's probably because you're a woman."
---
The fallout was immediate: Isabella's longtime publicist dropped him. Charities axed him from their fundraisers. Eater removed his restaurants from its maps and guides, and Nationals Park booted his concession stands. "I don't think [the partners] had any idea the effect it was going to have," says a former manager, adding, "They thought it was going to go away in a few days."
Once the Nats turned on Isabella, the seriousness of the situation became more evident, the manager recalls. Isabella became indignant: "His reaction was 'This is bullshit.' "
Team Isabella mobilized. In a lengthy initial statement, the company had denied creating a hostile work environment and allegations of unwanted touching, describing Caras as a "single disgruntled co-owner of the company," noting that profanity is "customary and historically acceptable in the restaurant industry" and accusing Caras of participating in the "very same banter, language, and horseplay" that she said was toxic. (In her suit, Caras admitted she used offensive language in an effort to succeed in the company.)
Now, as controversy swirled, they prepared to play even rougher. "They were trying to dig up dirt on Chloe. They were trying to talk to anybody that Chloe may have bought pot from or partied with late-night, trying to get anything they could," the manager says. At one point, according to the employee, partners Nick Pagonis and Taha Ismail drove a worker to the Apple store to try to recover potentially incriminating text messages from Caras on an old iPhone. (Pagonis denied this through his attorney; Ismail didn't return calls.) "They honestly thought they were going to be able to win and come out the victors," the employee says. "They were going to be the first guys that were part of this #MeToo thing that pushed back and won."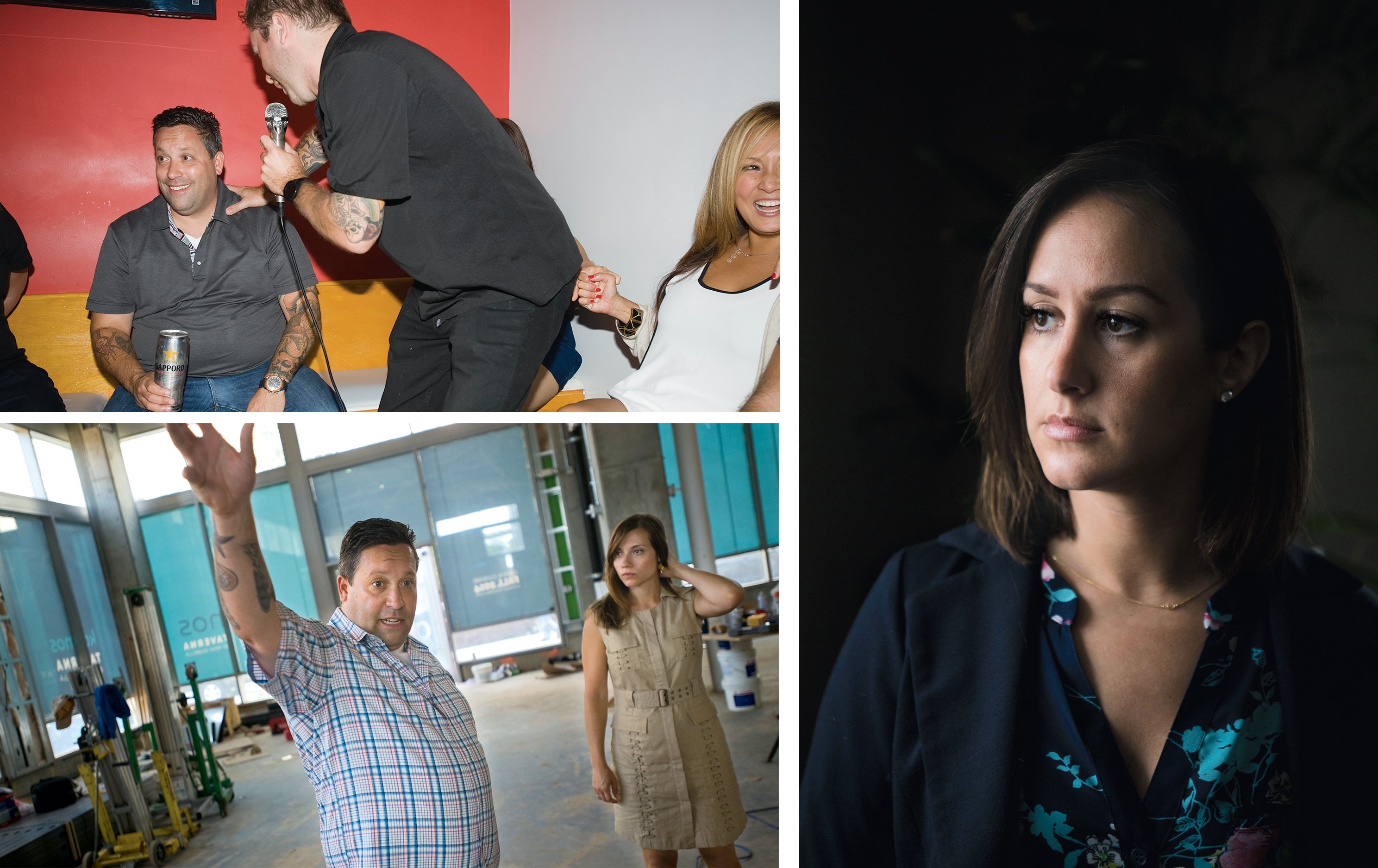 Whereas celebrity restaurateurs Mario Batali and John Besh both stepped down from their companies and attempted apologies after culinary #MeToo revelations, Isabella hired a crisis-PR firm, which put out statements from employees tarnishing Caras, stating that she used drugs, bragged about sexual exploits, and sexually harassed staff herself.
Caras had some firepower of her own. She was represented by Debra Katz, the veteran of harassment law who later represented Brett Kavanaugh accuser Christine Blasey Ford. Katz called the accusations false and defamatory.
The brawl escalated. Caras piled on with new allegations in an amended suit, zeroing in on the company's use of a nondisclosure agreement, which she said prevented employees from speaking out against bad behavior. (Many sources spoke to Washingtonian anonymously because they signed an NDA.)
Under pressure, Isabella and his top lieutenants started pointing fingers at one another. "You've got to realize these guys were all buddies when they started out. They all supported it, and they all put their own money in, too. All of a sudden, they started to see it fall apart," says investor Bob Rudderow. "When they put the heat up, a lot of people didn't know how to react to it, and they lost some of their confidence in each other."
A former manager says partners Nick and brother George Pagonis stopped speaking to Isabella. "They blamed Mike because Mike was the one who basically fired Chloe. Mike blames them because they were the ones who sent all the text messages that got referenced in the lawsuit. Everyone feels like it's everyone else's fault."
"They thought they'd be the first guys who were part of this #MeToo thing that pushed back and won."
Some in his circle urged Isabella to course-correct. "Mike handled his response in exactly the wrong way, exactly the opposite way from what people were encouraging," one investor says. "Some people were certainly encouraging him to apologize, to tackle the lawsuit quickly and proactively." But many of the investors supported the strategy and felt bad for Isabella.
Meanwhile, Isabella's fortunes worsened. The Restaurant Association Metropolitan Washington shut him out of its annual awards. Uber Eats severed ties. Expansion plans were halted. In early 2018, 20 new Mike Isabella restaurant projects had been in the works, including deals in Las Vegas, Dubai, Houston, and Atlanta. One by one, they were withdrawn.
Finally, on May 7, Isabella and Caras announced they'd settled the suit. Isabella said the company would adopt new harassment policies and training; he and Caras agreed not to disclose the deal's financial terms. But by then, the damage was done.
---
One night in late spring, Isabella was rushed to the hospital.
That evening, he had left work and headed home to his new condo, a $2.19-million three-bedroom at the Wharf that he'd bought weeks before the lawsuit was filed. His wife, Stacy, had a friend over, so he excused himself to watch TV.
Alone in the bedroom, Isabella started struggling for breath, then gasping for air. He tried to remain calm. Stacy took him to George Washington University Hospital. His symptoms worsened—he got dizzy and felt tingling in his arm.
Doctors admitted him. "It was partially a panic attack," he says. "Stress levels were high. I was overworked." He was sent home with orders to stop drinking and smoking immediately. It was a big ask for a hard-partying chef who'd been to drug rehab in his teens and twenties. "I'm an alcoholic drug addict. You know, I am," Isabella says. "I'll always be for the rest of my life."
Isabella had been seesawing ever since the crisis started. In public, the ultimate-fighting obsessive would cut a defiant pose, posting photos and video of a wrestling belt emblazoned with the logos of his restaurants on Instagram. Behind closed doors, employees and friends also saw a less combative posture. One former employee says Isabella seemed like a "kicked dog": "That guy trades on his name. He's not much of a chef anymore. He's a celebrity. His currency is his fame, and someone took it away from him."
Requin in Fairfax had just shuttered, and the landlord followed up with a lawsuit for more than $715,000 in unpaid rent and other penalties dating to late 2015. Graffiato Richmond was the next to fold. Then the original Graffiato in Chinatown, Isabella's "baby."
With each closure, Isabella seemed to reel between full-on denial and irrational hope. After Requin had clearly stopped serving, his team said in an e-mail, "this is not true." At Graffiato DC, revenues dropped from about $50,000 to $5,000 a week, and the landlord filed an eviction lawsuit for unpaid rent. When the restaurant went dark, Isabella said it was so the management could "rethink things."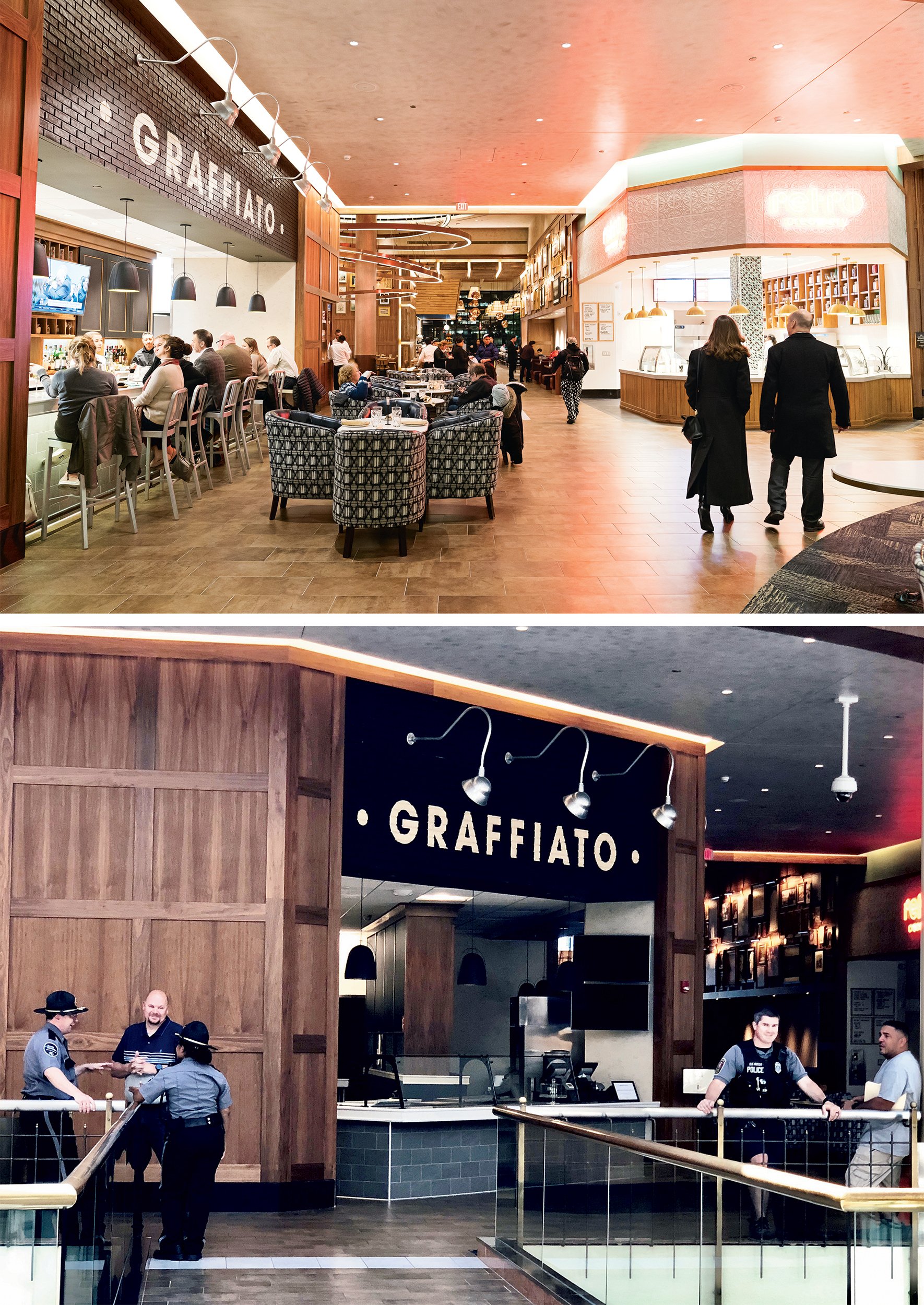 The Eatery's forecast was particularly bleak. Revenues had plummeted from $1 million a month to $300,000, and the top chefs had split. Isabella went hunting for cash. But investors weren't interested in opening their checkbooks. "I said, 'Mike, to tell you the truth, you don't put good money into bad money,' " says Rudderow.
Two weeks after the food hall closed, Isabella's company filed for bankruptcy in order to reorganize. The move finally pulled back the curtains on his empire's finances, showing how the failing restaurants had dragged down the others. When one shut and couldn't pay its bills, vendors that did business across the company tightened credit on the remaining restaurants. Investors who had provided stopgap loans in the past tightened the faucets. Meanwhile, Isabella moved money from his profitable properties to his stragglers. The original Kapnos, for instance, loaned $23,500 to Arroz, which loaned $22,114 to Isabella Eatery. He was shuffling the pans so nothing burned.
Isabella continued to sound indignant in public, blaming bad press for his troubles. A week after the bankruptcy, he took to social media with a meme of Robert De Niro in dark sunglasses. "Listen, I'm a nice person," it read. "So if I'm an asshole to you, you need to ask yourself why." But six days later—after a pummeling on Twitter—Isabella took a tack he hadn't tried before. He appeared on Fox 5's evening news, his sleeves rolled up to show his tattoos. "I want people to know that I'm sorry," he said. "There's no one who's untouchable. Everyone has to be held accountable." It was the first time he had publicly apologized.
---
Though Isabella's legal woes may have hastened the crumbling of his empire, anyone in his orbit—including Isabella himself—will tell you the problems extended beyond the lawsuit. "Your windshield cracks and you kind of ignore it and keep driving with it," says one investor. "Then it's cold or it's hot and it cracks a little more. And it keeps cracking. I think the crack was already there."
Many of those fissures likely stemmed from growing too big too fast. "I feel bad because I think he probably had sort of greedy people around him who were like, 'Hey, Mike, you can open this, you can open that. You're going to be a zillionaire,' " says another. "And I think he's a little bit of a star fucker. He chased the fame."
But it's hard not to wonder if another chef in Washington's current restaurant economy couldn't be ruined by the same fate. The forces that enabled Isabella's expansion—developers doling out sweetheart deals, a new class of investors attracted to the glamour of the growing scene—are also behind the success of many of his peers. But with more growth comes more risk. Handouts such as a few years of bargain-basement rent in an up-and-coming neighborhood can sound awfully appetizing, but expenses can add up while you wait for the surrounding area to arrive. One of the biggest takeaways from Isabella's mess may be that the cost of a misstep in a propped-up market can be devastating.
"I never want to make anyone feel uncomfortable, and obviously I did."
Despite everything that's happened, there does remain a contingent of top-dollar investors who say they'd go in on a future Isabella concept and who believe he handled the crisis as well as he could have. Isabella himself isn't so sure. "I've had a lot of time to think about things in life," he says during an interview in early fall. "I was fighting a lot back then. With myself. With what was going on. Some of the way I handled situations was stupid and ignorant."
Isabella looks older than his 43 years these days. He's lost weight, and he grew a graying beard—"to hide my face," he says, half kidding. He says he isn't feeling very talkative. But he still has ten restaurants, and he doesn't want people to forget about them. He wishes he'd apologized from the beginning: "I should have just taken responsibility."
That includes taking responsibility for his drinking on the job. "I had a $35-million, $40-million empire on my shoulders," he says. "With the pressure of reviews, with hiring and staffing a team, the pressure of giving the best quality you can give—making investors happy, it's a lot of pressure. And I drank too much."
Asked when he realized it was too much, Isabella says: "I never want to make anyone feel uncomfortable. And obviously I did."
Isabella didn't just build a business empire—he built a world around himself. Fans and organizations used to pay top dollar for a Mike Isabella appearance. Not anymore. He used to sign 800 paychecks; now he's had to let more than 400 people go. He just put his new Wharf condo on the market. The business, meanwhile, no longer feels like a family. As of press time, its future remained uncertain—with surrogates for Isabella and partner George Pagonis giving Washingtonian contradictory stories about which one of them would be leading the company. On December 1, another Isabella restaurant will close—Kapnos Taverna in College Park.
Isabella has been struggling to adjust to the new order. "It's so much easier to come from nothing and then slowly move your way up. Not many people in life go from nothing to stardom. How you control your actions when you have no father, no guidance, no nothing, no boss—sometimes you get in trouble. And I definitely made mistakes."
He says he went cold turkey after his panic attack and that he has "pretty much" stayed sober since. He watches UFC fights. He takes walks. He cooks at home with his wife. He's trying to see more of his mom. Asked who else is still in his corner—friends, family—he exhales. Then he excuses himself: "Let me go smoke a cigarette."
This article appears in the December 2018 issue of Washingtonian.