1. Draco Rosa
Howard Theatre, December 1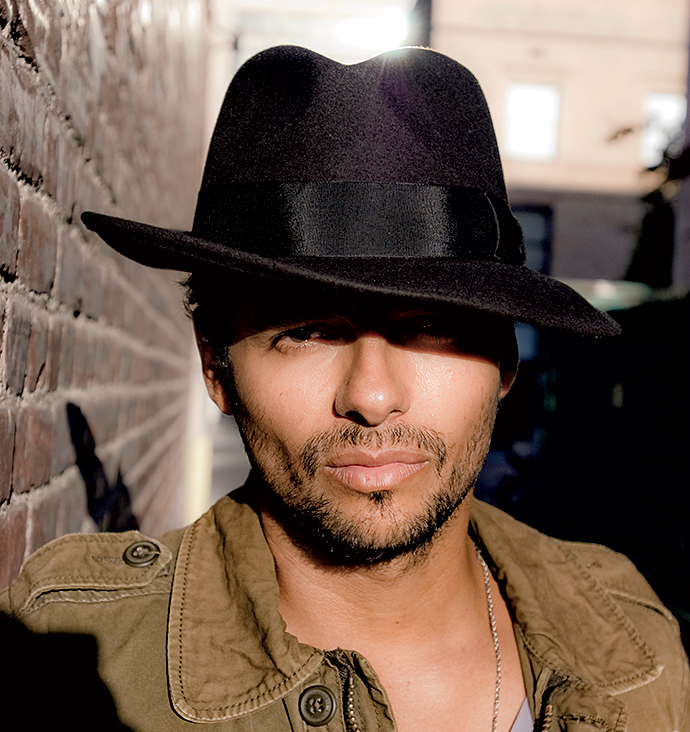 Once known as Robi Rosa, the longtime musician cowrote Ricky Martin's "Livin' La Vida Loca" and was a fellow member of '80s superstars Menudo. Today, Rosa's work ranges from pop collaborations with powerhouses Rubén Blades and Marc Anthony to guitar-drenched hard rock. His latest album, Monte Sagrado, falls into the latter category, so there are likely to be some epic guitar solos. $39 to $79.
2. Cakeface: Stairway to Stardom
Dance Place, December 1–2
Does talent still matter in the Instagram era? The New York dance company Cakeface tackles that question in a production named after a 1980s make-it-big variety program. (Do yourself a favor and YouTube it.) Clad in futuristic costumes, the troupe performs in front of clips of the old show, often blurting out random thoughts related to 21st-century creative life. "Half my endorsements from LinkedIn are from my mother," says a dancer at one point. We can relate. $15 to $30.
3. The Second City's She the People
Woolly Mammoth, December 3–January 6
The women behind this patriarchy-lampooning comedy revue are woke and proud, so expect lots of unflinching topical humor—sketches related to the #MeToo movement, parodies of beauty commercials marketed to women, and so on. Bring along your mansplaining boyfriend so he can learn a few things. $20 to $69.
4. Simone Dinnerstein
Kennedy Center, December 6
It's been more than a decade since the then-unknown pianist blew up with a renowned recording of the Goldberg Variations, and she's still most famous for her Bach interpretations. Here, she'll dip into some less familiar territory, tackling a diverse set of meditative pieces, including Philip Glass's "Mad Rush," which is about as perfect a winter-weather soundtrack as you can think of. $70.
5. "Ambreen Butt—Mark My Words"
National Museum of Women in the Arts, December 7–April 14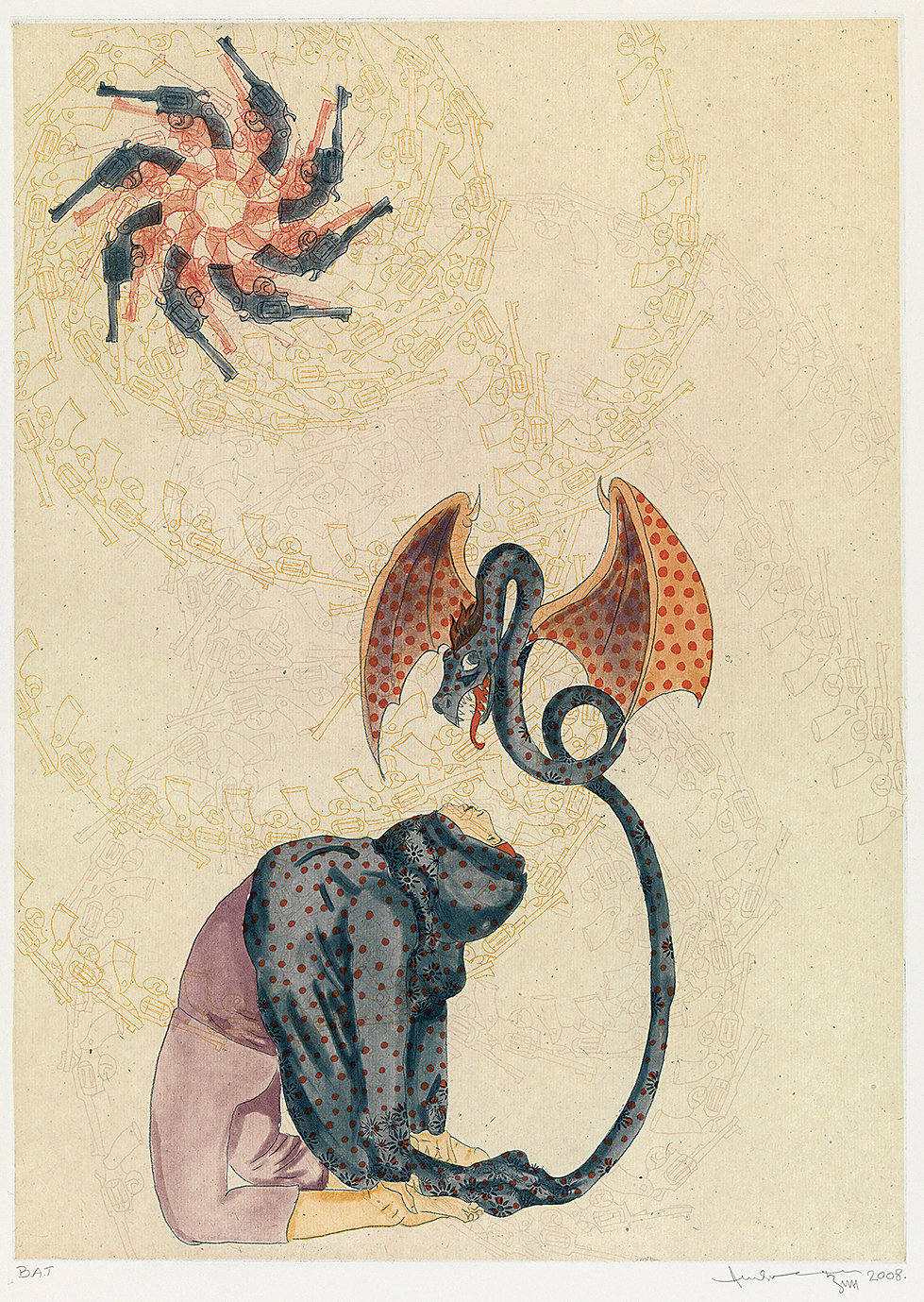 In this solo exhibition, Pakistani-American artist Ambreen Butt both nods to and pushes back against tradition in pieces such as "Untitled (Woman/Dragon),"above, in which a woman's veil coils into a fierce winged creature. Butt's techniques—a mix of etching, painting, threading, and collaging—are as layered as the female-centric stories she tells. $10.
6. Jason Moran presents The Absence of Ruin
Kennedy Center, December 8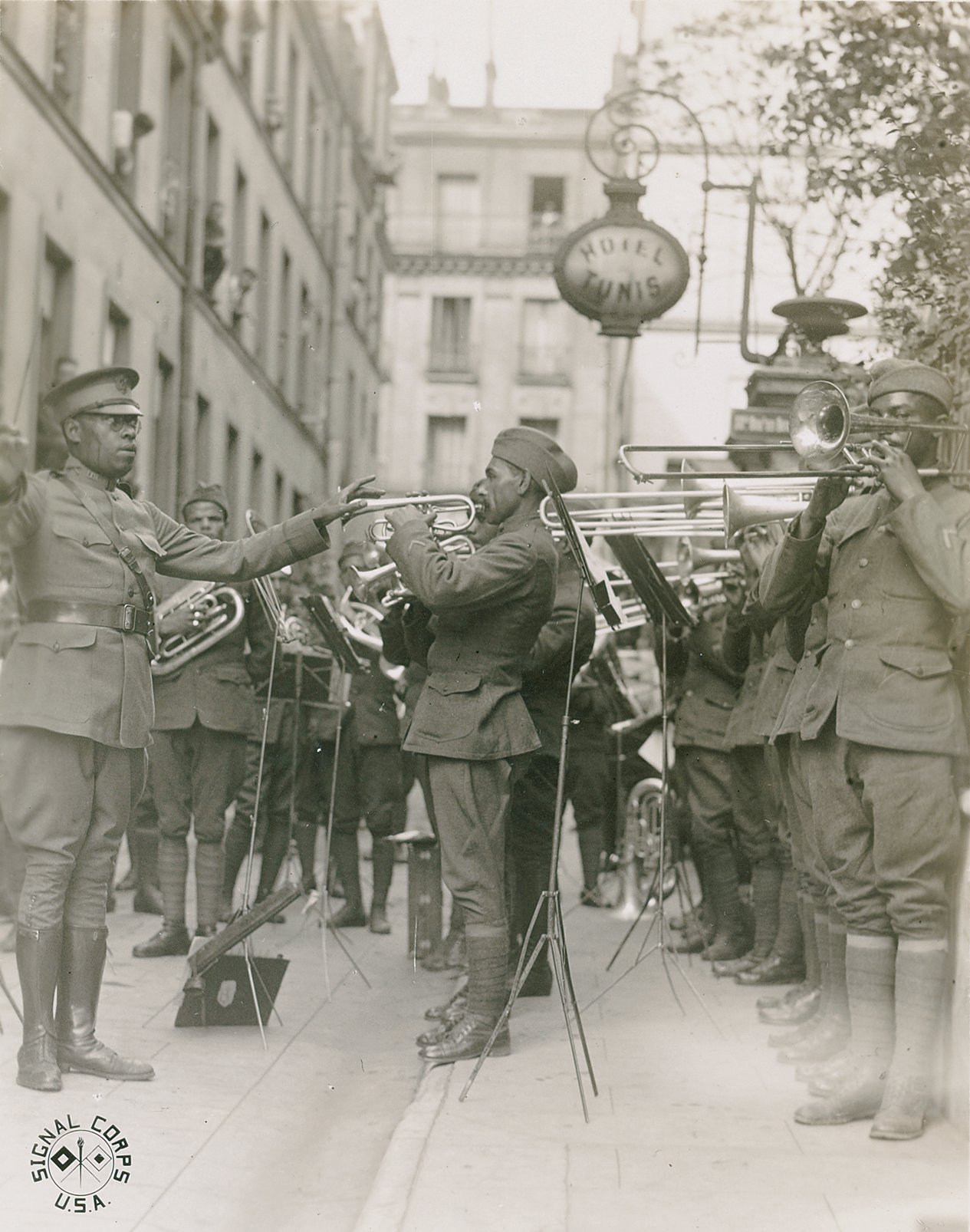 Ragtime musician James Reese Europe was one of the first black bandleaders, yet his contributions to jazz history remain underappreciated. Though often associated with Harlem, Europe lived in DC as a kid and attended what's now Dunbar High School, so it's fitting that this tribute to his life and work—created by the Kennedy Center's artistic director for jazz, Jason Moran—would happen in the District. $29 to $69.
7. Rufus Wainwright
Strathmore, December 8
Why did Elton John once call Wainwright "the greatest songwriter on the planet at the moment"? Be­cause of soaring tracks like "Foolish Love," "April Fools," and "Poses," all of which appear on Wainwright's first two albums—a pair of now-classic recordings that will be the focus of this performance. A likely emotional high point: the singer's cover of "One Man Guy," written by his dad, Loudon Wainwright III. $39 to $89.
8. Kings
Studio Theatre, December 12–January 6
Hometown Hero: Sarah Burgess
Kings follows an idealistic first-time congresswoman trying to navigate the swamp. Though it opened to mixed reviews in New York, local audiences will of course be the real test of the show's authenticity. $20 to $55.
Hails from:
Bethesda and Alexandria.
Known for:
The first play she ever wrote, Dry Powder, was picked up by New York's prestigious Public Theater from a stack of unproduced scripts, eventually luring Claire Danes and John Krasinski to the starring roles. Kings earned her further attention when it played at the Public earlier this year.
Signature move:
Using Goliaths such as New York private-equity firms and DC lobbyists as a way to examine power and privilege.
9. Lindsey Stirling
The Anthem, December 14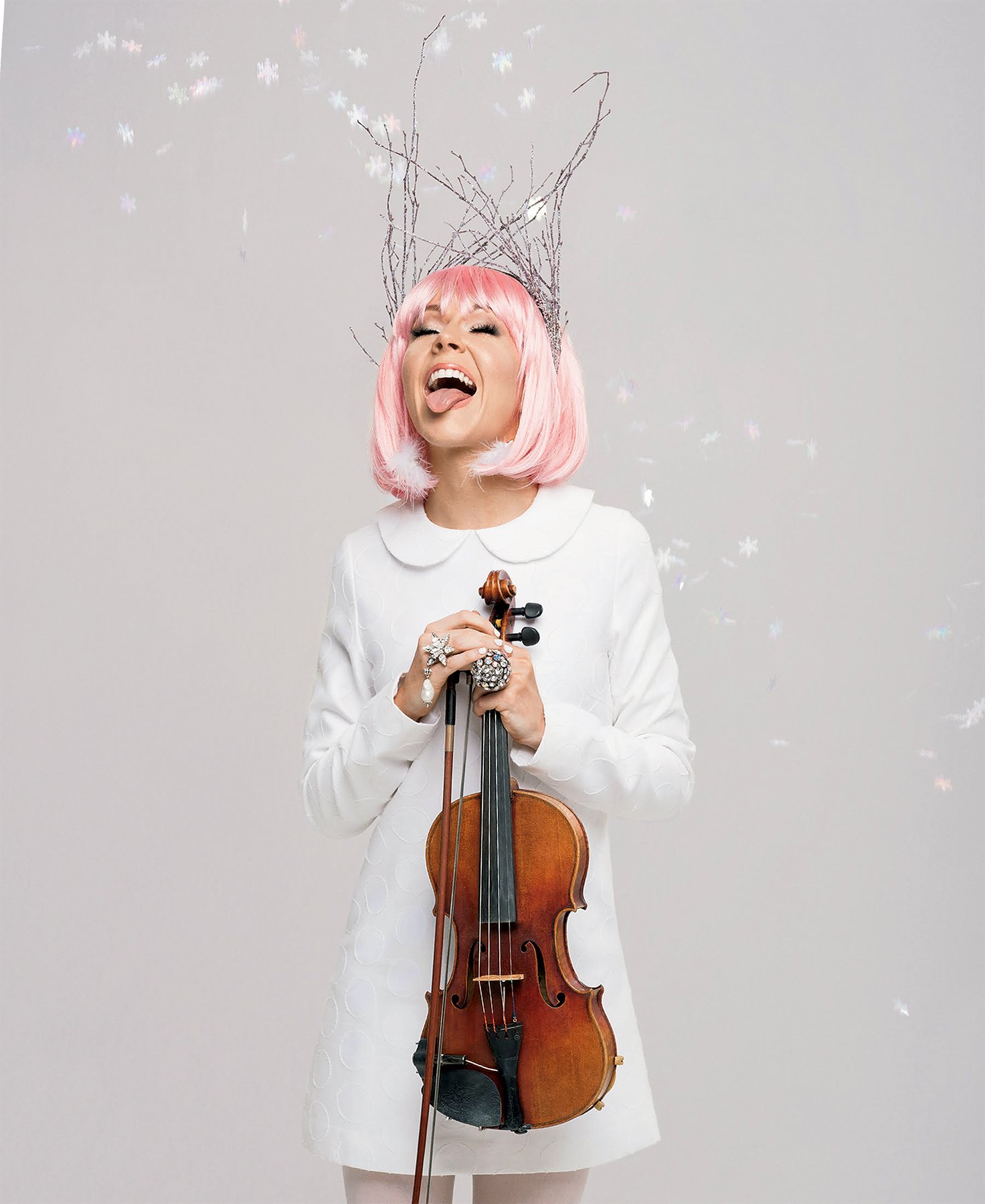 Perhaps you've stumbled onto one of Lindsey Stirling's YouTube videos and been baffled: A violinist dressed up like a fairy doing oddball ballet moves in a forest? Huh. Here's the deal with this surprisingly popular eccentric, who brings her fiddle to town this month. $45 to $349.
So what's her story?
A classically trained musician and self-taught dancer who grew up in Arizona, Stirling launched her YouTube channel in 2007, pairing instrumental tracks with bizarre, intensely theatrical music videos.
And people actually watch them?
They do! Her most popular video, "Crystallize," has clocked more than 205 million views, and she has 11 million–plus subscribers.
What should we expect?
Live, she does her best to recreate the lush visuals of her clips—columns of fire, digital lightning, and other elaborate effects. As YouTube fan Sbabee3333 described the in-person experience: "I literally had a transcendental, existential awakening being one with the universe."
10. Cat Power
9:30 Club, December 16
Wanderer, the latest album from singer/songwriter Cat Power (a.k.a. Chan Marshall), includes flashy touches like a Rihanna cover and a collaboration with Lana Del Rey. But this is no pop move: It's some of her rawest, most melancholy work—sure to be especially intense in a live setting. $40.
11. The Play That Goes Wrong
Kennedy Center, December 18–January 6
This London import is well named: It's about . . . a play that goes wrong. But that barely scratches at the madcap lunacy that unfolds as a hapless fictional drama society spectacularly fails to stage a production. The play within a play is full of crashing scenery, botched lines, and impossible actors, including a should-be murder victim who seems incapable of doing the simplest thing: playing dead. $49 to $149.
12. A John Waters Christmas
The Birchmere, December 20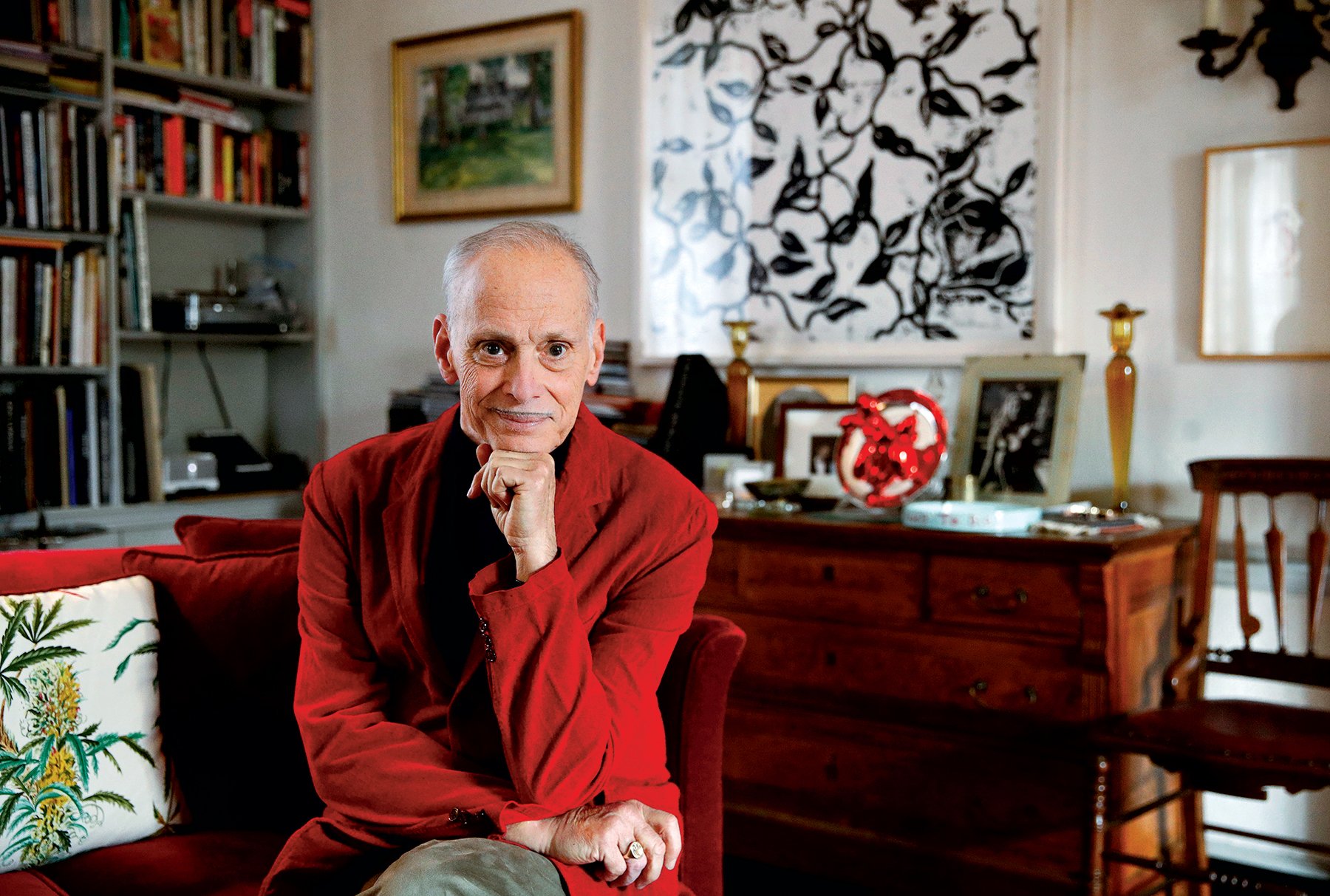 The beloved Baltimore auteur's one-man show has become a local nontraditional tradition ($55). We checked in with him for some thoughts on the season.
What to give:
"I don't think you can ever go wrong with books. I like to find old books in weird bookshops. You know, I collect weird novelizations of bad movies and cheesy sex books from the '60s. So there's always a perfect gift for the right kind of person."
What not to give:
"Gift baskets have the wrong stuff in them. When someone sends me a pear, I am really furious. I can afford a pear."
If the holidays are hard:
"You can laugh. For some, Christ­mas is terrible. Humor will get you through. Even if you go broke at Christmas, put your bills on the tree or something."
What to expect from his show:
"I talk about Christmas music, Santa Claus and sex, how shop-lifting is more of a thing at Christmas. You know, shoplifters have their lists, too."
How he deals with politics:
"In the audience, there must be someone for Trump, and in my show I ask those people to stand up and say something as rude and hopefully as funny as I've said against him. Laughter is always how you get someone to listen. Preaching doesn't work anymore."
Nine more fun ways to celebrate the holidays
13. Festival of Lights
Watkins Regional Park, November 23–January 1
The National Zoo's ZooLights has 500,000 lights. This display offers 2.5 million. $10.
14. ArtRave Special Christmas Extravaganza
Rhode Island Ave. and Seventh St., NW, November 24–December 23
An artisanal market-place with art, fashion, and other gifts. Free.
15. NPR's A Jazz Piano Christmas
Kennedy Center, December 1
Booker T. Jones, of "and the MGs" fame, joins the lineup of this year's holiday ivory-tickling. $55 to $65.
16. Songs of the Free
George Mason Center for the Arts, December 2
South Africa's Soweto Gospel Choir celebrates both the life of Nelson Mandela and the Xmas season. $30 to $50.
17. My So-Called Jewish Life
Sixth & I, December 5
To mark the tenth anniversary of this storytelling event, host Amy Saidman is bringing back some of the most popular performers. $22.
18. Winter National Embassy Showcase
Ronald Reagan Building, December 6
More than 40 embassies participate in this annual shopping bonanza, where you can pick up everything from Indonesian banana fritters to Bulgarian rose oil. Where else can you peruse goods from Uganda and Uzbekistan, Kenya and Kosovo, Bangladesh and Bolivia? Free.
19. How to Celebrate Kwanza Workshop
Alexandria Black History Museum, December 8
Whether you're curious about the basics or a longtime celebrant, this has lots to offer. $2.
20. Holiday Lights Run
Starting at Arc'teryx on H St., NW, December 18
Fancy a jog before your nog? Join the DC Capital Striders for this jaunt around the Mall. $20.
21. The Oh Hellos Christmas Extravaganza
9:30 Club, December 19
Good vibes prevail at this folky holiday party hosted by a sibling-fronted band from Texas. $25.
22. Ben Williams: A Holiday Musical Extravaganza
The Hamilton, December 27
The jazz bassist gives the season a jolt of low-end energy. $20 to $45.
23. Vice
Area theaters, December 25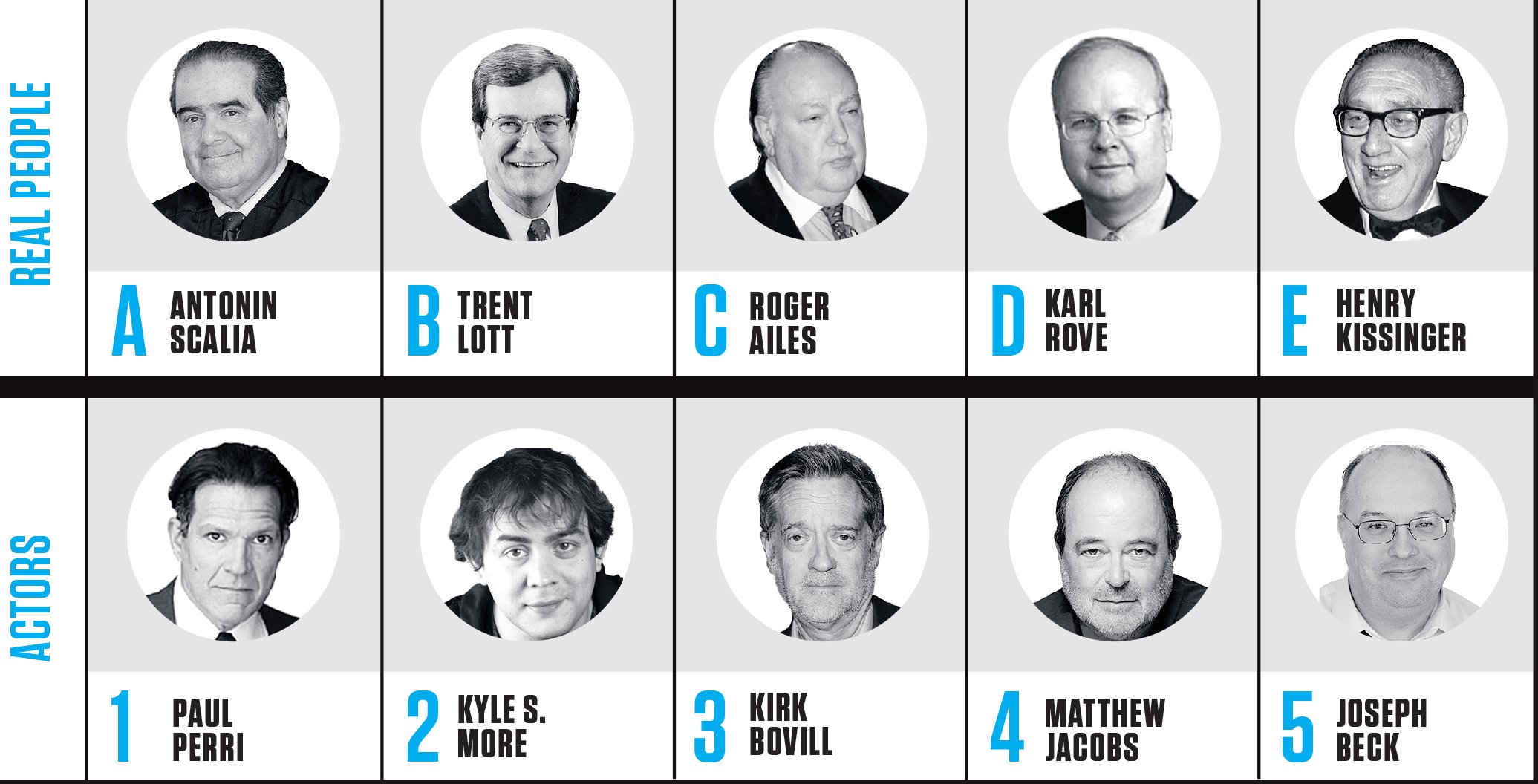 You've probably heard about the stars of this Dick Cheney bio­pic from The Big Short director Adam McKay, including Christian Bale as the Veep, Amy Adams as his wife, and Steve Carell as Donald Rumsfeld. But the film also features a host of lesser-known actors playing famous Washington types. Can you match the actor with the role? Scroll to the bottom of the post for answers.
24. On the Basis of Sex
Area theaters, December 25
Quick—picture Ruth Bader Ginsburg. Elderly, thick glasses, Supreme Court robe, right? Not in this movie. Felicity Jones (The Theory of Everything) stars as RBG in the '70s, when she was an ACLU attorney who won a series of landmark high-court cases related to women's rights. Contemporary resonances will no doubt abound.
Answers to Vice quiz: A—4, B—1, C—2, D—5, E—3.
This article appears in the December 2018 issue of Washingtonian.