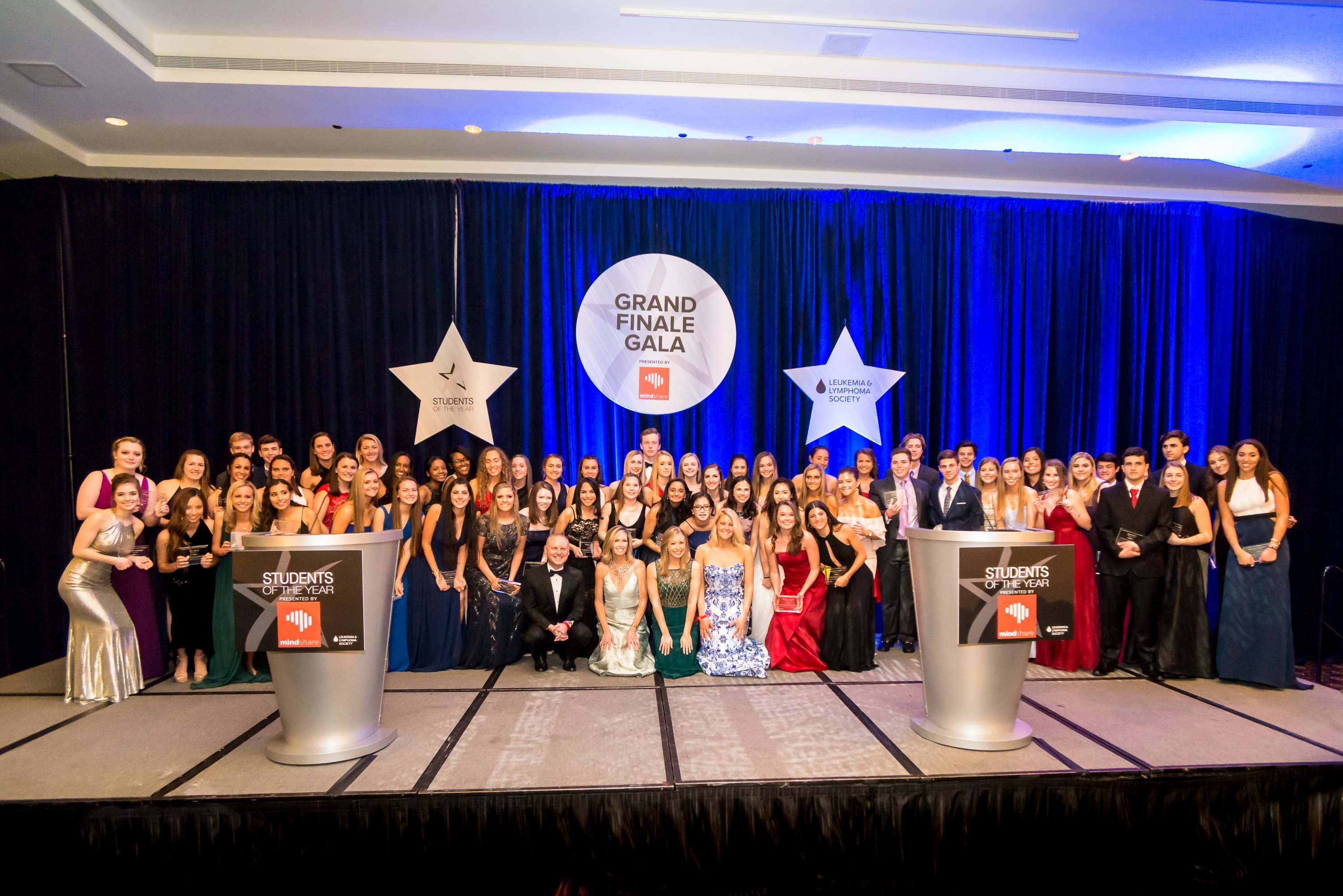 The LLS National Capital Area (NCA) chapter held the first ever Students of the Year campaign in 2014; 15 candidates from the DMV collectively raised over $386,000 and last year, 65 students set a new campaign fundraising record, raising $2.24 million for LLS' mission in just seven weeks!
This year the LLS NCA chapter is celebrating its 6th year and kicked off on Thursday, January 10, 2019 with 85 candidates committed to setting a new fundraising record of $2.25 million and dedicating their campaigns to a world without blood cancers! This year's campaign will culminate with the Grand Finale Gala on Saturday, March 2, 2019 at The JW Marriott in Washington, D.C.
The candidate(s) who raises the most money at the end of the 7 week competition earn a scholarship to the college or university of his/her choice. An additional three candidate/candidate teams will be selected to receive a Citizenship Award based on their campaign's commitment to Community Involvement, Volunteerism and the Mission of LLS.
Students of the Year Details:
This year, students in 89 cities across the country will be participating in the Students of the Year campaign and there will be both a local and national winner named.
Students can run as a single candidate or as a team of up to 3 candidates. Candidates then build out their team to include multigenerational team members.
The amounts raised are kept secret and are not disclosed until the local Student(s) of the Year is announced at the Grand Finale Gala.
Every dollar raised counts as one vote, the student team that has the most votes by the Grand Finale Gala will be named "Student(s) of the Year" and all students have the opportunity to earn college scholarships and community service hours.
'I learned that everybody has a story, especially when it comes to cancer. It's really amazing how so many people have been affected by it, and it's super encouraging to see everyone come together to work for a cure to end cancers." – Lauren Hardesty, 2018 2nd runner-up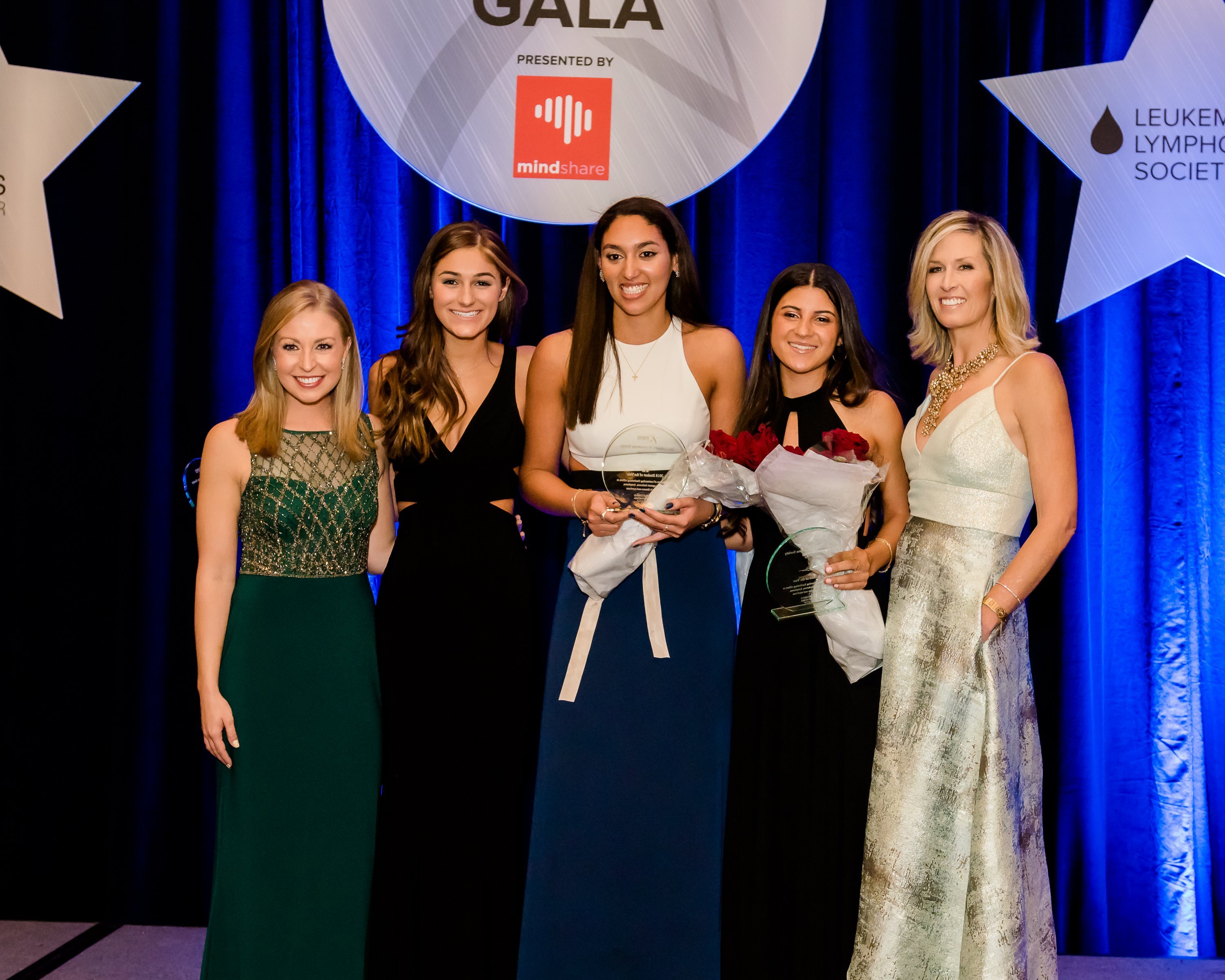 How Candidates Fundraise:
Candidates will send letters, host events, solicit sponsorships and secure auction items. Corporate sponsorship levels range from $5,000 – $100,000, allowing students to get the experience of pitching local businesses and allowing local businesses the opportunity to partner with LLS and this youth-led program.
Top sponsors of the 2018 campaign included Mindshare, Wilkinson Walsh & Eskovitz LLP, Safford Automotive Group, ePlus Technology Inc., and Enterprise Holding.
Candidates receive mentorship and support from the Leadership Team led by Co-Chairs Amanda and Jason Tiede of Northwestern Mutual – Tiede Financial and past Students of the Year candidates who have been nominated to be peer mentors.
The campaign includes a number of events allowing students to meet one another and receive tools and resources for a successful campaign.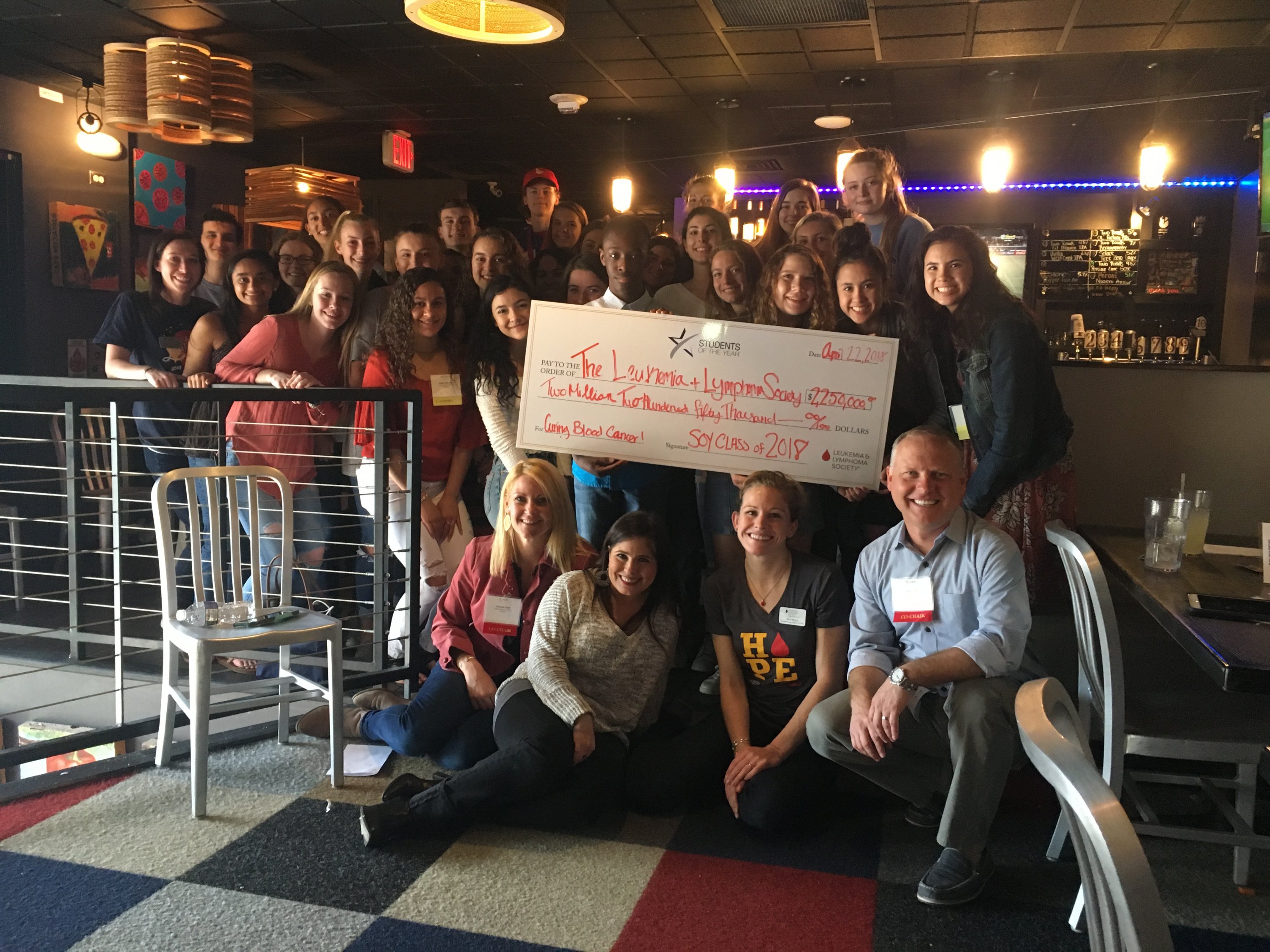 How to participate:
Your company can support a candidate in their fight against cancer by becoming a local sponsor. Opportunities range from a $5,000 event sponsorship to a $100,000 Corporate Beacon sponsorship. For information about how your company can make a positive impact in the Washington, DC area by participating as a sponsor, please visit http://studentsoftheyear.org/students-year-washington-dc
During the campaign, the easiest way to get involved is to make a donation to a candidate who inspires you. All proceeds benefit LLS's mission to cure leukemia, lymphoma, Hodgkin's disease and myeloma and to improve the quality of life of patients and their families. LLS is the world's largest national voluntary health organization dedicated to curing blood cancers and improving the quality of life of patients.
List of the 2019 candidates can be found here: http://studentsoftheyear.org/soy-candidates/1821
To continue increasing the campaign's impact on the mission, LLS is actively recruiting candidates for Students of the Year 2020 campaign, which will kick off in early January of 2020. Ideal candidates are highly motivated high school students who are passionate and excited about giving back to the community and truly changing the world.
If you are interested in participating in our 2020 campaign year, please email Alli Kelly at Allison.Kelly@LLS.ORG