It's tough to answer. In fact, it's tough even to define. After all, three of the four words in the designation—"greatest," "Washington," and "athletes"—have very malleable definitions. (Let's assume we're all on the same page when it comes to "living.")
Does "great" mean individual stats or contribution to group triumphs? Is a "Washington" athlete someone who grew up here or merely donned a local uniform for a while? If so, how long a while? And is someone who thrives in a low-profile sport—Olympic wrestling, say—as much of an "athlete" as someone whose sport makes him or her a TV perennial?
For our part, we went with our gut, compiling a roster that includes a swimmer and a boxer, a locker-room leader alongside perpetual All-Stars, Washington natives as well as pro-franchise fixtures. Let the arguments begin.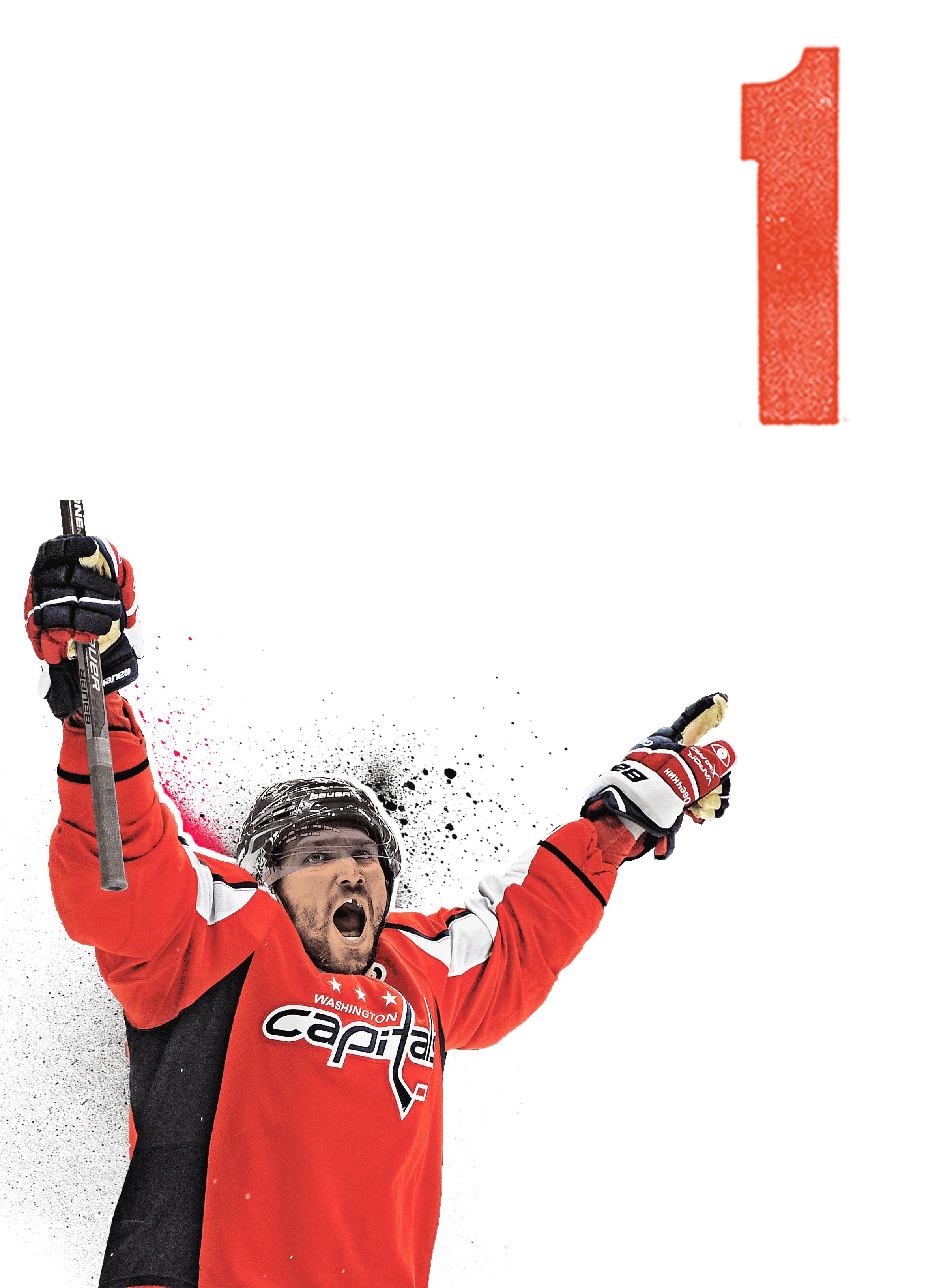 Alexander Ovechkin
A Russian hockey player as Washington's greatest athlete? Well, who else in town has a championship ring, three Most Valuable Players, and seven scoring titles? Ovi beats a goaltender one moment, hits the glass the next, and isn't afraid to mix it up. He's the blue-collar athlete Washington's white-collar fan base supports. Admit it—you want him holding the Stanley Cup, you need him holding that cup, and who cares if he drinks a few? Ovechkin has been the Caps' centerpiece since he was drafted first overall in 2004. And at age 33, the Great 8 isn't slowing down.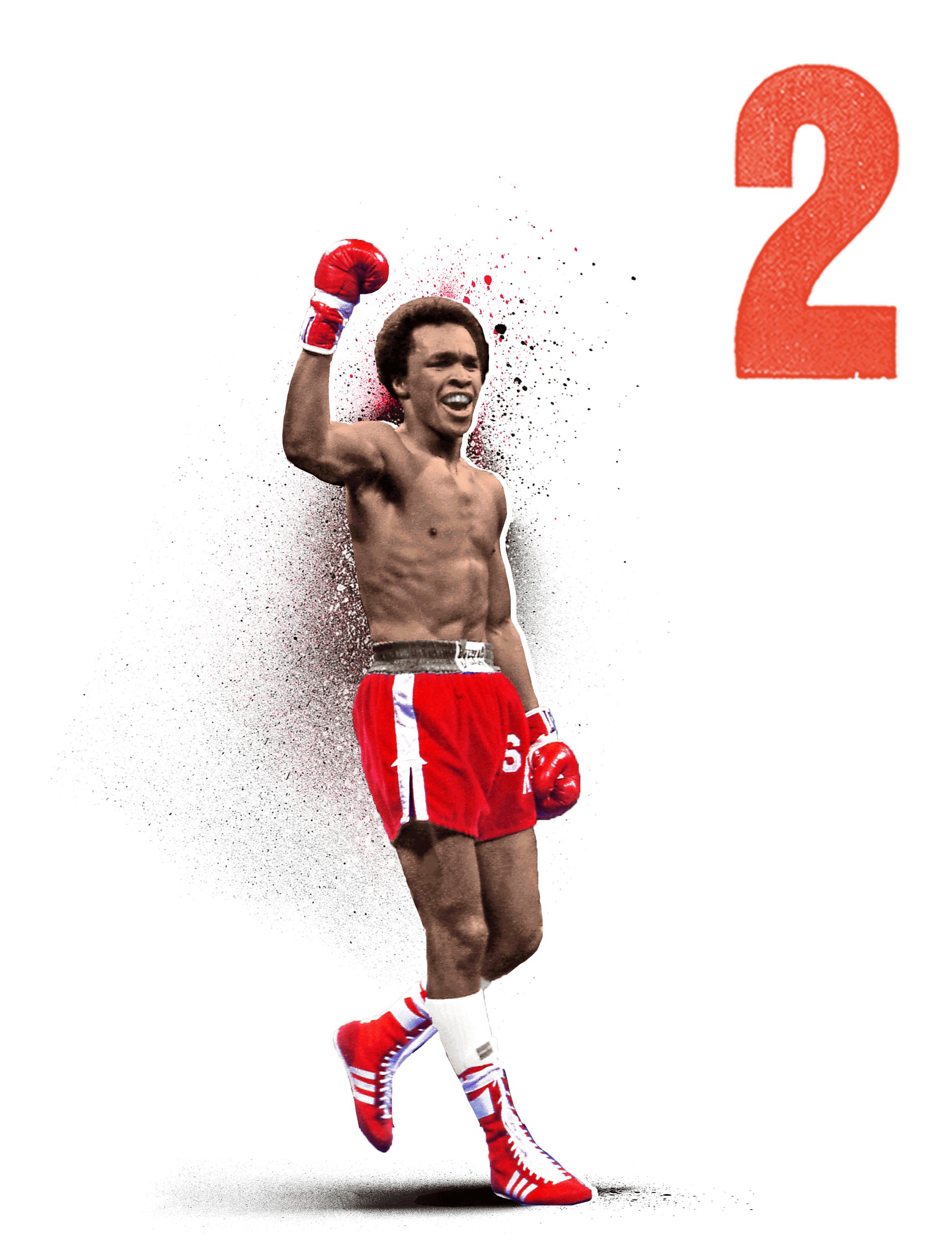 "Sugar" Ray Leonard
Leonard was a hero around Washington after winning a 1976 Olympic boxing gold medal. That was just the start. He'd go on to win five world titles and retire with a 36–3–1 record. The Palmer Park fighter's 1987 victory over Marvin Hagler was considered one of boxing's greatest fights ever, before he later forced champion Roberto Duran to cry, "No mas."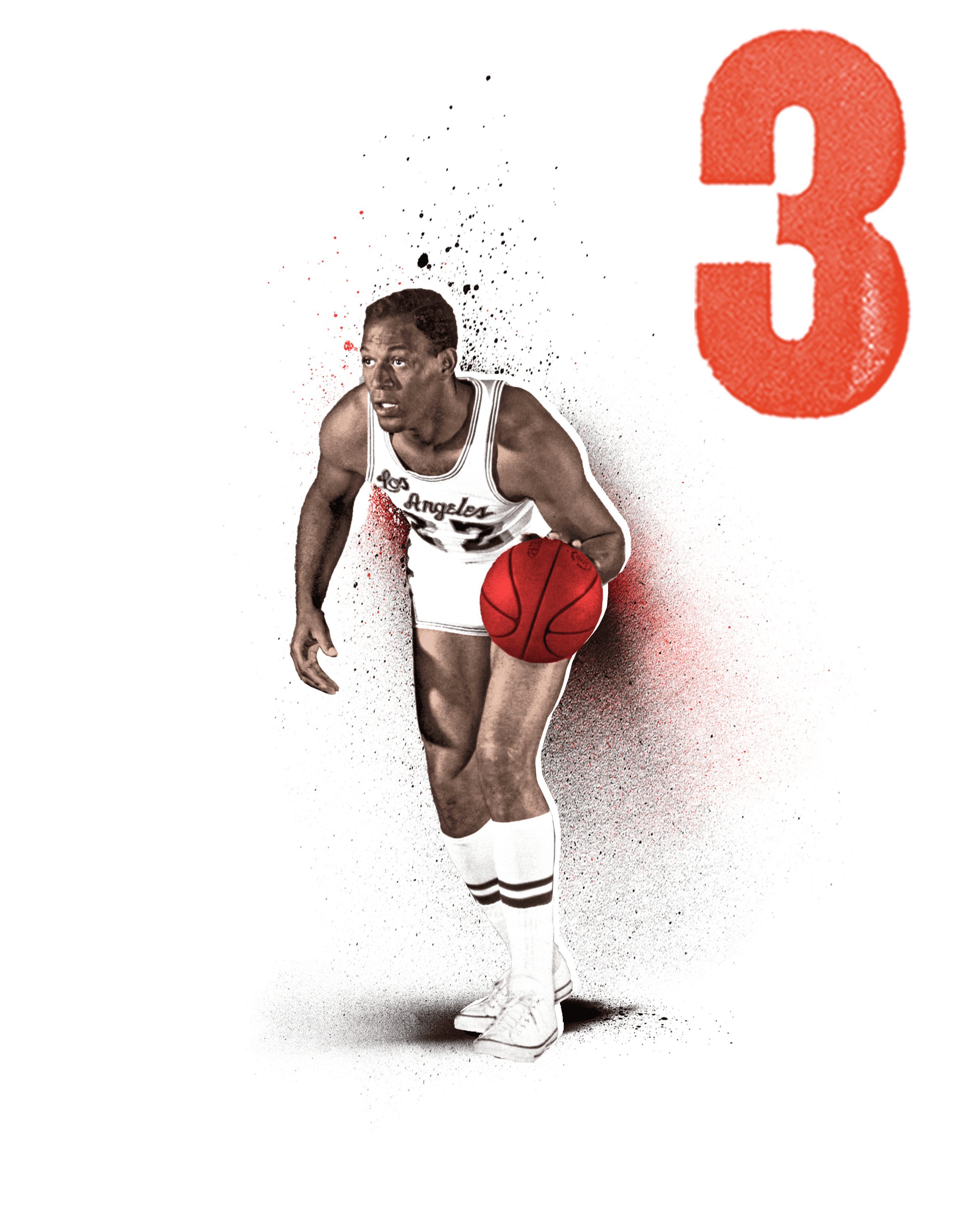 Elgin Baylor
"The Rabbit" was a playground legend who quit high school to work one year before returning to become an All-Met. The Spin­garn High grad is hands-down Washington's greatest basketball player. The first overall NBA selection in 1958 became a ten-time All-NBA selection with the Minneapolis/Los Angeles Lakers.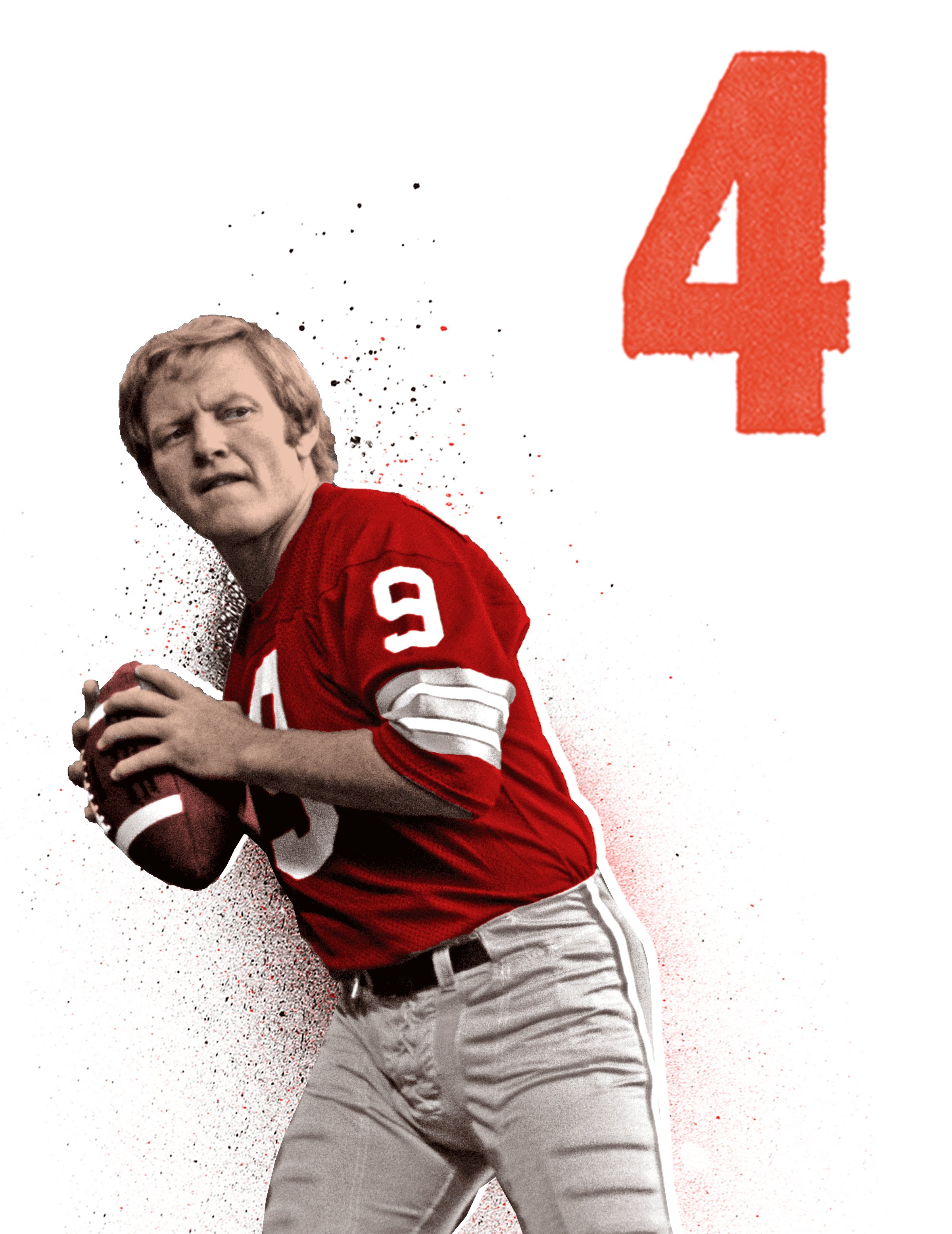 Sonny Jurgensen
Arriving in 1964, Jur­gensen—considered the best pure passer of the "dead ball" era—turned the lovable-loser Redskins into competitors. Ironically, Jurgensen never won a playoff game, missing Super Bowl VII because of injuries. In 18 seasons, he passed for 32,224 yards and 255 touchdowns.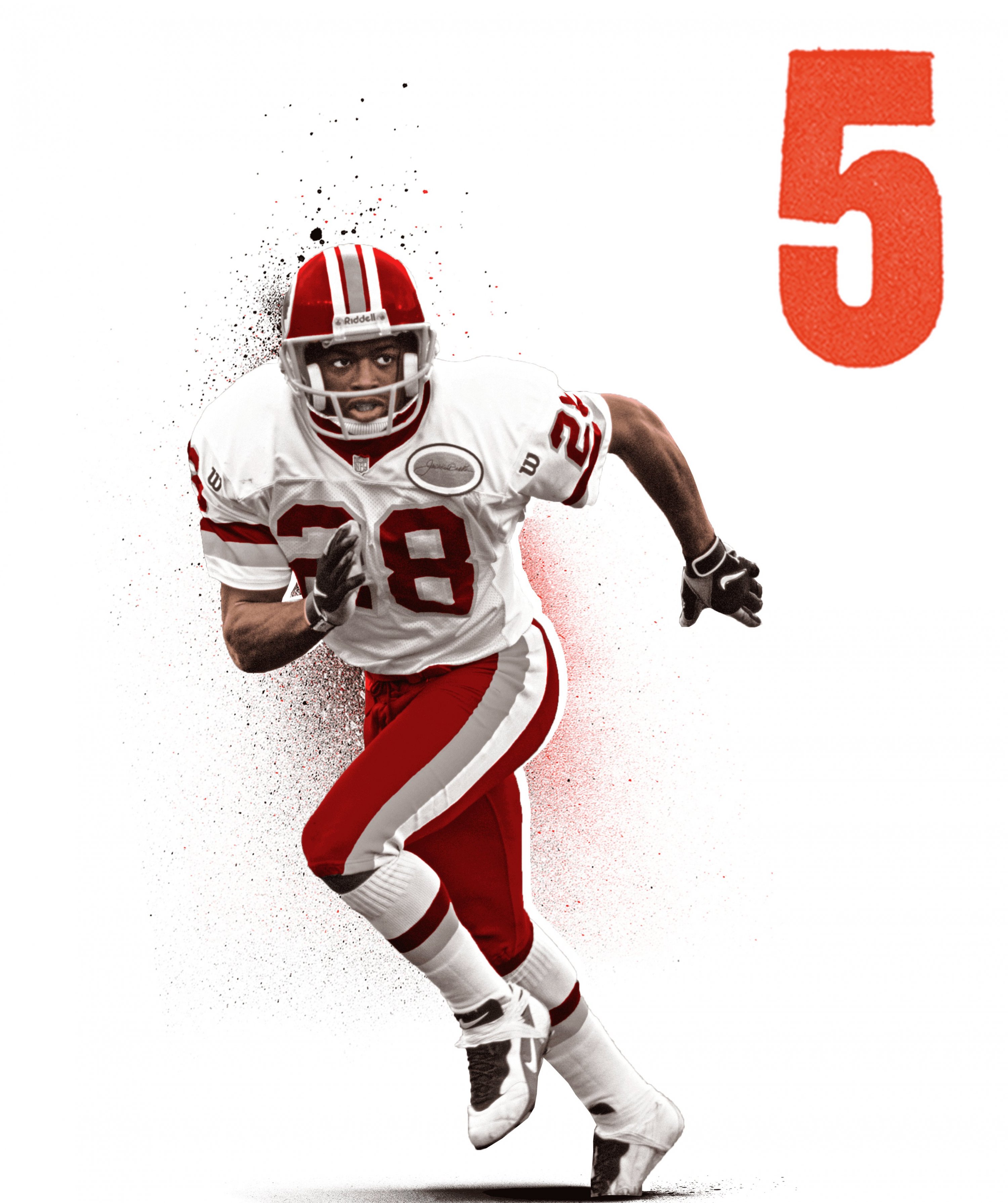 Darrell Green
The "itty-bitty guy" played 20 years for the Red­skins, winning two Super Bowls. The NFL's fastest man four times, Green later ran 40 yards at age 50 in 4.43 seconds, and he plans to try it again in 2020 at 60.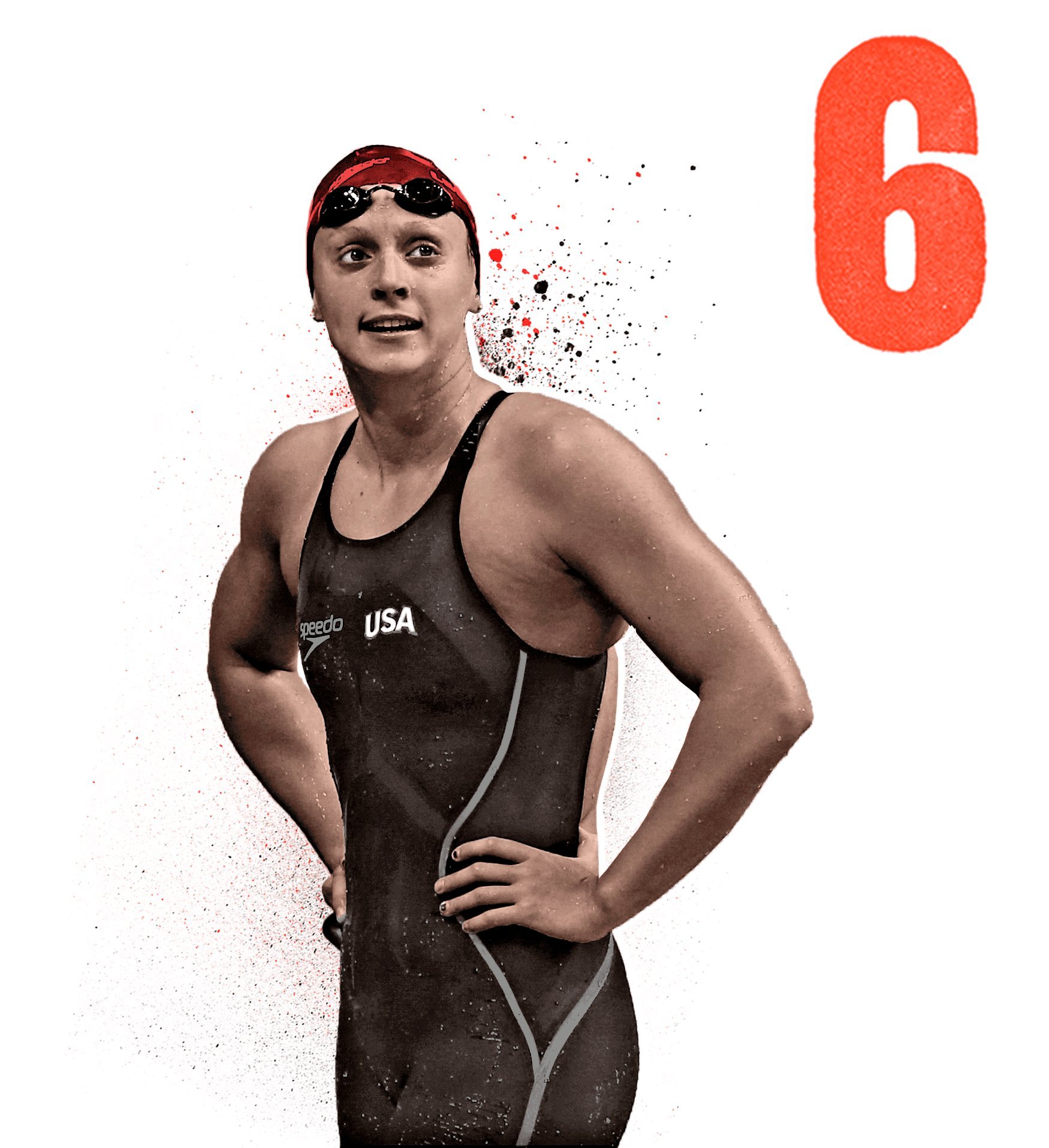 Katie Ledecky
America's best swimmer is aiming for the 2020 Summer Olympics. As a 15-year-old in 2012, she won her first Olympic gold medal, then dominated the games with four of them in 2016. The Stone Ridge grad is a 14-time world champion, the most ever for a female swimmer.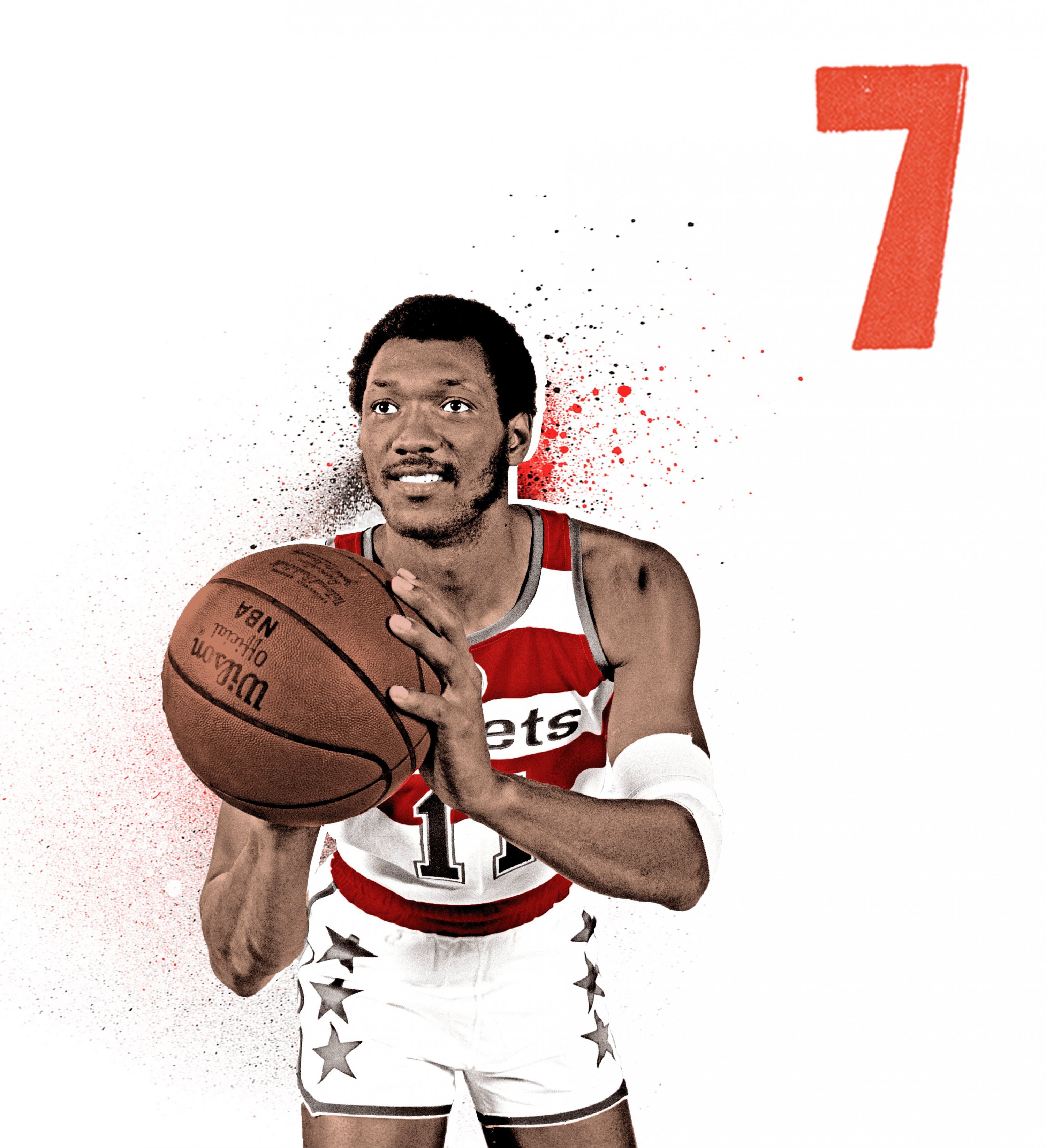 Elvin Hayes
The Big E's nine seasons with the Bullets spanned the franchise's best era, including its 1978 championship season. A power forward, Hayes was a 12-time All-Star over 16 total NBA seasons.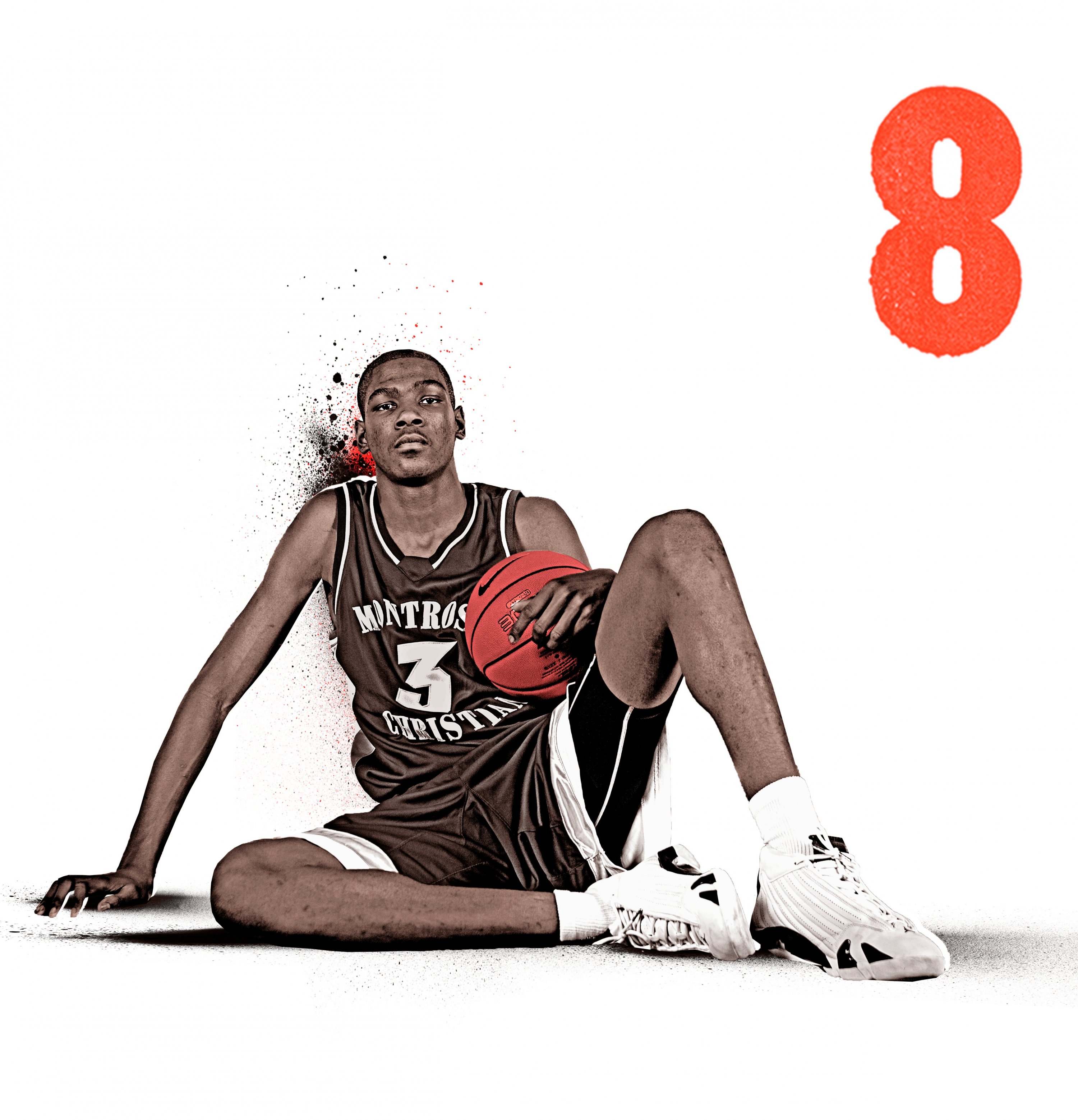 Kevin Durant
He's never played here professionally, but the Montrose Christian grad's high-school exploits (and continuing presence) rank him with Elgin Baylor as the greatest local baller ever. The 2007 college player of the year, he's now a ten-time pro All-Star who owns the last two NBA titles. He has two Olympic golds, too. And he's only 30.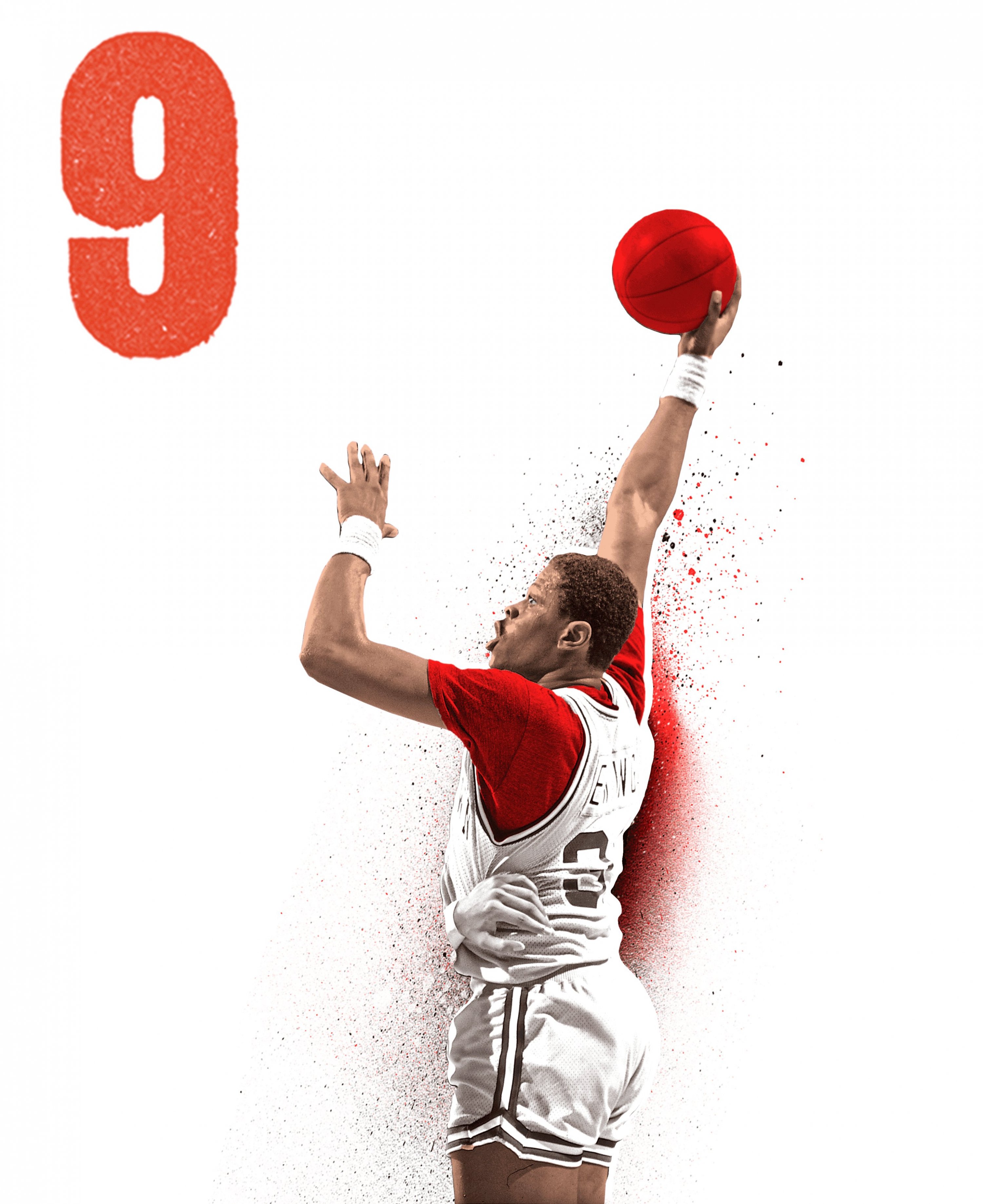 Patrick Ewing
The imposing center's 1982 dunk over Virginia's Ralph Sampson—in one of three national championship games in his four years at Georgetown—was a timeless classic. Later, he won Olympic golds and became an 11-time NBA All-Star—before returning to DC to coach his alma mater.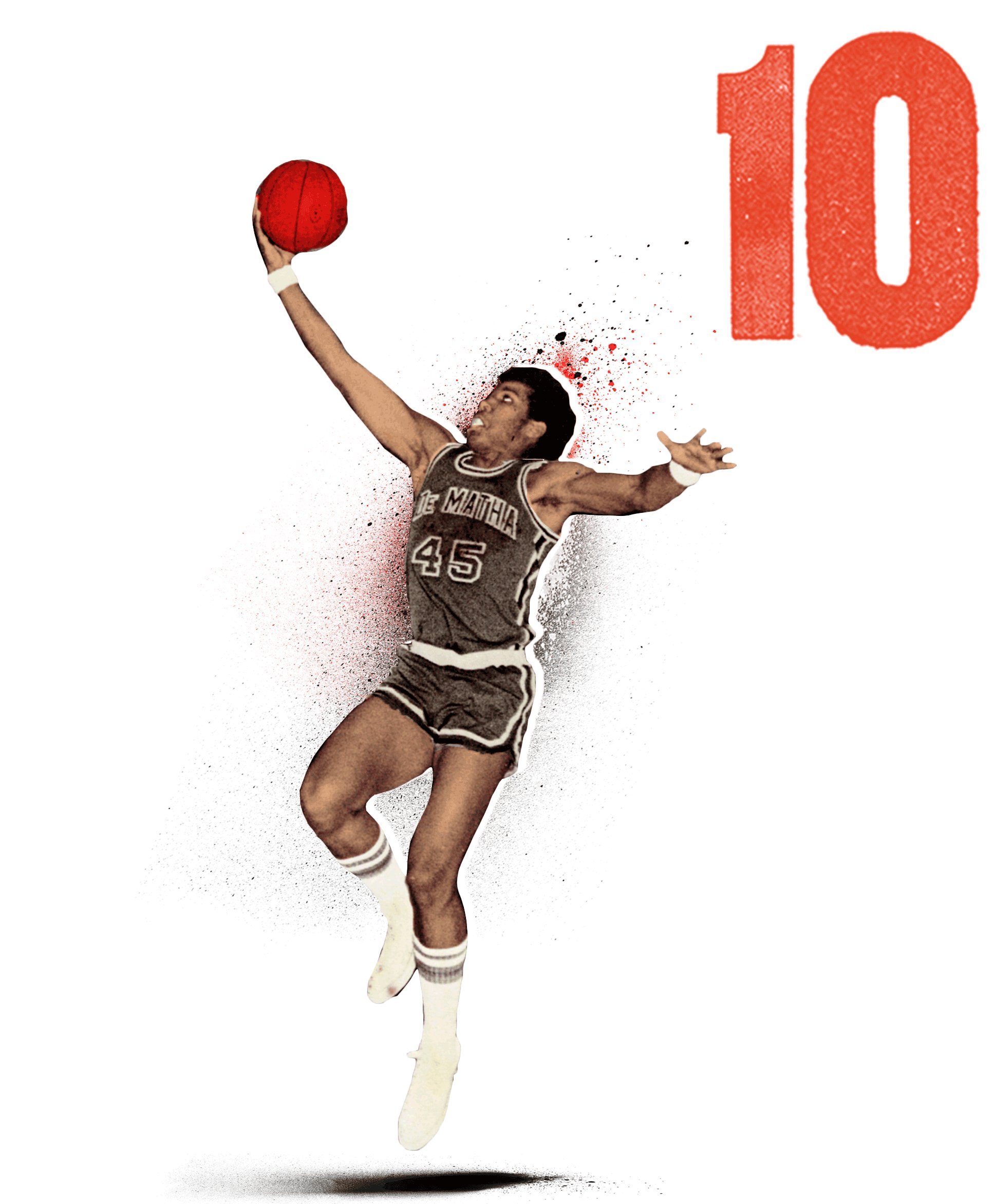 Adrian Dantley
That Montgomery County rec-league basketball ref who looks awfully familiar? It's the former DeMatha forward who went on to Notre Dame before becoming an NBA Hall of Famer. Since coming home after retirement, he's worked as a school crossing guard, too.
5 Biggest Disappointments
1. Heath Shuler
The Redskins' 1994 first-rounder won four games in three years.
2. Kwame Brown
The 2001 first overall selection by the Wizards averaged 4.5 points and three starts as a rookie.
3. Freddy Adu
Signed at age 14 with D.C. United as the next Pelé; was traded after 11 goals over three seasons.
4. Jaromir Jagr
After signing an NHL-record contract in 2001, Jagr endured his worst season.
5. Jeff George
The Skins' owner loved George's arm, but a new coach cut him after an 0–2 start.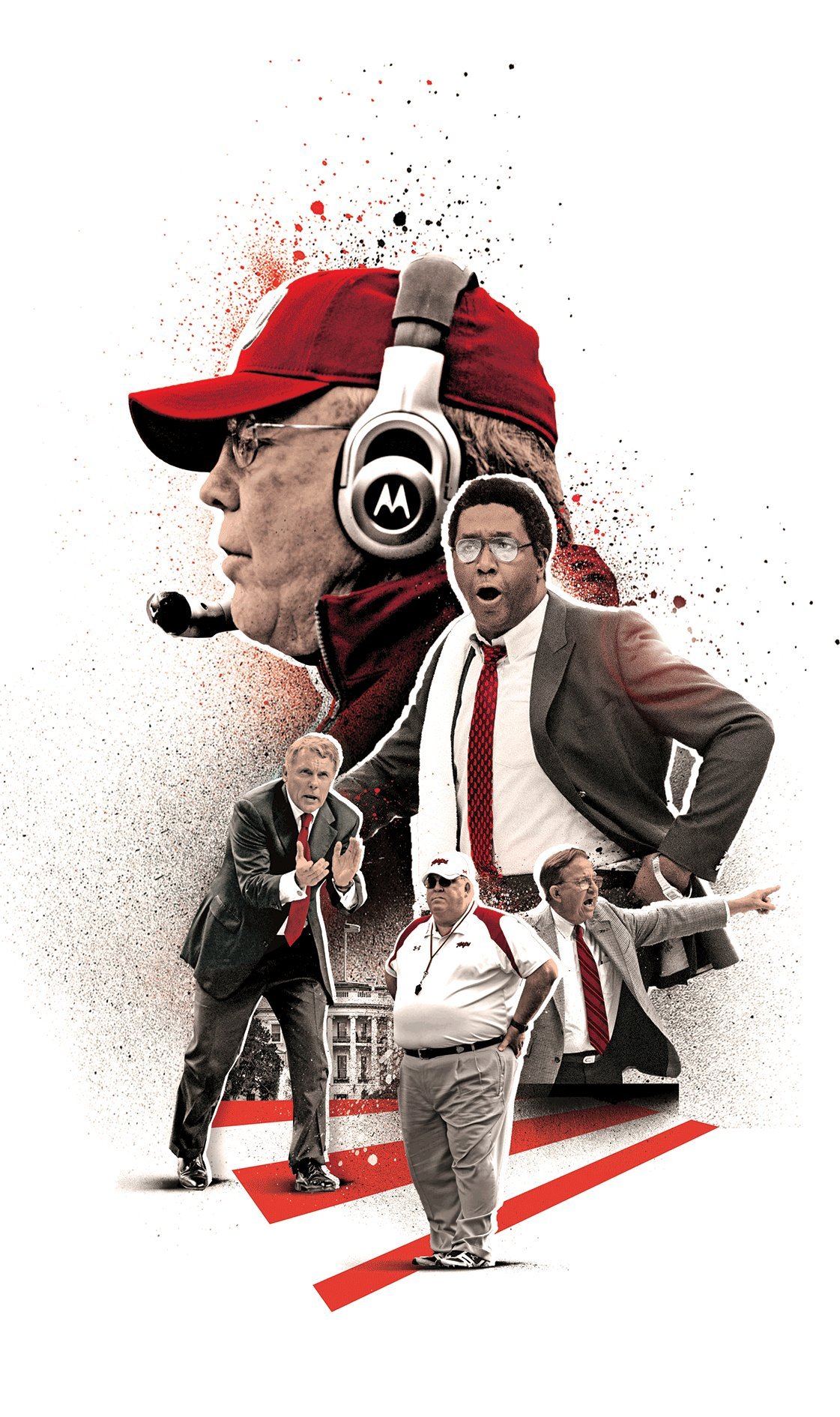 5 Best Coaches
1. Joe Gibbs
Won three Super Bowls in the franchise's greatest era.
2. Gary Williams
Revived Maryland's basketball program after NCAA sanctions, taking it to the 2002 national championship.
3. John Thompson Jr.
The Hoyas reached three finals and the 1984 national basketball crown.
4. Morgan Wootten
The DeMatha basketball coach won 1,274 games and five national titles.
5. Ralph Friedgen
Won 31 games in his first three seasons to resurrect the dismal Terps football program.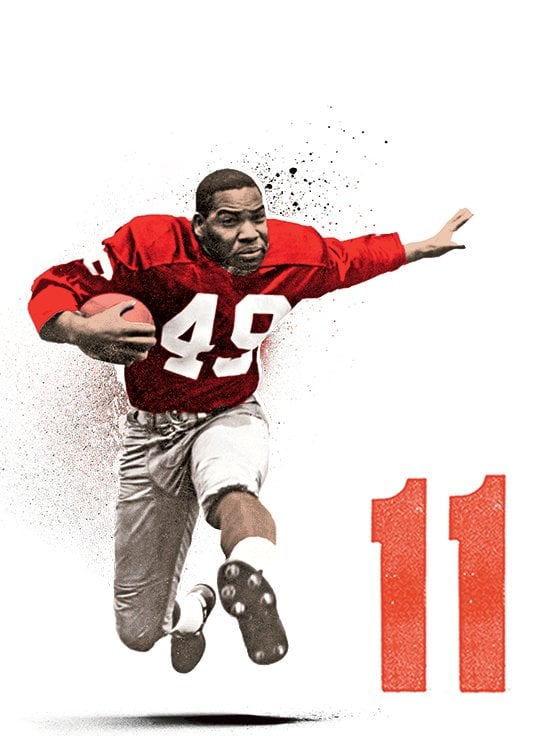 Bobby Mitchell
Among the first African-Americans to join the shamefully segregated Redskins, Mitchell led the NFL in receptions in 1962. A three-time All-Pro, he retired with a record 521 catches and joined the Hall of Fame a little more than a decade later. He then spent 35 seasons in the team's front office.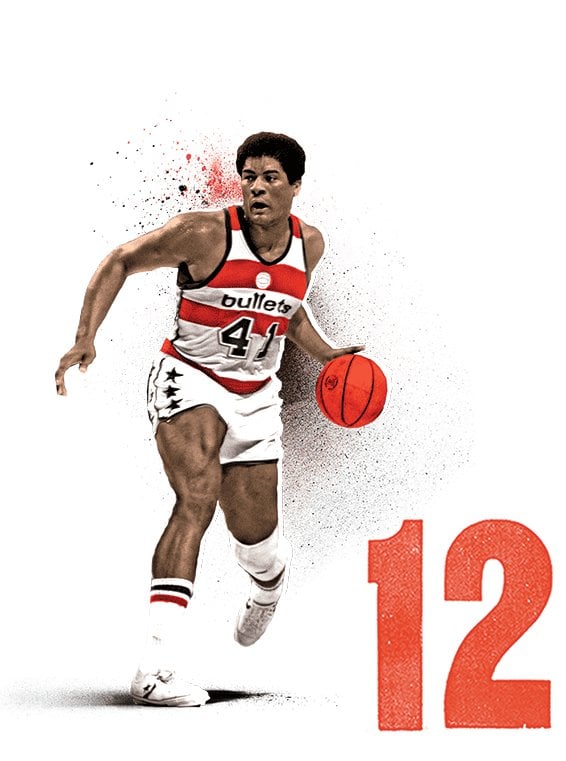 Wes Unseld
He was the ironman for the great Bullets teams of the '70s. When they finally won it all in 1978, Unseld was named Finals MVP. A five-time NBA All-Star, he was known for throwing a rebound across the entire court before touching the ground. Toughest athlete in Washington.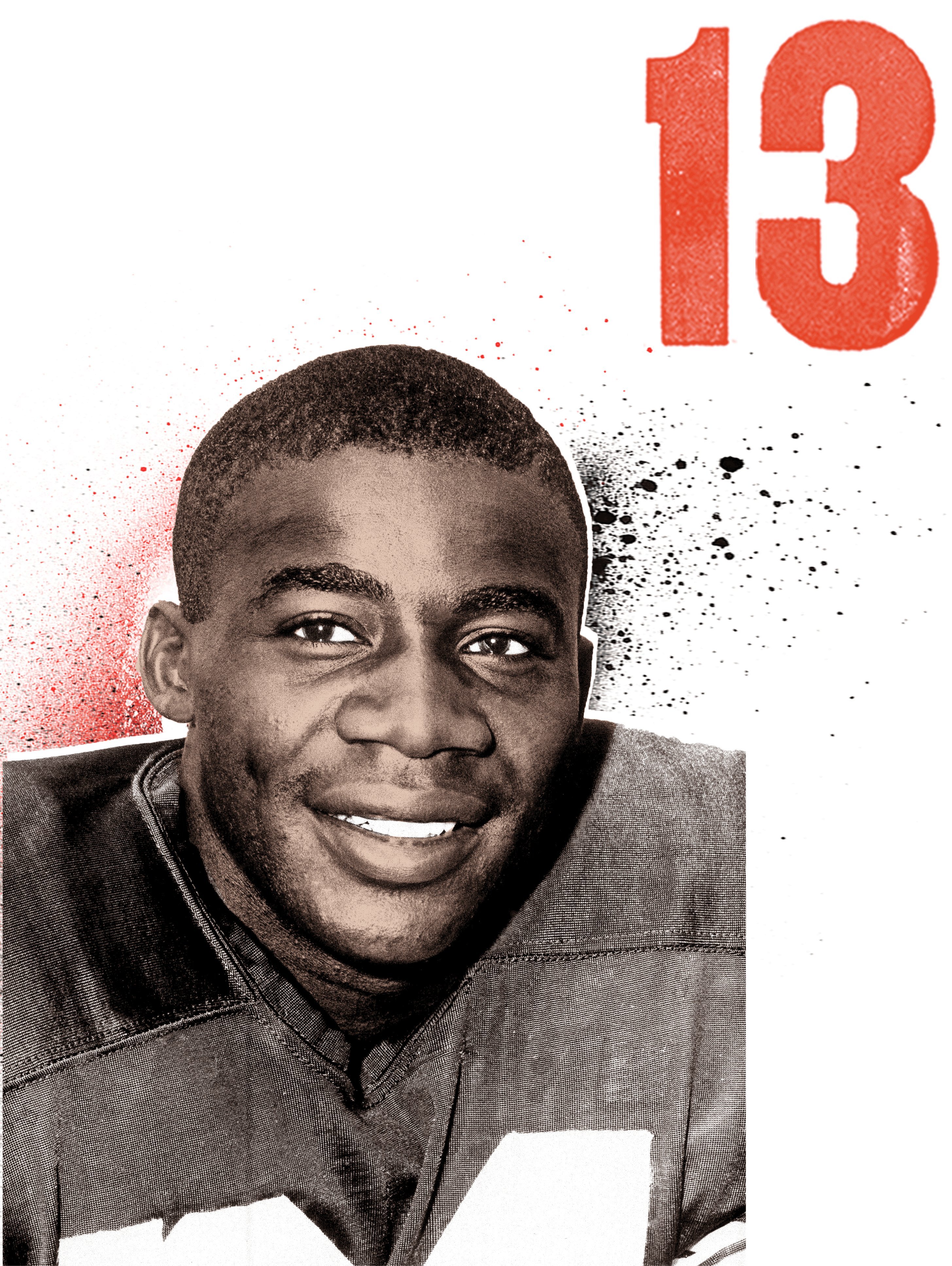 Willie Wood
After starring at segregated Armstrong High, Wood became the first black PAC-10 quarterback. Undrafted because of injuries, he wrote Vince Lombardi for a tryout. Good call: He retired as a five-time All-Pro, a 1960s All-Decade team member, and a two-time Super Bowl champ.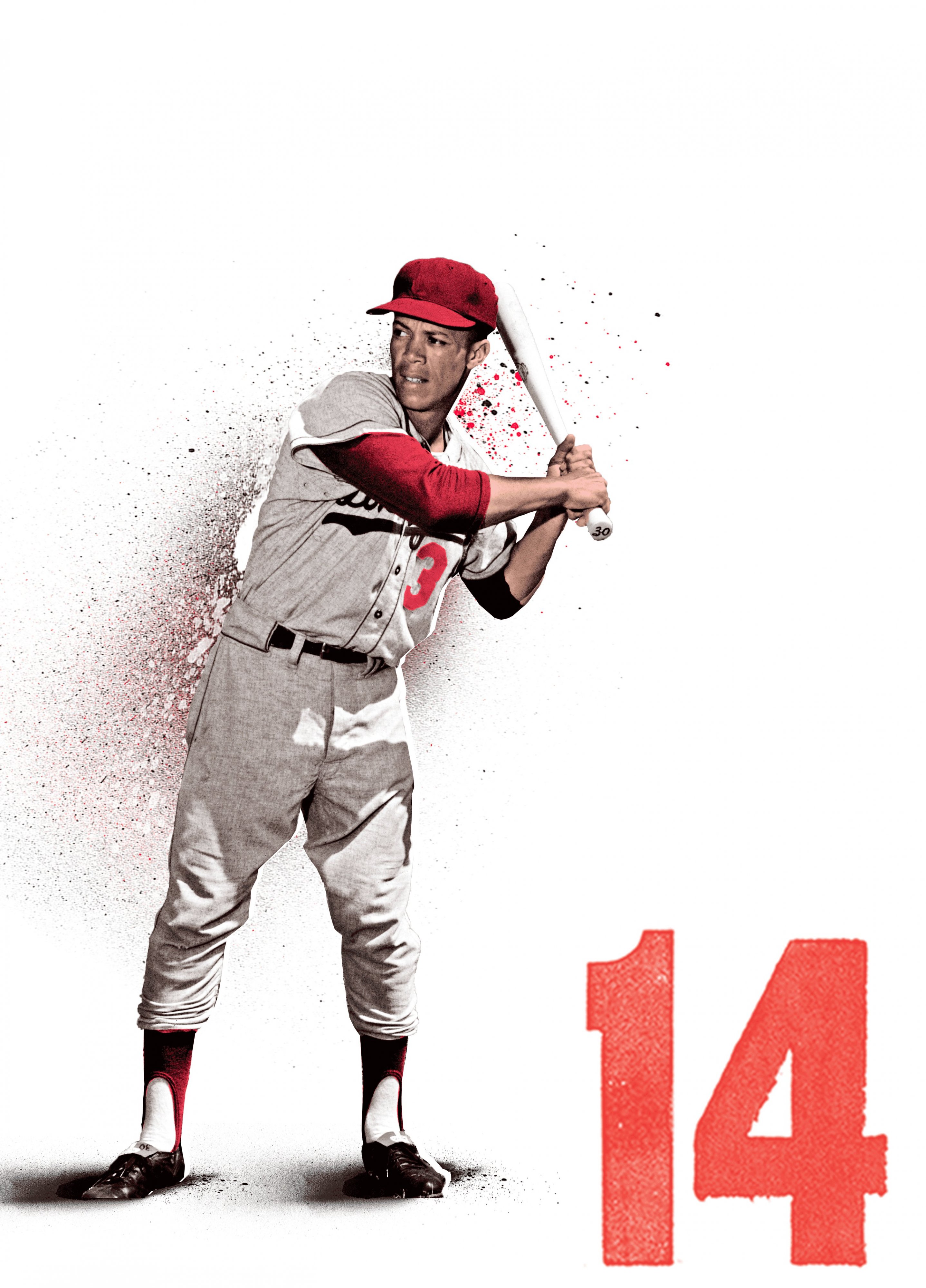 Maury Wills
All-City in three sports at Car-dozo, Wills anchored the un­defeated, unscored-upon 1948 football team. He once struck out 17 in seven innings as a prep pitcher—but played shortstop as a pro, a position in which the LA Dodger was a five-time all-star and the 1962 MVP.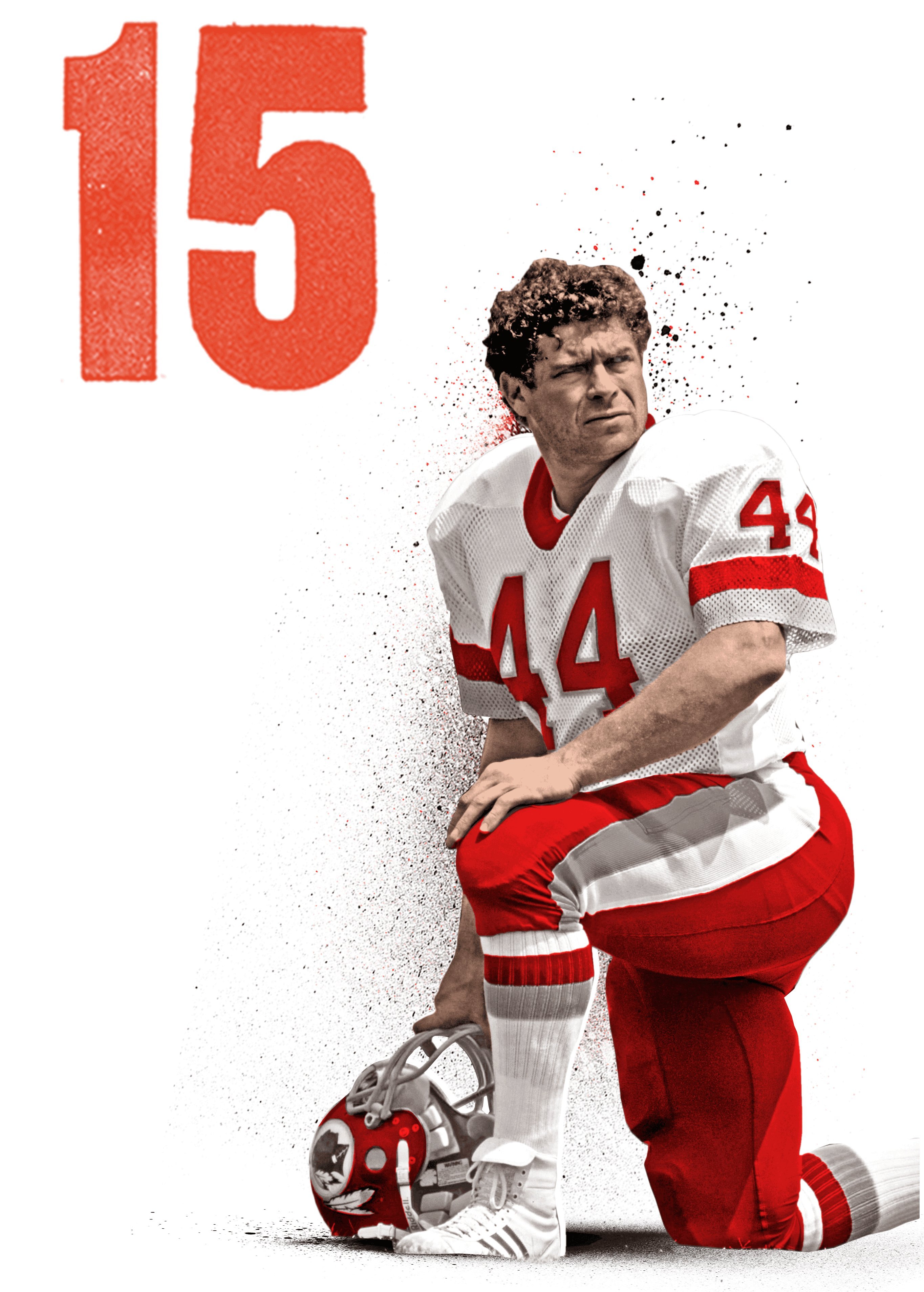 John Riggins
Biggest maverick ever to hitDC. Told Supreme Court jus-tice Sandra Day O'Connor, "C'mon, Sandy baby. Loosen up," before falling asleep un-der a table at a banquet. Rig-go set 19 rushing records after age 30. His touchdown run to seal the Redskins' first Super Bowl win also became the most epic photo in local sports history.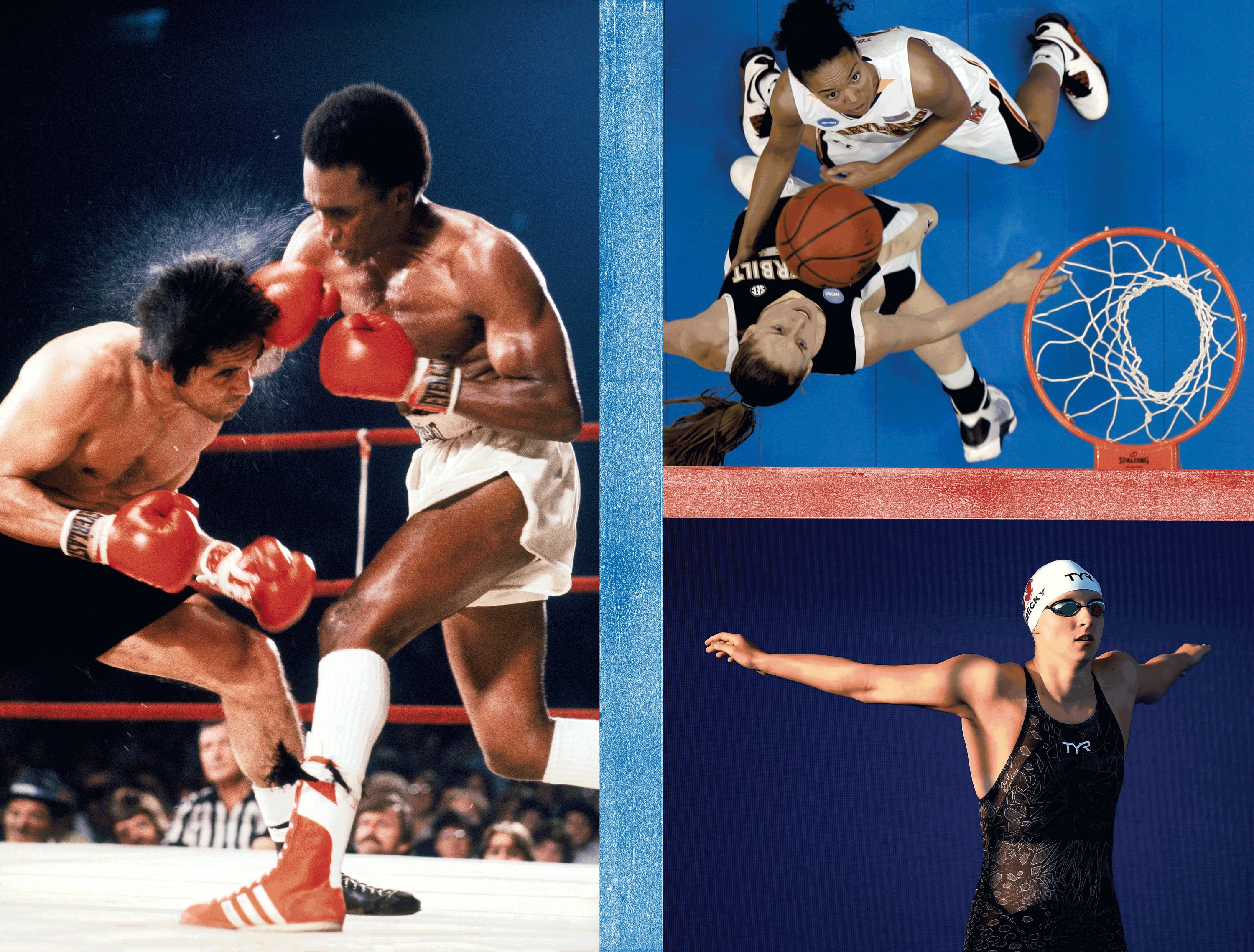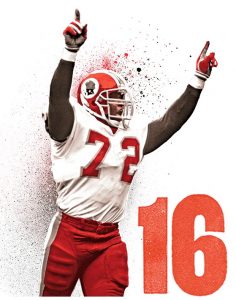 Dexter Manley
Never shake Dexter's hand, even today. The massive Redskins defensive end used that grip to shed blockers en route to a team sack record. A two-time Super Bowl winner, he battled demons off the field but remains among the team's most beloved players.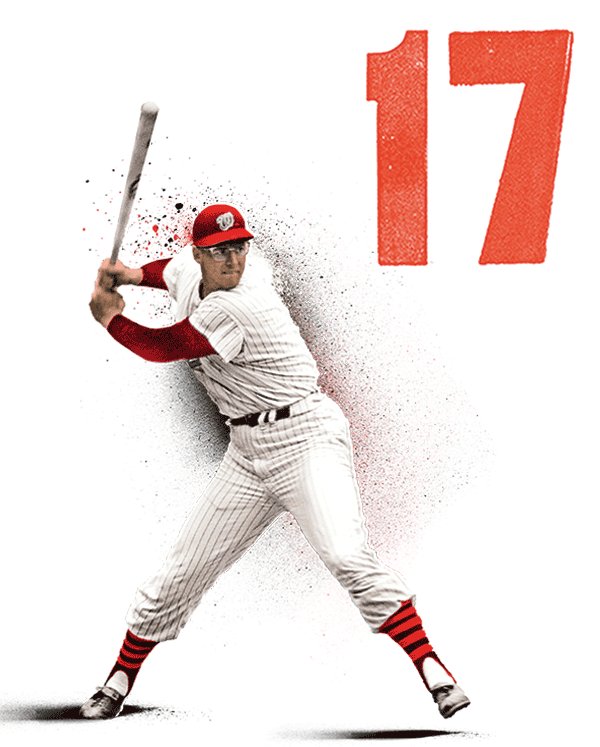 Frank Howard
"The Capital Punisher" hit 237 home runs in seven years with the Senators, including one 500 feet that's still memorialized by a white seat where the ball landed. (He hit .382 over his career.) A statue of the six-foot-seven slugger sits outside Nats Park.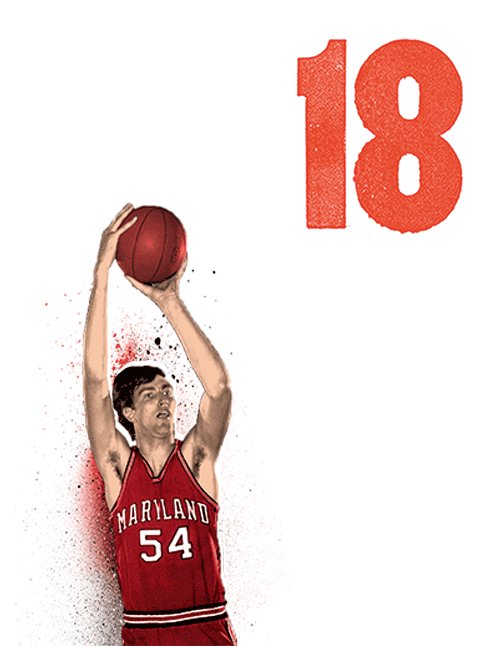 Tom McMillen
When McMillen pondered choosing Duke over Maryland because its libraries held more volumes, Terps coach Lefty Drie­sell offered to buy more books if McMillen read everything in College Park. A member of Maryland's 1970s powerhouse teams, he was a Rhodes scholar, too. After 11 years in the NBA, he spent three terms in Congress. At six-foot-eleven, he was the tallest representative ever.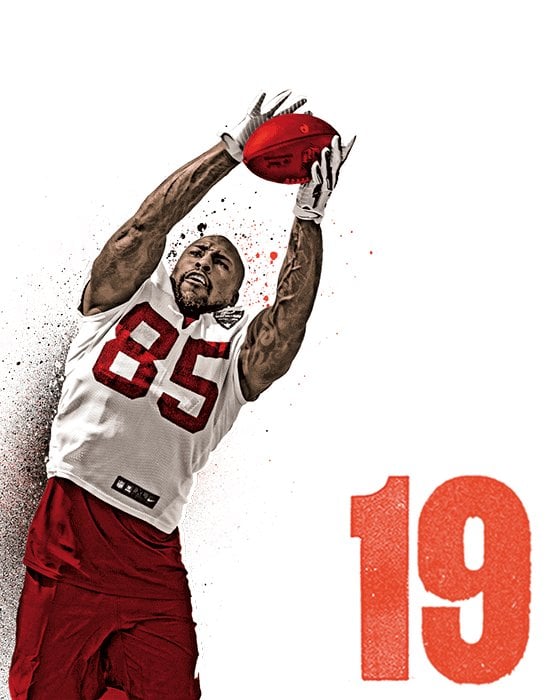 Vernon Davis
The Dunbar tight end may have been DC's best football player since Willie Wood. He starred at Maryland before being chosen sixth overall in the 2006 draft. The two-time All-Star won a Super Bowl with Denver—and now is back home playing for the Skins.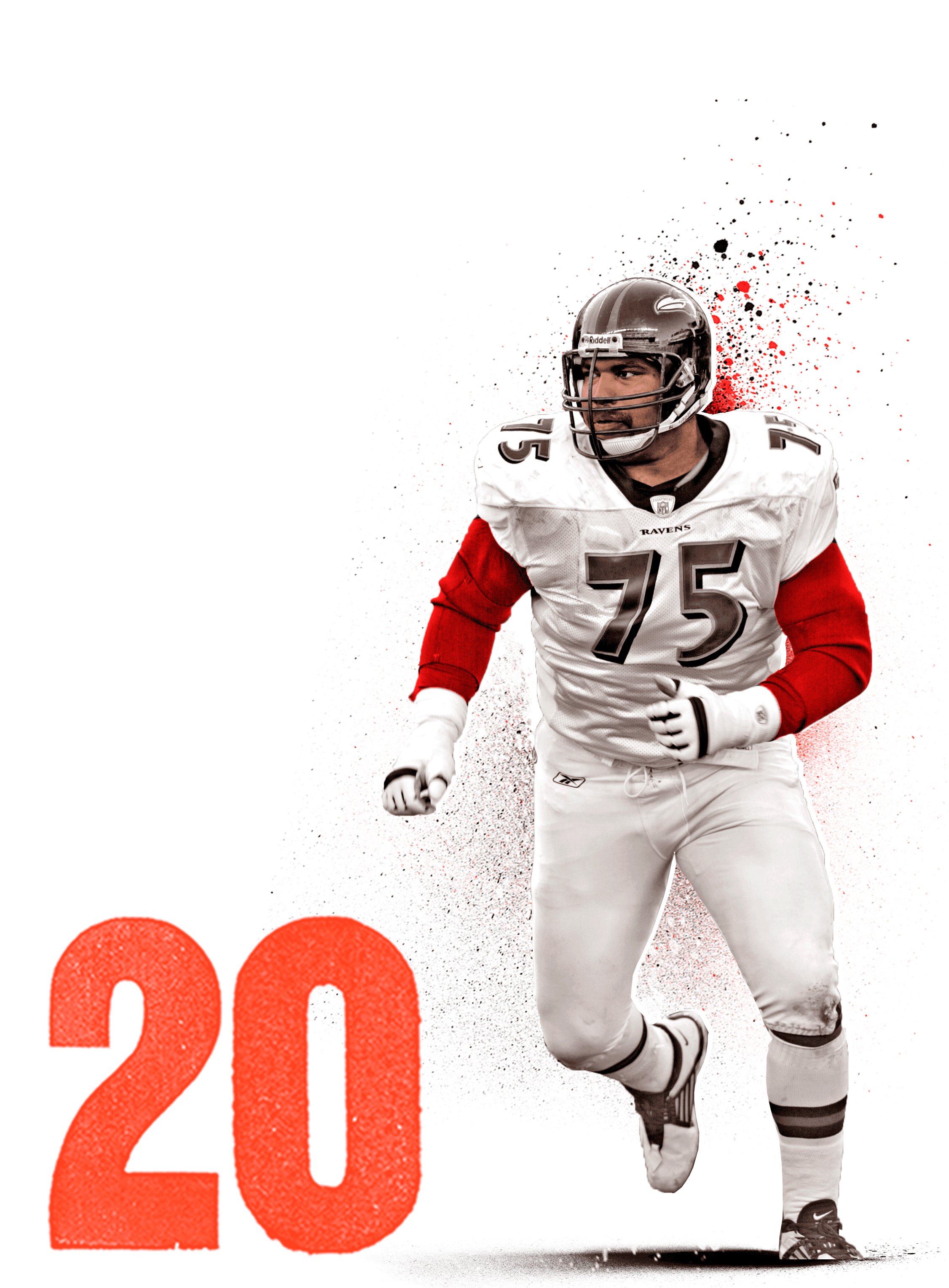 Jonathan Ogden
A St. Albans All-American, Ogden later became the first pick of the new Baltimore Ravens in 1996. He played his entire 12-year career for the Ravens, where the offensive tackle was an 11-time All-Star and a Pro Football Hall of Famer.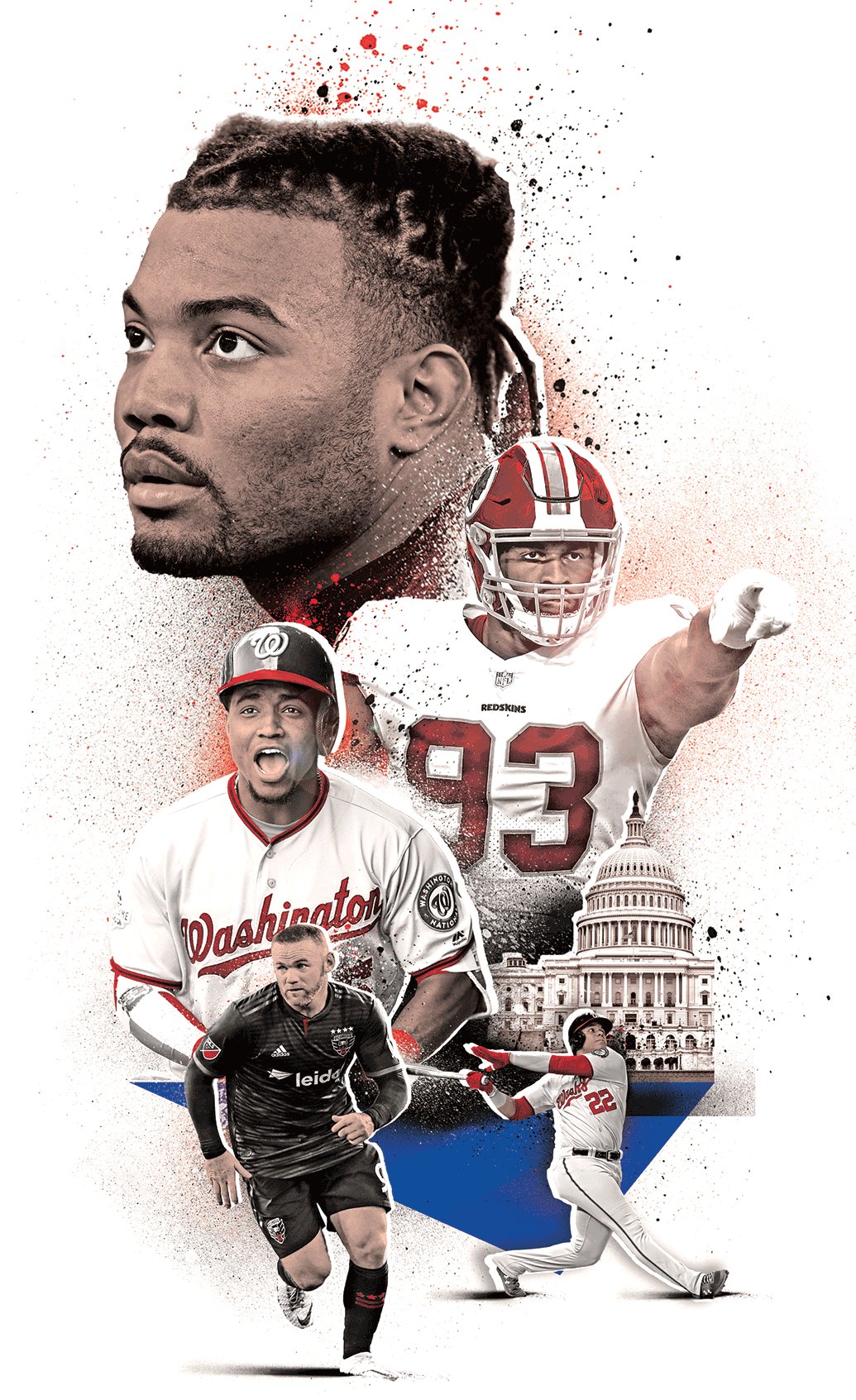 5 Players to Watch
1. Juan Soto
The Nats outfielder hit 22 homers as a rookie.
2. Derrius Guice
The Redskins runner suffered a season-ending injury in his pre-season debut.
3. Jonathan Allen
The emerging Redskins defensive lineman is already a unit leader.
4. Victor Robles
The Nats outfielder is supposed to be better than Soto.
5. Wayne Rooney
The aging British soccer star quickly transformed D.C. United.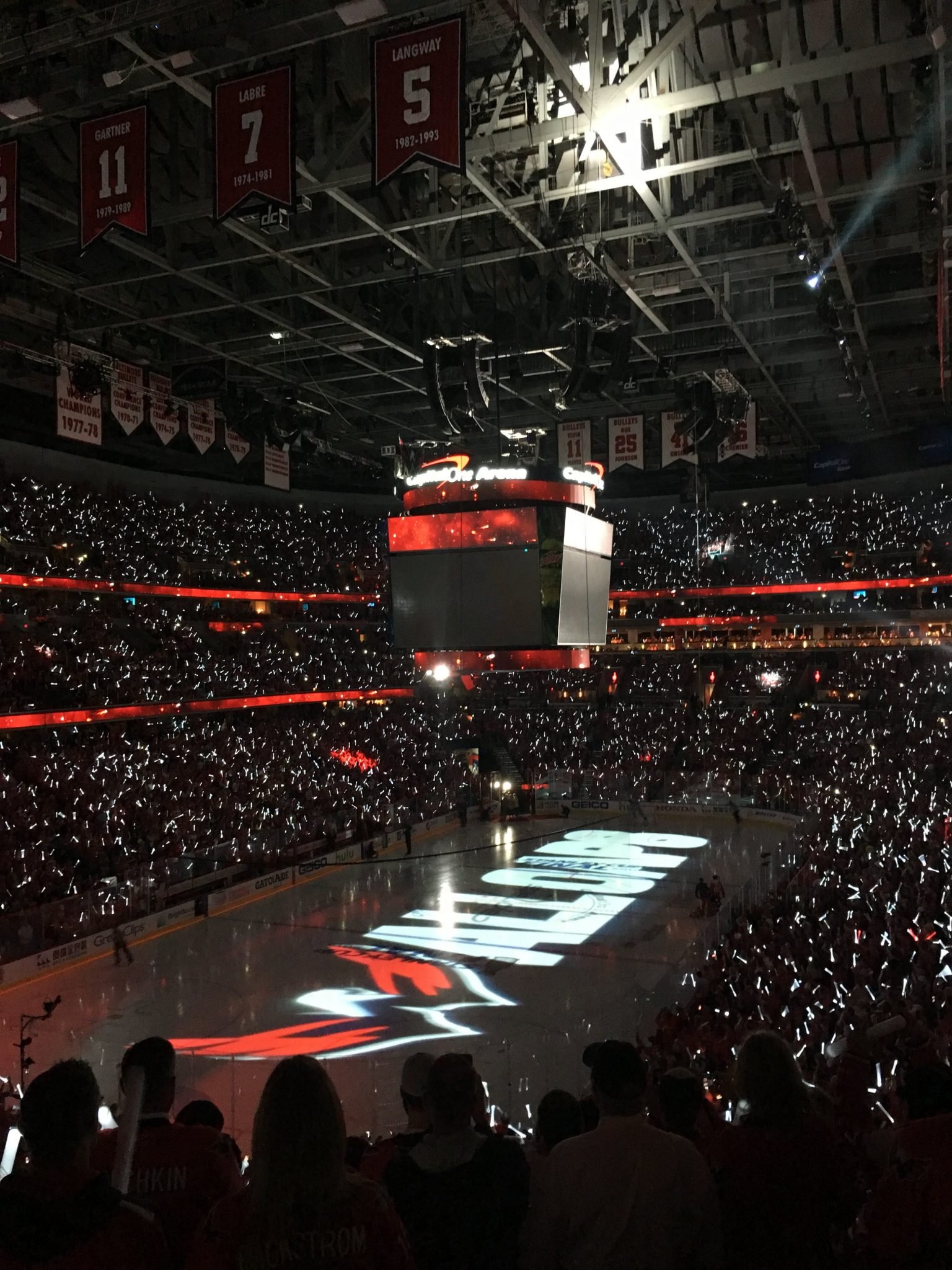 5 Best Local Teams
1991 Redskins – The only of three Super Bowl championships not tainted by a strike, they lost only two games—and those defeats were by a combined five points.
2018 Capitals – Stanley Cup champions fought through three grueling rounds before cruising in final by winning four of five games.
1978 Bullets – Roster included two of the top 25 overall players. Coach Dick Motta even made the Fat Lady sing.
1987 Redskins – They scored 35 points in the Super Bowl XXII's second quarter. Doug Williams became a legend.
2002 Terrapins – National champions after reaching Final Four the previous year. The chip on coach Gary Williams' shoulder was vanquished.
Photo by Kim Olsen.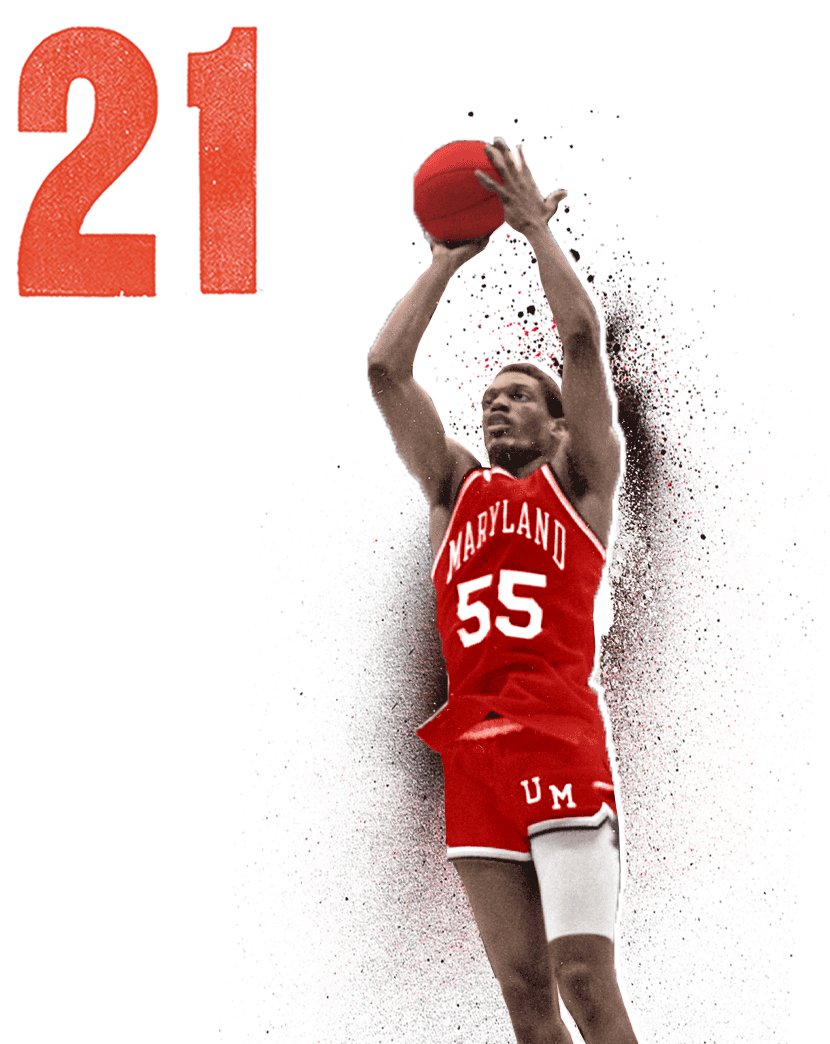 Albert King
Touted as the nation's top prep player—over Magic Johnson—King was 1980 ACC Player of the Year at Maryland. As a small forward, he played nine NBA seasons, including a final one with Washington in 1991.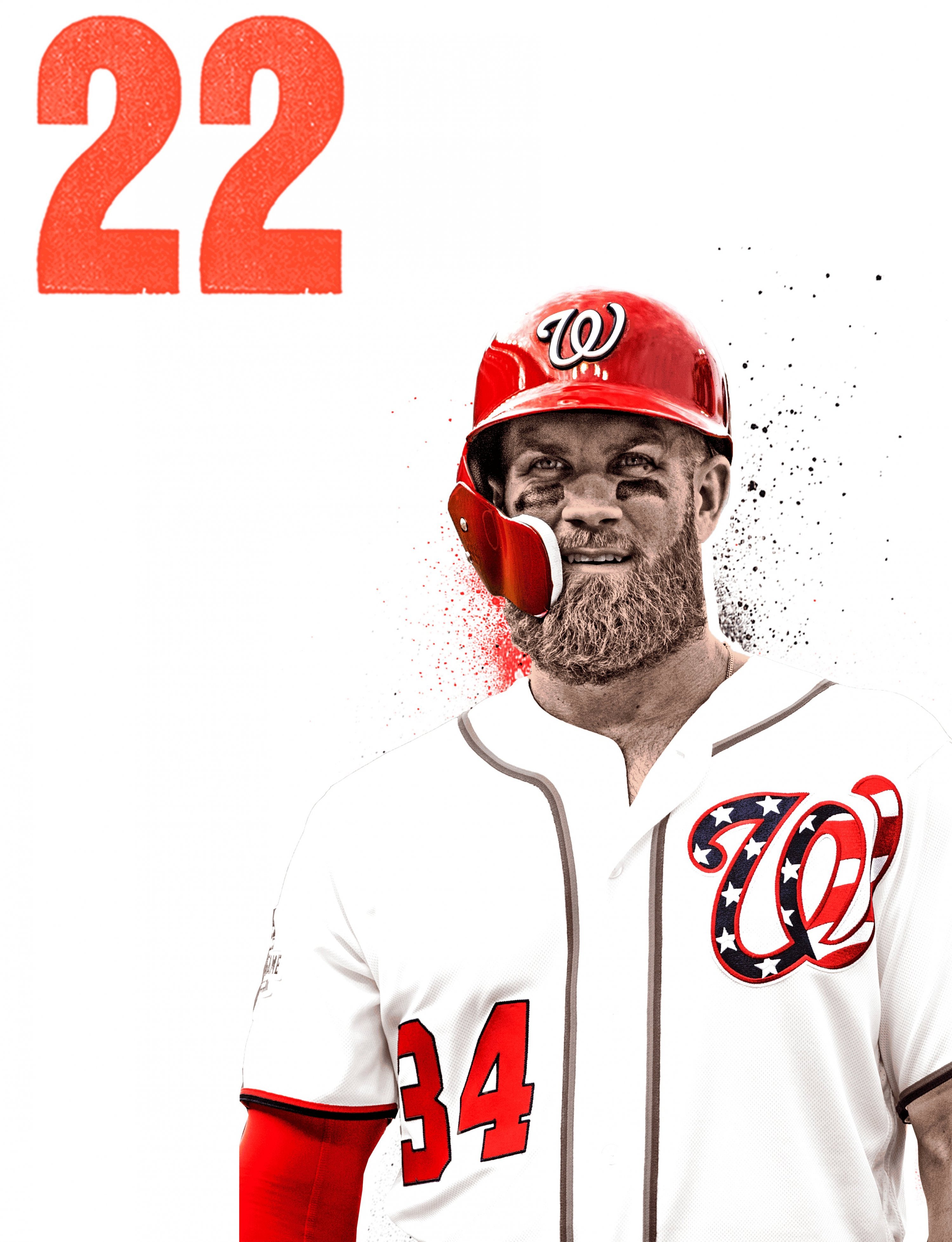 Bryce Harper
Yes, he just split town. But as to his local impact, how many other free-agency decisions make the Post's front page? First pick in the MLB draft at age 17, he had six All-Star appearances in seven seasons. The 2015 MVP was a DC must-watch. And he'll stay that way—even if fans come to boo his new Philly uniform.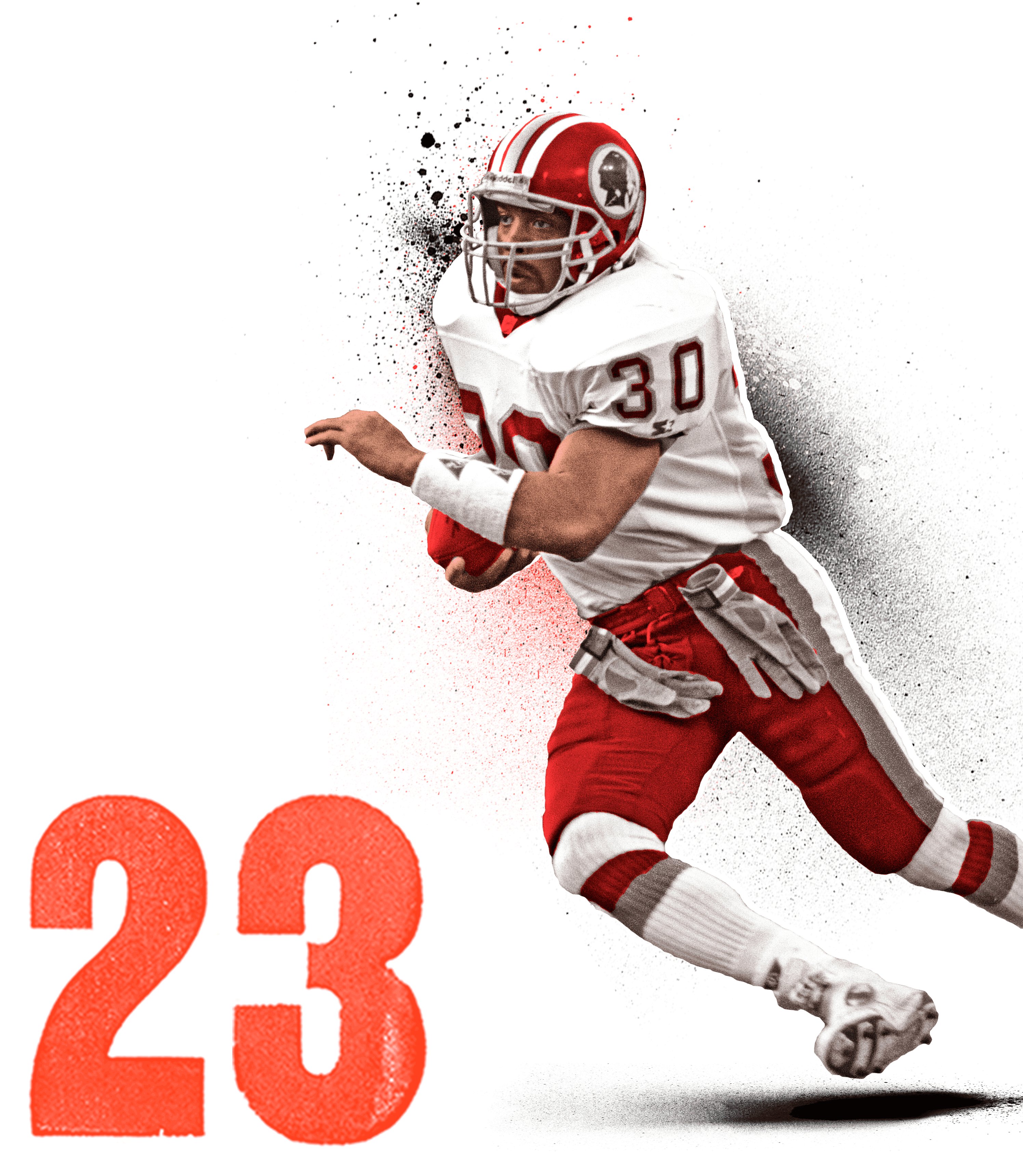 Brian Mitchell
The best NFL returner ever, the occasional running back was also the Redskins' emotional leader from 1990 to 1999.
Kyle Snyder
The Good Counsel wrestler was 179–0 in high school, a three-time college champion, and the first to win world, NCAA, and Olympic titles in the same year, 2016. The next year, he beat Abdulrashid "the Russian Tank" Sadulaev in the "match of the century."
Kristi Toliver
The point guard has led European and American teams to 11 titles. As a freshman, she hit a last-second, tying three-pointer to force overtime in Maryland's 2006 women's basketball national championship. After winning the 2016 WNBA title with the Los Angeles Sparks, she now plays for the Mystics.
The Next 10
Melissa Belote
The Springfield, Va. swimmer ruled the pool in the 1972 and '76 Olympics with three gold medals and two world records.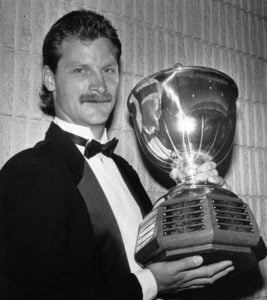 Rod Langway
Part of a blockbuster 1982 trade credited with keeping the awful Caps from leaving Washington, Langway became team captain for 11 years before retiring. The "Secretary of Defense" was the franchise's first major star.
Joe Theismann 
Remembered for a gruesome career-ending broken leg on Monday Night Football, Theismann was the only Redskins quarterback to play in two Super Bowls, winning Super Bowl XXVII. His 87 victories are a team record.
Ryan Zimmerman 
The face of the Nationals as its first homegrown star. The infielder was the team's first pick in 2005 and has since played 1,637 games with 264 home runs.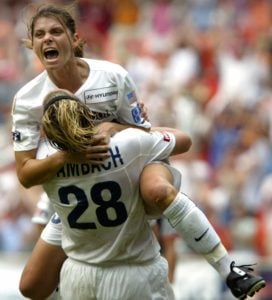 Mia Hamm
After leading Lake Braddock High to the 1989 state soccer championship, the forward/midfielder won four national college titles at North Carolina, two Olympic championships and two FIFA crowns.
Dave Bing
The Spingarn High star followed alum Elgin Baylor into basketball despite being a better baseball player. "The Duke" was a seven-time NBA all-star over 12 seasons, including 1975-77 with the Bullets. Later became mayor of Detroit.
Austin Carr
The Mackin High All-Met led the Trojans to the city title as an All-American. The guard was the NBA's 1971 first overall selection. Spent 11 years in NBA, including final season with Washington Bullets.
Ali Krieger
The right back's career includes two stints for the Washington Freedom plus the Washington Spirit and Northern Virginia Majestics. U.S. national team member since 2008.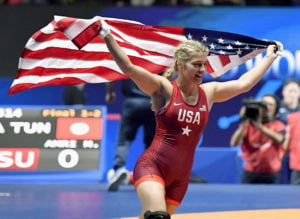 Helen Maroulis
The Rockville wrestler won 99 matches at Magruder High. She became the first American woman to win a gold medal at 2016 Summer Olympics after taking gold at the 2015 World Wrestling Championships.
Peter Bondra
The Soviet right winger scored 472 goals with 353 assists in 14 seasons with the Capitals from 1990-2004. "Bonzai" was a five-time all-star and twice won NHL's fastest skater competition.
Photo-illustrations with photographs by Gallery Stock, Getty Images, AP Images, and Alamy and courtesy of subjects.
This article appears in the April 2019 issue of Washingtonian.