Step into the 16-foot-tall, photobooth-like inflatable speech bubble. Speak into the microphone and face the camera. Are you ready? Finish this sentence: "The truth is…" You have two minutes to say whatever you'd like in response. "I just got stung by five bees in my butt," says one participant. "People don't tell the truth, they don't wanna see realness," says another. "I am sick and tired of black people being mistreated," says a third. This is the Truth Booth, a mobile art installation from a group of artists called the Cause Collective. In June, the booth will be set up outside the Hirshhorn Museum for its DC debut.
The truth is, there might be no better location for a tribute to honesty than the District, home to the prominent Pinocchio President Trump who just surpassed making 10,000 "false and misleading claims," according to the Washington Post. "The word truth has taken on another dimension in the last couple years," says Jim Ricks, a Cause Collective artist. "It's certainly something people are quicker to talk about, so I think it's very timely." For Washingtonians who aren't dedicated to deception, the experience can be a somewhat therapeutic moment. You're alone in this booth (with exceptions for couples and children with their parents) and you're encouraged to share your truth. "It's liberating," says Ricks. "It gets something off your chest, you purge yourself of something."
The truth is that this pop-up confessional has traveled the world, from its 2011 start in Ireland to Afghanistan, South Africa, Australia, and more. Most recently, Ricks traveled throughout Mexico, starting in Chiapas and ending in Los Angeles. Videos from that tour will be shown in the Hirshhorn's "Manifesto: Art x Agency" exhibit in conjunction with the booth's installation. (Videos from this installment will likely end up on their website, and possibly elsewhere.) "There are a lot of preconceptions and misconceptions about what these people do or look like or what's on their minds," says Ricks. "[The project] gives people who aren't normally heard a voice, even for two minutes. That to me is really exciting—to present voices of Mexico at a time when there's increasingly very simplified versions of what Mexicans are."
The truth isn't always political. Ricks says some of the most memorable stories are far from it: the woman who cries in the booth after discovering her husband cheated; the young boy who insists Legos are the only truth that matters. In Washington, Ricks hopes participants will go beyond a political opinion. "Something personal is far more interesting than hearing somebody recite stuff I could practically read on my Twitter feed," says Ricks. "I'd like to get away from the typical dump Trump stuff and see if people can get a little deeper."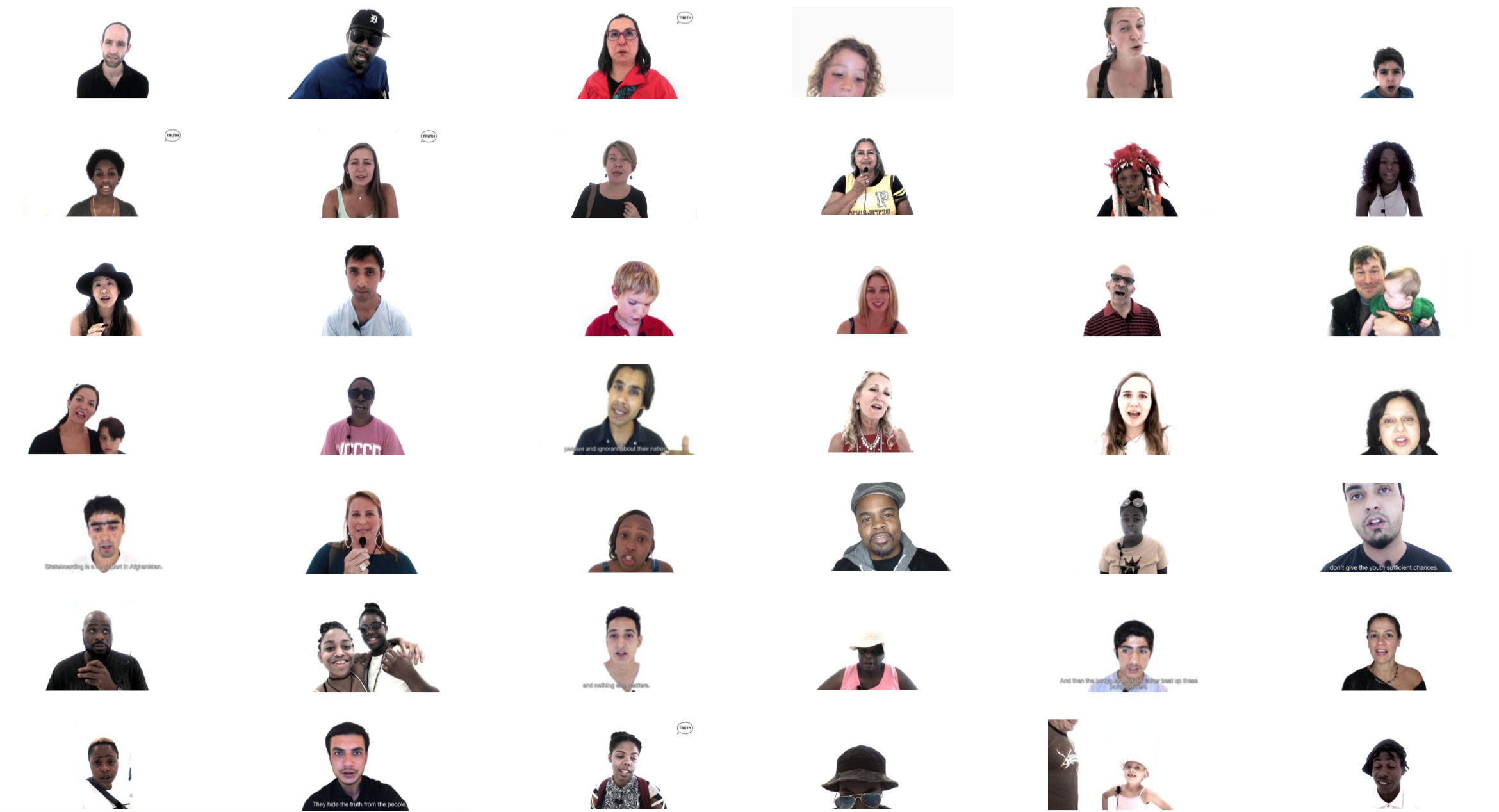 The Truth Booth will be at the Hirshhorn from June 8-23. "Manifesto: Art x Agency" will show at the museum from June 25-January 5, 2020.