For those wanting (or needing) a weekend getaway from the hustle and bustle of the DMV area, look no further than Washington, North Carolina. Not to be confused with Washington, DC, this Carolina gem boasts a small town charm with a maritime culture—making it the perfect place to spend a few days away from the daily grind. It's also an easy drive, if traffic isn't heavy, and is even accessible by plane. So, if you're planning a quick vacation, make Washington (better known as Little Washington) your next destination. From its picturesque waterfront to its Mayberry atmosphere, here's the scoop on why we can't think of a better place to escape the city.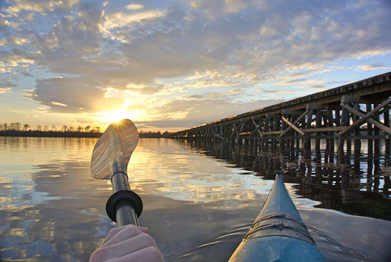 The Location
Nestled right in the historic Beaufort County on Carolina's Inner Banks, Washington is about three hundred miles south of the DMV area. Visitors flock here, especially in the spring, summer, and fall, because most of the city overlooks the scenic Pamlico River. It's also known for having one of the largest public access waterfronts on the East Coast—meaning you'll find plenty of water activities here. If you're taking more than a weekend off to visit North Carolina's beaches, Washington is even a great stop to split up some time between DC and the Outer Banks.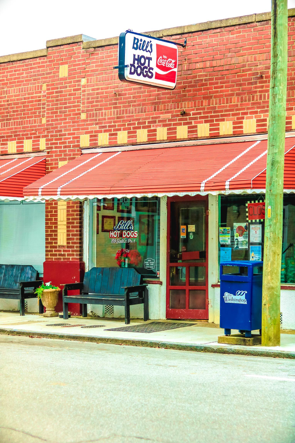 The Atmosphere
The town of Washington is also rich with history, because it was actually the first city to be named after George Washington. It was founded back in 1776, but because DC gained more popularity, the town is often called the "Original Washington" or "Little Washington," instead. So, don't get confused when you hear locals (or other visitors!) referring to the area by its nicknames during your stay.
Along with its history, Washington is known for its unique charm. Visitors will feel like they've stepped back in time as they venture throughout Washington's distinct neighborhoods — especially when it comes to downtown Washington. Lined with ornate brick buildings that house antique shops, eclectic restaurants, and art galleries, Washington's downtown is a popular place to spend the day exploring, eating, and shopping.
To really get the vibe of Washington, we highly suggest checking out these top eateries.
Hackney Restaurant & Gin Distillery is a farm-to-table fine dining restaurant that serves modern British/American cuisine. It's set inside a former bank and is a great place to have brunch, lunch, dinner, or even afternoon tea!
Bill's Hot Dogs is a hot dog joint that should be on everyone's list when visiting Washington. It first opened its doors back in 1928 and has been serving grab-and-go hot dogs ever since.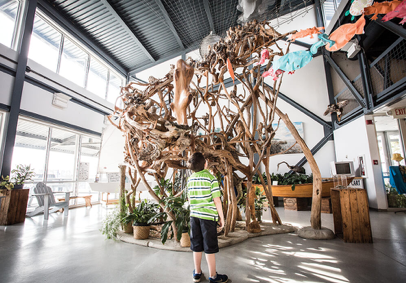 The Attractions
Washington is filled with exciting things to do and one-of-a-kind places to visit. Here are five of the most popular attractions for making your vacation a memorable one.
Estuarium
Located right on the waterfront, this unique environmental education center celebrates North Carolina's coastal rivers and estuaries. Visitors can explore more than 200 exhibits and aquariums and learn about life on the Pamlico River during their time in Washington. After exploring the exhibits, hop aboard the Estuarium's River Roving Boat Tour for a free 90-minute guided tour of the Pamlico-Tar River. However, we suggest you call in advance for a reservation because spots fill up quickly!
Underground Railroad Museum
History buffs should spend the day at Washington's Underground Railroad Museum. While there's no denying the very nature of slavery carries the weight of sadness, the museum exemplifies goodness. The stories of freedom seekers and the abolitionists who helped them are full of hope, faith, and the promise of a better life. Located inside a renovated railroad car, the museum explores slavery and slave escapes from Beaufort County.
Shopping
Washington's locally owned boutiques, shops, and galleries are perfect for finding all kinds of goodies and treasures. In need of the perfect present for a friend who's impossible to shop for, or planning to give yourself a pat on the back in the form of something trendy and new? You'll find just what you were looking for, and maybe a few things you weren't, at one of the many locally owned boutiques, shops, and galleries around town.
Historic Turnage Theatre
Art lovers wanting to catch a show or film during their stay should definitely check out the Historic Turnage Theatre. Owned by The Arts of the Pamlico, Turnage Theatre is just a block from Washington's waterfront and hosts a variety of rotating exhibits and events highlighting local, regional, and national artists.
Washington Waterfront
Stroll along Washington's waterfront promenade, which stretches nearly a mile alongside marshy islands, for scenic views and wildlife sightings, like great blue herons. Or, if you're hoping to spend the day on the water, visit Inner Banks Outfitters to rent one of their many kayaks and paddle boards. After a day on the water, we suggest picking a spot to settle in on the boardwalk to watch the sunset.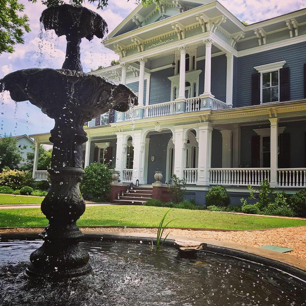 The Accommodations
Whether you're hoping to check into a boutique hotel or well-known chain, there are plenty of places to stay in Washington. Bed and Breakfasts are definitely the most popular for visitors looking for Southern hospitality, but make sure you book them well before your trip or they'll fill up fast. For those wanting to stay somewhere with the typical amenities, or close to downtown, you'll find Washington has several standard hotels that can be reserved for multiple nights.
Looking for a totally unique place to stay? Our top recommendation is the Elmwood 1820 Bed and Breakfast Inn. The historic Inn features Italianate architecture and luxurious amenities, such spa-like Turkish cotton towels, canopy beds, and chandelier lighting.
Visit Washington's website and follow them on social media to learn more about this Southern destination (and hopefully start planning your trip!).