A trolley station in 1949, a fallout shelter in the late 1960's, a short-lived food court in the 1990's…and now a non-profit community arts center. The Dupont Underground will moonlight for one night as the perfect backdrop for Halloween in the District.
Friday, November 1st Nora Lee by Brandt Ricca, in partnership with the Granados Group, will be delivering a unique, never been done before costume experience.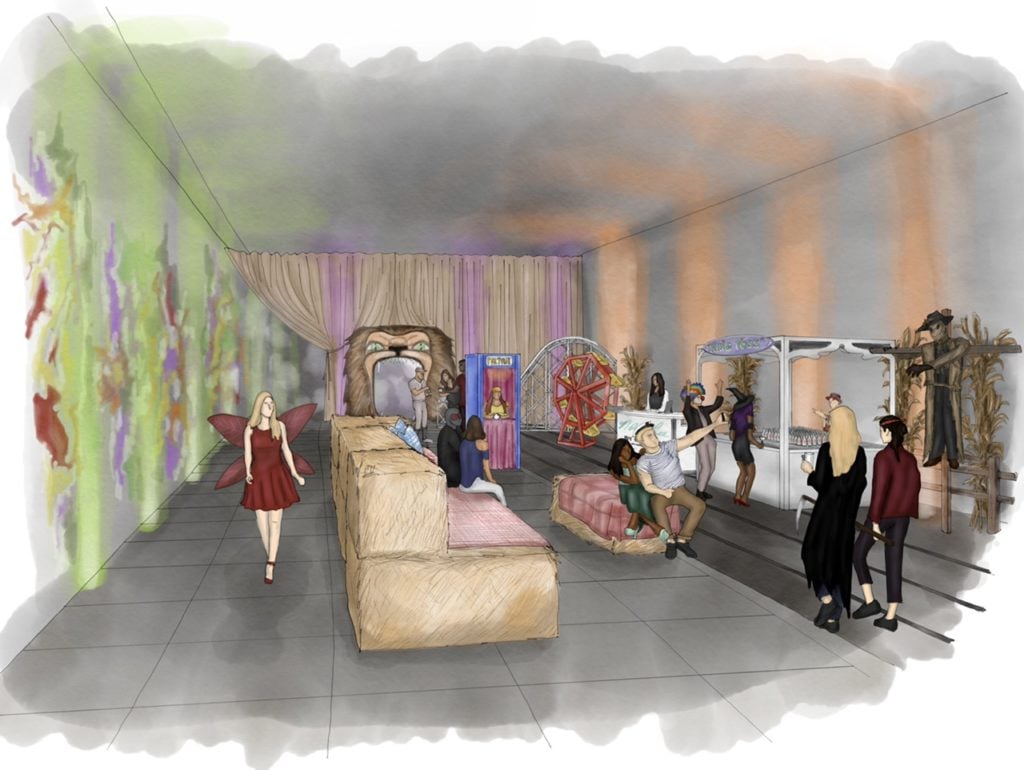 Upon entrance to the event attendees will pass through an old-fashioned Fall carnival with interactive games and installations from Revolution Events and Booth-o-Rama. Spooky characters will be greeting guests from TBD Immersive.
Departing the carnival party goers will walk through a lion's mouth and will be met with dancing vibes with LIVE entertainment in the form of a DJ and Band, with surprise performances popping out to say "BOO!" The evening will be complete for your Instagram moments courtesy of the larger than life size spiders and décor from All About Balloons. Libations can be enjoyed with a cash bar provided by Bar Ro'd Mobile.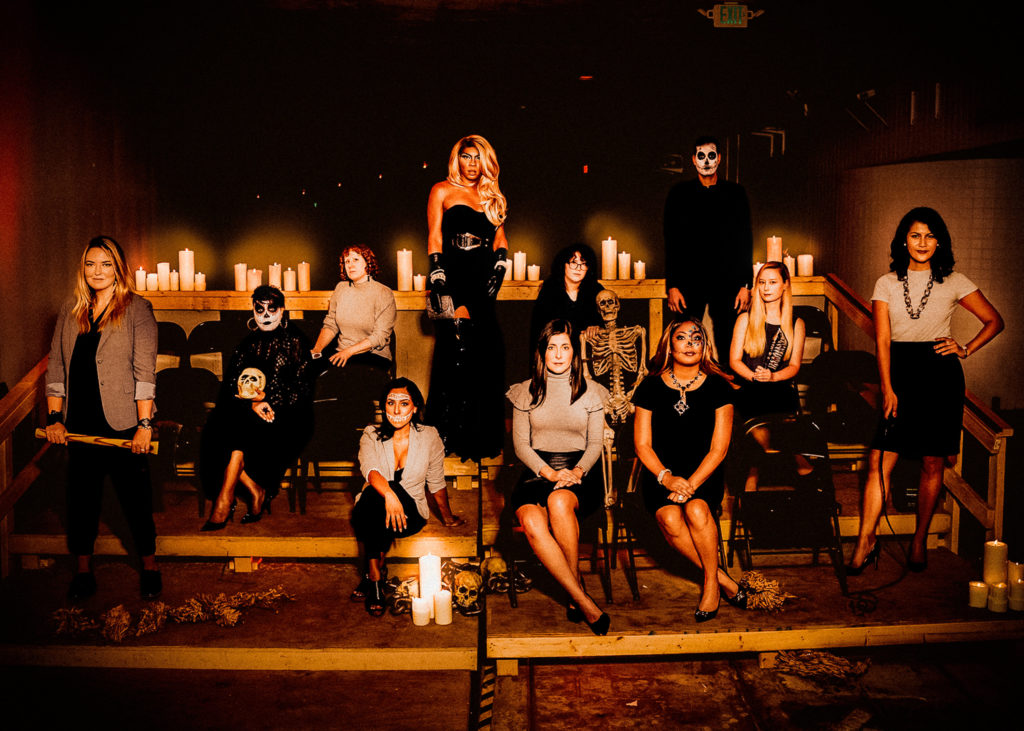 VIP ticket holders will enjoy a mystery reception, led by TBD Immersive, before general admission and will receive the dark details prior to the event via email. General Information for the event is as follows:
Friday, November 1st – "Day of the Dead" costume theme
7:00 p.m.-8:00 p.m. VIP Mystery Reception accompanied with tunes from DJ Lexis Lane with DJ Tezra.
8:00 p.m.-10:00 p.m. General Admission with dancing vibes from Lucy Black Entertainment.
10:00 p.m. After Party at the Doyle with fun themed cocktails next door in The Dupont Circle Hotel.
Tickets for the event can be purchased here.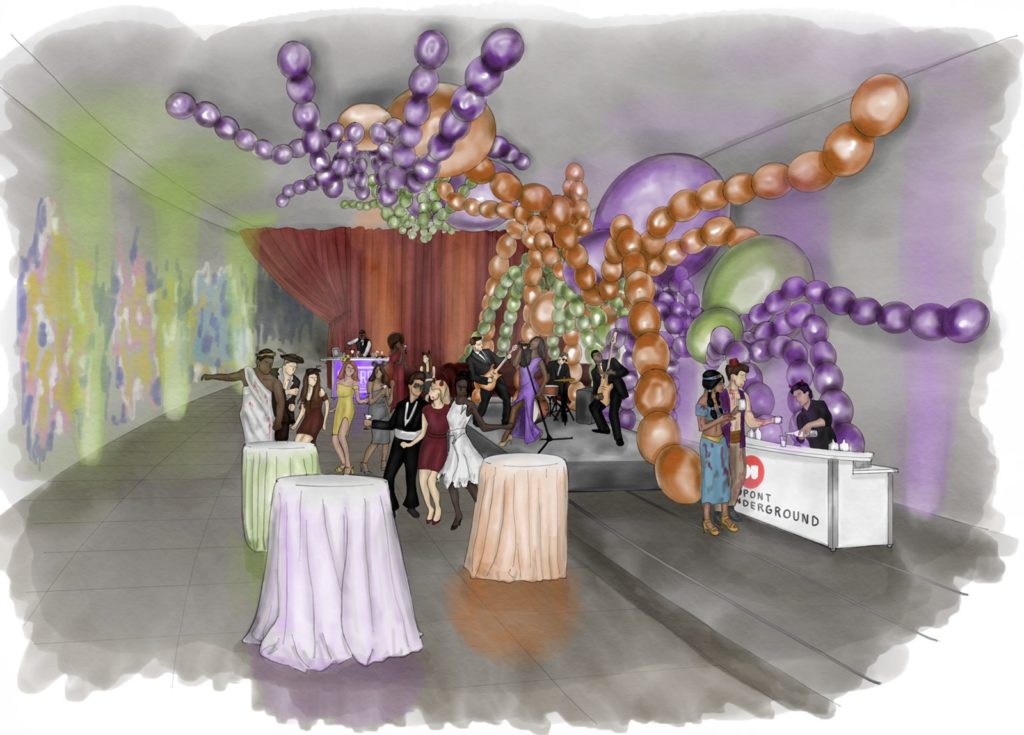 Portion of proceeds will benefit the Dupont Underground which is a 501(c)3.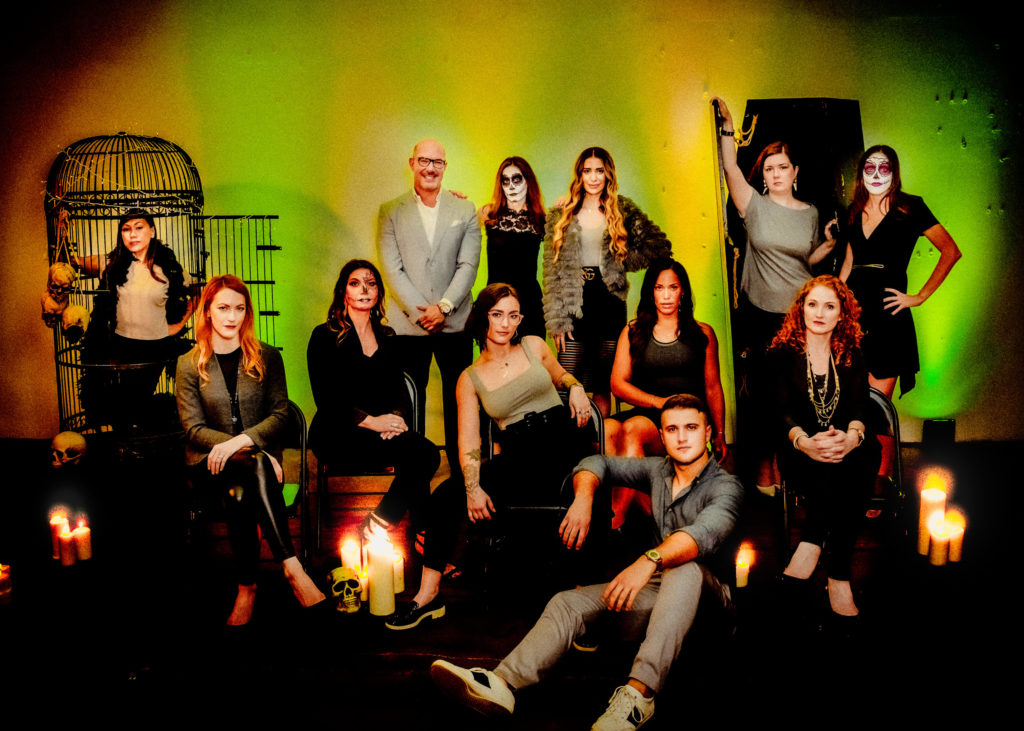 PARTNERS OF HALLOWEEN:
All About Balloons
Ariel Lewis of A List Experiences
Bar Ro'd Mobile
Booth-o-Rama
Bowen Films
Brady Scot Photography
By Jacqui Photography
Dee Sanae
DJ Lexis Lane
DJ Tezra
Doyle
The Dupont Circle Hotel
Dupont Underground
Elyse Braner
Farida Floral
Granados Group
Jenn Molina
KCByonce
Kathryn Snow Photography
Kelly Collis of The Tommy Show
Kelly DeCerbo
LaMae Caparas
Lisa Springs
Lucy Black Entertainment
Nicholas Williams
Nicole Gleason
Persephone Maglaya of the Media Socialites
Perspective by Matt Miller
TBD Immersive
Tiffany Harris
Tommy Mcfly of The Tommy Show
The Reagan Years
Revolution Events
Winterfeldt IP Group
Photoshoot styled by Nora Lee by Brandt Ricca