As we say goodbye to summer, and the cooler weather and changing leaves are upon us, Washingtonians are searching for autumn activities to quench their thirst for fall with pumpkin spice lattes, fall markets, and apple pie everything. Ballston Quarter is thrilled to announce their fall programming with unique shopping, local and regional eateries, pop-up events, pampering treats and experiences for the whole family to enjoy.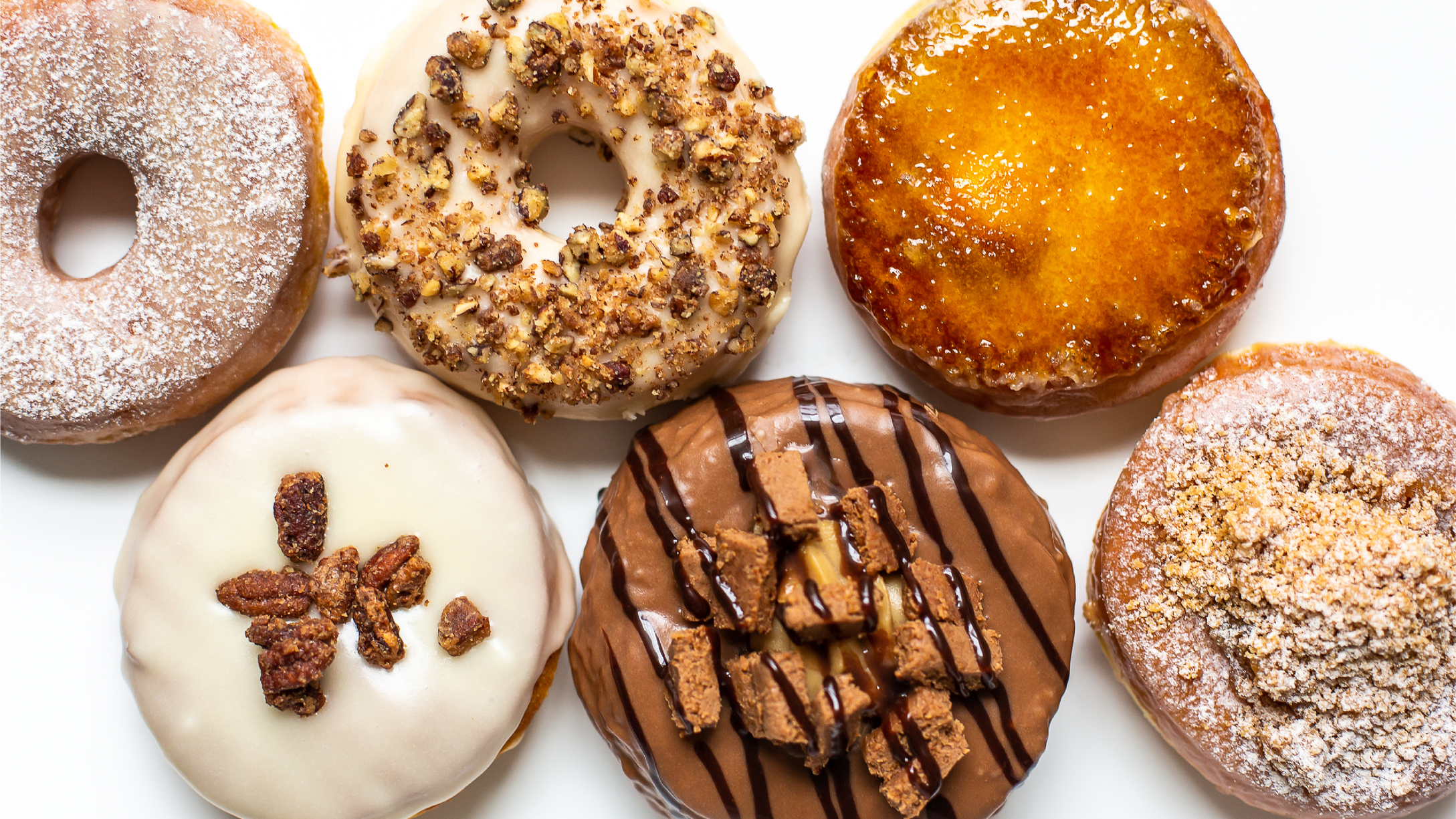 Fast Casual & Sit-Down Dining for Any Occasion
Whether it's casual Pizzas from Turu's by Timber Pizza, comfort food favorites from Ted's Bulletin, or a sweet treat from District Doughnut, Ballston Quarter's variety of vendors and eateries can satisfy any craving with their new seasonal specials. Start the morning with an Autumn Acai Bowl from South Block (starting October 1) or a Pumpkin Spice Latte from Sidekick Bakery.
In honor of National Seafood Month, grab a Katsu Curry bowl from Rice Crook or a Nashville Style Hot Fish Sandwich from Slapfish for lunch. Don't forget about Happy Hour and Dinner! Ballston Service Station will be serving fall beers throughout the month of October, while True Food Kitchen will be offering 25% off to go orders (pick-up only) on Halloween! Finally, there is no shortage of sweets at Ballston Quarter, with caramel apple streusel doughnuts from District Doughnut, Pumpkin Pie Milkshakes from Ted's Bulletin or Maple Rye Pecan ice cream from Ice Cream Jubilee.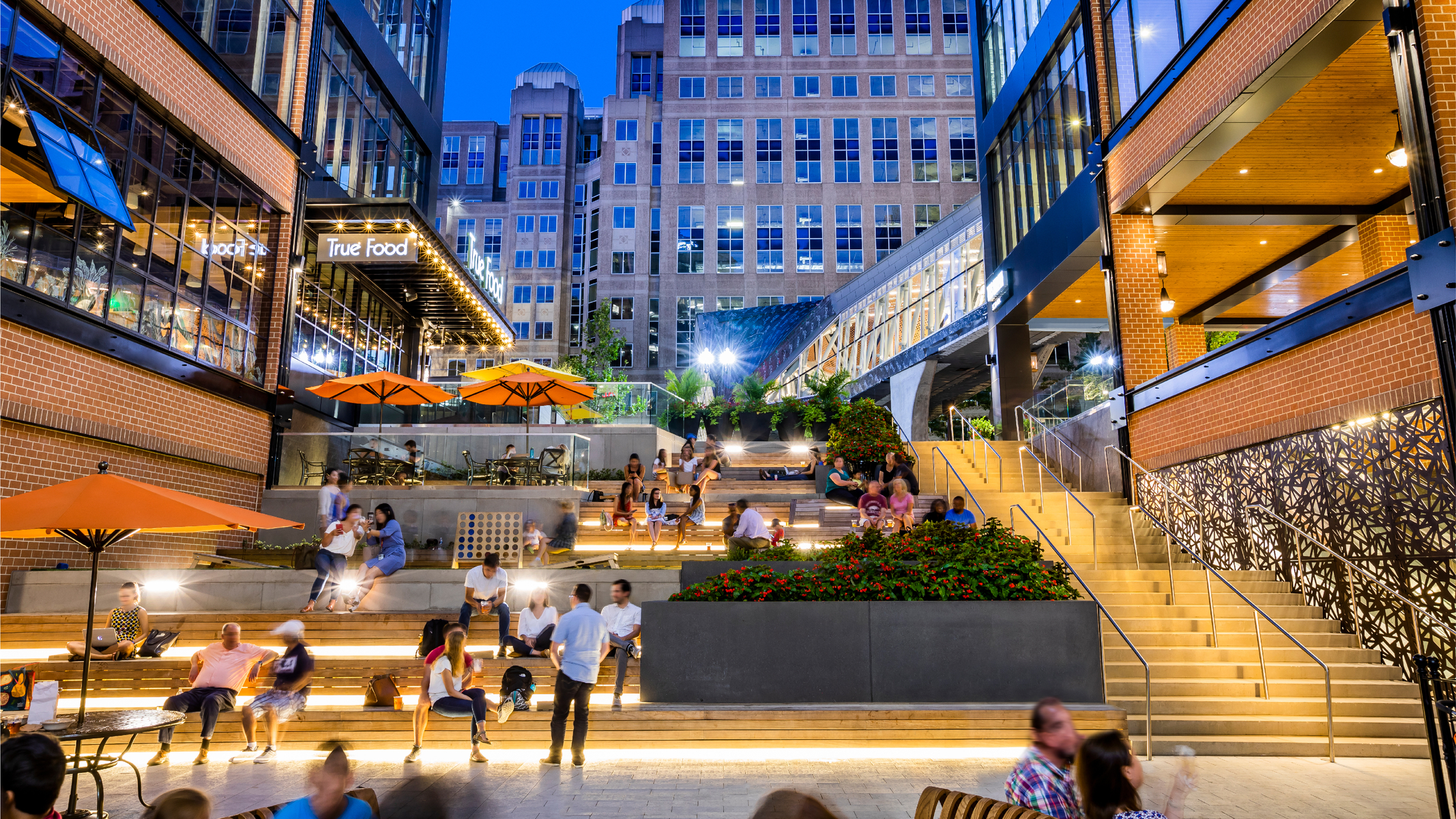 Fall Events Welcome to All
You can't have fall without pumpkins, festivals and trick-or-treating – so Ballston Quarter is bringing it all to Arlington.
Kicking off their fall programming with Throwback Thursday Movie Nights, enjoy some of your favorite classic movies outside in The Plaza every Thursday night in September and October. Need a pumpkin but don't want to drive out to the country? Don't worry, Ballston Quarter is bringing the pumpkin patch to you! Celebrate fall with a Pop-Up Pumpkin Patch on October 5th, featuring live music, specialty drinks, crafts, and of course, pumpkins. But the fun doesn't stop there, on October 19th and 20th, the second floor of Ballston Quarter will be transformed into a fall market featuring local vendors and Ballston Quarter retailers. To close out the month of October, mark your calendars for a jam-packed Halloween event! From trick-or-treating throughout Ballston Quarter, to special photo-ops with the Capitals Mascot, Slapshot, to a showing of Hocus Pocus you are bound to have a spooktacular Halloween!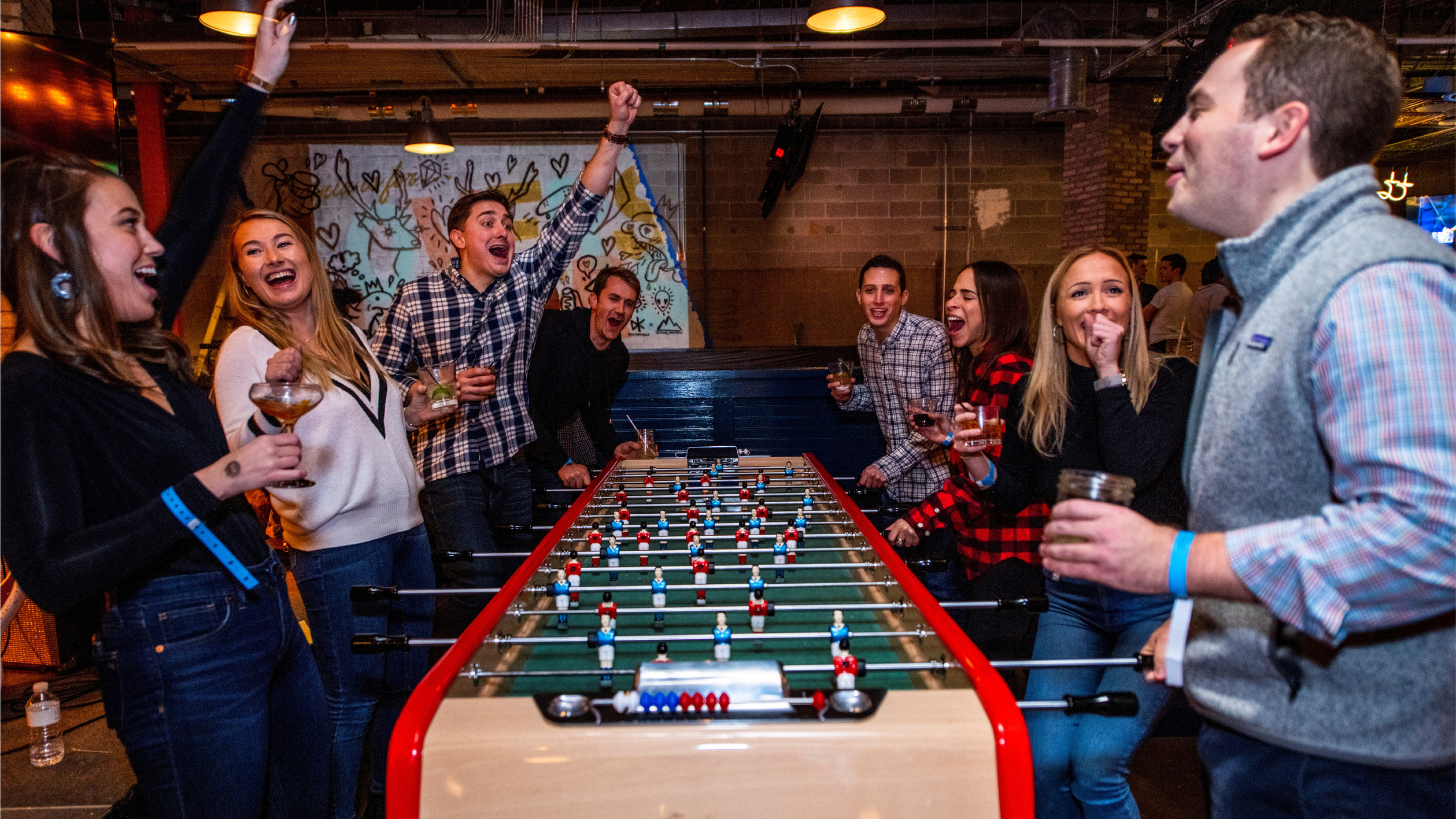 Create New Experiences at Ballston Quarter with Family and Friends
Craving an adventure? Ballston Quarter is the place to be. From date night to team building, Cookology Culinary school offers a variety of classes for all age levels that will ensure to have you craving more (literally). Seeking a bit more suspense? Experience a live-action, highly interactive, and completely immersive adventure experience at 5 Wits, great for field trips, birthday parties, or any occasion! While the older kids solve the puzzles of 5 Wits, bring the younger kids to Nook and let their imagination and creativity run wild.
Time to celebrate the weekend with a night of bowling, eating and drinking at Punch Bowl Social. There's no limit of fun in this 3-story bar filled with board games, karaoke rooms and so much more. When you're ready to recoup after a weekend of fun head next door to Onelife Fitness for a group exercise class or join them on level M1 of Ballston Quarter for their free HIIT workout on October 12th at 10am.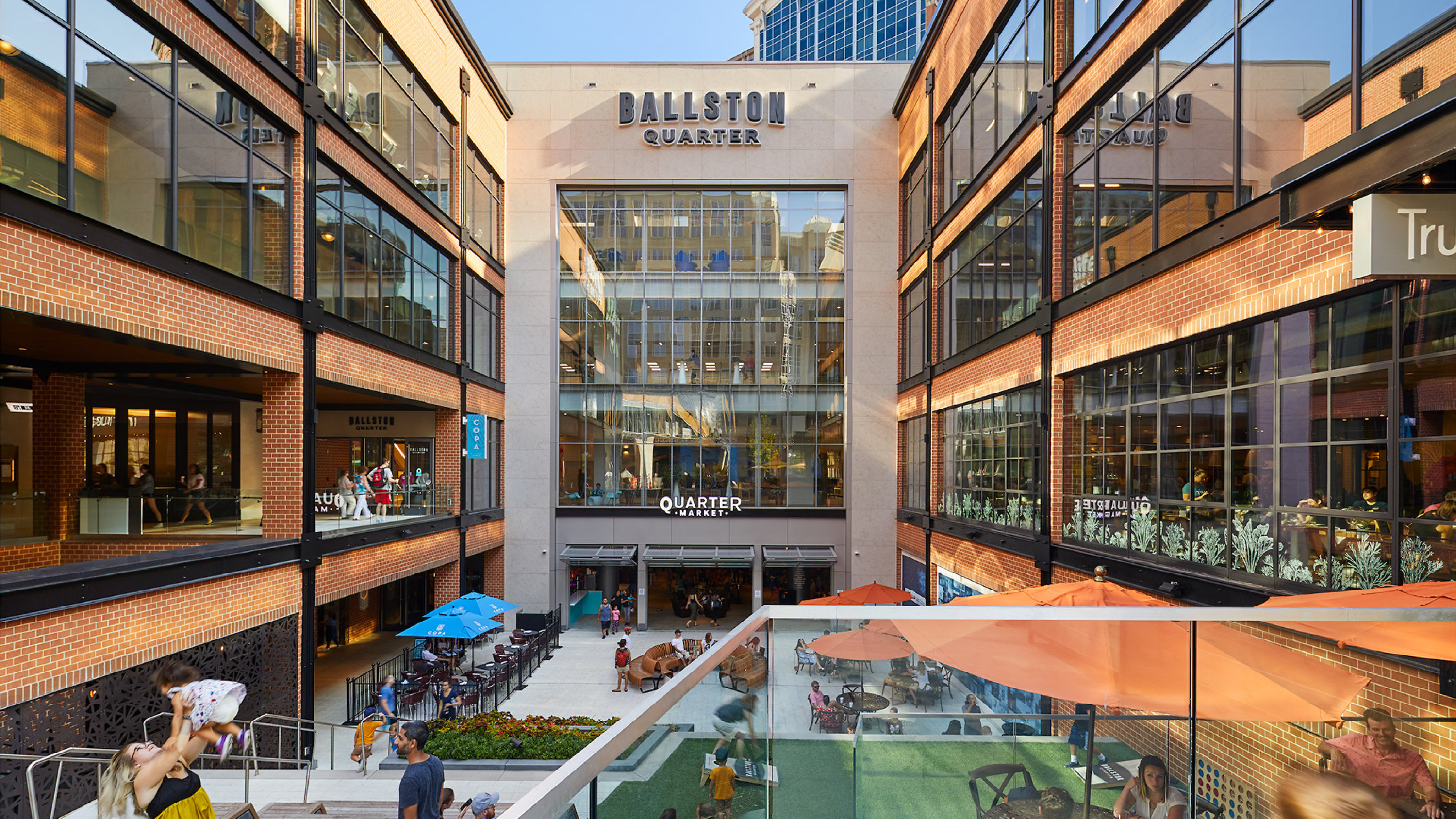 Unique Shopping and Services
From regional stores like Francesca's to smaller local brands like Potomac River Running, from workwear to athleisure the shops at Ballston Quarter offer a wide variety of selections based on your needs.
Looking for a gift for someone? Visit Steadfast Supply for gifts from unique brands. Going to the Homecoming Dance? Find the perfect accessories at Scout & Molly's or Francesca's to compliment your dress and top it off with a hairstyle from Drybar! If a special event isn't on your radar, but you're still in need for some pampering, visit one of Ballston Quarter's many service retailers from lash extensions at DC Lash Bar, manicures at Allure Nail Spa to men's grooming at Grooming Store there's something for everyone. Shops and services include: Drybar, Francesca's, Lenscrafters, Macy's, Steadfast Supply, Gossip, and more.
Visit BallstonQuarter.com for more information