Imagination Stage 40th Anniversary Gala: Celebrate the Past, Create the Future will be a celebration of four decades of family fun and creative education experiences. This year's Gala honors Imagination Stage's 40th year as a leader in professional theatre for young audiences and arts education. Celebrate the Past, Create the Future applauds the organization's growth from a small after-school program into an internationally recognized arts and education leader, while raising funds to support its future growth and impact. The Gala performance includes inspiring musical numbers performed by Imagination Stage students and professional actors, and the presentation of the Imagine Award to Carol Trawick for her ongoing support and advocacy for the arts and humanities. Following the performance, guests will enjoy catering from Ridgewells Catering and dancing to Glenn Pearson's popular band. For this anniversary celebration, the event is returning home to Imagination Stage in Bethesda, Maryland on December 6, 2019, starting at 6:30 p.m. with a VIP Reception at 6:00 p.m.
"When this organization was created as a PTA project in an elementary school," Founder and Executive Director Bonnie Fogel says, "We never imagined that 40 years later, it would be an acclaimed national institution. We are honored that Imagination Stage has become a beloved and integral part of the community which welcomes and applauds all artistry, abilities, and talent by empowering ALL young people to discover their voice and identity through the performing arts."
Imagination Stage 40th Anniversary Gala: Celebrate the Past, Create the Future is chaired by Cathy S. Bernard, David Blair, Bruce Johnson, and Catherine Leggett; Debra Lerner Cohen, representing The Lerner Family, is the Honorary Chair.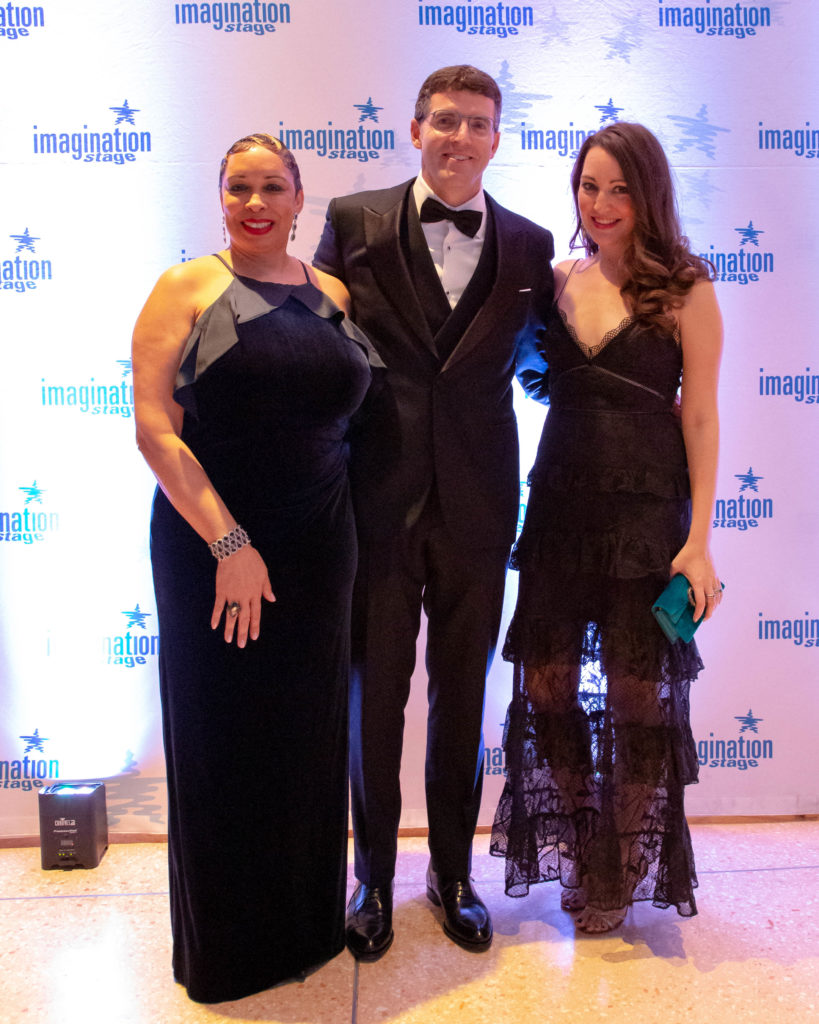 "I am delighted to be a Chair of Imagination Stage's 40th Anniversary Gala," says Cathy S. Bernard, long-time member of Imagination Stage's Board of Trustees. "It's wonderful to be celebrating this great organization with which I have been associated for many years. I joined the board in 2003 because I believe that theatre and arts education are essential for a complete learning experience. My children, and all children in our region who have come to Imagination Stage, have benefited greatly from their theatre and arts education experiences which supplement their academic experiences by nurturing their creativity and curiosity. I am delighted to see how Imagination Stage programs continue to expand to serve an ever-wider community."
Tickets start at $250. Sponsorships start at $1,000. Tickets and sponsorship information is available at www.imaginationstage.org/annual-Gala.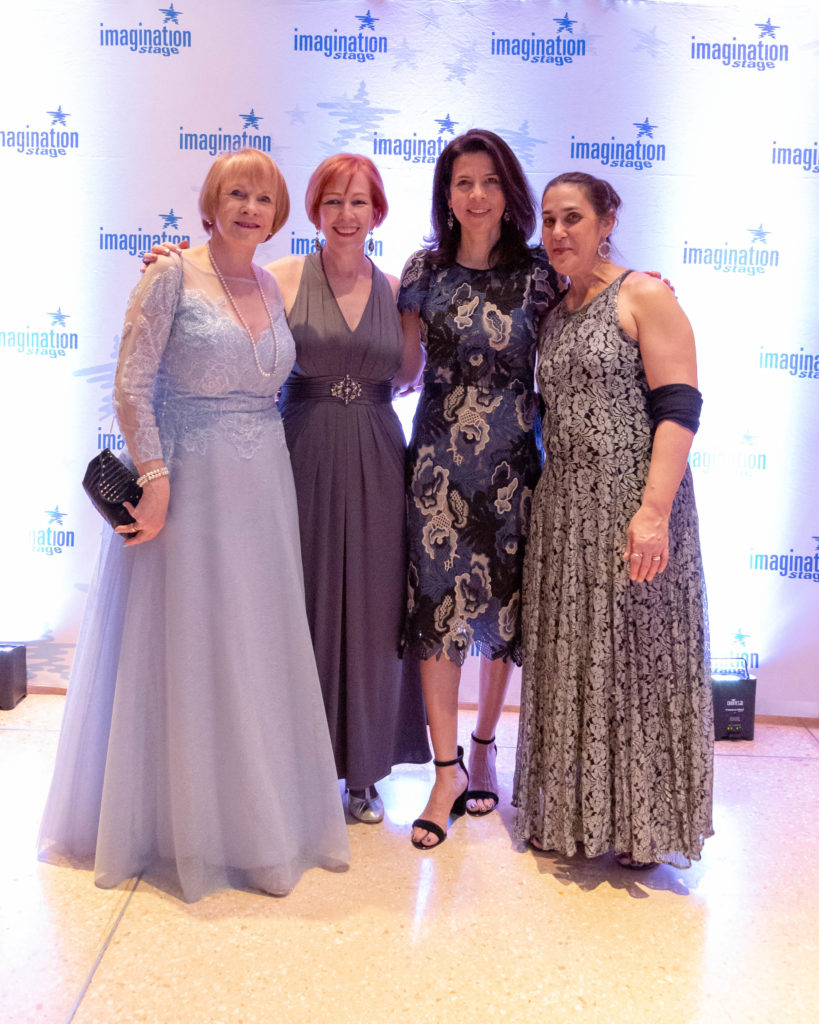 40th Anniversary Circle Sponsors include: Bernard Family Foundation, Mikel and David Blair, and Diane and Arnold Polinger. Producer Sponsors include: Jessica Boger and Greg Rapawy.
Imagination Stage was founded as BAPA (Bethesda Academy of Performing Arts) in 1979 in response to the urgent need for arts education for young people. The company was renamed Imagination Stage in 2001 in anticipation of its move to its downtown Bethesda theatre arts center in 2003. Imagination Stage has grown from a handful of children in a single classroom to a full-spectrum theatre arts organization, with theatre productions by professional actors and artists. The company is renowned for its extensive commissions and international theatre works. Since the professional theatre's founding in 1992, Imagination Stage has received 11 Helen Hayes Awards and 61 nominations.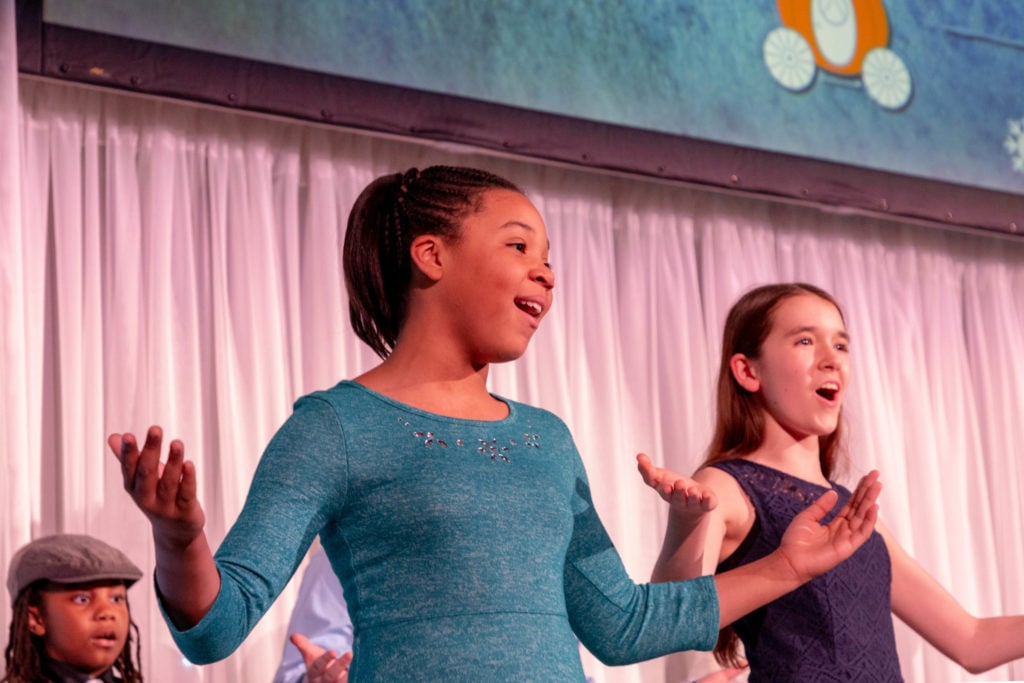 EVENT DETAILS
6:00 p.m. VIP Reception
6:30 p.m. Cocktails
7:00 p.m. Presentation and Performance (Celebration and Creation)
8:00 p.m. Dinner, Dessert, and Dancing
LOCATION
4908 Auburn Avenue, Bethesda, MD 20814
Parking: Metered parking in the adjacent public parking garage; parking is free on weekends
Metro: Red Line/Bethesda Station
SOCIAL MEDIA
Facebook.com/ImaginationStage
Twitter.com/I_Stage
Instagram.com/imaginationstage
ABOUT IMAGINATION STAGE
Founded in 1979, Imagination Stage is a 501(c)(3) organization with a mission to inspire creativity through theatre and arts education programs that nurture, challenge, and empower young people of all abilities. It offers year-round professional theatre for young audiences and classes in creative drama/acting, musical theatre, dance, and filmmaking for ages 1-18.
Visit imaginationstage.org.