The coral accent wall behind the sofa at Nicole Crowder's Van Ness apartment looks like something you'd see in a Moroccan casbah. "I think of it as coral meets terra cotta," says the photo editor turned upholsterer. "I want my home to feel as much like a vacation as possible." The bold color is backdrop to an even bolder roll-arm sofa covered in navy vinyl, several blue-and-white prints, and orange piping—a prime example of the creative, couture-like upholstery Crowder specializes in. "I wanted my couch to be as maximalist as possible, something that really tested my skills," she says.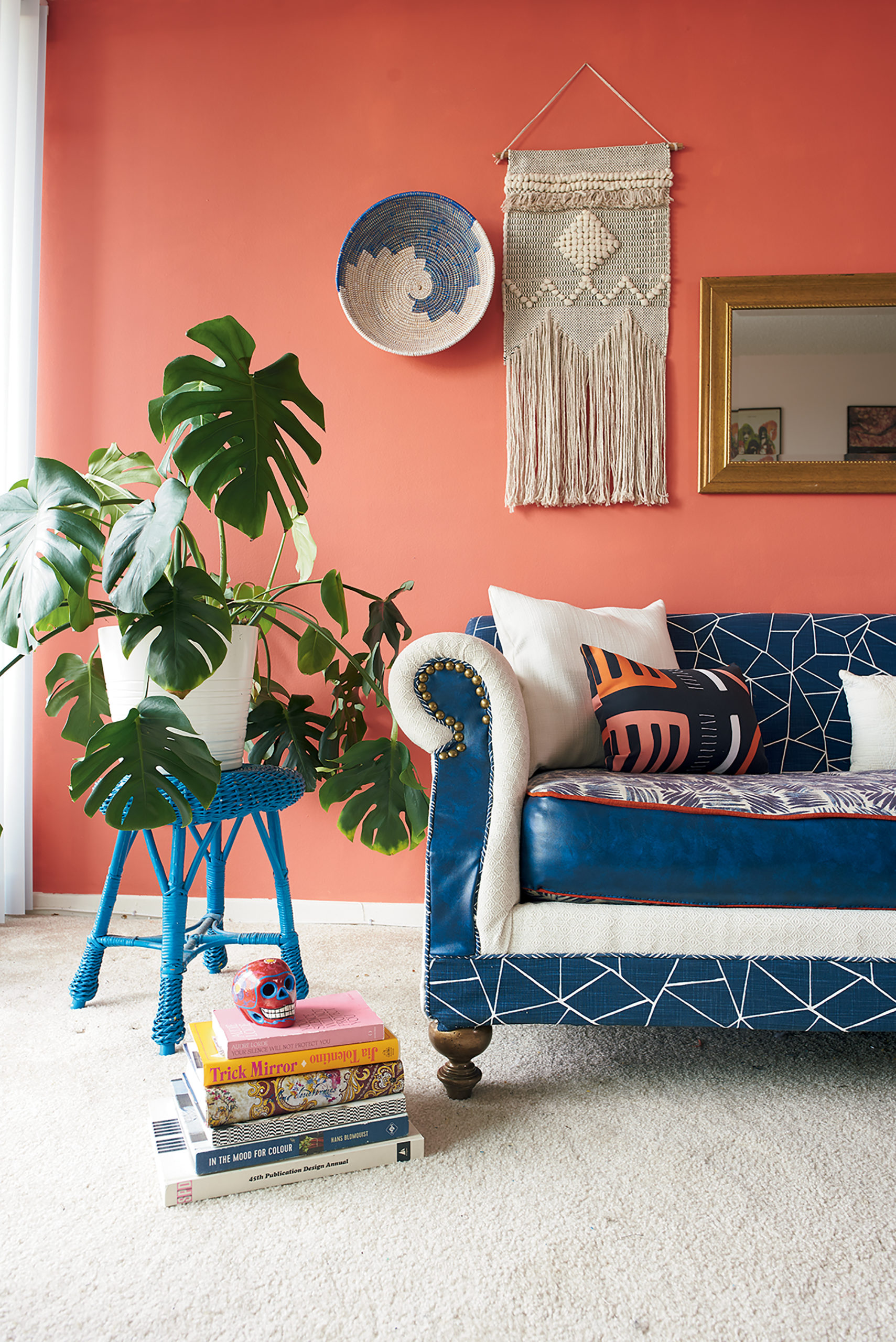 Crowder has been thrifting, dumpster-diving, and Craigslisting for chairs and sofas since 2013, teaching herself how to recover them via YouTube videos and selling them online, plus these days at her new Brookland studio. She sources textiles online, from G Street Fabrics & Home Decorating Center, and from her clients, reimagining Grandma's wing chairs and settees in combinations such as pink velvet trimmed with silk flowers.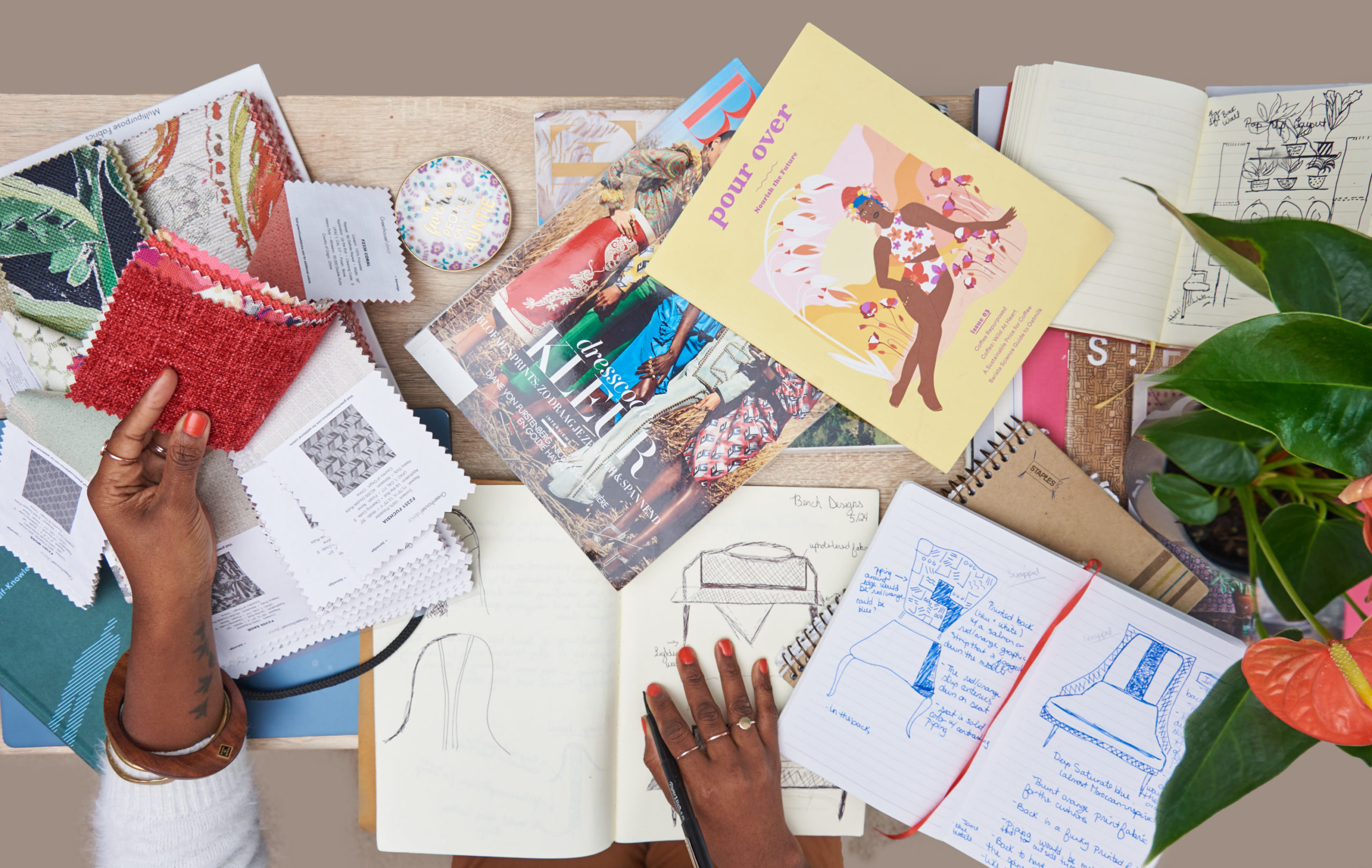 Her 700-square-foot rental, where Crowder has lived for three years, reflects the same bright, patched-together vibe as her work. In the compact dining area, citrus-hued walls are decked with African baskets, a swath of fabric from Turkey, and a photo of Jack White in a fedora. The card table is always piled with fabric samples and art books, and it's often surrounded by chairs in various states of dress or undress. The adjacent living space, with its stellar view of the Washington Monument, "is a place to play and chill," says Crowder. "All this color makes me feel energized."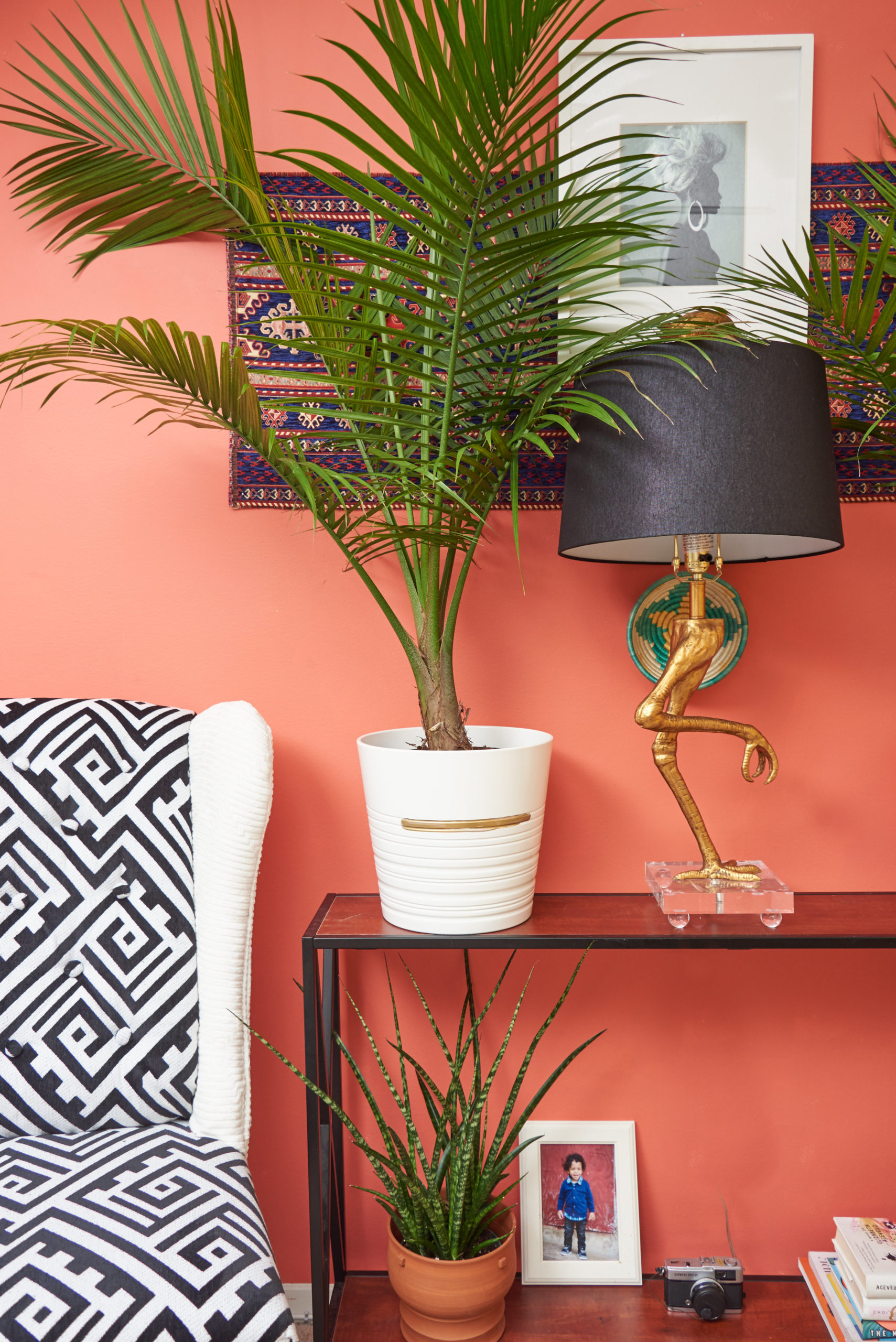 This article appears in the December 2019 issue of Washingtonian.