NPR's Audie Cornish broadcasts from her Takoma Park attic, "because it has a door." The transition has been fairly seamless, "but the one thing we've all struggled with is we have no clock. The studio clocks are atomic time or whatever—they're super-correct. It's hard to replicate in your house. So there's a lot of us being like, 'I don't know? Close enough!' "
Yes, that's a laptop on a chair on a coffee table—Gretchen Goldman, who leads science-policy research at the Union of Concerned Scientists, was doing a CNN hit about a new Trump appointee at NOAAin September, and her light-filled living room seemed the best backdrop for TV—"I had 45 minutes to prepare."
Elisa Robinson, a band teacher for Fairfax County, breaks down and reassembles her "classroom" every day so her toddler son doesn't get into her instruments come evening. She works in her basement while her husband—also a music teacher—works two floors up. "We create a lot of noise."
Librarian of Congress Carla Hayden has been working and hosting virtual events from her home in Baltimore, where she lives with her mother, an invaluable production assistant, it turns out: "My mom helps me with recordings, like pressing the 'record' button and sometimes holding up cue cards."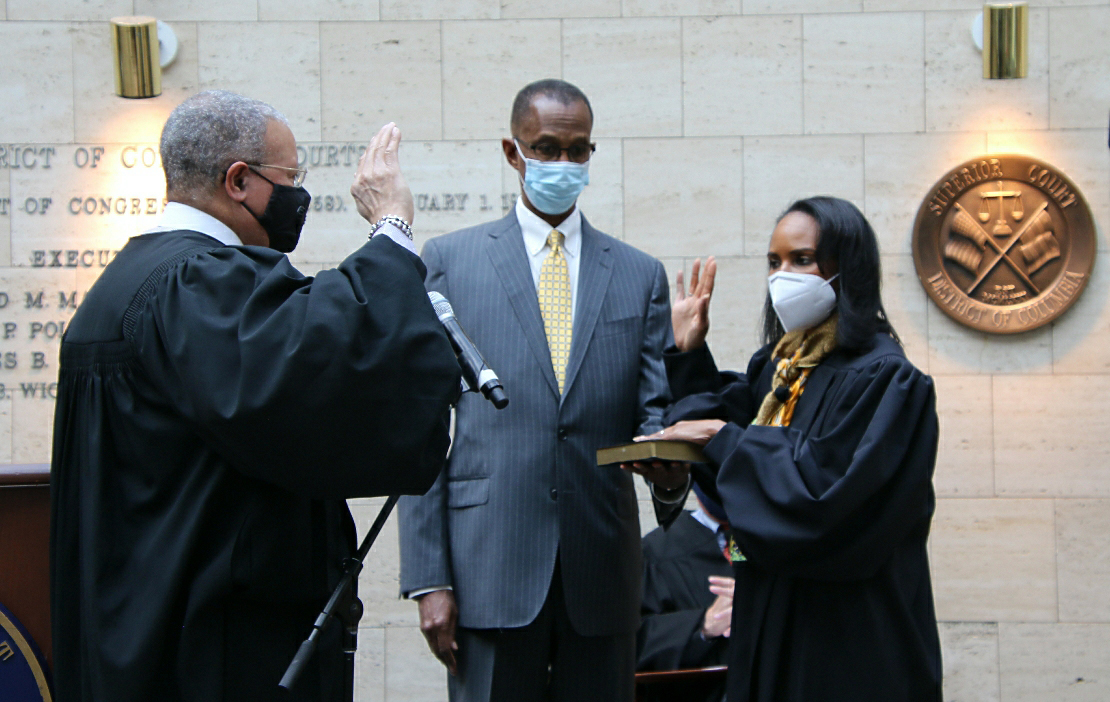 The first female chief judge of DC Superior Court—Anita Josey-Herring—is sworn in October 16 by Senior Judge Herbert Dixon Jr. as her husband, Albert Herring, holds the Bible.
The Capital Weather Gang's Matthew Cappucci loves doing the forecast from his tenth-floor apartment in Alexandria. "I have my windows, the rooftop—I have so much more perspective."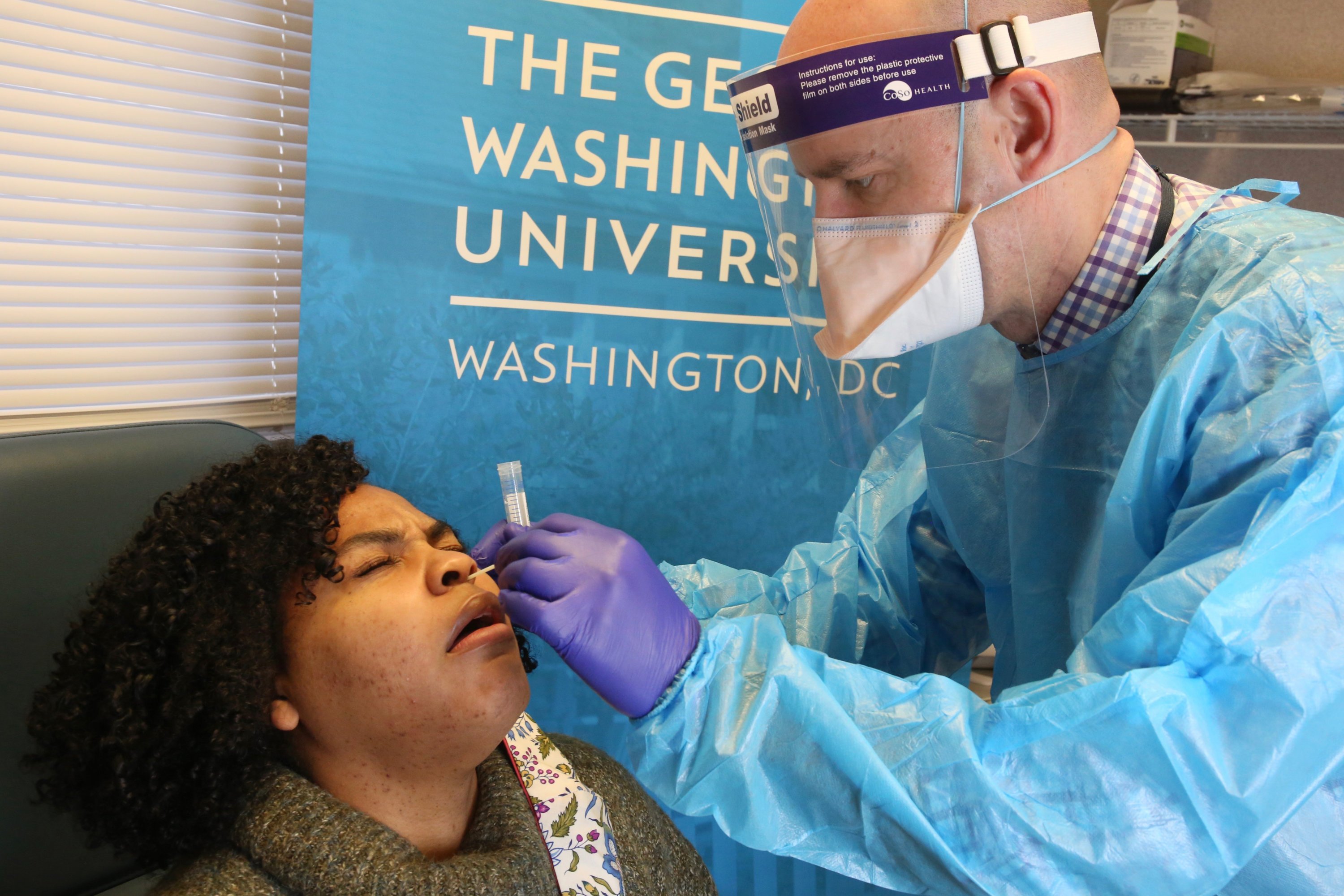 Dr. David Diemert leads the Moderna Covid vaccine trial at GW's med school, which enrolled a lightning-fast 349 people in nine weeks—"It was a crazy few months. I'm glad that time is over."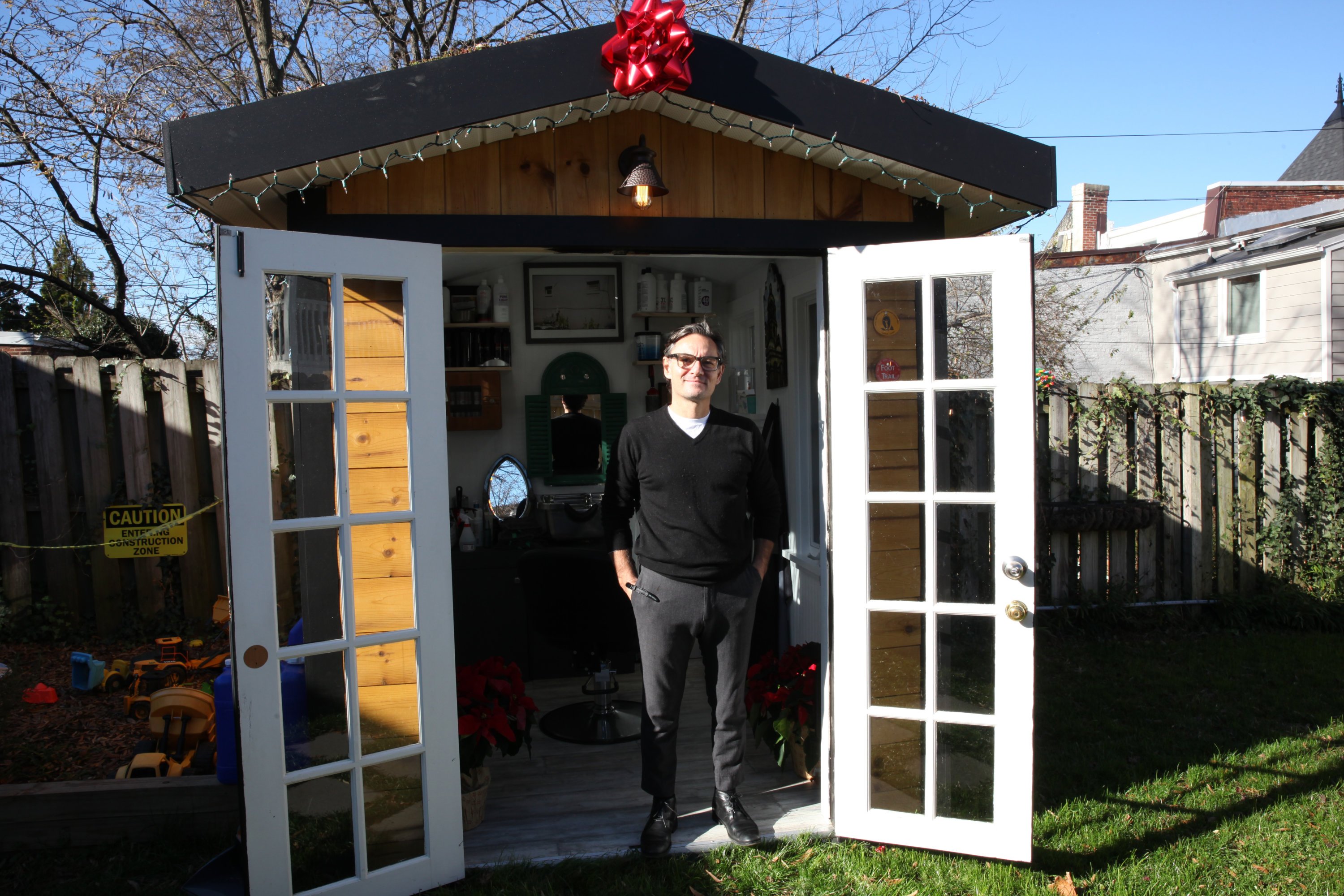 Hairstylist Felipe Rettig spent $4,700 on a shed-salon for his Mount Pleasant backyard—it took two months to build, and now he's booked months out, with clients coming from all over Washington.
Indoor dining halted completely at 2 Amys pizzeria in DC last summer, and the kitchen expanded into the 1,200-square-foot dining room to keep distance between staff and customers.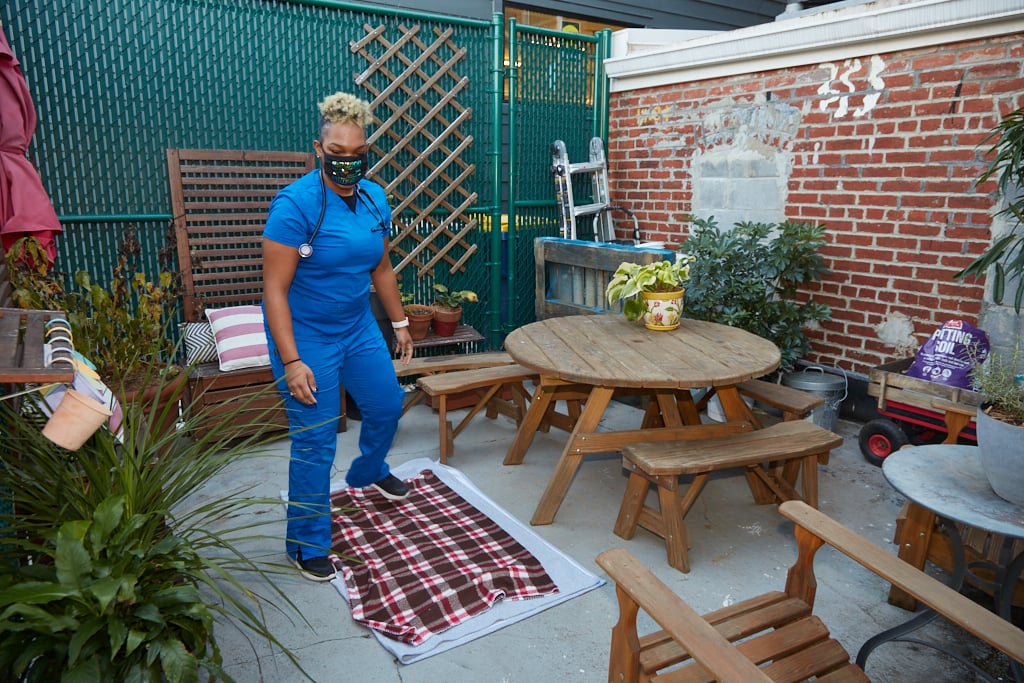 At AtlasVet in DC, veterinary assistant Taylor Crider prepares for a cat euthanasia on the rear patio, which the clinic has used in warmer weather to allow more family members at a pet's goodbye.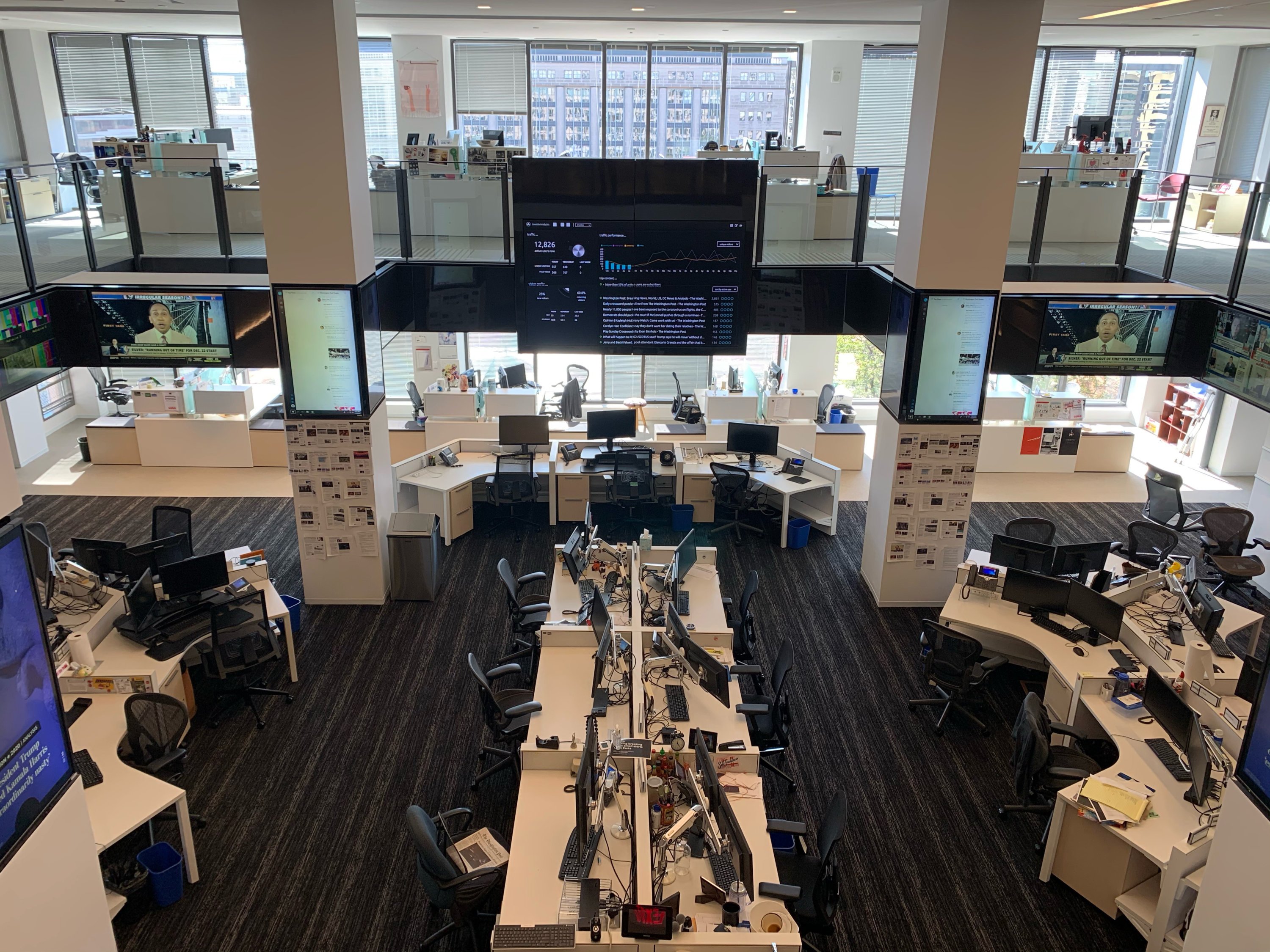 Election Day 2020 might be the only one in history when the Washington Post newsroom (some 900 employees) was virtually empty.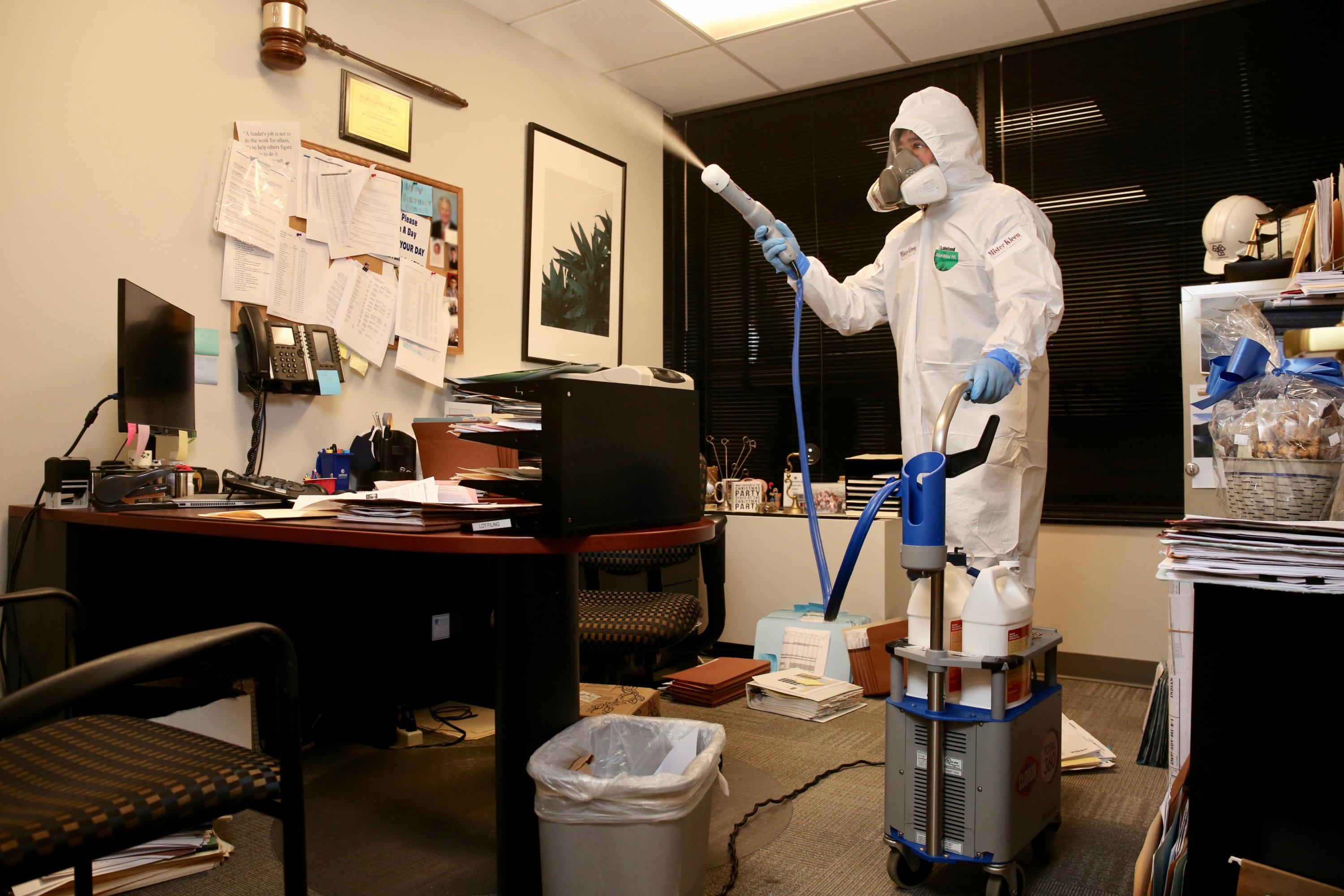 Danilo Ponce cleans an Oakton office. His employer, Mister Kleen, has Covid-cleaned more than a million square feet of Washington workspace since March 2020.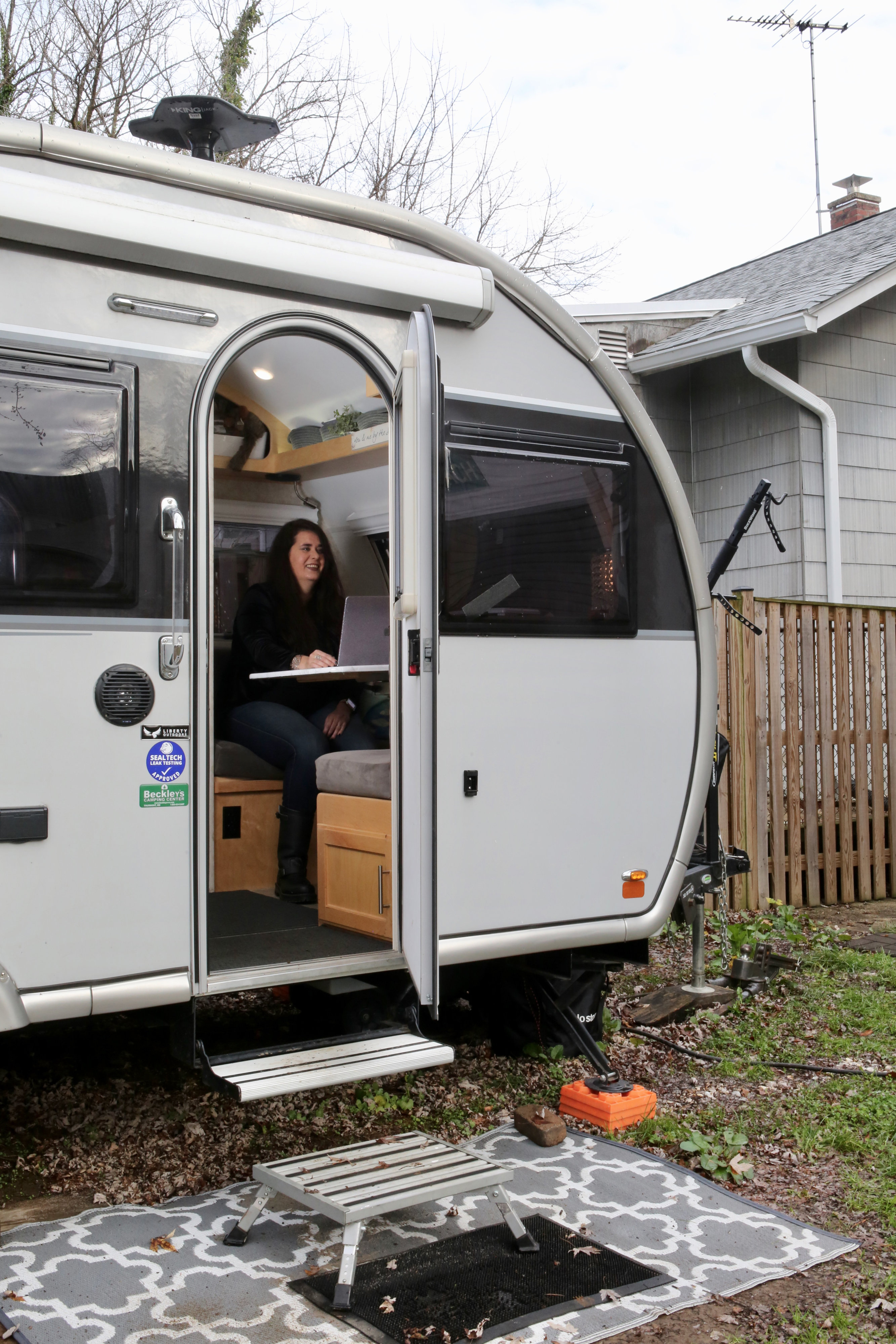 Liz Butler, an environmental activist and organizer for Shutdown DC, works from a Little Guy Max in her Mount Rainier yard. "The light is pretty amazing for how small it is. It has seven windows in 21 feet."
The "office" for CNN's Kaitlin Collins—the White House Press Briefing Room—has looked largely the same over the past year, except for all the seats kept empty for the purposes of social distancing. (Collins is shown here in 2020, covering a Trump administration briefing.)
Speech therapy is a lot harder in the age of masking up, since patients need to be able to observe their therapist's mouth. When Stephanie Cute, a longtime speech-language pathologist for Kennedy Krieger Institute, went back to working in person last year, see-through masks were a crucial accessory. Her kids' first reaction: "Curiosity. They wanted to see it, they wanted to touch it."
After lockdown started last year, "The Tommy Show" host Tommy McFly immediately DIYed a home studio in a spare bedroom of his Mt. Vernon Triangle home, using a grow light that he'd had on his plants for a microphone stand. "My super awesome adult blanket fort is being held up by street-event tent poles, throws from the linen closet, and yes, that foam is suspended with fishing line tied to the HVAC duct."
Minibar alum John Snyder and sommelier Kiran Saund, who were gearing up for their wedding when the pandemic hit, pressed pause on their plans and instead fired up a fine-dining delivery business, called Saund & Snyder—from their tiny apartment kitchen. To prepare the high-end Bento-style boxes (each contains an individual tasting menu), they have to stick to a strict work schedule. "We trade out. I'll do clerical work when he's doing kitchen work," Saund says. "Because yes, it does become too many cooks in the kitchen."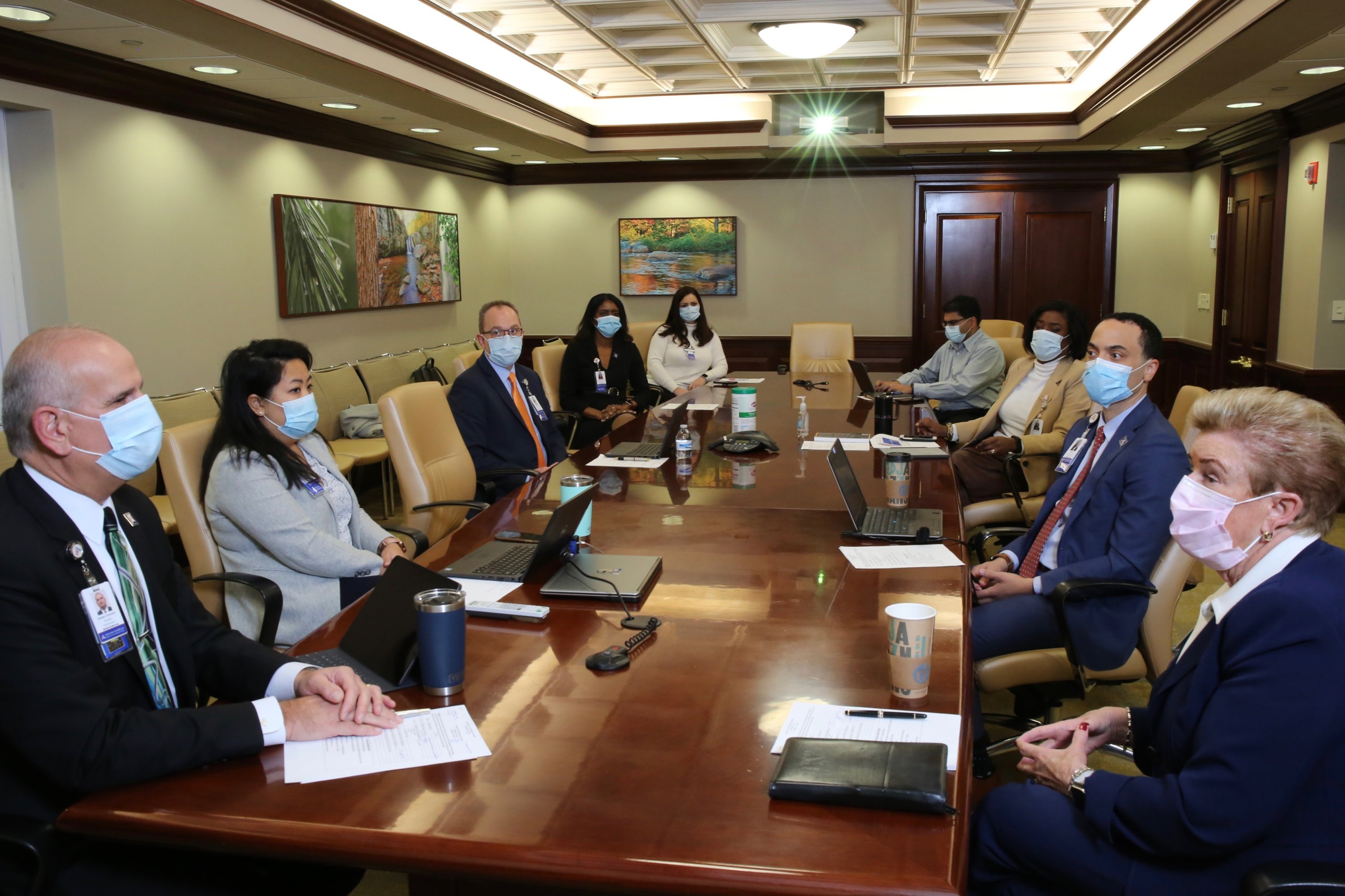 A meeting of the President's Council at Adventist Healthcare on November 16, 2020: Every Monday morning, the hospital's president, Dan Cochran (at left), leads the meeting of chief medical and nursing officers, as well as other senior executives, to talk through hospital operations and review key metrics.